It is said racing is a sport for dreamers and Roger Teal's dreams certainly came true as Oxted ran away with the Darley July Cup at Newmarket.
When the gelded son of Mayson claimed the Portland Handicap at Doncaster last September, it quickly led to Teal mapping out a route culminating with an outing in one of Europe's richest sprints.
Nearly 10 months down the line, not only did the four-year-old make it as far as contesting the race, but he went one step further by joining a roll of honour that features some of the greatest sprinters to ever grace the turf, giving the Lambourn handler his first top-level triumph in the process.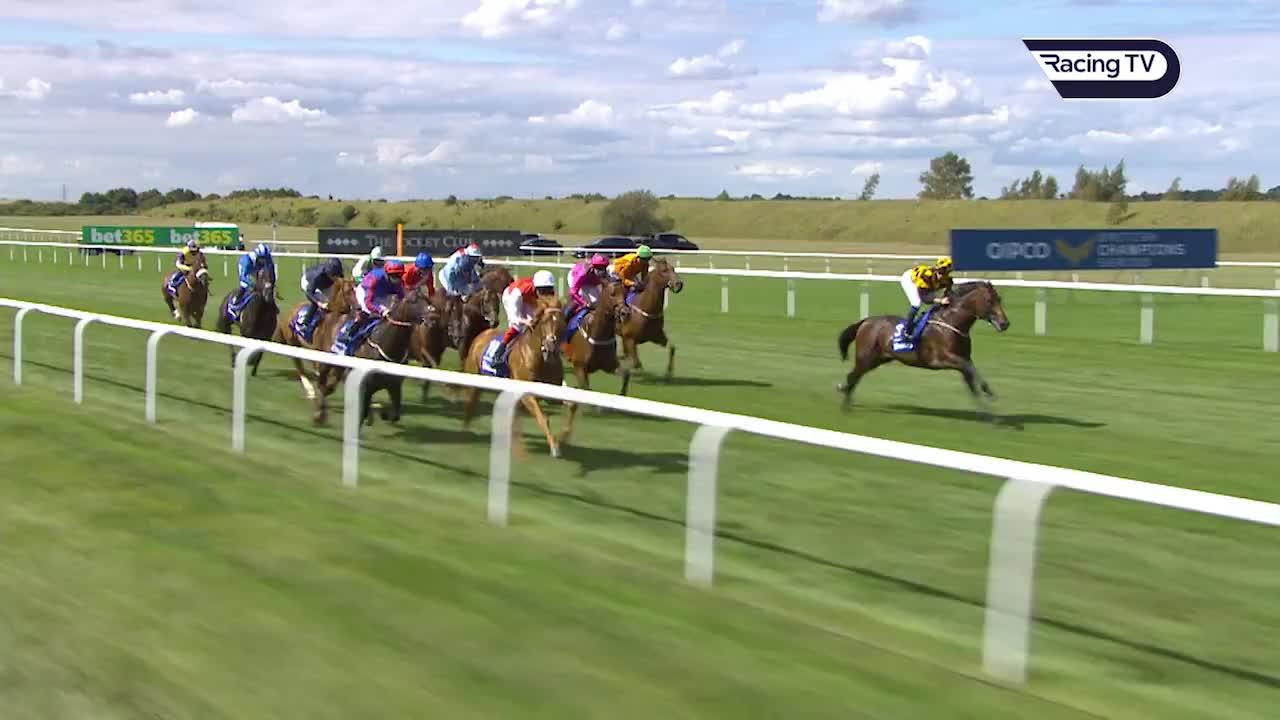 Teal said: "I think I'm going to pass out. This has been the dream since the Portland and it has come true.
"We had this race in mind straight after that and it is what we have targeted all year.
"Missing Royal Ascot was the right thing to do and he has proved that today."
While it is Teal who will be given praise for Oxted's latest success, he was quick to underline it is very much a team and family effort.
He added: "A massive shout out to the whole team back home and especially Harry (Teal) who rides him every day, while my wife Sue looks after him in the stable. Harry said to me last week 'this wins the July Cup' and I said 'keep your feet on the floor'.
"When we tacked him up he said 'Dad, this will win today' so he was confident.
"We watched him do an explosive piece of work in the week, but we didn't want to get ourselves too carried away as we have been here before and sometimes you set yourself up to fail, but this horse is amazing and it was brilliant."
It has been a year to forget for most people with the Covid-19 outbreak putting life on hold, and though Teal was caught up in the pandemic, he is thankful for the continuous support he has received during a difficult period.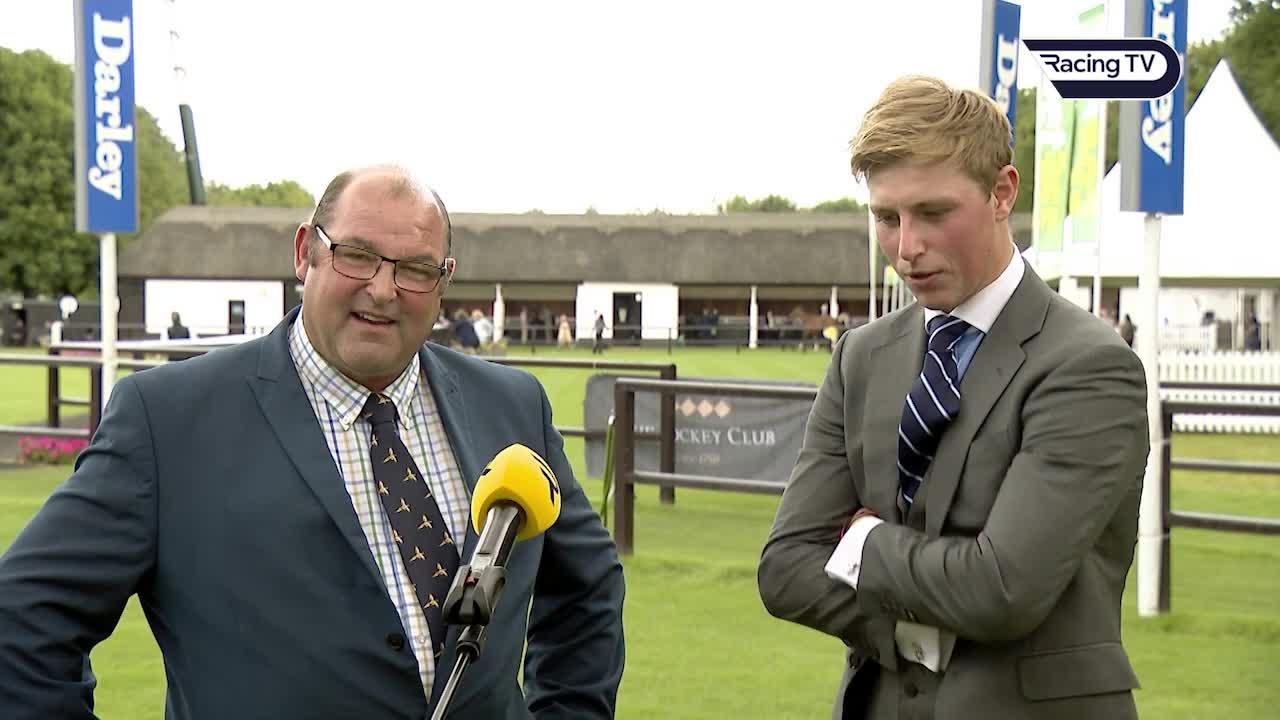 He added: "Since we have moved to Windsor House in Lambourn, everything has gone right. With the shutdown and lockdown we were a bit worried, but all my owners stood by me. Everyone just said to carry on, so that's what we did and thankfully we are here today."
Rain earlier in the week had tempered Teal's enthusiasm slightly, however, a quick call to a close friend based in Newmarket just hours before his stable star's date with destiny was enough to restore his confidence levels.
He said: "I rang my mate here in Newmarket this morning and I said 'what is it like' and he said there were blue skies, which was brilliant. These tracks dry out quick, maybe not this one so much as the Rowley Mile.
"He is bred to go with a bit of juice in the ground. I said to Cieren (Fallon) in the paddock, maybe it wasn't the ground when things went wrong for him last year as he has got a knee action for a bit of cut in the ground. It's still got to sink in."
Though any victory cannot be guaranteed until after the line, Teal was confident his, and winning rider Fallon's, breakthrough Group One success was in the bag long before that point was reached.
He added: "When he hit the front I thought 'he is going away here'. I saw Adam (Kirby on Golden Horde) in a drive and I thought 'we are pulling away here, keep him going Cieren'. What a cracking ride.
"I said to him bounce out, keep it simple and I said don't worry too much about getting over this side as the last few winners have all come down the middle of the track. I said go straight, take a lead and go get them."
The bond between Oxted and Fallon is one that has blossomed since the pair were first matched together in a handicap at the July Course last August, and it is something Teal feels has helped sprinting's latest star enjoy such a meteoric rise.
"I had a lot of people asking why is he still on him and why are you using a claimer in a Group One, but like I said, he gels with this horse and when you have a bond like that, you have got to back him. We backed him and the kid came good," said Teal.
With the bars at the course closed under current restrictions, Teal was unable to immediately toast the most significant victory of his career, but celebrations are likely to last long into the night once touching down in Lambourn ahead of planning the next port of call for Oxted.
He said: "There is a race in Deauville (Maurice de Gheest) which is six and a half furlongs so that is possible. I'm just going to get drunk now and worry about that in the morning!"