Watch a full replay of the Dubai International Airport World Trophy Stakes at Newbury won by ten-year-old Take Cover on Saturday and Nick Luck's interview with winning trainer David Griffiths.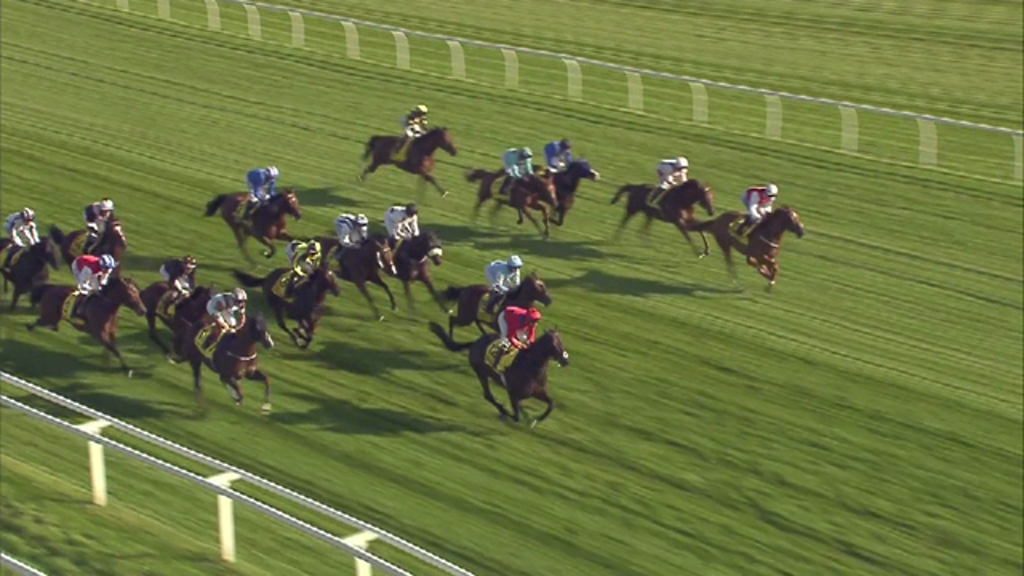 By Racinguk.com staff
Take Cover made every yard of the running to win the Dubai International Airport World Trophy Stakes at Newbury.
David Griffiths' 10-year-old absolutely flew the start, possibly breaking the quickest ever, and was always travelling within himself.
Caspian Prince, another notable front-runner, could never get on terms having slightly missed the break.
David Allan, rerouted from Ayr, was able to just keep enough up his sleeve to fend off all-comers, with Cotai Glory giving chase throughout before going down by three-quarters of a length to the 8-1 winner.
Muthmir, carrying a penalty, suffered traffic problems and stayed on into third.
Griffiths said: "I don't know what to say, everything went right and he stuck on. He's an absolute legend.
"He's won four Listed races, two Group Twos, a Group Three now and been placed in a Group One - he's just unbelievable.
"He's got two speeds, slow and flat out! He's not a complicated horse, but he's strong.
"David gets on so well with him so it was lucky for us Ayr was off."
The trainer added: "We thought there were a lot of runners and both Caspian Prince and Thesme are quick. He hit the gates super fast again and they never got near him. We were just praying it didn't rain and it hasn't. He is 10 and still better than ever.
"His best run would probably be the Group Two at Goodwood last year when he beat Washington DC and Goldream.
"He is not in France (Prix l'Abbaye) but there are options for him. There are two in Ireland we can look at.
"We would love to take him to America, but I don't think we could do that at the moment as you need an invite to go there.
"Hopefully he is as good as ever and he will be back next season.
"When everything is right for him, when they come to him, he doesn't lie down. He would run through a brick wall for you. He is that game."
Allan said: "Thanks to Dave and the owners for letting me switch on to him. Not many were happy Ayr was off, but I was.
"If the stalls didn't open I'd have taken them with me as I timed taking the blind off just right, as soon as they are off he jumps.
"Normally horses his age are on a downward spiral, but he keeps coming back."