Mark Johnston says Dee Ex Bee has the profile of his "dream stayer", as he eyes the opportunity of taking a step nearer to the Weatherbys Hamilton Stayers Million with victory for the four-year-old in the Gold Cup at Royal Ascot next week.
Johnston's ears pricked up when the £1 million bonus was first announced in the spring of last year, for his experience with Double Trigger suggested it might not be mission impossible, and while attempts to win a qualifier with Time To Study were unsuccessful he soon identified Dee Ex Bee as a far more suitable type for 2019, provided the bonus was reoffered.
The headlines generated last August when Stradivarius carried it off at the first time of asking were a sponsor's dream, so when the bonus was renewed, with the addition of four international qualifiers, Johnston knew he was in business.
He said: "I do like this kind of bonus. I'm not sure it will make much difference at the breeding and sales end, but once you have a horse of St Leger type and class it certainly gives added reason to stay in training for a go at the Cup races. There's no doubt that some of these initiatives to promote staying races are working, as it's definitely a much stronger division than it was."
Johnston adds: "I started thinking about Dee Ex Bee as the right type around Derby time, maybe even before, but when you have a Derby second you have to go through the motions of trying to win a high profile Group One at a mile and a half to make him a stallion. As soon as it was clear though that wasn't going to happen we were suggesting to the owner that Dee Ex Bee should stay in training for the Cup races."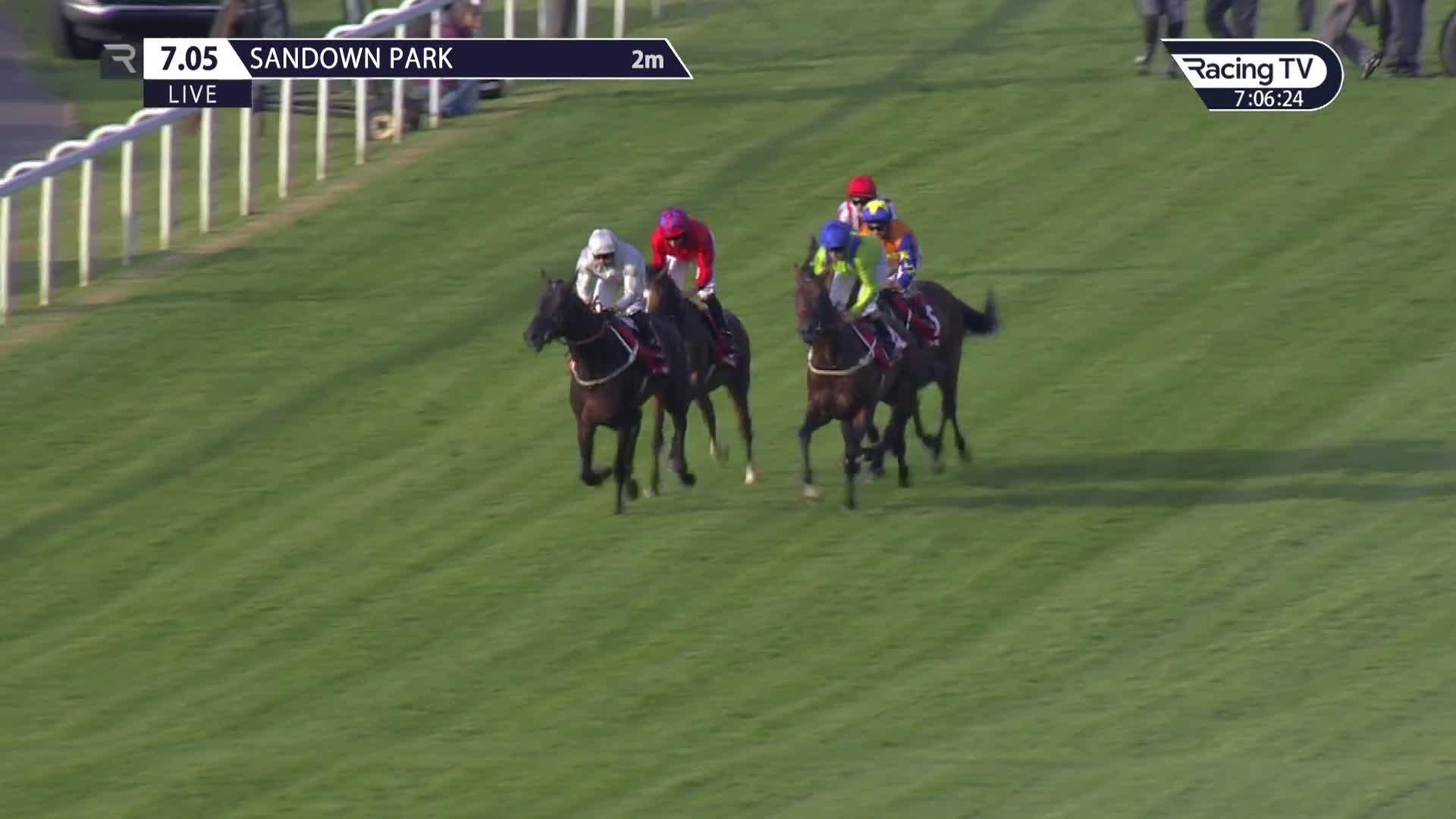 Dee Ex Bee strikes at Sandown on his latest appearance
Johnston sees Dee Ex Bee as a horse very much in the same mould as his great stayers of the past, and there's no question he has grown into a major contender for next week's race since being stepped up in trip, winning not one but two Weatherbys Hamilton Stayers Million qualifiers, and finishing both off in a style which suggested there would be even more to come over the Gold Cup's extreme distance.
Neither Double Trigger nor Royal Rebel completed the full set of wins that are required for the bonus, but if it had been around in Double Trigger's day he surely would have done.
Like Dee Ex Bee, he took both the Sagaro and the Henry II on the way to winning the 1995 Gold Cup, and after his all-the-way five-length victory there he went on to the first of three successes in the Goodwood Cup.
He didn't go to York for the Weatherbys Hamilton Lonsdale Cup, waiting instead for the Doncaster Cup, but you can be sure he would have run there in place of his younger brother Double Eclipse if the £1m carrot was being dangled.
Johnston cannot be confident about Dee Ex Bee in the Gold Cup, but he is optimistic and says: "Dee Ex Bee has made a perfectly good start. He has yet to come up against the real big boys - and it's not just about Stradivarius, who is a mountain to climb - but he's taken in what I see as the two traditional Gold Cup trials and won them both in a style which suggests he will relish two and a half miles. What more can he do?"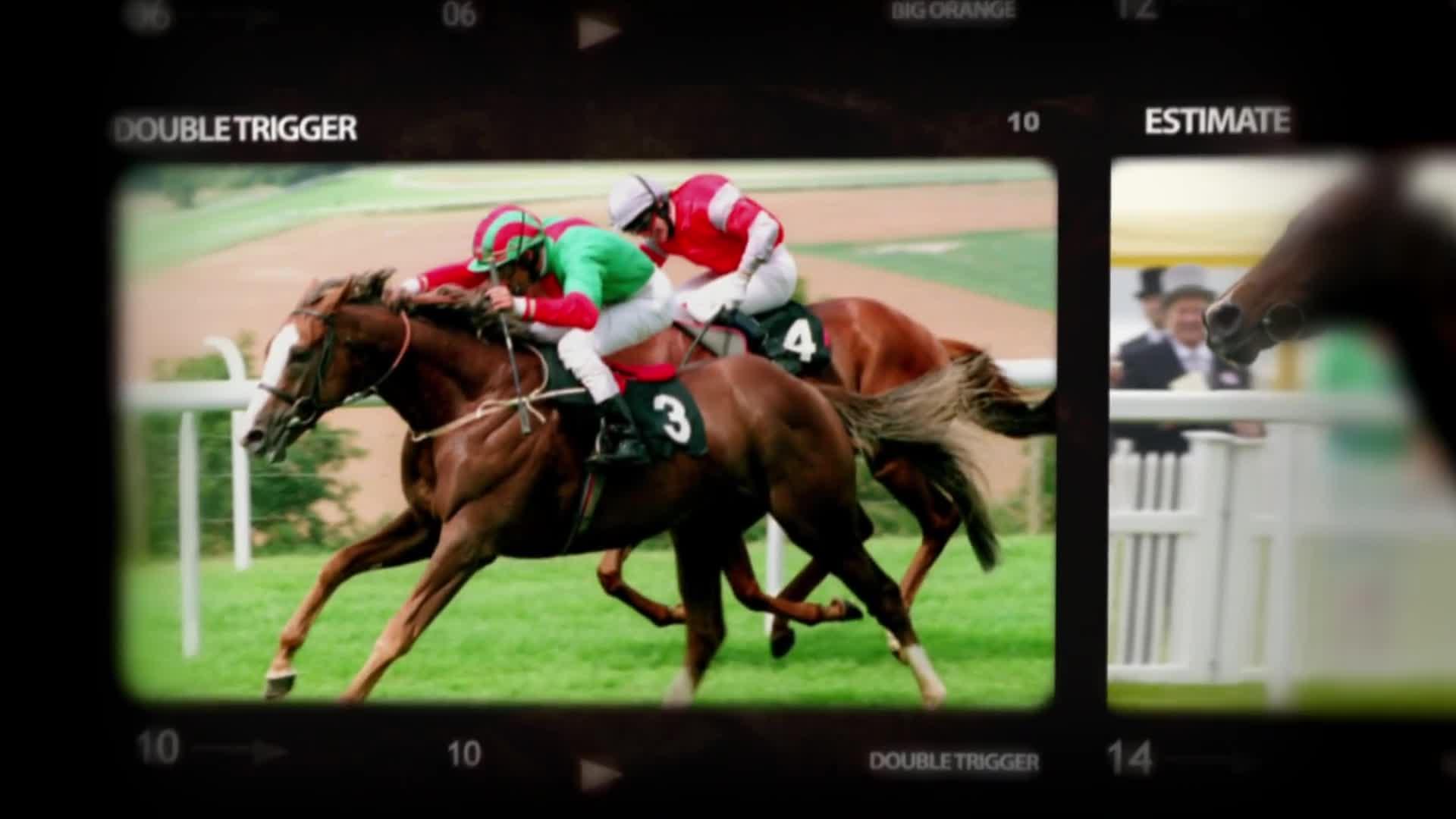 Watch how Stradivarius made national headlines last year with his exploits
Charles Hamilton, of Weatherbys Hamilton insurance brokers, is a huge fan of the stayer and is delighted at how eagerly the concept of the bonus has been grasped, and also with the strength of the new qualifiers. He believes it has been worth every penny.
He says: "The extension of the Stayers' Million series this year to include four international races has been just the success that we hoped it would be. The prospect of the qualifiers Cross Counter (Dubai), Called to The Bar (France), Raa Atoll (Germany) and Master of Reality (Ireland) locking horns with the home team of Stradivarius and Dee Ex Bee, all in there with a shot at the Million, should make the Gold Cup one of the races of the Royal meeting.
"After Stradivarius' triumph last year we have had to show real staying power ourselves in order to continue. However, the reaction of the industry and the racing public to the heightened profile that the stayers are achieving is making it worth every penny. They are such an important part of our racing heritage and add immeasurably to public interest in the sport.
"We could not be more thrilled with the way that the Million has captured the imagination and the media coverage of the stayers and their pursuit of the Million is exceptional. Stradivarius and his challengers are getting precisely the recognition that these magnificent horses deserve and it is extremely gratifying to be playing a part in their resurgence."
HOW TO WIN THE 2019 STAYERS' MILLION
Win any of these...
March 30: Dubai Gold Cup sponsored by Al Tayer Motors (Dubai) (won by Cross Counter)
April 28: Vintage Crop Stakes (Navan) (Master Of Reality)
May 1: Longines Sagaro Stakes (Ascot) (Dee Ex Bee)
May 9: Boodles Diamond Ormonde Stakes (Chester) (Morando)
May 12: Comer Group International Oleander-Rennen (Berlin-Hoppegarten) (Raa Atoll)
May 17: Matchbook Yorkshire Cup (York) (Stradivarius)
May 23: Matchbook Henry II Stakes (Sandown Park) (Dee Ex Bee)
May 26: Prix Vicomtesse Vigier (ParisLongchamp) (Called To The Bar)
And then win these three:
June 20: Gold Cup at Royal Ascot
July 30: Qatar Goodwood Cup at Goodwood
August 23: Weatherbys Hamilton Lonsdale Cup at York
As in 2018, the £1 million will be split between the connections of the successful horse, with 70 per cent awarded to the owner and 30 per cent divided equally between the trainer, stable staff, breeder and jockey.