Dewhurst one-two St Mark's Basilica and Wembley are among a dozen entries for Aidan O'Brien in this year's Qipco 2000 Guineas at Newmarket.
The master of Ballydoyle has saddled a record 10 previous winners of the first Classic of the British Flat season – and looks set to be well represented once again on the Rowley Mile.
St Mark's Basilica saw off stablemate Wembley by just under a length in the Dewhurst in October and the pair could renew rivalry on May 1.
The horse priced up as favourite with several bookmakers is the O'Brien-trained Battleground, who won the Chesham at Royal Ascot and the Vintage Stakes at Goodwood last season, before finishing second at the Breeders' Cup.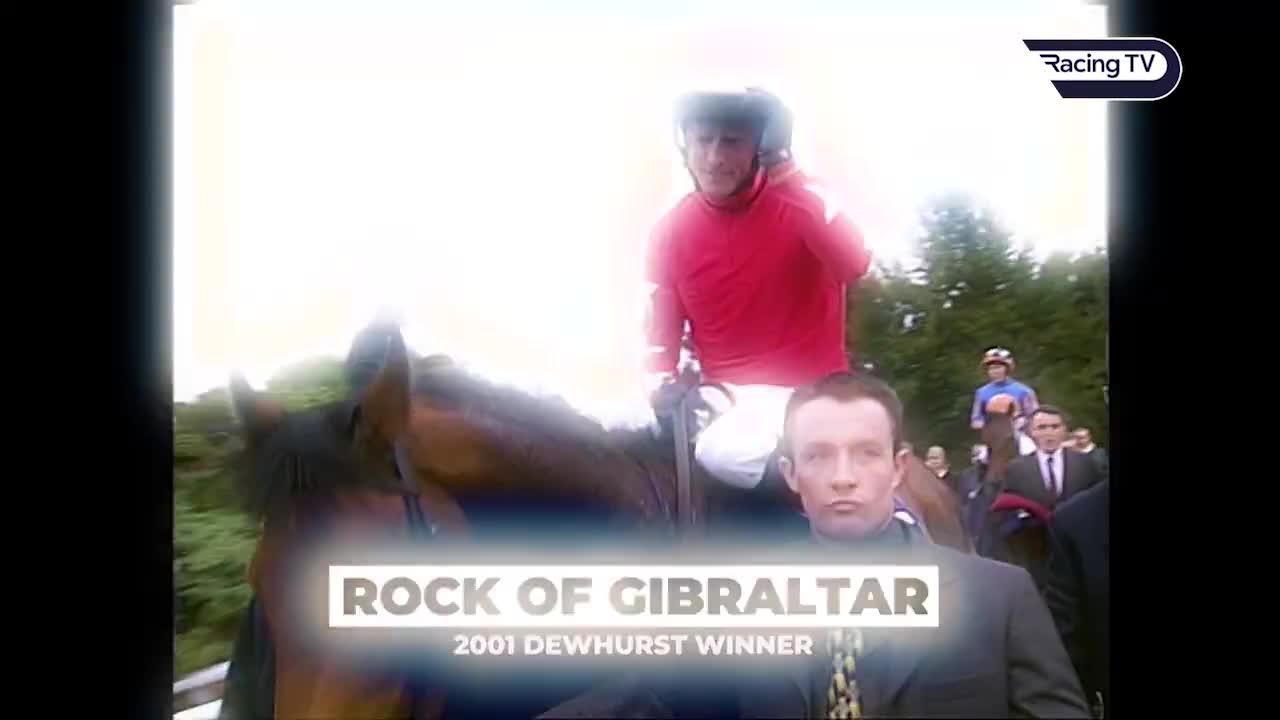 However, O'Brien in January raised the possibility of the son of the yard's Arc heroine Found sidestepping Newmarket and instead being trained with a return to the Royal meeting for the St James's Palace Stakes as his chief objective.
The trainer's squad also features unbeaten Derby favourite High Definition and Van Gogh, who won a Group One prize in France at the end of his juvenile campaign.
Other leading hopes among 72 entries for the 2000 Guineas include Joseph O'Brien's Thunder Moon – not far behind his father's pair in the Dewhurst – and the Richard Hannon-trained Chindit, who disappointed in the same race having won each of his three previous starts.
The fillies get their chance to shine in the following afternoon's Qipco 1000 Guineas, for which 63 have been entered.
Ante-post lists are topped by Joseph O'Brien's Pretty Gorgeous, who won the Fillies' Mile over the course and distance when last seen.
Shale, who took on Pretty Gorgeous on several occasions last term, could represent Joseph's brother Donnacha, with Curragh maiden winner Santa Barbara perhaps the most interesting of their father's entries.
The home team features John Gosden's Fillies' Mile runner-up Indigo Girl, the unbeaten Love Is You from Roger Charlton's yard, Jane Chapple-Hyam's Saffron Beach and the Andrew Balding-trained Alcohol Free.
Trainers Joseph O'Brien, Andrew Balding and Richard Hannon gave updates on their contenders as the entries were revealed today.
WHAT THEY SAY
Joseph O'Brien - Thunder Moon
Won first two starts, including Group One Goffs Vincent O'Brien National Stakes, before finishing third when 11-4 favourite for the Darley Dewhurst Stakes
Thunder Moon has wintered well and we are pleased with where we are. There is plenty of water still to go under the bridge yet but it is exciting to have a live contender for the 2000 Guineas. We were very pleased with the run in the Dewhurst considering the ground on the day. He was posted on a tougher part of the track as there was bias towards the stands rails but we were pleased with him. He is obviously a pretty quick horse on what he has done so far but he shapes as though a mile will be within compass so I don't see the trip being a problem. I do feel that he will be better on quicker ground as well. It is nice to have had a run at the track previously and that experience there won't do him no harm. We have the option of running him beforehand but we will decide nearer the time and see how the horse is before making that decision.
Andrew Balding - Youth Spirit
Successful in a seven-furlong maiden on the July Course, he subsequently came home third to Battleground in the Vintage Stakes
He had a setback after the Vintage at Goodwood that is why we didn't see him for the rest of the year. We are just about to increase the speed of his work. He would be a possibility for the 2000 Guineas.
Richard Hannon – Chindit
Won first three starts, culminating in Group Two Champagne Stakes at Doncaster before finishing down the field in Darley Dewhurst Stakes
I'm very pleased with him and he has done very well. He did just a bit more than a canter a few days ago, him Fancy Man and Etonian all worked and it was a lovely start. Regarding his Newmarket run, the times say that the ground was heavy and it looked it. Chindit will go wherever there is decent ground. If it turns up at Newbury that is where he will go first (Greenham). He had done all his winning on flat tracks at Doncaster and Ascot before Newmarket and I'm not sure he loved the track. He has always been a neat horse with a good action. He is a good horse with a lot of speed. I think he would get the mile in a Guineas and would be suited by that trip as he is a very straightforward, simple horse.
QIPCO 2000 GUINEAS (Group 1) ENTRIES
A Case of You (IRE) 3 9 0 Gary Devlin Adrian McGuinness
Admiral Nelson (GB) 3 9 0 Mr M. Tabor, D. Smith & Mrs John Magnier Aidan O'Brien
Akmaam (FR) 3 9 0 Mr Hamdan Al Maktoum Brian Meehan
Albadri (IRE) 3 9 0 Alsharq racing Jane Chapple-Hyam
Albasheer (IRE) 3 9 0 Mr Hamdan Al Maktoum Owen Burrows
Ataser (GB) 3 9 0 Guaymas T. J. Kent
Baradar (IRE) 3 9 0 Amo Racing Limited Roger Varian
Battleground (USA) 3 9 0 Mr M. Tabor, D. Smith & Mrs John Magnier Aidan O'Brien
Belloccio (FR) 3 9 0 All for One Racing David Menuisier
Cadillac (IRE) 3 9 0 Alpha Racing 2020 Mrs J. Harrington
Chez Pierre (FR) 3 9 0 Mr R. Jackson Francis-Henri Graffard
Chindit (IRE) 3 9 0 Mr Michael Pescod Richard Hannon
Devilwala (IRE) 3 9 0 Amo Racing Limited & Arjun Waney Ralph Beckett
Duke of Mantua (IRE) 3 9 0 Mrs John Magnier,Mr M.Tabor & Mr D.Smith Aidan O'Brien
El Drama (IRE) 3 9 0 Sheikh Mohammed Obaid Al Maktoum Roger Varian
Encounter Order (IRE) 3 9 0 Mr Abdulla Al Mansoori Ismail Mohammed
Etonian (IRE) 3 9 0 Mrs J. Wood Richard Hannon
Existent (GB) 3 9 0 Cheveley Park Stud John Gosden
Fancy Man (IRE) 3 9 0 Mr Michael Pescod Richard Hannon
Fundamental (GB) 3 9 0 Cheveley Park Stud John Gosden
Guru (GB) 3 9 0 Lady Bamford John Gosden
High Definition (IRE) 3 9 0 D Smith/Mrs.J Magnier/M Tabor/Westerberg Aidan O'Brien
Highland Avenue (IRE) 3 9 0 Godolphin Charlie Appleby
Hms Seahorse (IRE) 3 9 0 Mr M. Tabor, D. Smith & Mrs John Magnier Aidan O'Brien
Ilza'eem (FR) 3 9 0 KHK Racing Ltd & Shaikh Duaij Al Khalifa Simon & Ed Crisford
Insomnia (GB) 3 9 0 REBEL RACING PREMIER III Richard Spencer
Isle of Sark (USA) 3 9 0 Teme Valley Joseph Patrick O'Brien
Jadoomi (FR) 3 9 0 Sheikh Ahmed Al Maktoum Simon & Ed Crisford
King Vega (GB) 3 9 0 Apollo Racing & DTA Racing Andrew Balding
King Zain (IRE) 3 9 0 Mr Jaber Abdullah Mark Johnston
Laneqash (GB) 3 9 0 Mr Hamdan Al Maktoum Roger Varian
Latest Generation (GB) 3 9 0 Sheikh Rashid Dalmook Al Maktoum Simon & Ed Crisford
Legion of Honour (GB) 3 9 0 Teme Valley 2 Roger Varian
Lucky Vega (IRE) 3 9 0 Zhang Yuesheng Mrs J. Harrington
Mac Swiney (IRE) 3 9 0 Mrs J. S. Bolger J. S. Bolger
Master of The Seas (IRE) 3 9 0 Godolphin Charlie Appleby
Megallan (GB) 3 9 0 Mr A. E. Oppenheimer John Gosden
Mehmento (IRE) 3 9 0 Hambleton Racing XLVI & Partner Archie Watson
Merchants Quay (FR) 3 9 0 Mr D. Smith, Mrs J. Magnier, Mr M. Tabor Aidan O'Brien
Method (IRE) 3 9 0 Manton Park Racing Martyn Meade
Military Style (USA) 3 9 0 Mrs John Magnier,Mr M.Tabor & Mr D.Smith Aidan O'Brien
Mithras (GB) 3 9 0 Haras de Saint Pair John Gosden
Mujbar (GB) 3 9 0 Mr Hamdan Al Maktoum Charles Hills
Mystery Smiles (IRE) 3 9 0 King Power Racing Co Ltd Andrew Balding
Nando Parrado (GB) 3 9 0 Mrs Marie McCartan Clive Cox
Naval Crown (GB) 3 9 0 Godolphin Charlie Appleby
Noble Dynasty (GB) 3 9 0 Godolphin Charlie Appleby
One Ruler (IRE) 3 9 0 Godolphin Charlie Appleby
Parchemin (IRE) 3 9 0 Godolphin S.N.C. A. Fabre
Percy's Lad (GB) 3 9 0 JD Partnership Eve Johnson Houghton
Poetic Flare (IRE) 3 9 0 Mrs J. S. Bolger J. S. Bolger
Prince Lancelot (GB) 3 9 0 A. Gilibert Fabrice Chappet
Rhythm Master (IRE) 3 9 0 John and Jess Dance Richard Fahey
Rifleman (IRE) 3 9 0 Mrs J Magnier, Mr M Tabor & Mr D Smith John Gosden
Rogue Force (IRE) 3 9 0 The Rogues Gallery Tom Clover
Roman Empire (IRE) 3 9 0 Mr M. Tabor, D. Smith & Mrs John Magnier Aidan O'Brien
Royal Air Force (IRE) 3 9 0 Mr Edward J. Ware Simon & Ed Crisford
Royal Champion (IRE) 3 9 0 Sheikh Mohammed Obaid Al Maktoum Roger Varian
Royal Scimitar (IRE) 3 9 0 AlMohamediya Racing Clive Cox
Sandhurst (IRE) 3 9 0 Mrs John Magnier,Mr M.Tabor & Mr D.Smith Aidan O'Brien
Sayf Al Dawla (GB) 3 9 0 Ms Sally Elizabeth Wall Peter Chapple-Hyam
Secret Protector (USA) 3 9 0 Godolphin Charlie Appleby
Snapraeterea (IRE) 3 9 0 J.P. Farrell Joseph Patrick O'Brien
State of Rest (IRE) 3 9 0 Teme Valley Joseph Patrick O'Brien
St Mark's Basilica (FR) 3 9 0 Mr D. Smith, Mrs J. Magnier, Mr M. Tabor Aidan O'Brien
The Attorney (IRE) 3 9 0 Mr Ziad A. Galadari Charles Hills
The Rosstafarian (IRE) 3 9 0 Middleham Park Racing LXXXVII Hugo Palmer
Thunder Moon (IRE) 3 9 0 Mrs C. C. Regalado-Gonzalez Joseph Patrick O'Brien
Van Gogh (USA) 3 9 0 M Tabor/D Smith/Mrs Magnier/Mrs Nagle Aidan O'Brien
Wembley (IRE) 3 9 0 Mr M. Tabor, D. Smith & Mrs John Magnier Aidan O'Brien
Xaario (FR) 3 9 0 Mr Abdullah Almaddah David Menuisier
Youth Spirit (IRE) 3 9 0 Ahmad Al Shaikh Andrew Balding
Whether it's on your bed or on your sofa, Racing TV is THE best way to WFH this Cheltenham Festival! Racing TV is the only channel broadcasting EVERY race live from Cheltenham with unrivalled coverage and analysis from the best in the business. You can enjoy all the action on TV, online and mobile daily from 10am. So make sure you block out your diary the Cheltenham Festival on Racing TV. Click for more details