By Andy Stephens and Will Hayler
One of the world's top jockeys, Christophe Soumillon, was handed a two-month ban on Friday after elbowing fellow jockey Rossa Ryan out of the saddle in the middle of a race.
Soumillon was riding Syros for Francis Graffard in the Group Three Prix Thomas Bryon Jockey Club de Turquie at Saint-Cloud when edging to his right and making contact with Ryan, who was aboard British challenger Captain Wierzba for Ralph Beckett.
The Belgian-born ace deliberately stuck out an elbow, although he denied it was intention to dislodge Ryan. He apologised for his actions on At The Races, saying it was "not a nice act" and that he had made "a misjudgement".
Ryan was unseated with the runners travelling at about 35mph and suffered a somersaulting fall. Fortunately, he was unscathed in the incident and was able to walk unaided into a medical van.
Syros ran on stoutly to be second but was disqualified by the French stewards, who then gave Soumillon his lengthy suspension for dangerous riding. It will start on October 14, meaning he remains free to ride in a string of top races at Longchamp this weekend, including in the Prix de l'Arc de Triomphe on the well-fancied Vadeni. He is seeking a third win in the showpiece.
"I received a little bit of pressure from Rossa's mount on my outside trying to get a better position behind Ryan," Soumiullon, 41, said. "I was just behind Ryan at the time. And I put my elbow against him just to make him understand I wasn't going to the inside and unfortunately when I asked my horse to stay there and go a little bit to the right, I pushed him for one stride or two and he fell off.
"Straight away, I knew, I'd made a mistake. I'm terribly sad with what happened because I hate seeing stuff like this and when you are doing that it's even more terrible, so I want to apologise to everyone, not just only one person who owns the horse or trains the horse or even the jockey."
He added: "I just saw him [Ryan] now and he's fine and the horse too so I'm happy for that, but for all the people loving racing it was not a nice act from my side and I am terribly sorry and I want to apologise for what I did today.
"I just received a big suspension from the France-Galop stewards. I'm going to be suspended for two months - 60 days of racing. So that's a very big thing. So unfortunately my end-of-season is now gone. But I accept the sentence for what I did, for the terrible mistake like I said.
"And for sure that sentence is an example to others then that's acceptable but for sure, I shoudn't do that. I didn't do it on purpose to make him fall off his horse. I was just trying to keep my position. But with the ground ... I probably did with a little power. It was a misjudgement from my side.
"I wasn't trying to make him fall off his horse. Unfortunately he was side by side with me, his iron goes up and he goes over the horse. I don't really understand what happened in that moment because it's going really fast but it's a terrible thing for what I did. I know a lot of people are not going to excuse me, but I feel really bad at the moment for what happened."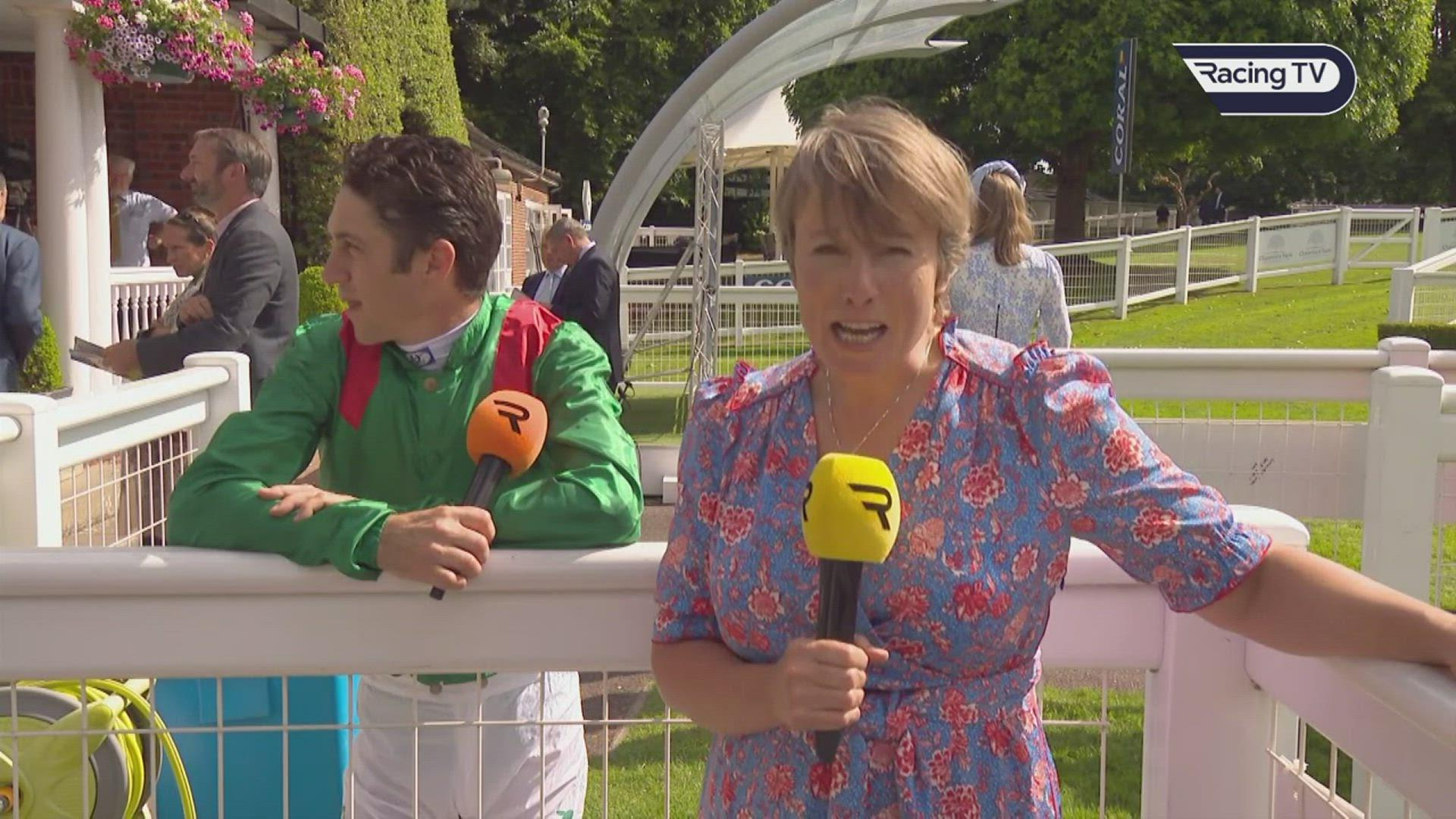 Soumillon spoke to Lydia Hislop after winning the Eclipse and explained what happened afterwards
Soumillon is a multiple champion jockey in France and has won big races all around the globe. This year, he won the Commonwealth Cup aboard Perfect Power at Royal Ascot and then, a few weeks later, pounced from off the pace to win the Coral-Eclipse on Vadeni.
He was subsequently given a 12-day ban after the latter race for badly hampering two runners once the race had finished. It was later reduced to eight days after appeal.
The dad of three was also famously fined £52,000 for breaching new whip rules on Champions Day at Ascot in 2011. He later got the money back.
Some will understandably say the Aga Khan's No 1 rider has got away lightly and you would imagine he would be looking at a much lengthier spell on the sidelines had the incident occured in Britain.
Jockey Neil Callan tweeted: "Two months is just ridiculous!! Shame on @francegalop stewards!!" But Martin Dwyer said on Racing TV's The Friday Club that he applauded Soumillon for making an instant apology about a "moment of madness" and thought the length of the ban was appropriate. Watch below.
Kieren Fallon was once given a six-month ban for dragging a rival off his horse after a race at Beverley in 1994.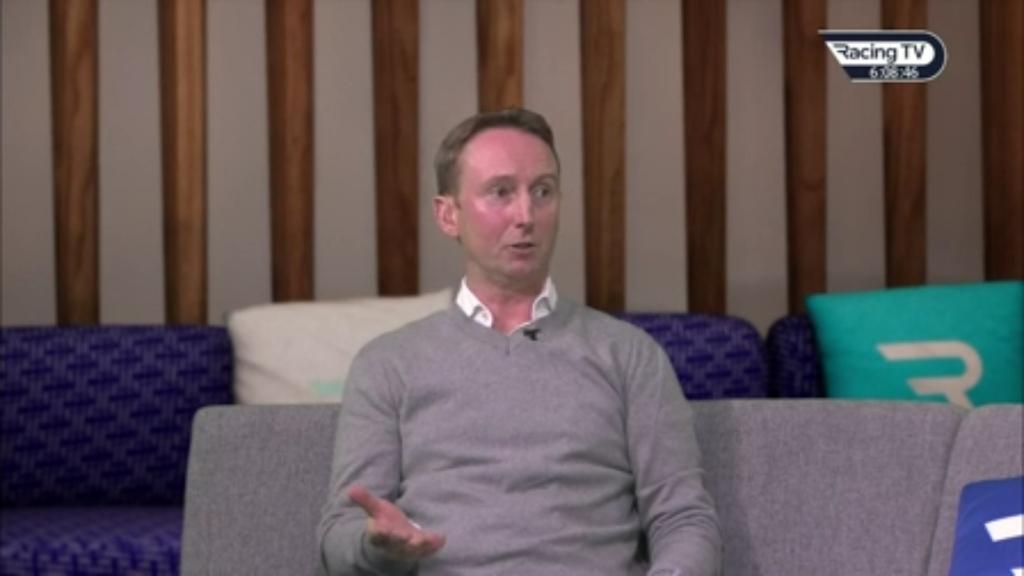 Racing TV is THE place to watch all the best racing live from both Britain and Ireland and you can try it for yourself for FREE with a 31 day trial!