Will she, or won't she? Bookmakers make Enable a general 4-5 to make history and achieve three triumphs in the Prix de l'Arc de Triomphe on Sunday.
In other words, the layers believe it's close to being a flip-of-a-coin job. Heads she wins, tails she doesn't.
We can be a little more scientific than that.
Below are six reasons why she will have us in raptures on what seems certain to be her farewell appearance.
But, for balance, six more as to why the final chapter of her wonderful story may not have a fairy-tale ending.
SIX REASONS WHY ENABLE WILL WIN
1 She's been there, done that, got the T-shirt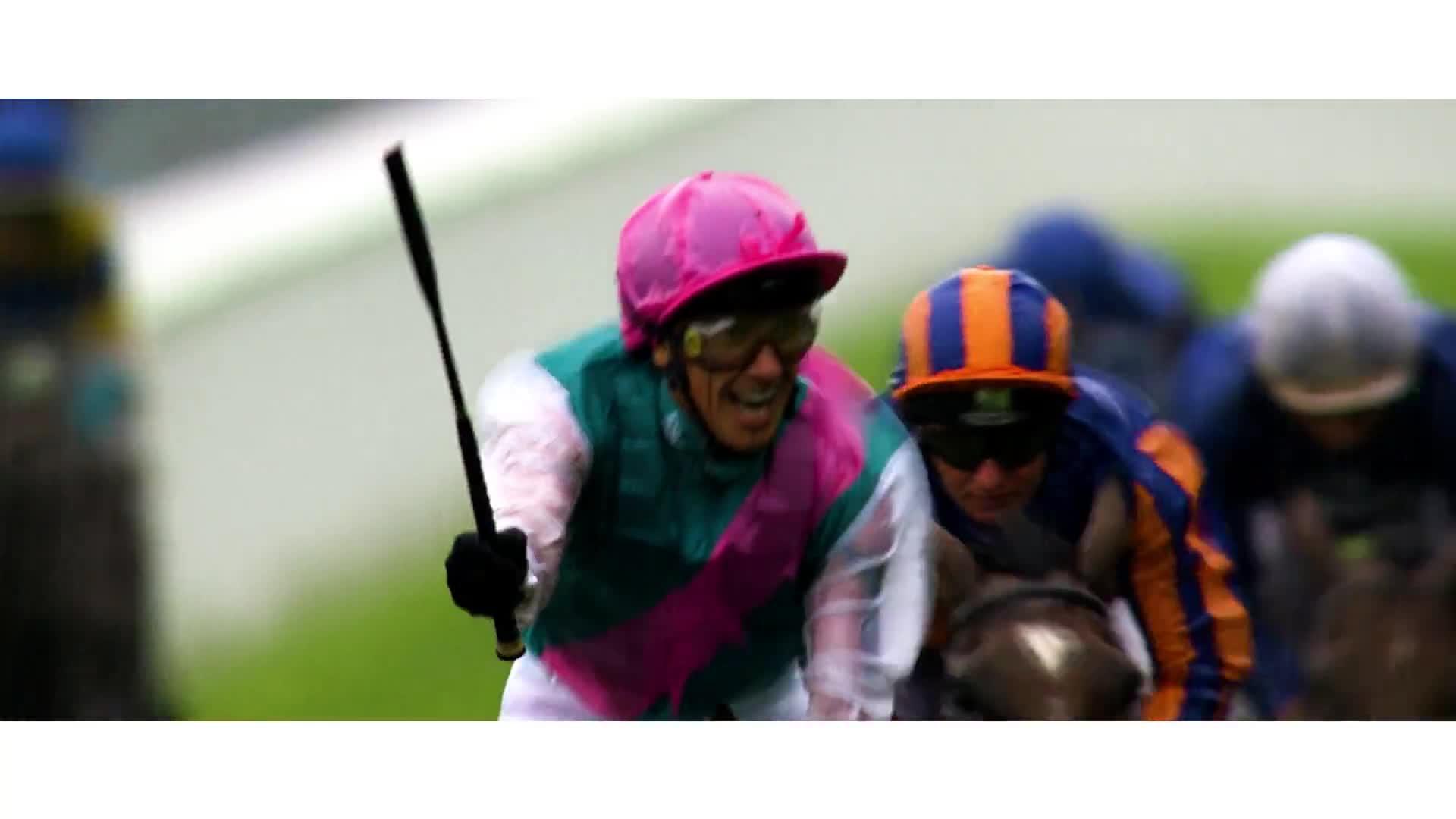 Enable became the first filly trained in Britain or Ireland to land the Arc at Chantilly in 2017 and joined seven other two-time winners last year when the race was run back at ParisLongchamp.
She's won ten Group One races – the same that Frankel accumulated – with her glittering CV also including wins in the Oaks, Irish Oaks, King George (twice), Yorkshire Oaks (twice), Breeders' Cup Turf and Coral-Eclipse.
The vanquished in her races include 44 horses who have won at the highest level (either at the time they met Enable or subsequently) and we know the three Ts – the travelling, track and trip – hold no terrors for her.
2 She's the best horse in the race
Let's imagine for a moment that heavy snow claims Sunday's card (don't worry, none is forecast) and that an Equine Pools Panel are pressed into action and have to decide what the outcome would have been.
On all known evidence, they would go for an Enable Win.
She's officially the highest-rated horse in the line-up, has never been beaten when racing beyond a mile-and-a-quarter and all ground seems to come alike to her.
3 Top trio are in her corner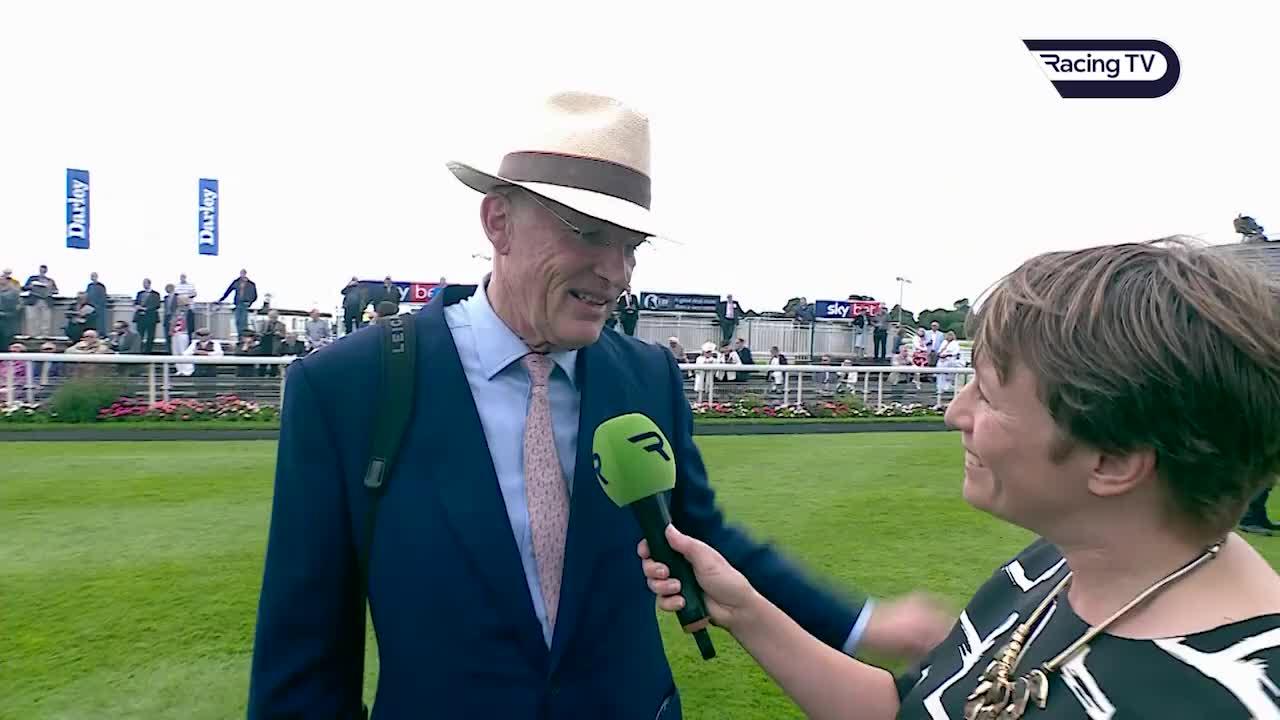 Gosden talks to Lydia Hislop after Enable's latest success at York
Enable could not want for three better men in her corner.
A more demanding owner than Prince Khalid Abdullah might have demanded that she ran at Royal Ascot this year, or in the £1 million race (the Juddmonte International) he himself sponsors but in both instances the horse came first. She missed the Royal Meeting and was given an easier assignment at York.
Gosden is again on course to be champion trainer and seems to have been in tune with his filly almost from the first day she walked into Clarehaven. Knowledge, experience and intuition has helped him handle her with expert precision.
Dettori, 48, is riding better than ever and never enjoyed a season like this one. He's chalked up 16 Group One triumphs and has already ridden more Arc winners (six) than anyone else. He and Enable are undefeated in 12 races together.
4 A preparation that has gone like clockwork
The team around Enable have been working backwards from the Arc all year and unlike last season, when she had to overcome injury and illness, have hit no bumps in the road.
A little slow to come to hand at the start of the year, engagements in the Coronation Cup and Prince of Wales's Stakes were swerved. Nobody was tempted to take any short cuts or press buttons that were not ready to be pressed.
The Coral-Eclipse proved a perfect steppingstone to the King George and then the Juddmonte International was rejected in preference for easier pickings in the Yorkshire Oaks.
On Monday morning, Enable had her final piece of serious work and came through it with flying colours. Last week she also had a spin on the Rowley Mile at Newmarket. Her build-up has gone like clockwork. All boxes have been ticked.
5 An immeasurable will to win
You do not win 13 of your 14 races without a desire to be leader of the pack.
Enable has outclassed the opposition on numerous occasions but, at other times, has needed to dig in and show she has courage to match her class.
In four of her past five races, she has won by under a length. Like all great champions, she has found a way to win when overcome by adversity, including in the Arc last year when she had anything but a smooth build-up.
6 Versatility regards ground and tactics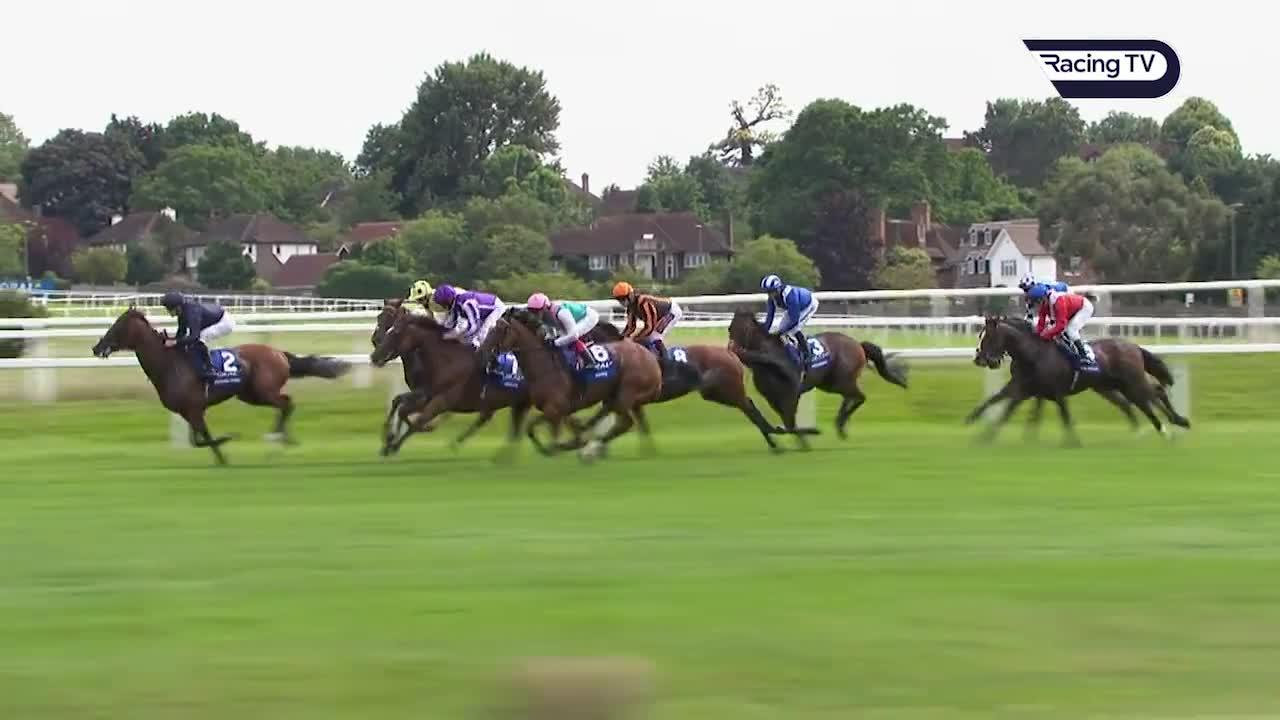 Enable won the Coral-Eclipse on her return
Enable is definitely no one-trick pony and has won her races from the front, when tracking the pace, from midfield or when pouncing from the rear.
Her first dozen wins all came on different tracks and her tactical speed makes her something of a dream for Dettori. Invariably, she is switched on from the start and able to take a prominent position.
That did not happen in the King George, where she got shuffled back down the pack from a wide draw but, ultimately, it made no difference.
Ground wise, she has shown herself to be fully effective under fast and slow conditions. Heavy going would be an unknown, although her breeding points to it not being a problem and the surface was pretty deep when she routed her rivals in the 2017 King George.
The going on Wednesday was described as soft and more rain is forecast on Friday night. Sunday may also bring more showers.
SIX REASONS WHY ENABLE MIGHT COME UP SHORT
1 The weight of history: no horse has won three Arcs
The Arc was first run in 1920 and since then there have been eight dual winners, but there has never been a triple victor.
Of those to have won it twice, the only one to seek a third triumph was Treve in 2015.
Like Enable, she had raced three times previously that season and won each time. In her final audition, she was a brilliant six-length winner of the Prix Vermeille and many believed a third Arc was at her mercy.
She went off at Evens but the writing was on the wall a little way out and she could finish only fourth behind the Gosden-trained Golden Horn.
Criquette Head-Maarek, the trainer of Treve, was left dumbfounded as Flintshire, a horse her mare had routinely beaten before, chased the winner home.
2 She may require a career-best run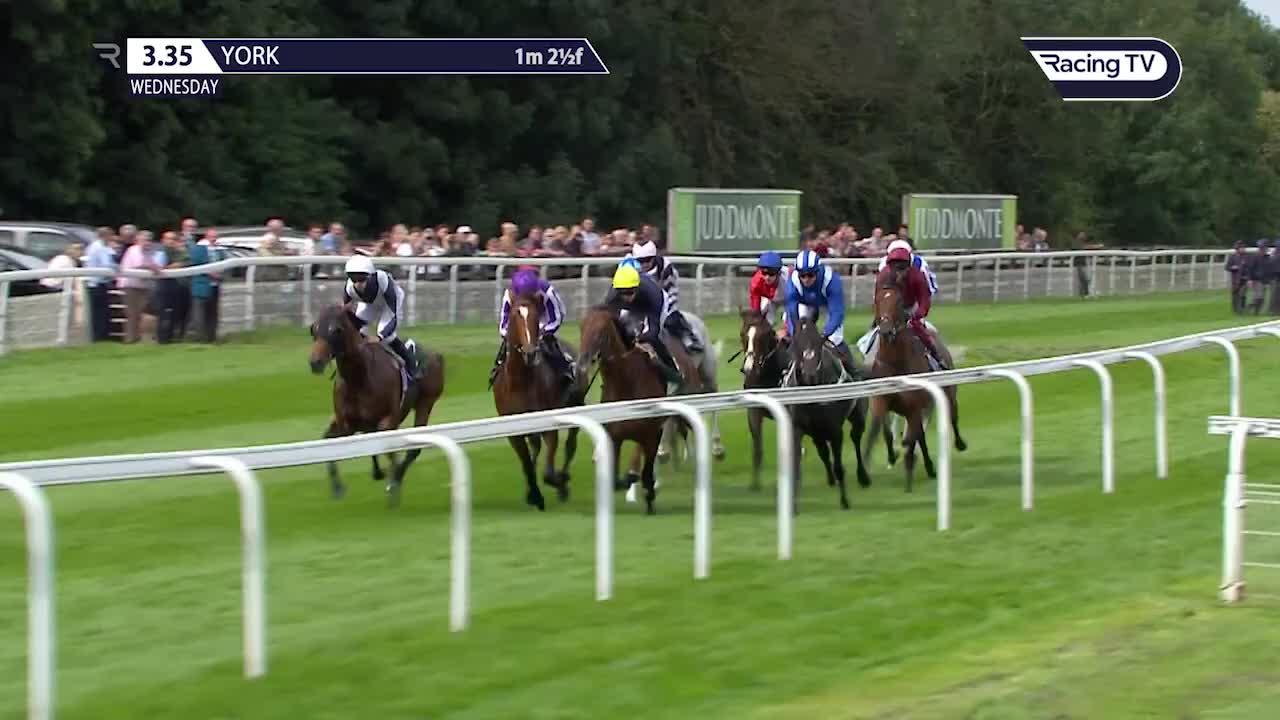 Japan mastered Crystal Ocean in the Juddmonte International last time
Enable boasts an official rating of 128, the highest of any in the line-up. We don't know what the British assessor would make of Scotsass, the French Derby winner, but it is safe to assume his mark would be somewhere in the lows 120s.
However, nine of Enable's 11 potential rivals have won at least once at the highest level and it is not as if she is in a completely different league to them.
In the past year, she's won five races and all but once had three quarters of a length or less in hand at the finish. Many believe Sea Of Class would have mastered her in the Arc last year had she not been drawn wide and met some traffic problems.
Ghaiyyath, a runaway winner in Germany last time, has an official mark of 127, while Japan, Magical and Waldgeist are on 122. And, as stated, Scotsass would be somewhere around that figure.
Evidently, Enable is going to have to bring her A-Game to the table, perhaps even produce a career-best. If she is not somewhere near her best, then she will be vulnerable, especially if any of the others up their own level of performance.
Younger legs are hard to contain
Only eight horses aged five or older have won the Arc, and all those to have tried since Marienbard triumphed in 2002 (there have been 38) have returned home defeated.
And don't rely on the line that none of them would have had the class of Enable. Treve and Orfevre, both sent off favourite, have been among class top-class five-year-olds to have been beaten.
In the past 40 years it has been a horse from the Classic generation, in receipt of weight from their older rivals, who has prevailed on 25 occasions.
That augurs well for Japan and Sottsass, who between them have won some of the biggest prizes of the summer.
And if a three-year-old does not win, then invariably a four-year-old will. This year's crop from that age group include Ghaiyyath and Magical.
The Fabre factor
Not that we needed it, but Andre Fabre gave us a reminder of his brilliance at the weekend when he won the Middle Park Stakes with Earthlight.
The colt was making it nine winners from 15 Fabre runners in juveniles races on the Rowley Mile in the past three decades.
Fabre has saddled the Arc winner a record seven times, each time with a different horse. And he has had numerous others to have hit the post or outrun big odds.
In the past two years, for instance, his Cloth Of Stars has been second, at 20-1, and then third at 28-1. Flintshire was runner-up at 16-1 in 2014, and Intello and Masterstroke were placed in the renewals before that.
This weekend, Fabre is set to rely on Waldgeist, fourth last year and not far behind Enable in the King George.
One visit to the well too often
Horses are not machines is a familiar refrain. Enable has done her best to imitate one, reeling off a dozen successive victories, but all good things have to come to an end and none of us know if this race will be one too many.
Wide-margin wins as a three-year-old have been replaced by victories gained by much smaller margins.
The memory of her epic duel with Crystal Ocean in the King George at Ascot in July, when prevailing by a neck, lingers. "In all my career that's probably the hardest-fought Group One I've ever had," Dettori said.
Was Enable remembering that when getting unusually sweaty before the start of the Yorkshire Oaks last time? She won well enough but did not have to dig into her reserves of courage. Would she have resented having to do so, had the question been asked?
Arc victories rarely come easy. There will be no hiding places for Enable on the forecast soft ground and if her previous battles have left any mark then then the door will be open for her rivals to take advantage.
Luck in running or jockey error
The twists and turns of Longchamp make for exciting viewing but can also produce plenty of hard-luck stories with runners often a hostage to fortune.
You only have to rewind to last year's rennewal for contrasting case studies. Enable enjoyed a dream run throughout, but Sea Of Class was drawn wide and had to pick her way through from the rear. She flew late but Enable clung on by a short neck.
Enable was fortunate with the draw last year, but less so this time, berthed in stall nine of 12 and sandwiched between two Ballydoyle contenders in Magical (eight) and Japan (ten). You can bet their respective riders will not be saying "after you" when the gates open.
Dettori will have to choose between using up early energy to get across or take his medicine and drop in behind. He stayed on the outside when winning on Golden Horn in 2015 but probably thought he had to make a calculated gamble that day as Treve was a hot favourite.
Dettori has been getting increasingly tense when riding Enable, at least beforehand. He has been channelling those nerves in a positive way up to now, but the stakes have never been higher and that is reflected by the fact that he has not ridden since last Saturday.
There is also the unknown: an errant jockey or horse could stop Enable in her tracks in an instance if room gets tight up the home straight.
Nobody said making history was going to be easy.
Newmarket stage their Dubai Future Champions Meeting on Friday and Saturday. Click here for a special offer - get two tickets for the price of one!