As ITV Racing's lead commentator, Richard Hoiles is perfectly placed to see all the drama unfold on track – and the 2019/20 National Hunt season was no exception in producing a number of thrills and spills.
Every year plenty of excitement is created by the action at the Cheltenham Festival and once again the showpiece event delivered the rousing finishes racing fans have come to expect.
While Champ's amazing comeback in the RSA would have topped the bill for many, in Hoiles' opinion it was the spectacle of Samcro, Melon and Faugheen clashing in the Marsh Novices' Chase that produced the standout moment.
The regular Racing TV presenter said: "You had that long history there with all of them having been to the Festival before, with Faugheen the former Champion Hurdle winner there at the age of 12, Samcro, who looked to have it all before him at one stage, and let's not forget Melon, who had been placed in two Champion Hurdles.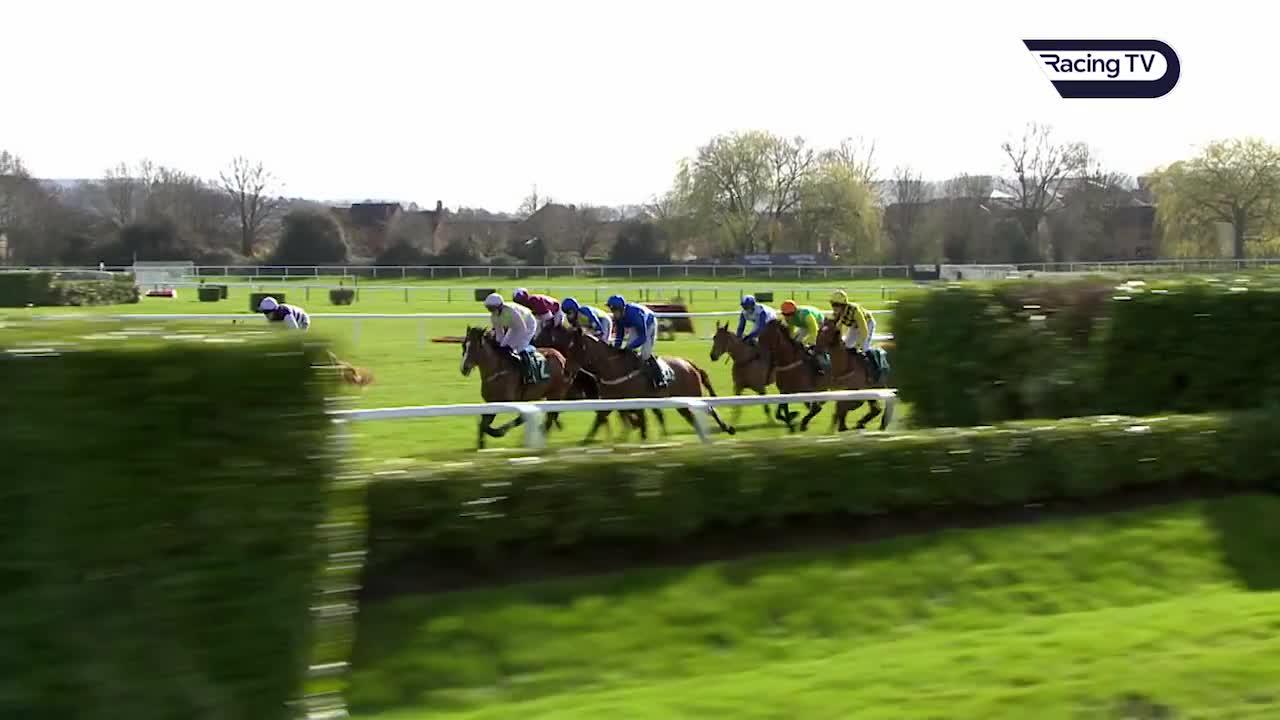 Watch a full replay of the Marsh Novices' Chase
"They had all contributed in different races at the meeting over the years. To have these three going to the last when any of them could have won was the most amazing race.
"It was odd to see them all line up in a novice chase at the Festival and in your heart of hearts you expect one or two to disappoint, but it was rather good they didn't.
"Most people thought Faugheen wouldn't run and that Samcro would find an excuse, but they really made it the most memorable at the Festival."
Despite calling plenty of entertaining finishes at tracks across the country, Hoiles returns to Cheltenham for his second abiding memory of the season in the form of Warthog's battling display in the Caspian Caviar Gold Cup.
He said: "It is not the most obvious one, but for a commentator one of my closest calls was Warthog winning the Caspian Caviar Gold Cup.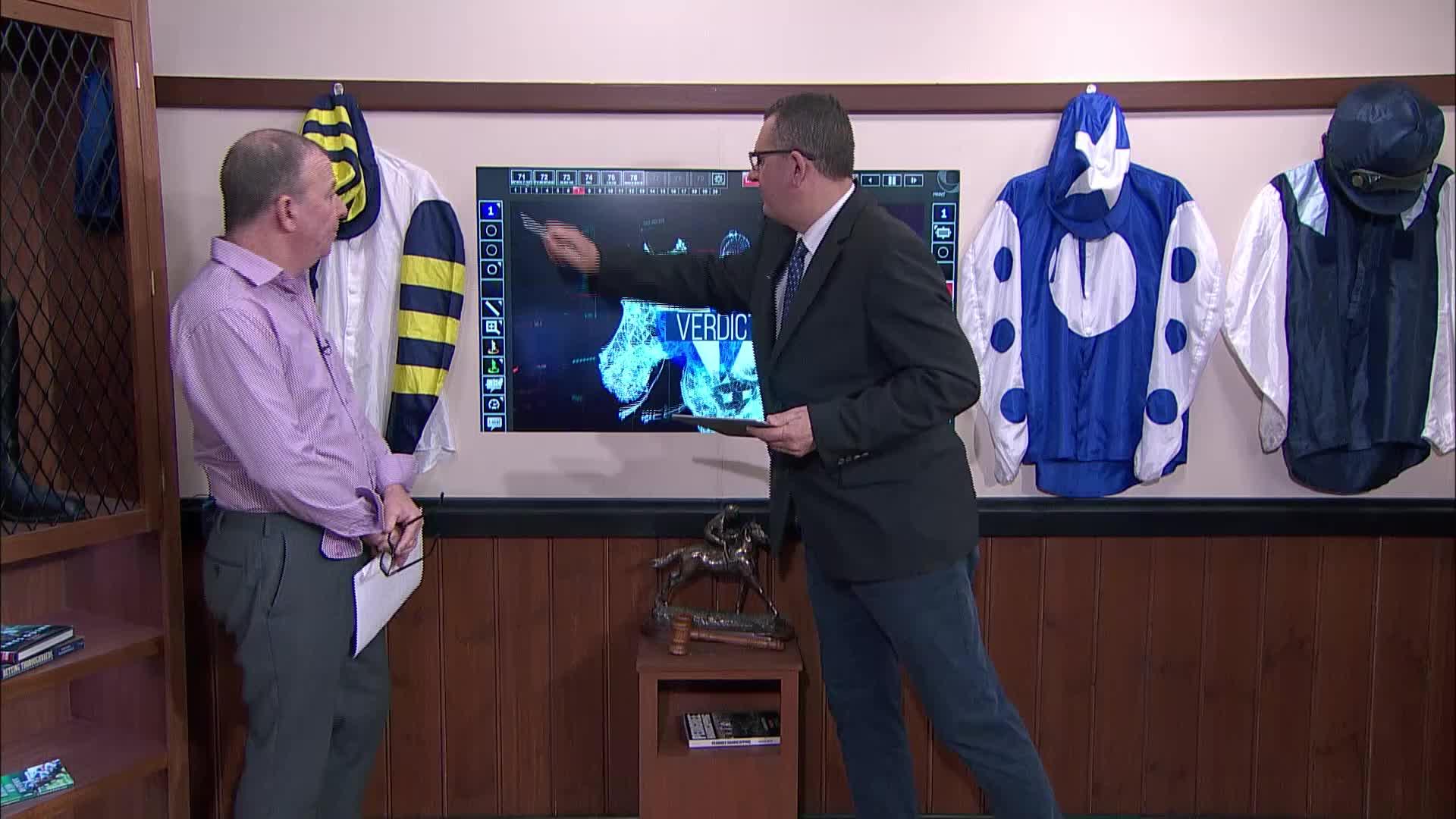 The Verdict: Our experts look back at the cCaspian Caviar Gold Cup
"I remember when he won a complete farce of a novice handicap at Sandown the season before as there were horses falling everywhere, but he was out in front jumping for fun. He was a grey as well and commentators love them as you know where they are.
"For 99.9 per cent of the run in it looked like Spiritofthegames was going to win having gone on, but Warthog got back and did him on the line. I can't say I expected him to stop, but luckily I didn't call him home the winner. "
While temporarily swapping his microphone to carry out home teaching duties to his two sons Jack and Tom in light of the Covid-19 pandemic, Holies selected three horses he is looking forward to on the Flat when returning to the commentary box, topped by last year's champion juvenile Pinatubo.
He said: "He was so highly rated as a juvenile and it is now a puzzle to see of the others have caught up with him or whether they just weren't as good, as it is a bit difficult to know.
"For a horse like that to go through the season he must have had some physical advantage and I would be surprised if he was head and shoulders above everything else, but that is one thing I'm looking forward to seeing.
"There is just something nagging at me about him. I'd like to be proven wrong and this could be really good for racing. How he races I think he is more of a stayer given the way he hits the line, but people are bound to disagree."
Those watching last year's Prix Jean-Luc Lagardere at ParisLongchamp would have only had eyes for impressive winner Victor Ludorum – but Hoiles believes it could be fifth-placed Helter Skelter that is the one to take from the race.
He said: "Helter Skelter ran in the Lagardere on Arc day and finished really strongly.
"He is better than that finishing position. Jean Claude-Rouget can train them and his pedigree is right. I think he could be quite a good horse."
There are plenty of maiden winners heading into the season looking to keep their hopes and dreams alive, including the Richard Hughes-trained Brentford Hope, a horse Hoiles was left impressed by on his debut victory at Newmarket.
He said: "Richard Hughes had hardly any first time out two-year-old winners and of those he has had they turned out to be quite good. Not many have won like that, it was an astonishing performance.
"There are all sorts of question marks about the horse and it could be that he is a 10-furlong soft ground horse, but he is by Camelot so there should be more to come and in terms of an individual performance it was quite a taking one."