Ryan Moore has bigger fish to fry.
The three-time British champion jockey has never ridden the winner of the Middle Park, nor the Cambridgeshire, which form as the centrepieces alongside the Cheveley Park to Saturday's stellar card at Newmarket.
But instead of trying to add the prizes to his glittering CV - he could have ridden the odds-on Ten Sovereigns in the Juddmonte Middle Park and chosen from three Aidan O'Brien challengers in the Cheveley park - Moore will instead partner Mendelssohn in the Jockey Club Gold Cup at Belmont Park.
The Grade One race at what is known as the 'Big Sandy' is worth more money than any at British headquarters at $US750,000 (£570,000). Staged over ten furlongs, it is a perfect prep race for the Breeders' Cup, and is a "Win And You're In" event.
All logical reasons, but ask Moore why he wants to surrender a string of fine rides at Newmarket for what is, in essence, a dress rehearsal for the Breeders' Cup Classic on November 7, and his eyes light up.
"I don't think it is American horse racing particularly, it is American sports in general that I like," the 35-year-old told Racinguk.com between races at a sun-drenched Goodwood on Wednesday.
"You see it all the time. You saw it last weekend with Tiger Woods. You see it in the NFL. You see it in baseball, even. They create a good atmosphere. The Kentucky Derby is similar to our Derby in that they are very proud of it and get right behind it."
Moore has never been labelled a crowd pleaser. Despite his reputation for not wanting to be too involved in the brouhaha of a big British race day it is obvious he enjoys the razzamatazz of America, where he can act somewhat as the outsider looking in rather than a keystone to the whole edifice scowling out.
"It was a big deal to Tiger when the crowd got right behind him and you might see something like that in France this weekend for the Ryder Cup," he said. "Nobody is going to follow me around like that, of course they are not. It is just a different atmosphere over there.
"If you go to the Kentucky Derby one day, you will see what I mean. They have a really big fan base there. I have been in America for some extraordinary nights, such as when Blame beat Zenyatta in the 2010 Classic at Churchill. They love their racing in Kentucky.
"You see boxing fights or whatever - they just do things a bit bigger and better over there some times."
Project Mendelssohn seemingly has virtually everybody at Ballydoyle enthralled.
As a horse bred outside the imposing gates of Coolmore, the $US3million son of deceased sire Scat Daddy was signed for by MV Magnier two years ago at Keeneland. Since then, in ten starts, Aidan O'Brien's colt has raced at nine different racecourses in four countries, which includes his victory in the Breeders' Cup Juvenile Turf at Del Mar in November, and his runaway win in the UAE Derby at Meydan in March.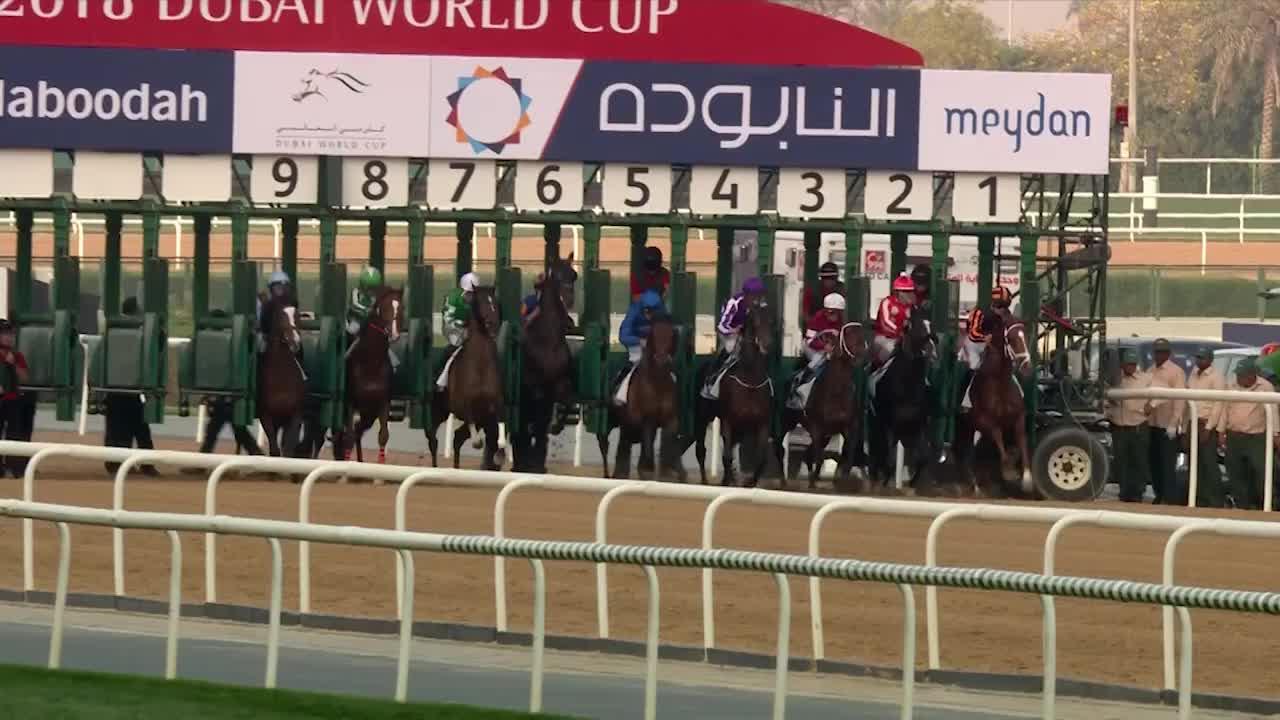 Watch Mendlessohn's 18-length demolition in the UAE Derby at Meydan in March
The Jockey Club Gold Cup will be his stiffest test to date, as Diversify attempts to become the third horse in the past 11 years to win the race twice, following victories by Curlin (2007, 2008), Flat Out (2011, 2012), and Tonalist (2014, 2015).
Thunder Snow, the Dubai World Cup winner, has also made the trip after his pipe-opener when last in the Juddmonte International. Of the trio, Diversify is the shortest for the Classic at 10-1, with Mendelssohn trading at 16-1 and Godolphin's 25-1 to become the first horse to win the World Cup and then kick on to win the Classic in the same season.
The Jockey Club Gold Cup market reflects that, too, with Diversity the 6-4 favourite in stall six, with Mendelssohn in behind at 3-1 from gate three and Thunder Snow as big as 6-1 with Sky Bet from the widest berth in eight. It is easy to see why.
Diversify is a horse who has dominated this season under Irad Ortiz because of his ability to bound into a lead quickly and keep his rivals at bay the whole way around.
In the Grade One Whitney Stakes at Saratoga last month he whipped through the first half mile in 46.50sec. When he won the Grade Two Suburban in July, also at Belmont, his splits were 23.47sec and 46.18sec.
Contrast this with Thunder Snow's Dubai World Cup win where the field crawled through the early stages in 25.73sec and 50.43sec, which allowed Christophe Soumillon to cut across from the widest draw of all to lead and win.
Diversify has won six times from eight starts at Belmont and European shippers have frequently come unstuck when trying to match the home team's well-rehearsed gate speed.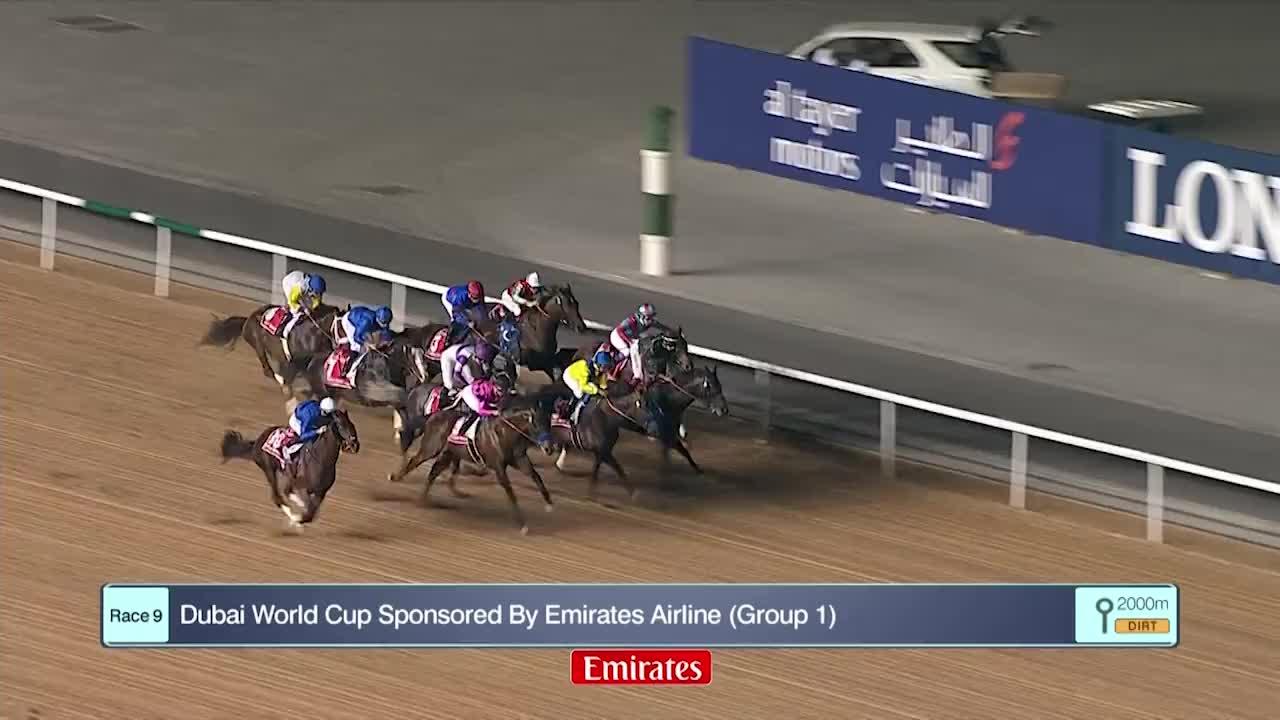 Watch Thunder Snow's Dubai World Cup win at Meydan in March
Mendelssohn has raced on the speed both times in America this summer, when finishing third to Firenze Fire at Belmont in July after a break following his Kentucky Derby debacle, and when a much-improved second to Catholic Boy in the Travers Stakes at Saratoga in August.
Mendelssohn is no one-trick pony who has to lead, however, having tracked the pace-setters at Del Mar last autumn and when outpointing stable companion Threeandfourpence at Dundalk before his Dubai demolition. It remains to be seen how he reacts to having dirt pummelled in his face on a surface that was hit with rain on Wednesday.
"He's fine," Moore added. "He's straightforward. He led the last day, so I don't think there is problem with him and the stalls. He doesn't have to lead, it is what suits him on the day really.
"He ran very well in the Travers. He had been building up from what he did at Belmont in July. It was good starting back there and the last day was another step in the right direction. Hopefully, he is getting near his peak now.
"He's had four goes at the dirt. In the Kentucky Derby everything went wrong for him from the get go. It was the way the rain, race and day unfolded. He ran a nice race at Belmont the first time when he needed the run and we were delighted with the run in the Travers. He'll be taking on older horses for the first time and we'll see how we go.
"Aidan is training him for November. I'd expect him to improve on his last two runs and we'd hope he'd improve for Saturday."
It seems doubtful that Moore would be crossing the Atlantic if Mendlessohn was not on an upward trajectory.