Racing UK ambassador Ruby Walsh discusses Gowran Park on Thursday, the Dublin Racing Festival and he also reflects on Un De Sceaux's third win in the Clarence House Chase. Make sure you look out for him on the channel this weekend, too!
By Ruby Walsh
Gowran Park on Thursday:
August Kate, Bacardys and Let's Dance are entered in the John Mulhern Galmoy Hurdle at Gowran Park on Thursday.
Bacardys has been disappointing over fences. He jumped carefully on his first start and then unfortunately tipped up at Leopardstown last month.
He will have to carry a Grade One penalty and give weight away all round if he runs. It would be difficult enough for him, as he tends to prefer better ground and, at this time of the year, Gowran is always very, very testing.
Augusta Kate hasn't quite scaled the heights like she did last year but she's progressing with every run so hopefully we will see a better performance from her. It will be a step up in trip for Let's Dance if she runs and she was very good last year.
The ground is atrocious everywhere at this time of year. However, at the end of January and early February you are still far enough away from any spring targets so horses have enough time to recover from a hard race. That's winter racing, though, and it's not different this January to any other Januarys. That's the nature of the game.
Willie has Pleasant Company, Polidam and Isleofhopendreams entered in the Thyestes Chase. Isleofhopendreams lacks experience but probably has the best racing weight on his back.
The Thyestes is usually a fair old slog and is an end-to-end gallop. It's quite a prestigious race. I suppose the obvious two against ours would be Ucello Conti and Mall Dini. Ucello Conti has been placed in the race a couple of times before and Mall Dini seems to have been progressing with every run he's had this year.
Dublin Racing Festival:
I think the theory behind the Dublin Racing Festival is for it to be a stepping-stone to the Cheltenham Festival.
By putting the Irish Champion Hurdle and Irish Gold Cup together on one weekend they have bought all the back-up races with them. They have also added a few bumpers, which are worth plenty of money.
What would have been the Tied Cottage, which was always run at Punchestown, has been switched to Leopardstown that weekend, so you'll have the likes of Min, Yorkhill and Simply Ned. It's a good addition to the meeting. There's a huge amount of prize money on offer and these races won't be trials, they'll be hotly contested races.
Willie [Mullins] has said that he will aim Yorkhill (pictured) at the Coral Dublin Chase, but fears he may clash with Min or Simply Ned.
Samcro is pencilled in to run and possibly Next Destination. I don't know if Getabird and Mengli Khan will run. Basically, all the top-end Irish horses are likely to run there because they would have run at the two Leopardstown meetings as they were before. It's an amalgamation of all those races.
There is only a certain number of good horses around and you want them to run at all the big meetings before the Cheltenham Festival, but you also want them to run at the Festival in March and at Aintree in April.
They are not machines, however, and they can't be turned on and off all the time, so the programme must reflect the number of good horses that are in training. The English programme is structured slightly different to the Irish one. The Irish one doesn't have as many high-profile races before Christmas compared to the English calendar but from Christmas onwards it does.
Un De Sceaux:
It was a thoroughly professional performance from him. He settled well and travelled through the race nicely. I suppose at Swinley Bottom it looked as though Speredek had got them in trouble, but by the time they got to the third last you knew Un De Sceaux had him covered and the others started to crack soon enough. It was a tired fall from Brain Power.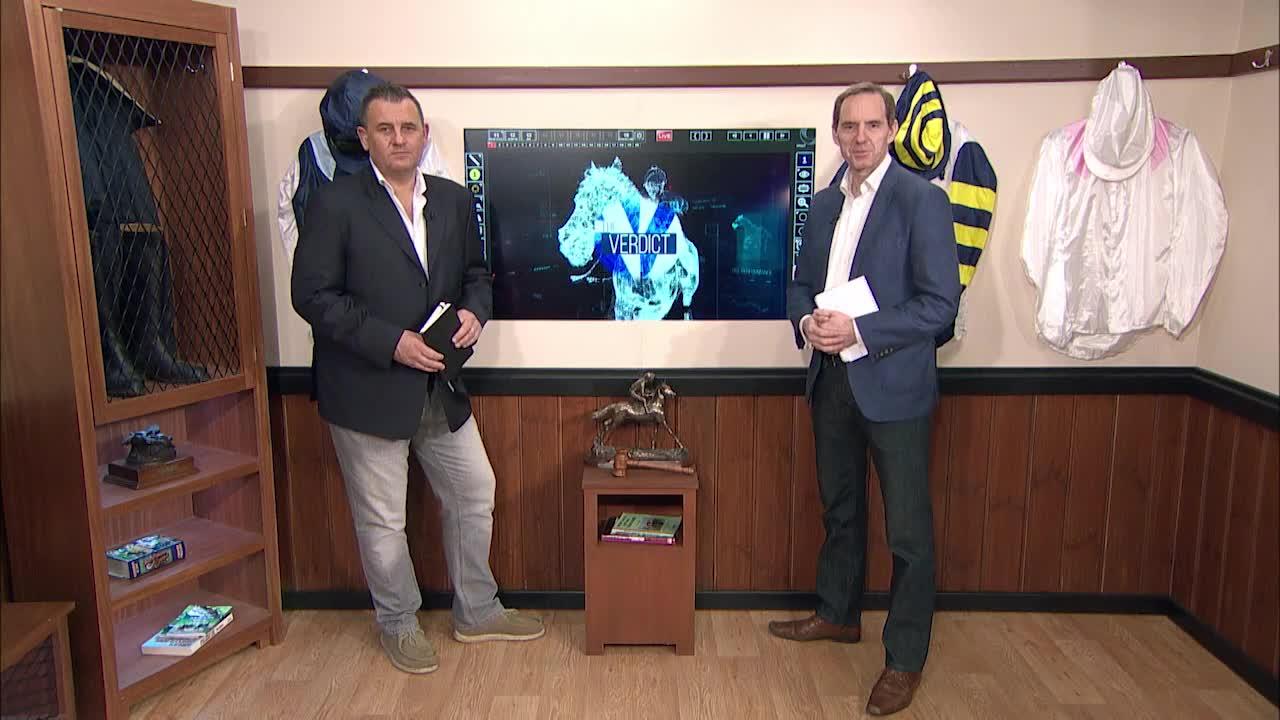 I'd imagine Un De Sceaux will improve for it come the Festival, like last year when he won the Clarence House.
He wasn't spectacular in the race last season but come the second week in March he was in top form. That is the art of training and that's why it is an art and not a science. It's to get your horses to win but to also build them to where you want them. It's a very difficult thing to do and some can do it better than others.
It was a good ride from Paul Townend. He's a brilliant rider and he's tactically very aware. He always knows what speed he is going and what pace he should be going. He is very capable.
Injury update:
I have been off for nine and a half weeks now and my recovery is going well. I've done plenty of rehab and plenty of physio. The last X-ray is usually around 12 weeks and you're able return to riding two or three weeks after that.
I was stiff and sore this morning. I'm not due an x-ray for a couple of weeks so I'm just going to keep going with the rehab and keep pushing the muscles which are aching so there won't be much pushing today!
There isn't really an ideal time to return. The trick is to do enough work before you go back so you're fit enough that riding doesn't make you sore. I'll be doing a lot of work in January and February, so the riding will hopefully be the easy part. I will be doing some TV work for Racing UK and ITV at Cheltenham on Saturday. Nick Luck has collared me for Luck On Sunday as well!