Ascot's Nick Smith admits this year's Royal meeting will not be an "ideal scenario" as the relevant parties try to work out a rejigged running order for next month's scheduled fixture.
Racing is currently planned to resume on June 1, subject to Government approval, following the coronavirus shutdown that has seen no action take place since March 17.
The Guineas meeting which should have been staged at the beginning of May is now pencilled in for June 6 and 7, with a host of Royal Ascot trials also programmed for the first week of action.
Guineas runners often go on to contest the three-year-old mile showpieces at Ascot and Smith, who is the track's director of racing and communications, is well aware that changes will have to be made to the traditional schedule which would usually see the St James's Palace Stakes run on the first day.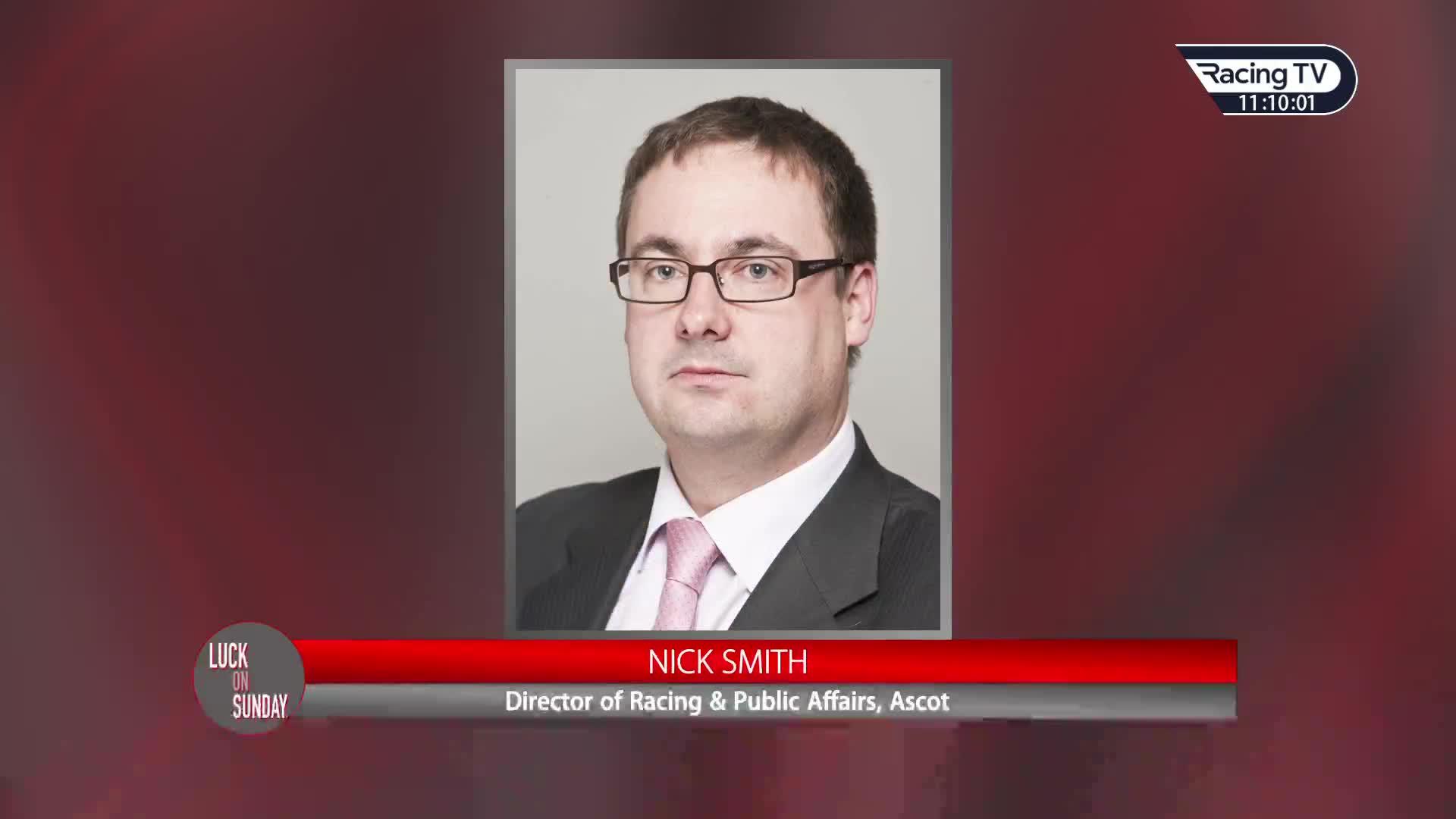 Smith was a guest on Luck On Sunday this morning
He said: "It's really important the Guineas takes place before Royal Ascot if possible and that will of course lead on to the St James's Palace Stakes and the Coronation Stakes.
"In the fullness of time and with the BHA, we will look at an order of running which complements the position of the Guineas as best as possible in these unusual times.
"Then we will look forward to the Epsom meeting (July 4) and we'll play a very unusual part in staging Derby and Oaks trials – it will certainly be a roller coaster month."
The juvenile contests at the Royal meeting could also be moved around, with two-year-old racing featuring in the planning for the initial first week of action.
Smith said: "We're working on the basis of June 1 and that's the plan on the table. If that plan changes, we'll all get back in the virtual room again and start to think what the programme might look like.
"It would be too early to say if Royal Ascot would then move in any form – I think that's probably unlikely – and who's to say we couldn't get the Guineas on any way if we lost a few days at the start.
"I think it's fairly obvious the St James's Palace and the Coronation need to be as far away from the Guineas as possible – that's just rule number one and we'll work backwards from that.
"We'll look at where the two-year-old races are best placed and see how some of the trials that go into Ascot best fit in.
"This is not going to be an ideal scenario and I'm not going to say that anyone is going to have the perfect preparation this year, but we all feel we have a duty to just get the show on the road and get it done."
Smith believes it is possible for racing to resume its usual rhythms by the summer if all goes to plan.
He added: "If we can effectively catch up in June and run the Derby and Oaks in a slightly unusual slot in July, we could get broadly back to a regular Pattern in six weeks.
"You don't want to push the whole Pattern back and end up with a situation where you're running British Champions Day on the all weather in November.
"When needs must the all weather should be there, but it can't possibly be plan A to do anything other than get to Champions Day with as close to the regular Pattern as possible on the table."