Ascot officials are reflecting on a successful week after the first Royal meeting run behind closed doors in its famous 250-year history.
While the Berkshire racecourse would usually welcome 300,000 racegoers through its doors across the five-day showpiece meeting, an attendance of around 500 were allowed on track each day because of the coronavirus pandemic.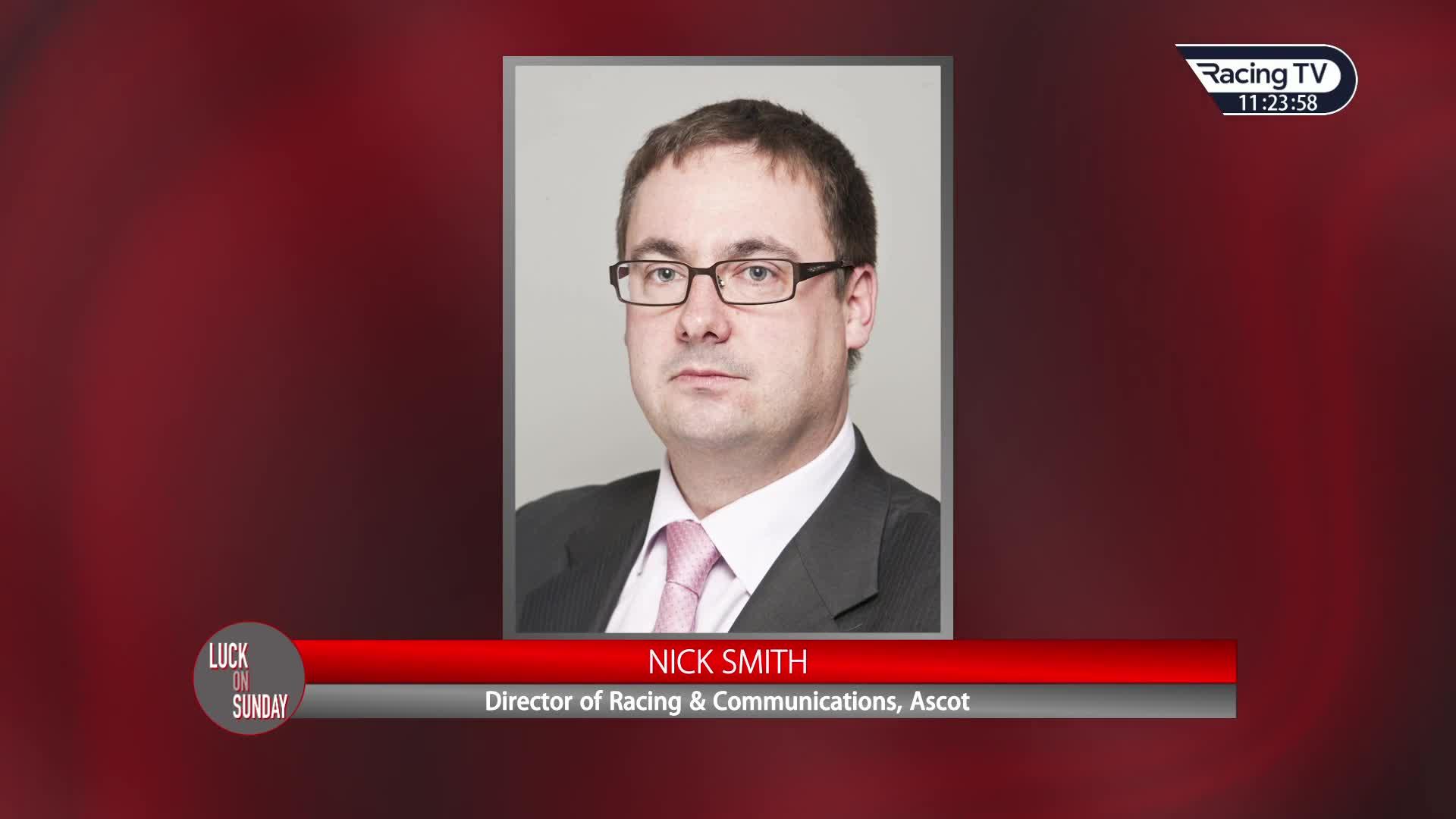 Watch the full interview as Nick Smith talked on Luck On Sunday
Despite the obvious differences, the action on the track was excellent as ever – and Ascot's director of racing and public affairs Nick Smith has received plenty of positive feedback.
Speaking on Racing TV's Luck On Sunday programme, Smith said: "It was a good week. It was a difficult situation for everybody, but everyone played their part.
"A big thanks to the trainers and jockeys, who really got the spirit of the thing going.
"I think Frankie (Dettori) said when he walked in on Tuesday he needed three espressos – I think everyone felt a bit like that. But by yesterday he was having a treble, and all these different stories started to unravel. I think everyone has done a good job to get it out there."
Smith has been presented with several challenges during his 20-year tenure, but nothing quite like this year as the sport as a whole attempted to get the show back on the road after the outbreak of Covid-19 forced a complete shutdown for several weeks.
He added: "I think the week leading up to Royal Ascot this year was probably more intense than I can ever remember.
"I remember Royal Ascot at York, which was tremendous fun, and opening up Ascot after the redevelopment – bu it was nothing like this.
"We were aware of the responsibility on our shoulders and the BHA's shoulders – to be seen to be running the meeting safely and professionally. I think it all came together nicely."
While the Royal meeting managed to keeps it usual slot on the calendar, there was a significant rejig to the race programme – with six extra races scheduled and major Group Ones moved to different slots.
The St James's Palace and Coronation Stakes were pushed back to a mouth-watering final day to create a bigger gap from the Guineas meeting at Newmarket, which took place on June 6 and 7, while the King Edward VII Stakes and Ribblesdale were considered key Derby and Oaks trials before Epsom's big day on July 4.
Some have suggested the changes worked so well that they may be retained in future years, but Smith is not so sure.
He said: "It all worked well – and really it should have done, because we went through everything in fine detail, working out which handicaps would fill gaps, how the Hampton Court and the King Edward VII and the Ribblesdale could play their part as Epsom trials and finishing the meeting with the climax of the St James's Palace and the Coronation Stakes being added to the Diamond Jubilee card.
"They all worked, but they worked because of the unique circumstances that we're now in. If you tried to run that programme in a normal year, you'd cause absolute Pattern chaos.
"It's hard to know what we've actually learnt, other than when you have to be flexible with the Pattern, you can be."
Reflecting on the occasion as a whole, he said: "From what I was hearing through the week, everyone was extremely positive.
"I haven't had chance to watch a single minute of the television coverage yet, but I hear it was fantastic.
"Everybody had a great responsibility to make it as good as we possibly could."