Today was the day when the decisive made some decisions. JP McManus was one of them. Others inevitably chose to defer their final answers until Cheltenham's five-day or declaration stages.
So this week's piece examines who's dropped out of the Festival's Big Six races - I'm humouring you, Ryanair and Mares' Hurdle, humouring you - and who's been left behind, as well as those races not cast to the four winds in the past week.
BETWAY QUEEN MOTHER CHAMPION CHASE
Altior combines an extremely rare trio of attributes – top-flight ability, enduring soundness and unfailing application – that over the course of five seasons has secured him victory in 19 of his 20 starts over obstacles. Last Saturday proved beyond doubt both that his insatiable will to win remains intact and established the Betway Queen Mother Champion Chase as the most anticipated event of the 2020 Festival.
However, the titleholder's potential vulnerabilities were also again on show in his stuttering jumping at two of the last three fences, causing him to lose his pitch and requiring him to come roaring back with his signature power-finish from the last. The key question is whether better rivals – probably the scariest pincer-movement he's yet faced in his career over this trip – will permit him the luxury of time to escape his self-created chains.
But, before such projections, some plaudits are due. Back in early January, Nicky Henderson said that his team at Seven Barrows would "throw everything at him to get him right" following successive weeks of negative feedback on Altior's wellbeing. Finally, the trainer has found a way to make all the pieces fit.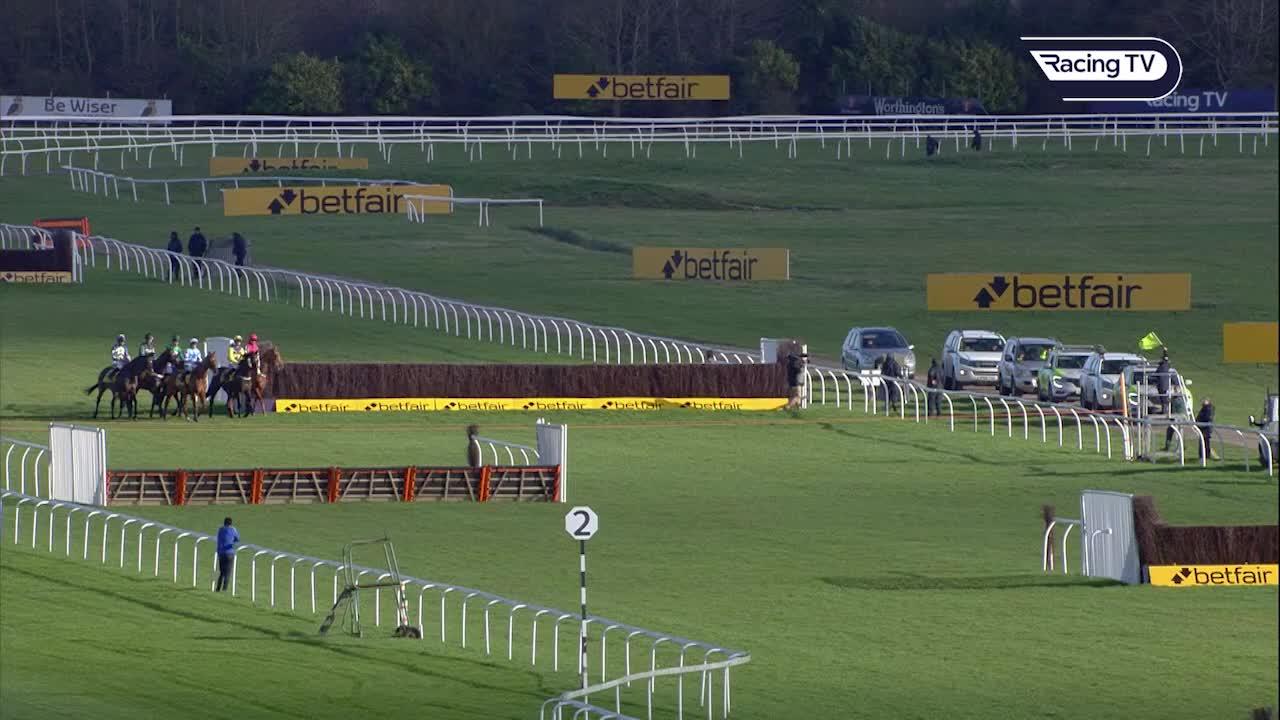 Altior wins again at Newbury - what did you make of this success?
November's clash with Cyrname – who was today scratched from the Queen Mum – has come universally to be accepted as a miscalculation that took more out of Altior than expected, forcing a campaign rethink. This was then exacerbated by a niggling setback – much as he endured in the run-up to Cheltenham last year – that frustrated prompter attempts to recover his equilibrium.
Many reflexively blame his defeat on the distance attempted but deeper analysis doesn't bear that out. He wasn't beaten for want of stamina at Ascot but by dint of encountering a top-class course specialist first time out at a track which does not showcase his own jumping to best effect – and, more likely than not, he had to run to a high level only to get beaten two-and-a-quarter lengths.
The confused reaction from the yard had been the complicating factor in understanding what subsequently to expect from Altior but finally, in the days preceding his return in the Game Spirit, the signals became clearer and more positive. Many questions had been asked about the horse in his absence – including in this column – and, according to Henderson last Saturday, "he's answered them all".
Well, not quite, but we've finally separated the signal from the noise. At Newbury, Altior looked as good as at the back end of last season when he beat Sceau Royal by quarter of a length further at Cheltenham – and a little better than when he beat him by the lesser margin of two-and-a-half lengths at Sandown the following month.
Setbacks notwithstanding, we can probably now count on him being at least that good in the Queen Mum – something the ante-post market had mostly assumed all along.
"There's lots of improvement to come," Henderson also said, at Newbury. Which is what you'd expect of a horse making his belated return following setbacks and a devitalising seasonal debut. His observation that Altior would have needed "a bit of a confidence-booster after Ascot" was also readily understandable. "He puts a lot into these races and that takes a fair bit out," he added.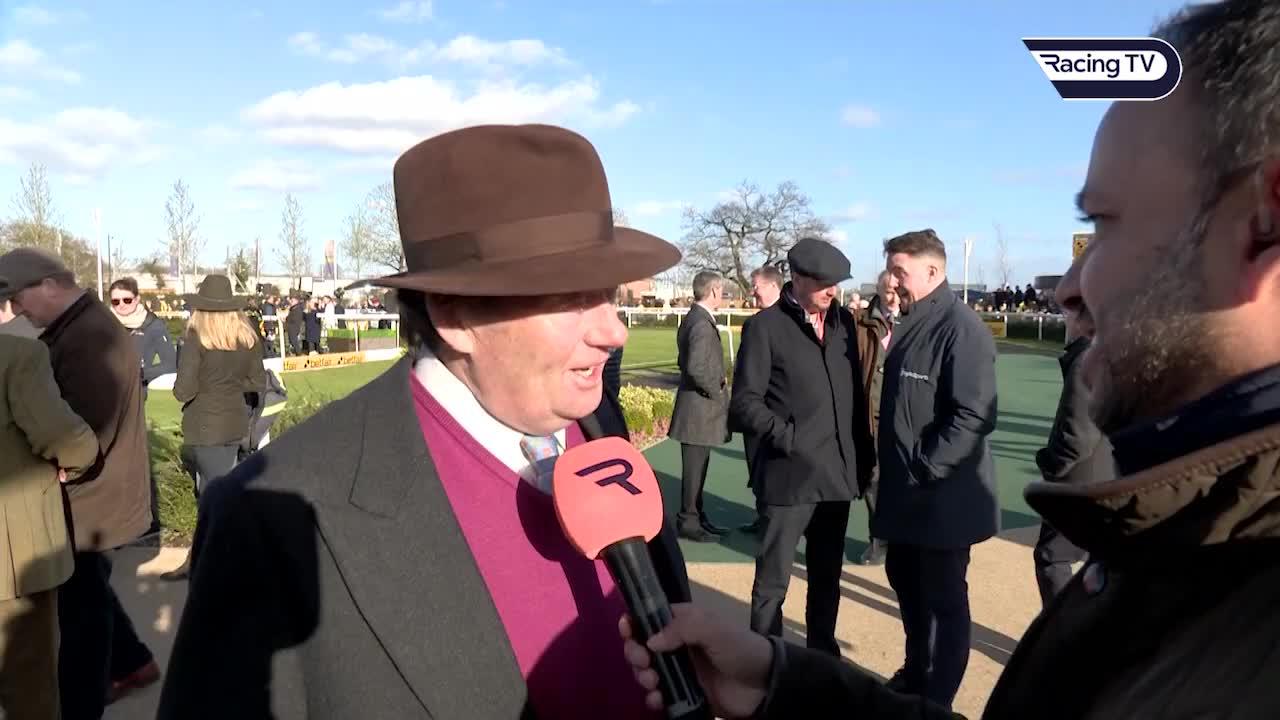 Nicky Henderson weighs up Altior's latest victory on Racing TV
But Henderson has also grasped the difference between the landscape at Cheltenham in the two years that Altior has dominated the Champion Chase and the challenge he faces next month.
"It'll be tougher than any one of the last two," he acknowledged. "And probably as good a one [renewal] as we've probably seen for a long time. If you go back to Sprinter [Sacre] before him... they were very dominant at the time because they were genuinely the clear best by some way. This isn't going to be the case this time because there are some very seriously good horses there."
Sure, Altior has faced down Min three times at the Festival and that horse, on his best figures, was – contrary to his reputation, which many seem happy to trash – a more substantial opponent than either Defi Du Seuil or Chacun Pour Soi can yet claim to be. "Currently" being the operative word, obviously, as they are only second-season chasers.
Altior also beat the consistently high class Un De Sceaux in the 2018 Tingle Creek, by then was arguably a shade past his peak at two miles, albeit still a worthy rival.
Whatever, the point is that this time he's got to face two rivals of at least that calibre during a phase in his career in which he no longer appears as invulnerable as when beating Min by seven lengths two years ago.
You can interestingly argue this is a function of pace. That stellar performance was the product of the much-missed Special Tiara sprinting off determinedly fast and Douvan – who, it has sadly but predictably emerged, misses this year's Festival – snatching the baton at the seventh, only to fall three fences later.
In such circumstances, Altior flourished – albeit still with trademark flat spot. Last year, the race was constructed as a trap. Gavin Sheehan attempted grand larceny from the outset by sparking Saint Calvados into an instant lead while the rest of Altior's rivals held back to see what Nico de Boinville would do. He had little choice, of course. He couldn't hang with them, ignoring the leader and relying on outsprinting his rivals – partnering a strong stayer at two miles, he had to force the issue to some extent, sitting far closer to the pace than in 2018.
Stealthier ridden rivals then attempted to pounce just as they fancied Altior was floundering at the last but, unfortunately for them, Cheltenham's run-in is long and steep – and the champion was really much, much better than them. Better than the winning margin would attest.
So, what happens this year? Ornua is no longer available to play the role of Special Tiara, having been taken out of this race today even though stable companion A Plus Tard remains on the list. That horse has been committed to the Ryanair, leaving recent Leopardstown handicap runner-up Paloma Blue as Henry de Bromhead's only feasible contender as he's also withdrawn the seemingly downgrading Ordinary World.
To whom does that cede the role of front-runner? Replicating those new tactics employed when an underwhelming winner of the Desert Orchid Chase, Bun Doran abortively led the dance last Saturday until over-pitching at the water only three jumps into the contest. He probably isn't good enough for a more sustained version of that performance at Cheltenham.
When he exited stage right at Newbury, Dynamite Dollars took over, initially accompanied by the veteran Simply Ned (also scratched from this race today) and then outright from the fifth. As a novice last season, at least initially, trainer Paul Nicholls preferred him to take a lead rather than force the pace but needs must when you're left in the lead and need a good workout after 378 days on the sidelines. This was an encouraging return but he's not yet certain to run here rather than in the Ryanair or to play patsy up front if he does.
So perhaps it will be Un De Sceaux who carves out the running, the vibes being that he'll run here for the first time since he finished second to Sprinter Sacre in 2016 and after three sorties to the Ryanair, yielding victory in 2017 but with diminishing effectiveness since. Ideally these days, he'd prefer to take an early strong lead and then press on from around four out but the absence of Ornua means he'd need to make it a thorough test of stamina all by himself.
That scenario helps Altior but, judging by the Dublin and Tingle Creek Chases, doesn't hurt either Chacun Pour Soi or Defi Du Seuil. A crawl would inconvenience Altior but not Defi Du Seuil, according to the latter's Shloer and Clarence House efforts. Thus Willie Mullins, who fields one of the big three, probably holds the tactical key to the race. Fascinating stuff.
But I'm still satisfied that Chacun Pour Soi's defeat of Min earlier this month is the best two-mile form of this season – and better form than the 2019 Champion Chase.
MAGNERS CHELTENHAM GOLD CUP
It's great to see a Gold Cup veteran in the winner's enclosure – especially when a glance two doors down suggests what else he might be doing. Native River and Might Bite, who finished first and third in last Saturday's Denman Chase, have been frequently locked together since their draining duel for Cheltenham's premier prize in 2018. This time may well have been the last.
Native River set off in front, replete with his usual sheepskin noseband and blinkers he's worn this season but steered by a new pilot in Jonjo O'Neill Jnr while usual partner Richard Johnson is sidelined with a broken arm. He needed no urging and faced no opposition for the role of front runner.
Although his jumping wasn't always fluent and he held his tail high in the early stages, he never looked likely to lose control – even when he jumped out to his left at the last and Secret Investor mustered a purposeful challenge on the run-in. Having enjoyed an uncontested lead, Native River was always going to stay on strongly.
Racing TV's post-race interview with Rishi Persad (see below) suggests it would have been a brief appointment with Freud for trainer Colin Tizzard. He'd have been prescribed the Grand National and politely ushered out, the psychoanalyst aware that his next appointment, Might Bite, would need all the extra time on the couch he could get.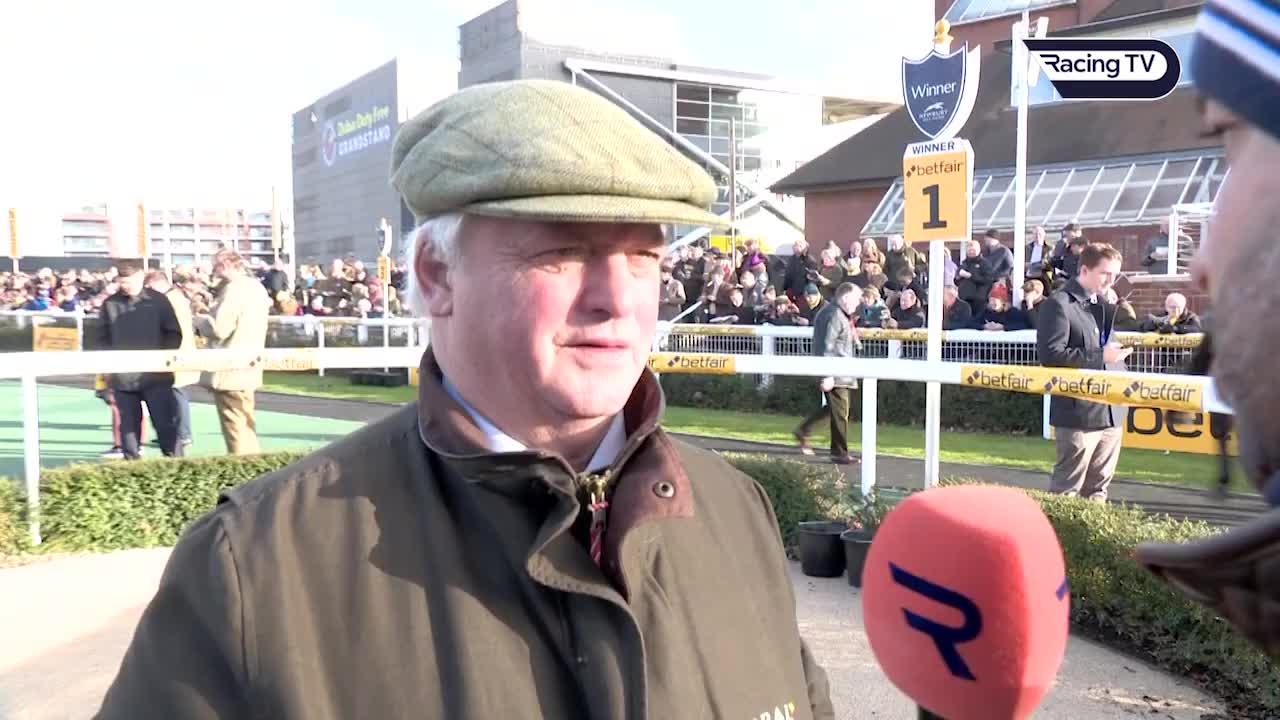 "I mustn't talk about the National" - Colin Tizzard and Rishi Persad chat at Newbury
Unfortunately for Tizzard, although he couldn't help but mention Aintree when he was meant to be talking about the Gold Cup, Native River's owners are decidedly less keen on the project. That's a shame because the horse boasts all the necessary attributes but the heightened element of chance in such a big field understandably puts some owners off. He's their horse, Charlie Brown.
As for the Gold Cup, this latest success – the 13th of Native River's high-achieving career as a top-class staying chaser – signifies little, in my opinion. It was the least he could do, at a course that suits and against (now) inferior opposition.
A light campaign probably helps him – he was third to Sizing John at Cheltenham in 2017 after a series of tough engagements, won it in 2018 via this race only, and kept on dourly for fourth last year despite never quite firing, just as he hadn't in the preceding Betfair Chase and King George.
He'll surely get the chance once again to sit in the Gold Cup vanguard, accompanied by a pressing Monalee and with Bristol De Mai not too far away.
In the past, I'd have banked on Native River's metronomic jumping to force a chance-ending error from Monalee, at least, but I'm less certain these days that he possesses the same invariable spring. In short, I anticipate an admirable and courageous but ultimately unequal battle with younger, fresher horses.
Of course, 2018 runner-up Might Bite wasn't entered in the Gold Cup and Saturday's third was the first rateable form he's delivered – and first completion – since breaking a blood vessel and being all but pulled up in the 2018 King George. I had anticipated Point-to-Points being his next stop but, understandably, trainer Nicky Henderson fancies a shot at the Cross-Country Chase.
The flaw in that plan might be the 32 occasions on which Might Bite would have to leave the ground at Cheltenham – not to mention a Gold Cup-standard opponent in Tiger Roll – because it looked like the fences were causing him the greatest melancholy at Newbury.
He frequently jumped them big and slow, landing awkwardly or on all fours, until running down and jumping increasingly out to his left in the straight, as if something was hurting him – or had hurt or scared him in the past and he was recalling it. When Nico de Boinville asked him for some effort, not surprisingly there was nothing there. I hope a change of scene makes him happy.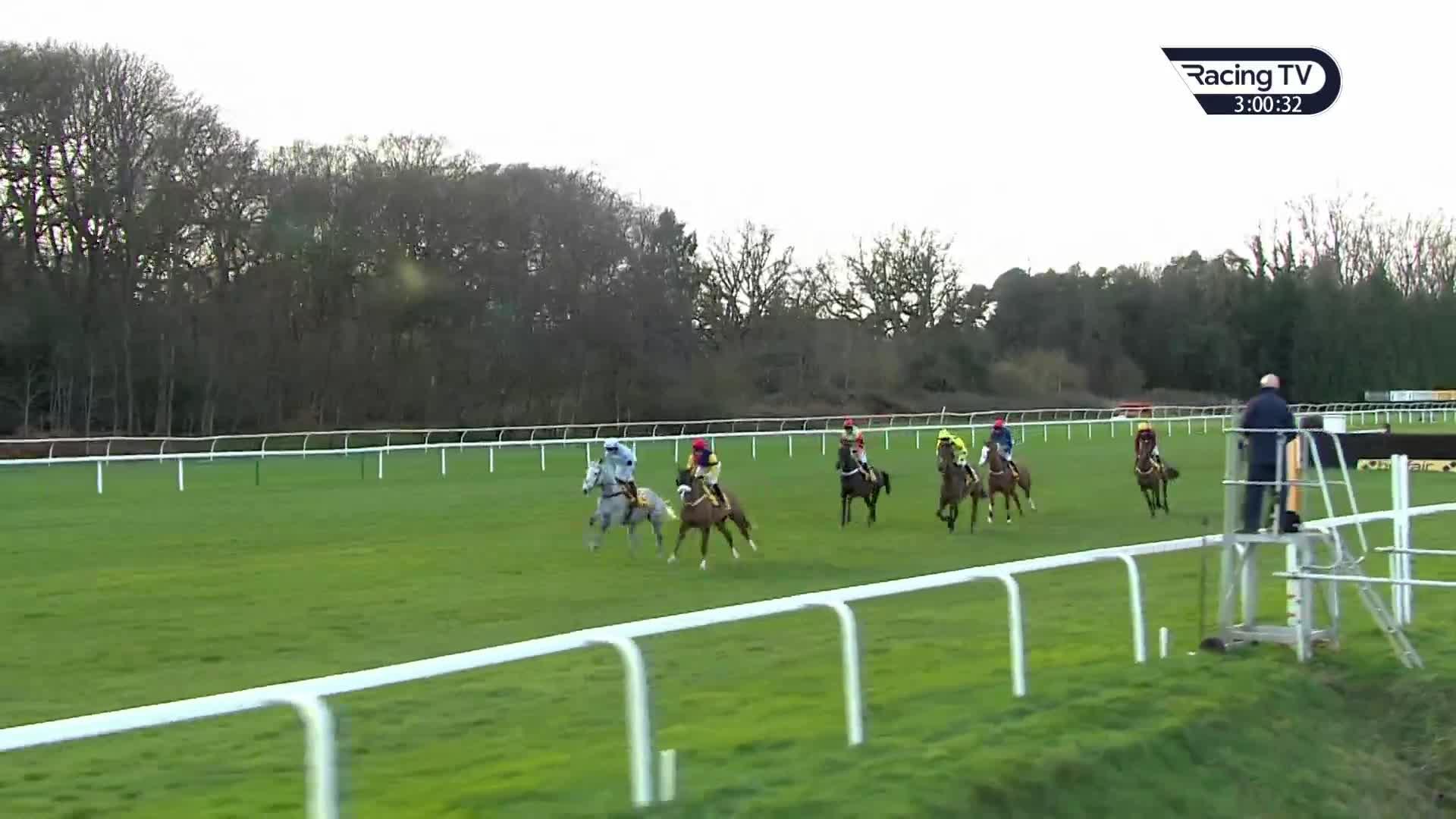 Might Bite fails to sparkle again as Native River gallops away to win
Finally, it would seem I need not fear the wrath of Davy Russell in questioning Presenting Percy's finishing effort the last twice he has raced. Even prior to the Irish Gold Cup, it emerges – thanks to Tony Keenan drawing my attention to it – that Russell held the same concern.
"I thought from the back of the last to the line at Christmas time that he'd just stay on a bit better than he did," he observed. What happened earlier this month is unlikely to have changed his mind.
There were no surprises when the Gold Cup forfeits were published earlier today but notable withdrawals included Cotswold Chase pair, Top Ville Ben and De Rasher Counter (thinking better of taking on Santini and Bristol De Mai again), the mare La Bague Au Roi (also taken out of the Ryanair), Bellshill and Balko Des Flos.
RYANAIR CHASE
Sporting first-time cheekpieces did nothing for Kalashnikov at Newbury last Saturday, plus he was hampered by Bun Doran's fall at the third and threw in a couple of errors of his own in the back straight. Most disconcertingly, he broke a blood vessel for the second time running and will at the very least miss Cheltenham, having been pulled out of the Queen Mum and Ryanair today.
That's such a shame for a horse who was also sucker-punched by Oldgrangewood rather than gaining just reward for bettering Glen Forsa in a classy tussle back there in November. The 2018 Supreme runner-up was also all but brought down when manifestly in the groove in last year's Arkle. I'm starting to fear 'tis because he be on a blighted star.
Happily, trainer Amy Murphy is more positive – pending the outcome at Newmarket's Equine Hospital of his "full MOT, just to check there's nothing underlying that's causing him to do it" [break blood vessels].
"In himself, he's absolutely fine," she said. "But obviously he's just going to need a bit of time off now. He's bled twice in a short space of time, and realistically Cheltenham is going to be off the cards. If he came good and he was 110 per cent pre-Aintree, then we might look at it. Otherwise, equally, he doesn't have to run again and we can bring him back next season.
"I suppose by the end of next week we'll either have found something or found nothing - and it'll just be a case of time's a great healer. I don't want to write off Aintree, then suddenly we find something next week, we get it fixed - or it's something simple, like his wind. So, I don't want to write off the whole season, then be in a different place in six weeks' time."
Paul Nicholls has said he's still considering the Ryanair for Game Spirit third Dynamite Dollars, who's entitled to come on a great deal for his first start in 378 days, but that horse has shown far greater aptitude for the minimum trip to date.
This Saturday's Grade One Ascot will surely stop the dance over whether his stable companion Cyrname will contest the Ryanair. (He's already been taken out of the Queen Mum.) The sky is up, the pope's a Catholic and Nicholls will roll the dice despite well-founded doubts about whether the highest-rated horse in training will be anywhere near as effective racing left-handed.
If he beats Riders Onthe Storm – which seems likely, King George recovery permitting, at the racecourse that's played host to his three career-standout performances – then supporters of that horse should not despair. Not only is he likely to face a shrunken opponent at Cheltenham but history says Albertas Run sustained defeat here prior to triumphing in the 2010 Ryanair.
By far the most significant act on this day of decisions took place in this race when Defi Du Seuil was scratched, crushing any ironic hope Nicky Henderson said he retained of persuading owner JP McManus to run here rather than in the Champion Chase. Henderson himself has withdrawn Top Notch (and also from the Stayers' Hurdle), perhaps signifying an issue there?
Willie Mullins has also been busy with his red pen: Footpad is out of this and the Queen Mum, while Yorkhill will also be left at home to mutter darkly to himself. The Colin Tizzard-trained Fox Norton – the 2017 Champion Chase runner-up, doubly entered like Footpad and who hasn't set foot on a racecourse since this time last year – has also been quietly removed.
PADDY POWER STAYERS' HURDLE
Earlier this week, we were left reeling from the revelation that If The Cap Fits will duck the Paddy Power Stayers' Hurdle in favour of a repeat bid in the Grade One Liverpool Hurdle at Aintree in April. Predictable news aside following that horse's ready defeat behind Paisley Park in last month's Cleeve, trainer Harry Fry made the announcement very properly and in a timely fashion.
"If The Cap Fits is going to be scratched from the Stayers' Hurdle in order to focus on Aintree," he told the Racing Post. "He'll go back for the race he won last season and, if that went well, he could go to Punchestown too. He just wasn't good enough on the day against Paisley Park and we'd rather do this than go back to Cheltenham, simply making up the numbers."
He was one of 11 forfeits in this race today, the remainder being Bright Forecast, Footpad, Goodbye Dancer, Klassical Dream (obviously), Minella Indo (ditto), Messire Des Obeaux (a briefly held dream), Not Many Left, Sams Profile (perhaps most notably), Top Notch and the mare Papagana.
UNIBET CHAMPION HURDLE
With two high-profile withdrawals from this race during the past week, the remaining entries could be forgiven for casting wary glances over their shoulders. When the known standard is so apparently low, why wouldn't something emerge from left-field? Particularly via a trainer who recently found himself doubly depleted...
Thus, Willie Mullins announced in the Racing Post last Friday that both Klassical Dream and Saldier miss the Unibet Champion Hurdle, removing two of the top five horses from the ante-post market. The leg infection that kept the former from the Irish Champion Hurdle has "turned out to be more serious", meaning he's out for the season, and the latter has failed to progress since his post-Morgiana setback, but might yet make Punchestown.
In that context, owner Rich Ricci's requested musings on whether Benie Des Dieux should be supplemented for the Champion Hurdle perhaps gain a context greater than merely Sharjah's Irish Champion Hurdle flop and the post-race euphoria of Faugheen's victory in the Flogas Chase.
However, as Ruby Walsh pointed out in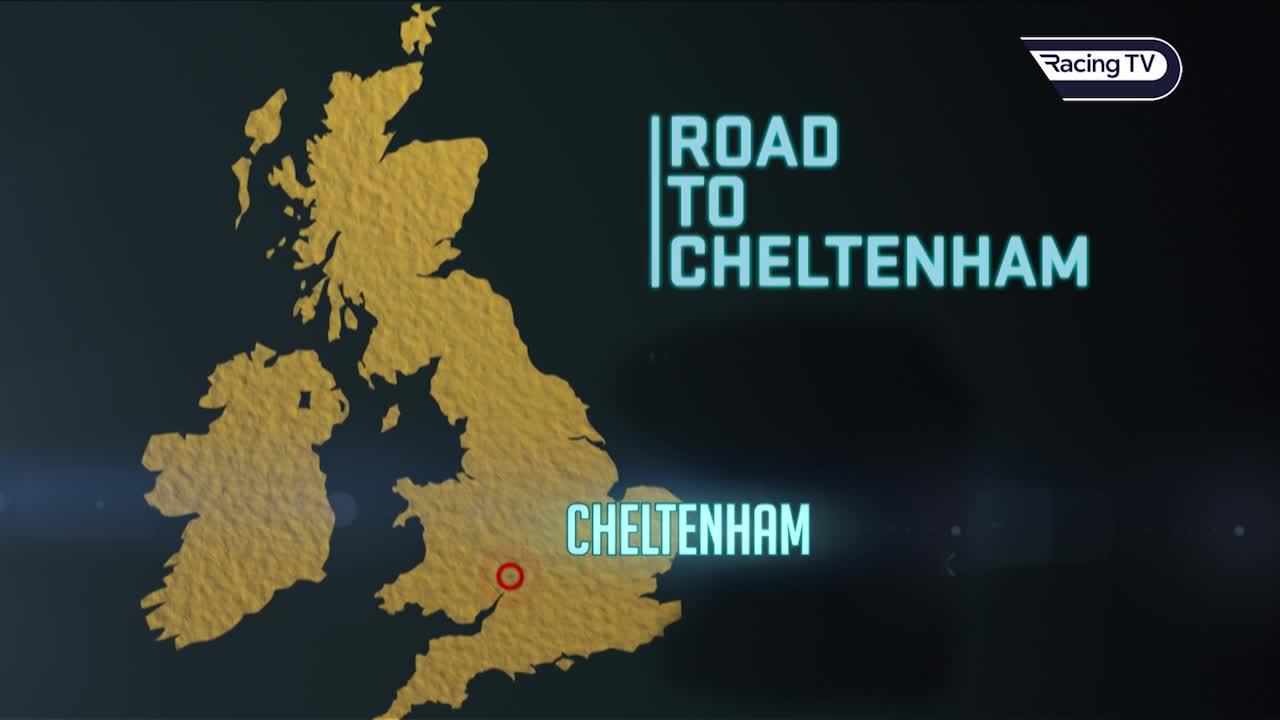 , the mare has never raced at two miles over hurdles, so comparing her raw ability to that of Annie Power – as Mullins did – is one thing and actually winning a Champion Hurdle is another. Benie's career-best performance just took place over three miles. Nonetheless, in a quiet year, you can understand why connections might be tempted.
Instead, the high priest of Closutton has turned for inspiration in a different direction. Why bangeth your head against three likely superiors in the Betway Queen Mother Champion Chase, my child, when you can run Cilaos Emery over hurdles? After his first-fence fall in the Dublin Chase, entereth him in Sunday's Red Mills Hurdle and see what comes to pass.
And Mullins did. And he saw it was good. Behold only Darasso to beat? He's no Beech Road, he thought. Indeed, he may have said it out loud over breakfast. As a result, the horse is already 10/1 NRNB for the Champion Hurdle with Ladbrokes Coral and 16/1 on the usual ante-post, still-needing-to-be-supplemented terms with William Hill.
Cilaos Emery's career has been patchy, presumably littered with problems, but he raced fairly regularly as a novice hurdler culminating in a length defeat of Supreme runner-up Melon – another potential supplementary candidate from the yard? – at Punchestown. They'd both previously finished behind the mercurial Labaik at Cheltenham, Cilaos Emery donning a first-time hood and making the running.
As a second-season hurdler in December 2017, Cilaos Emery was unsurprisingly not as good as an on-song Apple's Jade – who's currently best-in on figures in the remaining Champion Hurdle line-up (they wouldn't, would they?) – nor even Mick Jazz, who would go on to finish third in that season's Cheltenham contest. He's since appeared to be a better chaser, albeit on scant evidence. Game on.
Of course, news of Honeysuckle's non-participation has been greatly exaggerated. The Racing Post headline 'Honeysuckle heading for Mares' Hurdle as connections cool on Champion tilt' rather over-egged the more tepid comments of Kenny Alexander's racing manager, Peter Molony.
"Nothing is set in stone but we're still leaning towards the Mares' Hurdle with Honeysuckle," Molony said. "The main reason is that two-and-a-half miles is her optimum trip."
Then he seemed to prevaricate: "Obviously there's a big temptation to go for the Champion Hurdle with Honeysuckle. It looks an open year and, of course, you have to take into account the frightening spectre of Benie Des Dieux in the Mares' Hurdle," he admitted. "If Honeysuckle and Benie Des Dieux do meet in the Mares', it could well be the race of the whole week."
Altior? Never heard of him.
Of course, it's worth paying close attention to the words of Alexander himself, who revealed in the Irish Field last weekend that jockey Rachael Blackmore had indicated after Leopardstown that the mare "might prefer a further trip".
"But they go such a gallop in a Champion Hurdle and there is a hill," Alexander countered. "This time last week, I was saying if she won it was 80:20 she would go to a Champion Hurdle. Now I would say probably 50:50... There is a long way to go. But I will probably make my mind up closer to the time."
Clearly not yet an open-and-shut case.
In such circumstances, you can understand why the novice Envoi Allen stood his ground at today's Champion Hurdle forfeit stage – not to mention stablemate and fellow novice, Abacadabras – even if the former is likely to be too raw and too much of a nascent chaser to be considered Champion Hurdle material en route.
In fact, the exit of Klassical Dream and Saldier might prompt a rethink for all sorts of people. Olly Murphy, for instance, who had spoken of Fontwell's Grade Two National Spirit Hurdle at the end of this month as Thomas Darby's target. Yet that horse – second to Klassical Dream in last year's Supreme – has shortened across the board for the Champion Hurdle in recent days.
Not only does Gigginstown have Apple's Jade, Abacadabras and Petit Mouchoir still standing in this contest but Felix Desjy (second to Klassical Dream at Punchestown when last sighted and fifth to him at Cheltenham), Mengli Khan (placed at the last two Festivals) and the sainted Samcro (winner of the 2018 Ballymore and still in the Stayers' Hurdle) also remain in the line-up.
Nicky Henderson's quintet – Call Me Lord, the favourite Epatante, Fusil Raffles, Pentland Hills and Verdana Blue – are still present and correct, with Fusil Raffles set to take on the still-entered Quick Grabim and long-lost Alan King-trained Elgin in Saturday's Kingwell Hurdle. That horse, now an eight-year-old, finished fifth to Buveur D'Air in 2018 but hasn't raced over jumps for almost two years (or at all for nearly 600 days).
Aside from all these machinations, we should consider one item of actual form in the past week: Pic D'Orhy winning the Betfair Hurdle from a mark of 146.
Apart from almost tripping over the third last, this was an assured success – jumping well, at times snappily (including the last), and travelling strongly until asked to reel in the better-positioned runner-up Ciel De Neige who'd got first run. In a bunched finish, he was well on top.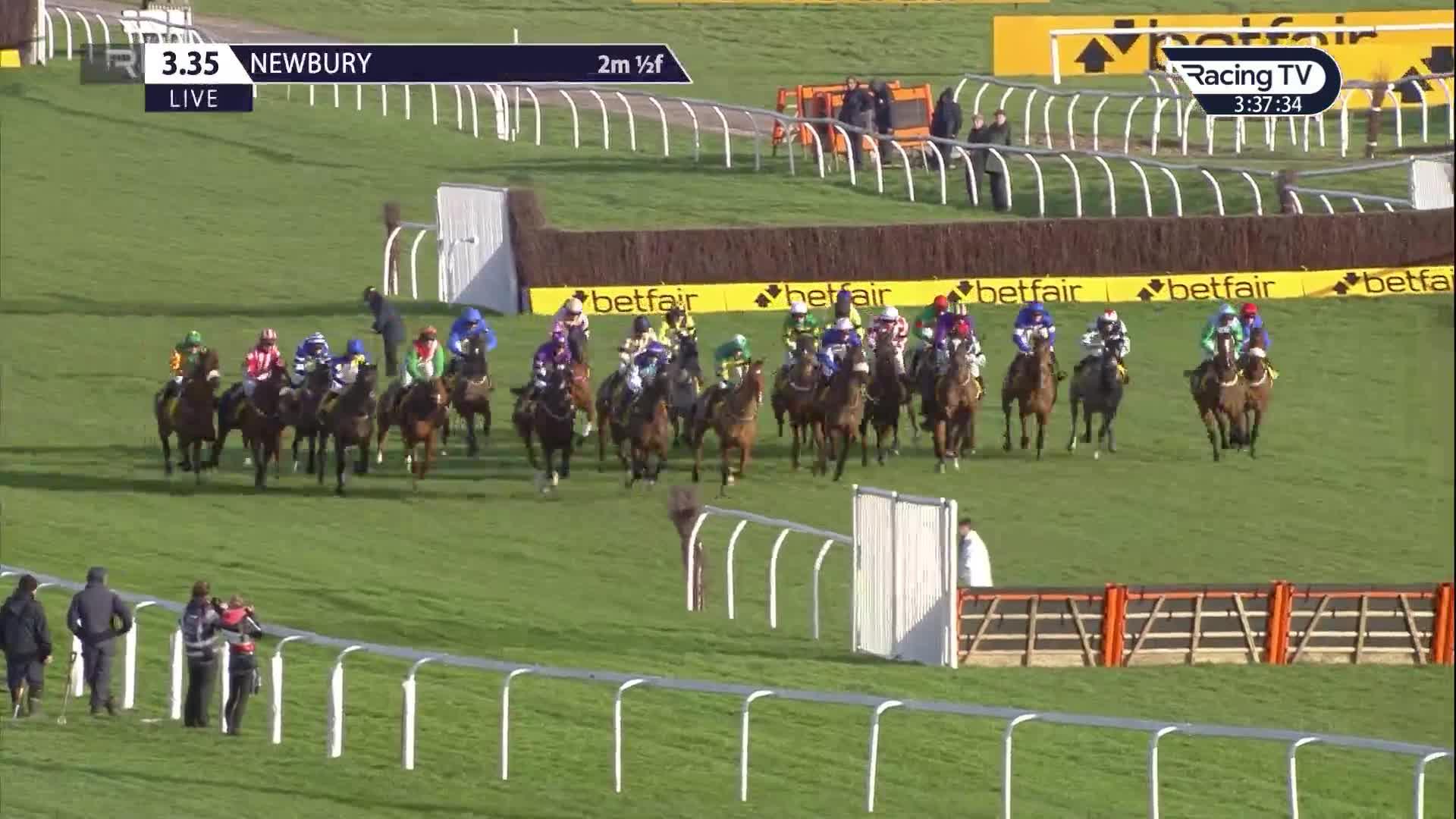 Watch the full replay to the 2020 Betfair Hurdle at Newbury
Afterwards, trainer Paul Nicholls was focussing on his future chasing career rather than any notions of supplementing him for Cheltenham but he did suggest the French recruit hadn't acclimatised to racing in Britain when bundled into the Triumph on his first start for the yard last season. He'd then fallen in a French Grade One prior to being comfortably held by Thomas Darby over two miles, three and a half furlongs, at Ascot on his first domestic start of the season.
"We really fancied Pic D'Orhy at Auteuil and he fell and had a few niggles after that," Nicholls said. "I was on the back foot and he went to Ascot last time and travelled really well, but walked up the straight a bit. I rang Johnny [De La Hey, his owner] that night and said if that was his first run of the season we'd be delighted. I don't think he gets two and a half miles at the moment.
"I always thought he was a smart horse, but he's needed time. We bought him to go chasing and he's a big horse who will be a serious chaser. He doesn't lack speed. A lot of those French horses come over and everyone says they want heavy ground because all they've ever done is run on it, but they get on decent ground and bingo – they enjoy it."
Jockey Harry Cobden would clearly be an expensive date, as he was keener to spend £22,500 of De La Hey's money on providing himself with a Champion Hurdle mount.
But, once the dust settled, Nicholls himself admitted to some regret for not entering him, the implication being the temptation to would have been harder to resist given that foresight.
"I will keep our options open," he said, plainly not dismissing the idea. "I could see him running tidy in the two-and-a-half-mile Grade One at Aintree, because that flat track would suit him well. There are not too many more options for him, and we could even go to France with him… Another option is the Scottish Champion Hurdle. The main thing is we are not going to hurry with him."
Not So Sleepy was stymied by the Betfair Hurdle's standing start: as the tape went up, he appeared taken aback and that moment of reticence saw him be swallowed up by those around him and shuffled to the rear. From there, Jonathan Burke had to ride a very different race from the buccaneering front-running victories that have got his partner noticed over hurdles this season.
'It's ridiculous' - Tom Stanley and David Yates examine the false start to the Betfair Hurdle
I wasn't there but I'm sure trainer Hughie Morrison took these unfortunate events phlegmatically. Certainly, there would be no reason to junk his Champion Hurdle ambitions on the basis of that shambles.
CLOSE BROTHERS DAVID NICHOLSON MARES' HURDLE
Indefatigable bounced back from getting stuck in the mud at Sandown with a dominant display in Warwick's Listed Mares' event last Saturday. Five years ago, Glens Melody won the same race prior to being the chief beneficiary of Annie Power's infamous final-flight fall at Cheltenham. This year's highly likeable winner would require a similar hand-of-god-like intervention to triumph.
Even trainer Paul Webber agrees. "I can't quite see how Indefatigable can beat Honeysuckle but we'll enter her in the Coral Cup as well and Punchestown could come into the reckoning too," he said. "She has good course form at Cheltenham and drier ground is key."
At least he's somehow confident of having got Benie Des Dieux's measure...
Twenty lengths behind Indefatigable in fifth, Cap Soleil had her first outing in the best part of a year. The 2018 Dawn Run second, also a distant seventh behind Roksana in this race last year, was backed to co-favourite with the winner but could only make limited and short-lived headway. She remains in this race, however.
Meanwhile, in the infantilised parlance we use these days to describe significant meteorological events, Storm Ciara put paid to Magic Of Light's intended prep run at Exeter the following day. The fixture has been rescheduled for this Sunday but last year's Grand National runner-up has not updated her diary accordingly. She does have an entry against Tiger Roll in the Boyne Hurdle at Navan however.
Finally, Cut The Mustard's success in the Listed Opera Hat Chase at Naas last Saturday paid a compliment to Elimay, her stablemate at Willie Mullins' yard who beat her by nine lengths over fences at Thurles last month. Whereas the former is not entered here, I had wondered whether this robust form-line might encourage connections of the latter to try to better last year's sixth.
However, Elimay's name appeared among nine withdrawals today, a clutch of whom are worth noting. For instance, the 2019 third Good Thyne Tara (who's also been chasing) has been scratched, as have potential French raider Presidente Line, the Alan King-trained The Glancing Queen (yet to race over hurdles, or indeed at all, this season) and Verdana Blue (remains in the Champion Hurdle). Apple's Jade remains in all three Grade One hurdles.
NOVICE CHASERS
As usual, Warwick's five quick-fire back-straight fences sorted the wheat from the chaff in the Kingmaker Novices' Chase. Torpillo entered them in front, inauspiciously with a sizeable blunder, and exited them in third, while an unhappily restrained Djingle and a slow-jumping Moonlighter were the first to surrender this territory. Precious Cargo soon also waved the white flag.
The prominently-positioned Rouge Vif took over from Torpillo at the ninth, shadowed by the favourite Nube Negra, and this pair pressed on until the latter cracked entering the straight. It was then merely a matter of Rouge Vif negotiating the final two fences safely, which he did readily. It's next stop Arkle for him.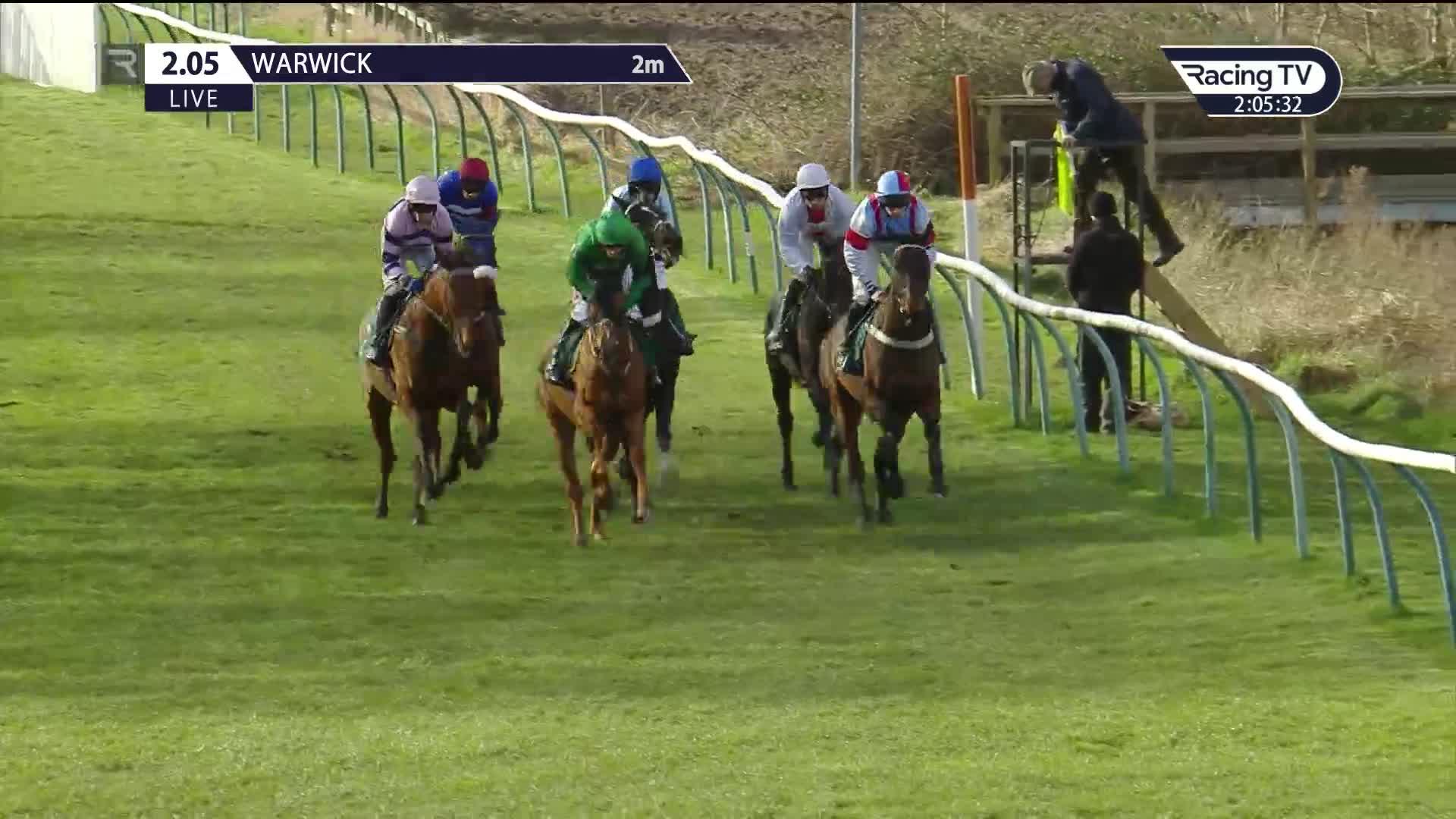 Rouge Vif highlights his credentials for the Arkle with this success
"Rouge Vif is a proper horse and I love him to bits," enthused trainer Harry Whittington to the Racing Post afterwards. "He's a great character and would run through a brick wall for you. I was really confident coming into this as the form of his Kempton run is so solid. He's an excellent jumper – such a natural – and he's so quick.
"The better the ground, the better he is and he was very good today. I always feel he gets a little underestimated and he's a massive price for the Arkle. We've always felt he's an Arkle horse and he's tough as nails. Andrew and Kate [Brooks, his owners] put so much into the game and deserve all the success they are having."
Whittington, who rides Rouge Vif himself each day, also won this Grade Two contest with Saint Calvados two years ago before that horse got lost in the game with Petit Mouchoir at the Festival, cutting each other's throats and handing the Arkle to Footpad. This horse is less one-dimensional.
Since finishing last of four behind the Henry de Bromhead-trained mare Put The Kettle On at Cheltenham in November, Rouge Vif has clearly been helped by an operation to correct his breathing. He also wore a first-time tongue-tie at Warwick, producing an effort that also improved on his rallying second to Global Citizen in a version of the Wayward Lad Chase that was utterly controlled by the front-running winner.
As with that horse, a glance over Rouge Vif's form makes you wonder whether flat tracks are more his bag than Cheltenham. However, this was an assured performance whose hallmark was fluent jumping against a rival in Nube Negra who's far from shabby in that department either. The runner-up was last seen chasing home Esprit Du Large at Sandown and is Aintree-bound, for the Red Rum handicap Chase.
With the pace likely to be strong in the Arkle, if Rouge Vif can reproduce this ability to sit just off it and jump soundly on an undulating track, then 20/1 NRNB very much underestimates him. He's a live player.
The Brooks also own Simply The Betts and Scilly Isles winner Itchy Feet, who may now require some separating, since the former – also based with Whittington – was reassessed to a mark of 149 following his Cheltenham success on Trials Day, thus rendering him ineligible for the Northern Trust Company Novices' Handicap Chase.
(That's the new name for the Close Brothers' Chase. Close Brothers now sponsor the Mares' Hurdle. Yes, it's easy for racing fans to keep up with which race is which – especially given they always stay in the same slot and the media is often asked to use only the sponsor's name. Why on earth do we protest so much? I'm sure you won't mind if I call you Martin, Ian, when I'm referring to you, Martin, by which I mean Ian? What do you mean that's not your name? It is now and you'll jolly well answer to it when we call you by it.)
Any-hoo: by dint of being 4lb higher than the upper limit for the Close Bro... I mean the Northern Trust and although he's also in the RSA Insurance Novices' Chase, Simply The Betts could end up in the Brown Advisory & Merriebelle Stable Plate or the Ultima in order to avoid the Olly Murphy-trained Itchy Feet in the Marsh (formerly JLT) Novices' Chase. (And breathe.)
It had looked as though Reserve Tank – whose absence since his woeful performance behind Danny Whizzbang at Newbury at the end of November tacitly confirms that a problem emerged – might be denied a Marsh warm-up when Exeter was abandoned last week but he's been entered for the rescheduled fixture on Sunday.
Saturday's Reynoldstown Chase at Ascot is traditionally the last (non-injury- or race-hopping-related) opportunity to shake up the RSA market. Danny Whizzbang himself potentially faces Pym, Copperhead, Two For Gold and recent wide-margin Haydock winner Sam Brown. But no Champ.
Instead, Pym's stablemate – the RSA favourite, last seen falling two out in Cheltenham's Dipper Novices' Chase last month – heads straight to Cheltenham after various alternative engagements this week at Wetherby and Kelso got blown away. Fear not: trainer Nicky Henderson has got a plan so cunning you could put a tail on it and call it a weasel.
"I have a plan but it won't involve a race," he said, mysteriously. "He won't run again before Cheltenham, but I've sorted out what we are going to do. He's going to have to go somewhere and do various things. If he hadn't fallen last time I wouldn't have been thinking about another race in any case. He doesn't need a run."
Finally, I must mention Annie Mc, who won a three-runner mares' novices' chase at Bangor last Friday, eased down, by five-and-a-half lengths. That makes the flagbearer of the Coral Champions Club unbeaten in three chase starts and could even book her a place in the Marsh, even if the EBF/TBA Mares' Novices' Handicap Chase Finale at Cheltenham in April would appear the ideal target.
JUVENILE HURDLERS
Aramax is steadily improving over hurdles and built on last month's third to Spring Juvenile runner-up Wolf Prince with an assured victory at Naas last Saturday. This race was a key stepping-stone to the Boodles Fred Winter last year when the winner and second, Band Of Outlaws and Coko Beach, preceded their Festival exploits by finishing first and third here.
This year's edition began at a crawl and appeared to continue in stop-start fashion. Front-running favourite Gin On Lime lost his position three out, prior to rallying late, and the winner's stablemate Recent Revelations had surely already been mastered when making a compounding error at the last. Aramax, meanwhile, jumped well and travelled strongly under a confident Mark Walsh.
Trainer Gordon Elliott, who fielded Coko Beach here 12 months earlier, was conspicuously backhanded in his post-race compliments, noting: "Aramax is going the right way. We'll find a winner's race and he's not the worst horse in the world. That was a weak enough race though."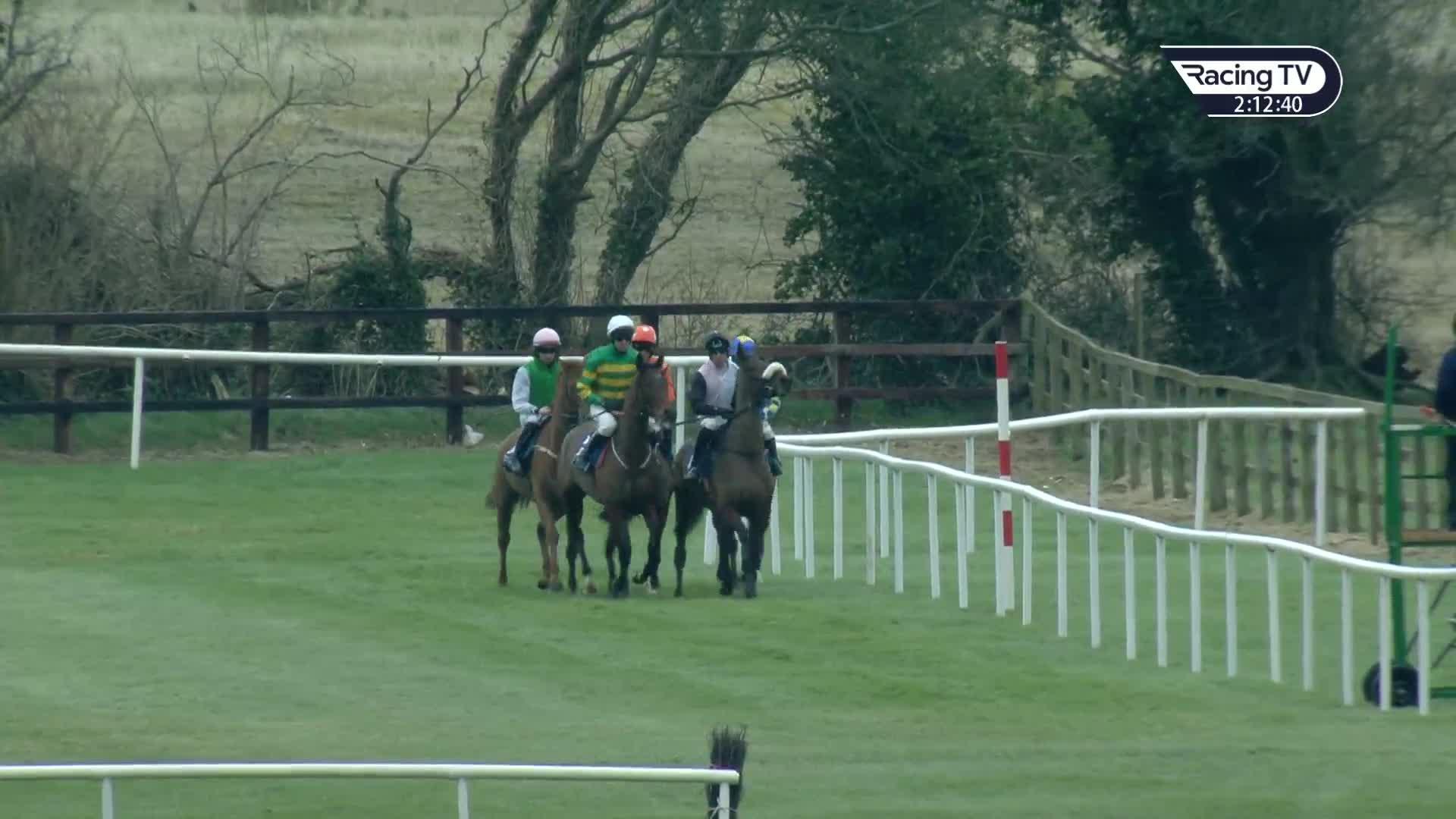 Gordon Elliott insisted he wasn't impressed with Aramax. But somebody clearly was...
He will clearly be flummoxed to learn that Aramax now trades at a best-priced 9-1 favourite for the Festival's juvenile handicap hurdle. Baffling! Raised 7lb by the Irish handicapper for this success, he will also definitely now make the cut for the Fred Winter.
Of course, it's interesting that his Triumph-entered stable companion was sent off at a shorter price at Naas but you'd prefer the winner's pedigree for the task of Cheltenham to the mostly speedier profile of Recent Revelations.
At Doncaster last Thursday, Zoffee finally got off the mark – by 11 lengths, to make sure of it – after having chased home an Alan King-trained duo, Lord Lamington at Market Rasen and Blacko at Taunton. A decent stayer at up to 12 furlongs on the Flat for Tom Dascombe, for whom he was rated 85, Zoffee has improved with each start over hurdles for Philip Hobbs and a revised mark of 134 also assures him a run at Cheltenham.
At Newbury last Saturday, Tremwedge enjoyed his first start for King after having last been seen chasing home the (now) McManus-owned pair, Cerberus and A Wave Of The Sea, at Fairyhouse 69 days earlier when trained by Ellmarie Holden.
This 11-and-a-half-length seventh behind elders, headed by Chantry House, was a lesser effort and his existing mark of 126 would not have been high enough to qualify for the Fred Winter in four of the past six renewals. However, it was not without promise for alternative targets.
NOVICE HURDLERS:
Shishkin saw Asterion Forlonge's comfortable second-time-out victory and – for my money – raised him with a ready success of his own in the Sidney Banks at Huntingdon last Thursday, meaning owner Joe Donnelly could be double-handed in the Festival's opening event.
The same reaction applied for a lot of other people's money, too, as he is now a best-priced 3-1 favourite.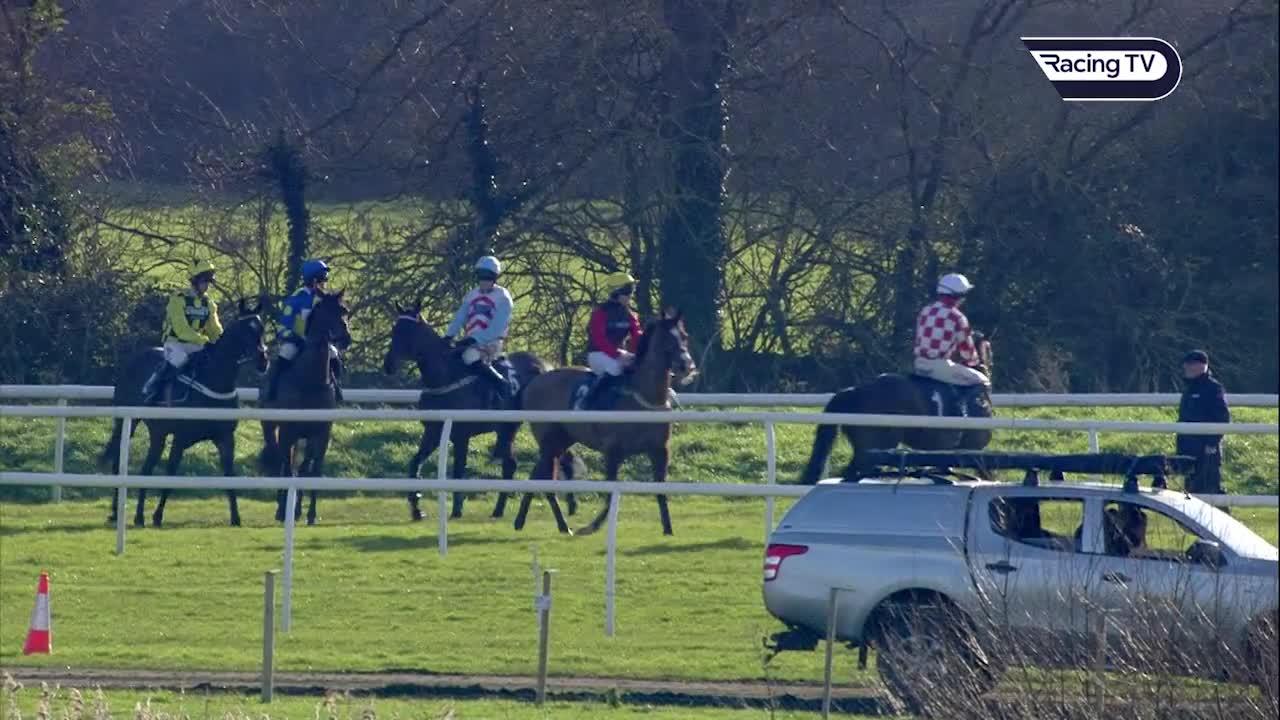 Watch how Shishkin scored at Huntingdon
The Nicky Henderson-trained winner travelled smoothly and jumped soundly, already having the measure of Hang In There when that horse failed to heed his own advice and tumbled to a tired fall two out.
But he was a Grade Two winner at Cheltenham in December (albeit probably flattered) and the ultimate runner-up Shan Blue is a solid and consistent 139-rated performer yet was dispensed with by 11 lengths.
That puts Shishkin in the same ball-park as Envoi Allen (gasp), the right-adjusting Asterion Forlonge, Abacadabras and Fiddlerontheroof. With at least three of that quartet set to line up here – the exception being Envoi Allen who's likely to head to the Ballymore (if not Champion Hurdle) – things are hotting up for a reassuringly substantial Supreme.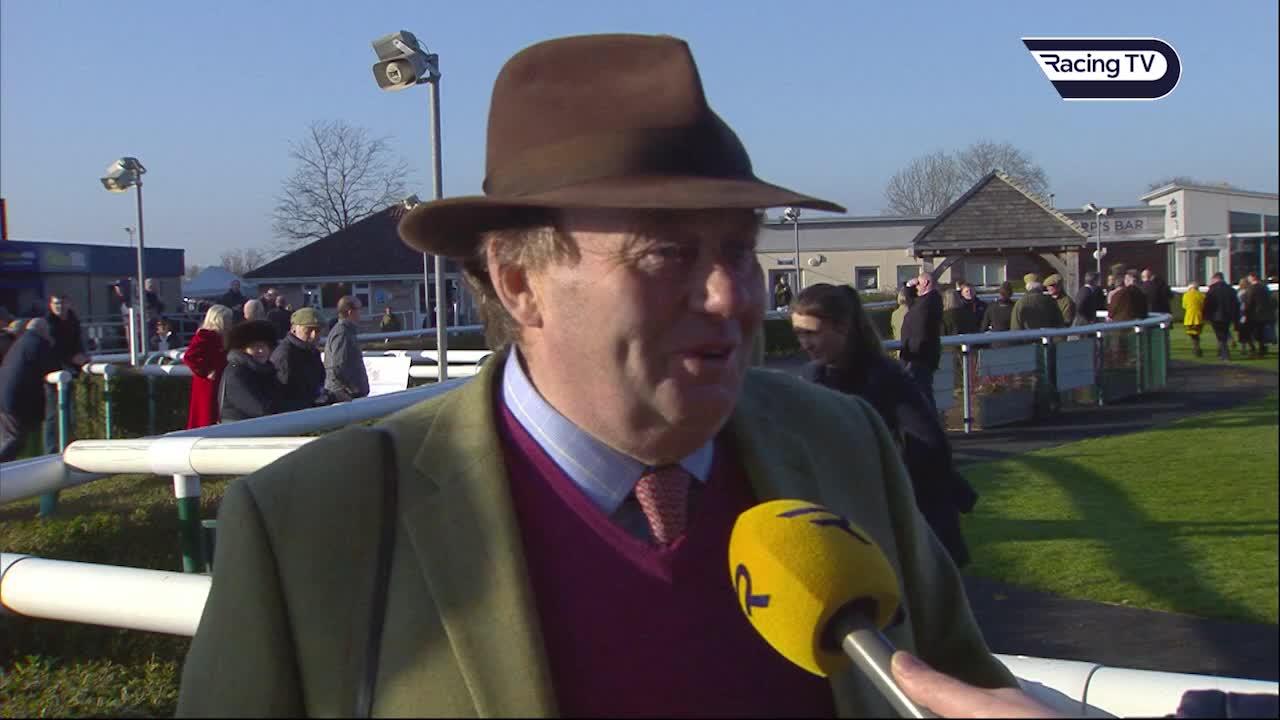 Nicky Henderson tells us more about Shishkin
"Shishkin has got a lot of gears," Henderson told the Racing Post. "He will run in the Supreme next. I don't think we were ever seriously going down the Ballymore road. He's got lots of speed and is a two-miler."
But the Seven Barrows trainer also rolled out a key player for the Festival's longer novices' event at Newbury last Saturday when Chantry House powered away from the well-positioned, consistent and highly experienced Manvers House to win the opening race by four-and-a-half lengths. After making a minor error three out, this JP McManus-owned hurdler jumped the last two obstacles particularly well and only needed shaking up to assert.
"Chantry House is a smart horse and was very green when he won at Cheltenham," Henderson said. "Barry [Geraghty, his rider] said you could go either way at Cheltenham. We know he stays, and he's got speed. You've got to stay in both races, so I think we'll have a look at them.
"I'd be surprised if he didn't want another half a mile, but Barry said he races very sweetly and is not aggressive in anyway, you just press the button and it works. You've got to be pleased with what he did. He's very straightforward and is a chaser in the making, only starting out in life. He's in the same mould as Shishkin and they've got futures whatever happens."
Chantry House's earlier Cheltenham form – where he did well to win – has also been franked, with runner-up Stolen Silver having both won since and recorded a very respectable eighth in last Saturday's Betfair Hurdle. Fourth-placed Pileon has also won twice since.
Chantry House scored in good style at Newbury on Betfair Super Saturday
McManus also has at least a couple of other Festival novices to consider: Ciel Du Neige, who gave Pic D'Orhy most to think about in the Betfair Hurdle despite still being a maiden (albeit one capable of finishing third in the 2019 Boodles Fred Winter on his debut for Willie Mullins) and Sporting John, who's set to line up at Exeter for the third time in succession in Sunday's rearranged fixture. You'd imagine the County could be a feasible shout for the former, but the latter has a chance to lay down his bid for the Ballymore.
Thebannerkingrebel, who failed to get involved when 17th in the Betfair Hurdle, has – like stable companion and Sidney Banks fourth Pacify – been removed from the Champion Hurdle by trainer Jamie Snowden.
Returning to Henderson, he also saddled Buzz – formerly a decent middle-distance handicapper for Hughie Morrison – to win at Doncaster last Thursday but he strikes me more as an Aintree type.
It hasn't been all roses for the yard, however, as The Cashel Man got turned over at Bangor (only to gain the race in the stewards' room) and, sadly, the mare Marie's Rock has been ruled out of the Dawn Run after being diagnosed with a stress fracture.
Another who will miss Cheltenham is Ballymore hope King Roland, whom trainer Harry Fry has reported suffered a stress fracture to his pelvis when second to Harry Senior on Cheltenham's Trials Day and will now – like Marie's Rosk – miss the remainder of the season.
However, Fry is already looking forward to having the six-year-old back for a novice chasing campaign next season and still holds very high hopes for him.
Finally, it looks as though Aione – last Saturday's novice hurdle winner at Naas for Rich Ricci – might miss the Festival out of volition. Mullins thinks "he wants fences straight away" and was talking in terms of Punchestown rather than Cheltenham.
Lydia's selections:
Advised on 20/11/19: Altior at 14/1 with William Hill for the Ryanair [non-runner]
Advised on 17/12/19: Chacun Pour Soi at 4/1 with various firms for the Champion Chase
Advised on 17/12/19: Mister Fisher at 16/1 e/w with Bet365, William Hill or BetFred for the Marsh
Advised on 29/01/20: Santini at 13/2 for the Gold Cup with BetVictor and Unibet
Advised on 30/01/20: Fiddlerontheroof at 8/1 for the Supreme Novices' Hurdle with various firms
Advised on 30/01/20: Ramses De Teillee at 33/1 e/w for the Albert Bartlett with Bet365
Advised on 06/02/20: Aspire Tower at 8/1 for the JCB Triumph Hurdle with Unibet and Betway
Ruby's selections:
Advised on 28/11/19: Thyme Hill at 14/1 with various firms for the Albert Bartlett
Advised on 12/12/19: Carefully Selected at 20/1 with Skybet or BetVictor for the NH Chase
Advised on 30/01/20: Honeysuckle at 13/2 for the Champion Hurdle in a double with Benie Des Dieux at 4/5 with Unibet for the Mares' Hurdle