It has been healthy to see lots of discussion about data in racing over the past few days including on an excellent edition of Luck on Sunday and as someone who came to racing through a love of numbers, rather than through any 'horsey' background, it is an area close to my heart.
It should not be lost sight of that there have been considerable improvements down the years, largely as a result of the computer revolution.
The old days of sticking pencils in form books to keep pages open whilst index cards were filled out with horse's career histories have long gone.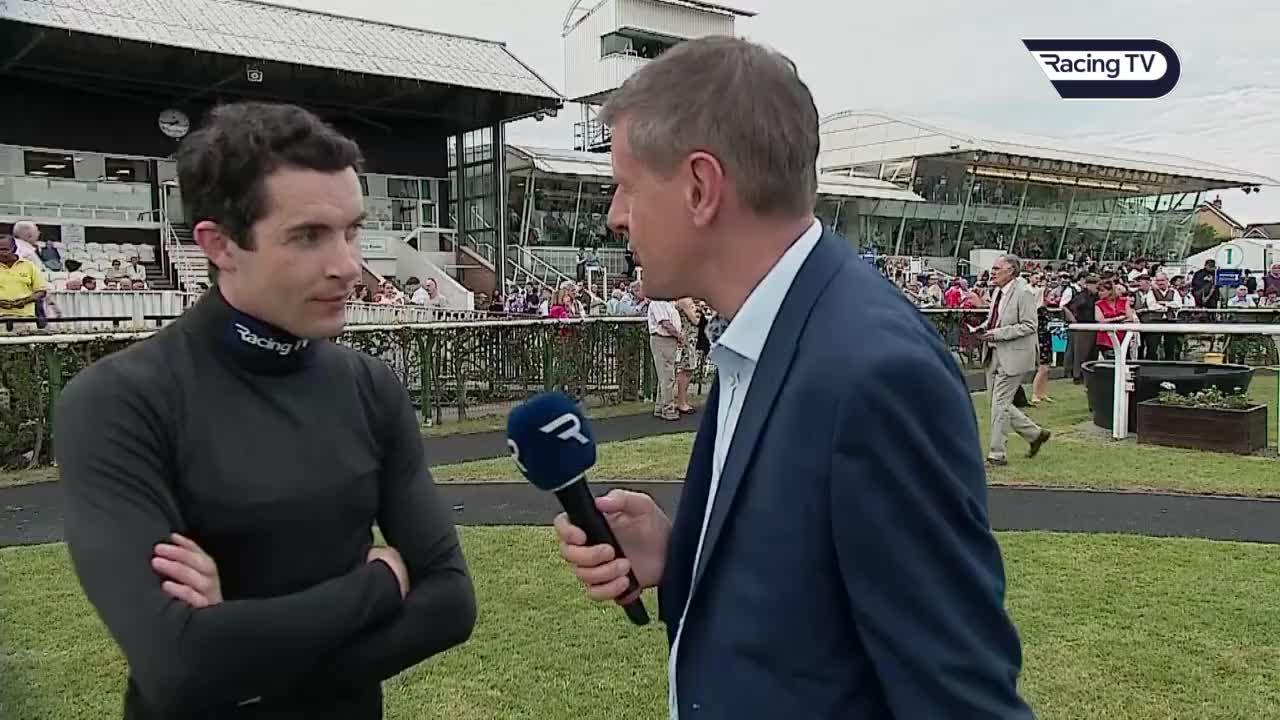 Aidan Coleman recently reached his 1000th winner but racing statistics are no so readily available as in other sports
In those days identifying a certain ground or distance preference for a horse could be a gold mine as the information was 'scarce' as in few would easily be aware of it.
Nowadays a click of a button and not only is a horse's whole career record available but so are his relatives, over all trips and all ground. Fantastic for analysis but certainly not the angle it was punting wise because of its reduction in scarcity.
However, the sport should not be complacent.
It is only in the past few months that something as basic as a mechanism to produce official times for National Hunt races has been put in place, and the recent flurry of jockeys and trainers reaching 1000 winners has largely only been recognised by those involved, or their sponsors, making it known that these were close to being realised rather than any promotion by the sport as they were approached.
Both examples show how little credence is currently placed on provision of timely and accurate data yet for the new generation it is very much a hook that can capture interest.
As Dad to boys aged 8 and 11 you can hardly fail to be aware of the prevalence of sporting games and apps that are effectively statistically driven.
My youngest shares my love and comfort with numbers and spends ages trying to increase his team's 'chem' (chemistry!) by selecting players who have certain factors in common which in this specific game increases their probability of winning.
Both are also cricket fans and are avidly following the Cricket World Cup through a Fantasy League game.
Through the app and sites like Cricinfo (others are available!) all their questions about even the Afghan number 7, in terms of runs, average, effectiveness against spin or seam and so on can be researched easily and hence give them the facts they need to make their choices and learn about different aspects of the game as a whole.
Those who follow American sports will be well aware about the plethora of statistical information which is not just the cornerstone of analysis but also the tactics employed by the coaches.
Analysts now abound in football and cricket and have become central to the tactical decision making. If the participants deem them worthy of central involvement then it follows that so should the fans value and have access to the same information.
Some issues like a table of a jockey's total number of winners are relatively easily rectified.
The information already exists within the BHA system and it is just a question of suitable time and priority being given to its implementation, while others such as the sectional timing debate are more complex and costly.
At a time when purse strings are being tightened such investments are the first to come under pressure because there is no obvious clear tangible benefit predominantly because of the misguided decision to base racings funding on bookmaker profits rather than turnover.
If it was the latter then the sport would clearly see the returns on implementing changes which attracted new followers and hence more revenue.
At present there is almost a disincentive to improve customer education because if they back more winners the sports revenue would in theory actually decline through reduced profit margins.
The next generation of commercial deals must put revenue based on turnover at its heart.
Then the whole sport can pull in the same direction in promoting interest in racing through and enhanced data availability and thus increase revenue for distribution amongst all its competing parties whether it be through further data provision, prize money or capital investment in racecourses.
Avoiding non-runners due to the forecast deluge of rain may be the biggest challenge on Tuesday but hopefully this quartet are worthy of a second glance.
William Haggas is a fine placer of his horses and there is no doubt Tapisserie has been found a good opportunity here.
The step up in trip to 7f should suit as she was taken slightly off her feet at Lingfield last time where she proved she handled soft ground.
The fourth and the seventh have both won next time and she looks a cut above these.
Consistent in recent starts and while never encountering ground this soft there are hopes on pedigree that it could suit well.
This stems from the dam, Aunt Julia, who finished second in the Listed Pinnacle Stakes at Haydock on heavy ground and the booking of Oisin Murphy (just his tenth ride for the yard) catches the eye.
6.20 Thirsk: The Stalking Moon
Adrian Nicholls yard have had a frustrating time recently but several are knocking at the door and they could be a stable to keep an eye on.
The Stalking Moon had dropped a long way in the weights before a better effort here over 7f last time and is 11lb below his last winning mark on soft ground at Musselburgh when with John Quinn.
He seems to be taking his racing better and is handicapped to win.
Extreme conditions can keep horses ahead of the handicapper for longer as it does not necessarily suit many of their rivals.
So with conditions likely to be extreme at Carlisle, Jackhammer looks to have found the perfect opportunity to follow up his course and distance win on similar ground.
Paul Mulrennan is again in the saddle as he closes in on his landmark 1000th winner.