By Racinguk.com staff
Jamie Osborne has expressed his delight at how Toast Of New York's preparations have gone for the second running of the Pegasus World Cup Invitational Stakes at Gulfstream Park.
The Lambourn handler is back in America with the horse who so nearly provided him with the Breeders' Cup Classic in 2014.
Toast Of New York was good enough to finish in the frame of th 2014 Classic
(Eclipse Sportswire)
Much has happened since then, as the seven-year-old suffered a tendon injury when being prepared for the following year's Dubai World Cup and eventually went to stud in Qatar, a stint that was ultimately cut short.
He was tentatively put back into training with Osborne to see if he could again have a future on the track, and won on his comeback at Lingfield in December, defying an absence of 1,130 days in the hands of Frankie Dettori.
A deal was done with Reeves Thoroughbred Racing to secure a spot in the $16million Pegasus, won last year by Arrogate, but he will run in the colours of Al Shaqab Racing, with Dettori on board.
"It's all gone really well and we couldn't be happier with how he seems. We've had no complications," said Osborne.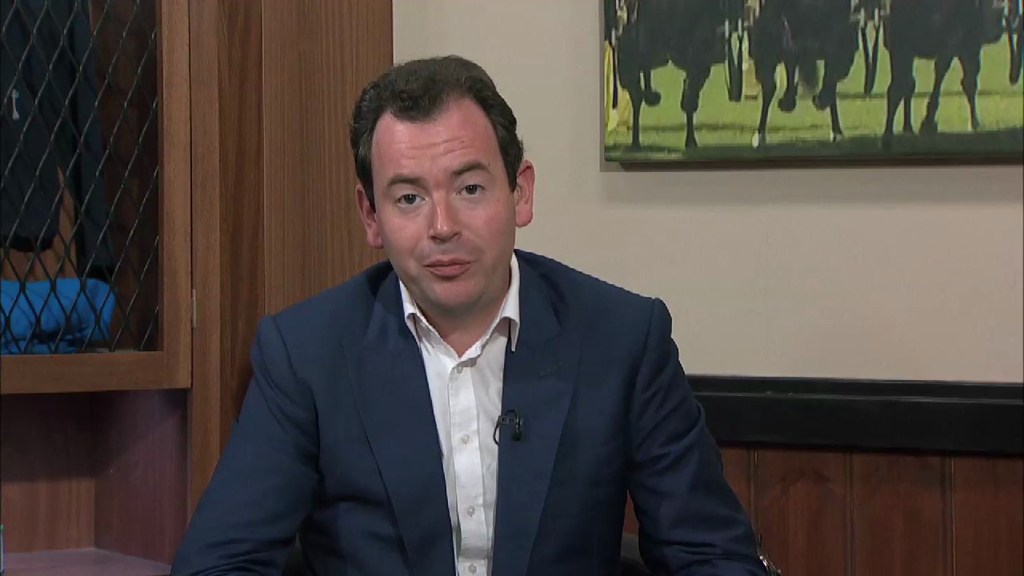 "Obviously it was quite a while ago that he went on a long journey like this, but the pleasing thing has been he seems to have taken it in exactly the same fashion as he did as a three-year-old."
There is no underestimating the size of the challenge facing Toast Of New York, notwithstanding his time away from top-level competition.
Standing in his way is Gun Runner, who, after chasing home Arrogate in the Dubai World Cup, has gone unbeaten in four races, including in the Breeders' Cup Classic last time out.
However, this will be Gun Runner's last race and he runs without the benefit of a prep race.
"We've certainly got the advantage of a fresh set of legs!" joked Osborne.
"The dirt horses tend to have a shorter shelf life, too, and Gun Runner has been on the go for a year.
"We haven't done too badly in the draw (stall nine), as long as we weren't in the coffin box (12), I was happy.
"Frankie is happy with it and Gun Runner is on our outside - he'll have to go hard to get around us.
"I'm as sure as I can be that he's as good as he was and there's just a chance he could be better - if there wasn't we wouldn't have brought him. I wouldn't have him as a 20-1 shot."
Gun Runner bids to go out in a blaze of glory, having been named the US Horse of the Year on Thursday.
Steve Asmussen's chestnut has won six of his last seven starts, including the Breeders' Cup Classic at Del Mar in November. His only defeat during that period came at the hands of his compatriot Arrogate in the Dubai World Cup last March.
Gun Runner will once again be ridden by Florent Geroux
(Eclipse Sportswire)
Gun Runner is due to be retired for stallion duties in the coming weeks, but is primed for one final outing in the world's richest race, with connections of each of the 12 runners putting up $1million just to take part.
According to Asmussen, Gun Runner has been worked up to the same level as when he struck at Del Mar in November and is finally getting the recognition he deserves.
"You know, we definitely had targeted peaking at the Breeders' Cup Classic when we brought him back in training," he said by teleconference.
"And so that is a bit unique and he does need to step up from it. And I think that he is exactly, right now with his victory in the Breeders' Cup Classic, thought of and spoke of the way that I had hoped for."
He added: "His Breeders' Cup Classic under the circumstances the way the racetrack was playing was probably my strongest run to date of probably any horse [he has trained]. And it was the circumstances that brought that out and he stepped up to it and it just – it raked up my reaction. I couldn't have been prouder of him."