Racing TV ambassador Paul Mulrennan discusses his fond memories of Epsom, describes what it is like to ride in the Derby and 'The Dash' plus reveals who he would ride in the Cazoo Derby and Cazoo Oaks.
Flashback: Dandino and Paul Mulrennan score at Epsom in 2010
Fond Epsom memories
I haven't had that many rides at Epsom in my career, but two of my favourites were winning on a horse called Escalade for Mark Brisbourne on my first ride there in 2002, and I also won on Dandino for James Given in 2010.
After partnering Dandino to win a competitive Derby Day handicap, I dashed straight off to Newcastle to ride at their evening meeting. I didn't fly. I jumped straight into the car and drove myself; that's the mad stuff we used to do back then. The long journey wasn't too bad after a winner, although I probably should've had another at Newcastle!
---
The Derby Experience
It was fantastic to have a ride in the Derby in 2008. I rode Alan Devonshire for Mark Tompkins and was lucky enough to meet the former West Ham United player on the day.
It was a good buzz, and all the family were there. It only really sinks in on the day when you get there and walk the track. The crowd is unbelievable, it's mental.
Getting to the post can be an ordeal for some, as you must canter down the full mile-and-a-half. There's a lot happening, so the horses can get wound up beforehand. It's warm and of course we're dealing with young, inexperienced horses. That's what makes the Derby such a great race. It's not just a physical test for the horse, but a mental examination as well.
In the race itself, you start by running uphill and the horses often track over to the inside. Basically, you seek a smooth and fluent passage (at an even tempo) throughout the race, and that's what I usually see from the winner. There's always a good gallop, so you don't need to worry about pace, it's about adopting a good position to suit the individual needs of your horse.
An ideal draw would be somewhere between stalls four to eight, as that'll give you plenty of options as a rider. You certainly don't want to be trapped out wide wasting valuable energy.
The characteristics of Epsom - uphill, downhill, and galloping round Tattenham Corner at speed – all make the Derby a unique test of both horse and jockey. The camber can be an issue, but again that goes back to keeping things smooth and tracking the right horses. There will be some horses who shouldn't be in there, so you don't want to risk a weakening rival falling back into your lap. You need to be constantly aware.
Obviously, the Derby is a once-a-year event, and there are only a certain number of trainers who would have runners in the race, so it is very difficult to even get a ride. If I never get another Derby ride, at least I can look back with a sense of pride and satisfaction and say that I've done it and sampled the experience.
The younger jockeys riding in the race haven't got into the position by default. The likes of Mickael Barzalona (Pour Moi), Joseph O'Brien (Camelot and Australia) and William Buick (Masar) either were or still are top-quality riders.
It took Frankie Dettori many years to ride the winner, finally doing so aboard Authorized (2007). He'd won everything, but frustratingly couldn't manage to win the Derby, in a similar fashion to Tony McCoy in the Grand National. I'm sure those lads didn't want to be dwelling later in life, 'that's the one that got away.'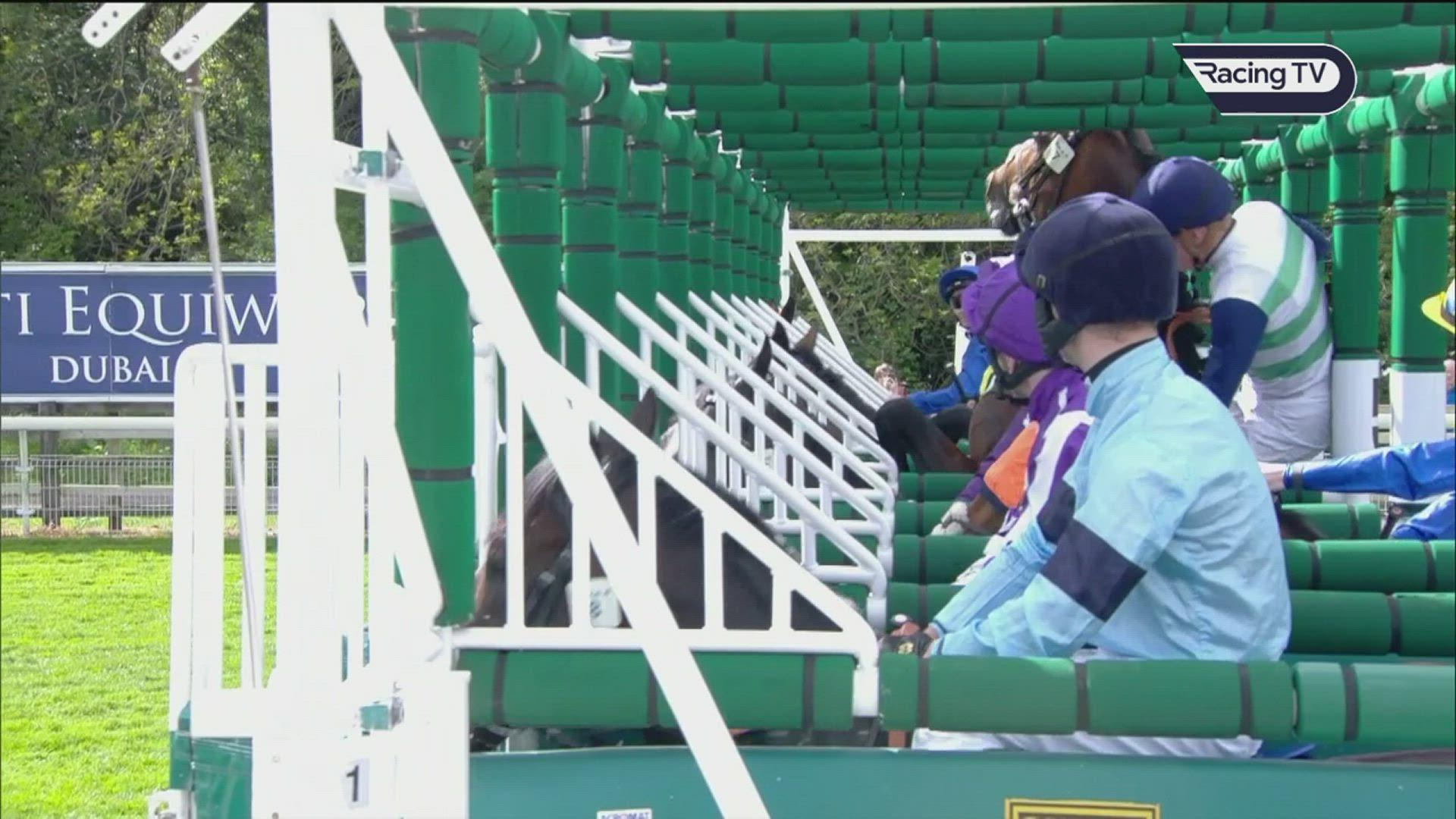 Dante winner Desert Crown has plenty going for him in the Cazoo Derby
Richard Kingscote has had a rough time in recent years, with his younger brother Karl suffering horrendous injuries in a biking accident, which was very sad. Richard has the ride aboard probable favourite Desert Crown. Sir Michael Stoute's horses are flying, with Bay Bridge an impressive winner of the Brigadier Gerard Stakes at Sandown, and Desert Crown was particularly strong at the line in the Dante Stakes at York. He'd be my pick.
In terms of the Oaks, Emily Upjohn was impressive at York in the Musidora Stakes. She's a big filly, and from what I can understand Frankie (Dettori) was happy with her work there the other day. I'm sure he'll be keen to get her into a smooth rhythm in the race and given her size she'll be seeking a little more room.
---
A White-Knuckle Ride
'The Dash' is completely different, with Epsom having the fastest five-furlong sprint course in the world. I've had three rides in the Dash, finishing second aboard Confessional for Tim Easterby in 2011.
It's so fast, unbelievable really, like a rollercoaster. Flat out from the stalls and hold on tight! You need a lot of luck, and the best horse doesn't always win the race. It's totally unique, and given the downhill aspect, you'll never go as fast as a jockey anywhere else.