With the National Hunt season gathering pace, leading trainer Olly Murphy has nominated six horses to follow over the months ahead. Murphy was speaking on Betfair's Racing Only Bettor Podcast, which you can listen to by clicking here.
He has also announced via his Betfair blog that Aidan Coleman will ride as his retained stable jockey.
The Irishman, who has been out of action since fracturing his arm in a fall at Southwell on July 30, is the first such appointment made by the Stratford-upon-Avon based trainer.
Revealing the news on his Betfair blog Murphy said: "I'm delighted to say that Aidan Coleman will be riding as my No.1 Jockey. Due to the increased number of horses and the size to which my yard, Warren Chase, has grown over such a short period of time, it is now necessary to appoint a No.1 who can commit to the yard.
"Richard Johnson has been a massive part of my team from the early days and I will continue to use him but due to his other commitments during the winter months I felt this was a crucial move for us."
He added: "I'm really Excited for the season ahead and looking forward to a fruitful association with Aidan."
Here are the six horses that Murphy has nominated as horses to look out for.
I know it sounds ridiculous and people will laugh at me - he might be a horse who might not work out - but I think this is as good a horse I've got in the yard.
He's only rated 135, I just want to exploit his mark in some way, shape, or form. He's going to go to Carlisle and run in an intermediate hurdle a week on Thursday, I think he'll take on Nicky Richards's good horse, Ribble Valley that day and all being well we'll go back for the Gerry Feilden at Newbury which Epatante won last year.
I think the world of this lad, he's just not straightforward to train and I hope I get the opportunity to show everyone how good he might be, because he's certainly a lot, lot better than 135.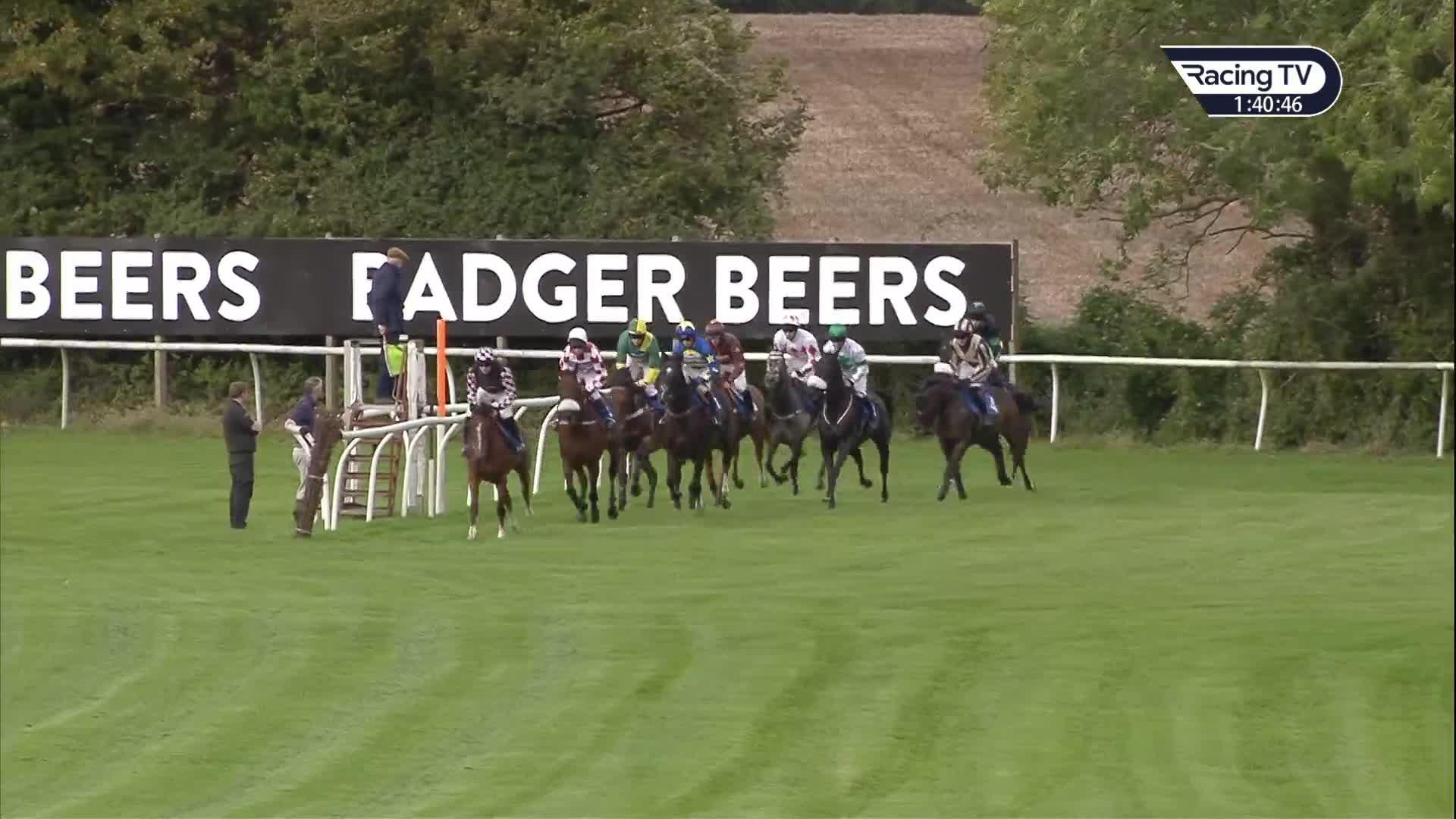 Murphy believes Nickolson is well-handicapped
I think you'll hear plenty of this lad and he'll be top rank in my novice hurdlers for the season.
He came over to me with a fairly big reputation now. He's obviously a son of Jeremy who won a bumper for me up in Ayr. He didn't come off the bridle the first day and handled soft conditions very well, he then went on to Newbury and ran well in a listed event. He's one to look forward to.
He always showed me plenty at home, albeit he was a horse who was always going to come on for his first run. I was just very taken with how he handled very soft conditions as well as he did and I think he's going to be a horse who's going to handle those conditions well in his novice hurdle campaign.
Newbury turned into a sprint, the ground was only good there which I don't think suited him. It turned into a sprint, albeit he was the last horse off the bridle that day, it was very eye-catching how he travelled through the race.
He's a proper staying horse, he's going to want two-and-a-half miles but he'll start off in a two-mile Maiden Hurdle over the next ten days or a fortnight. I'd like to go to a country track midweek, to start him off. He's a horse who's a very fresh type, so I wouldn't mind just knocking the gassiness out of him the first day before we step him up in grade but he's a horse I think a lot of.
ITCHY FEET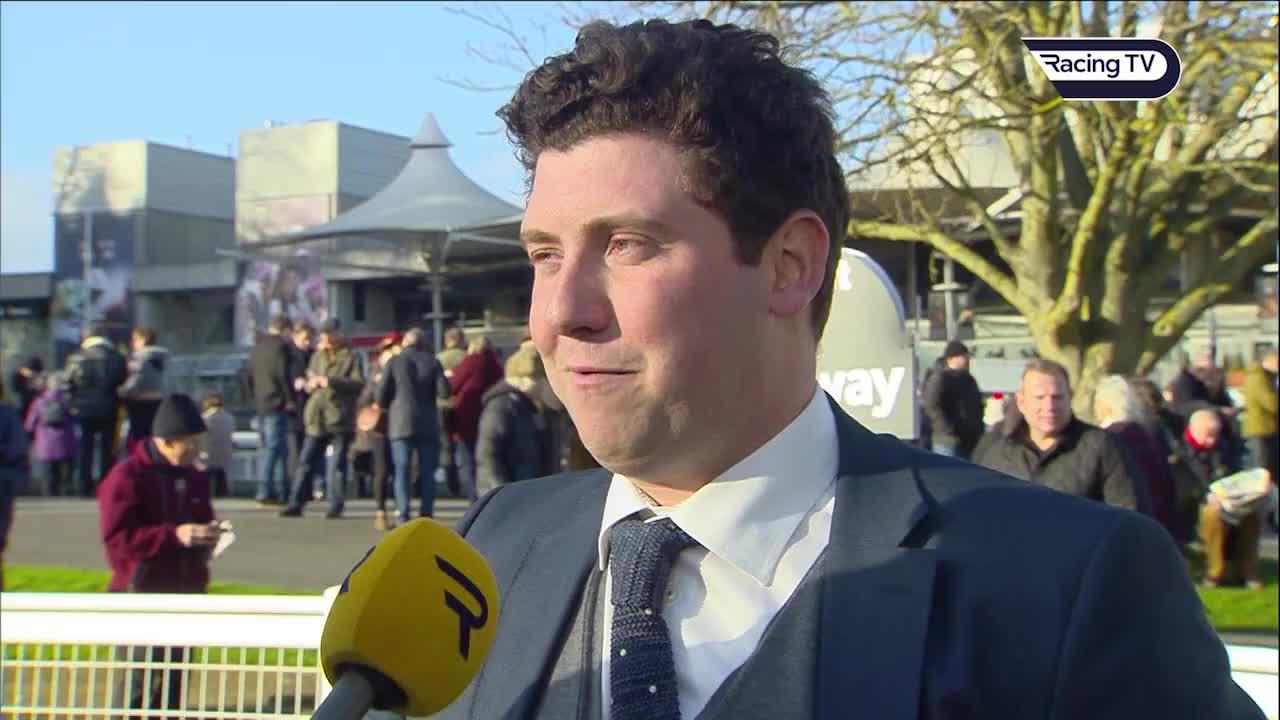 Murphy was emtional after Itchy Feet had given him a first Grade One win at Sandown last winter
Unfortunately had no luck in Cheltenham, he got blinded with a circuit to run and unseated Gavin (Sheehan) which was unfortunate, and then with Aintree obviously not been on due to the pandemic, we didn't see him again after.
He's summered well, he's only a six-year-old, although it feels like he's been around forever. I'm looking forward to starting off in the Old Roan in a couple of weeks' time.
He's a horse who stayed very well when he won the Grade One in Sandown and we'll take it one step at a time but I suppose if he went and won the Old Roan or was very competitive in it you might be able to look at a Betfair Chase or a King George, albeit they'll be very competitive, but he might not be out of place in a race like that if he goes and runs well in the Old Roan.
THOMAS DARBY
I love the horse because I think he's got so much ability and I think he's the kind of horse who could win a Grade One on his day. I think he's very good on his day but you might not see the same horse kind of three weeks later or a month later, he's not the most consistent. I think the Stayers' Hurdle division is wide open at the moment and there's plenty of graded races and a Grade 1 back at Ascot around Christmas time. So listen, we'll look at things like that, as I said, I think he's very good on his day but you just might see a different Thomas Darby from one day to the other.
He was very, very raw last year, whatever he was to do last year was only a bonus. I was impressed with him in Fontwell the last day. I'd say it was a fairly strong race, the horse that finished second was Leighton Aspell's last ride and I think the horse was set up to try and send them out on a winner.
I could not believe my lad got beat that day in Chepstow (Plenty In The Tank beat Linelee King) and you wouldn't believe it, two weeks later the horse that beat him was in a sale!
Yes, he passed his vetting and he was a horse that I wanted to take home because I think a lot of Linelee King as well. Unfortunately I didn't get to run him, I was going to run him in Champion Bumper last year and he had a bad scope beforehand so I ended up leaving him off.
He's a horse who will handle soft ground very well, his work is very good, he jumps good and, again, I think he's a well above average horse. I was at Chepstow, the speed the two of them came past the two pole, they went hammer and tong and they'd have gone another half-mile the pair of them and my lad wouldn't have got by Plenty In The Tank. I thought he had a good attitude and obviously plenty of ability. So yes, it's nice to have him inside the stable.