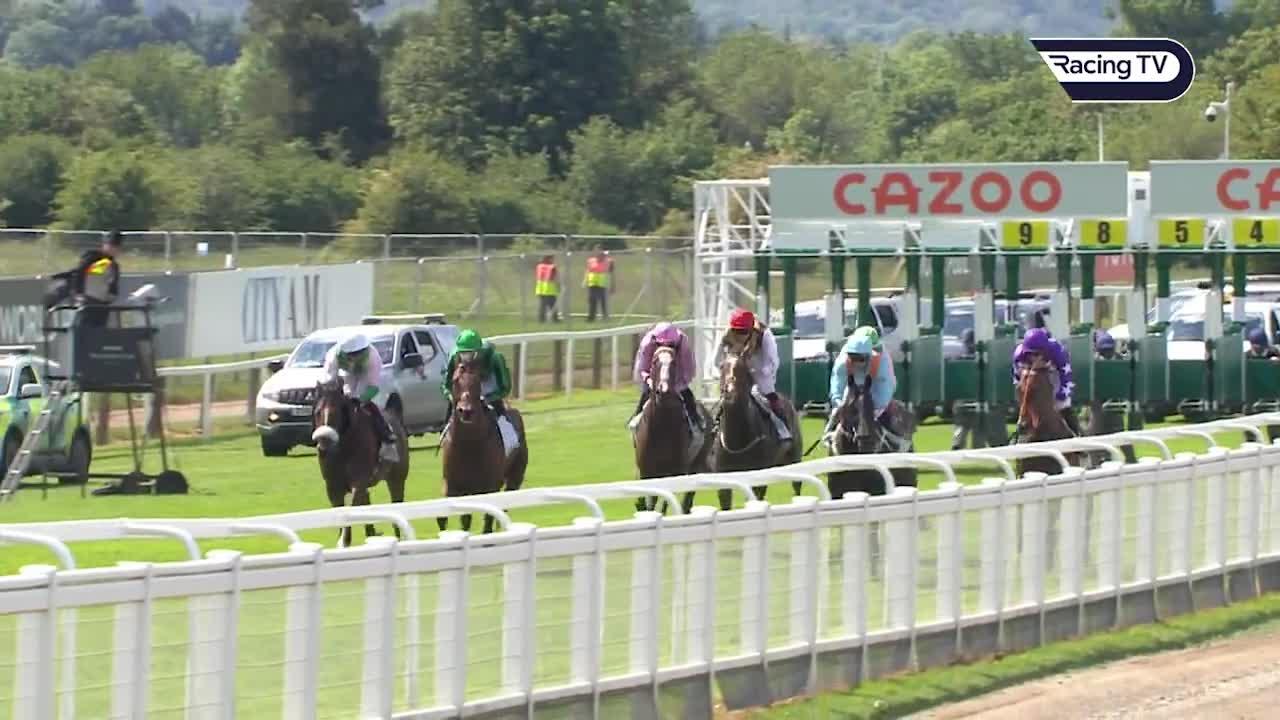 Oh This Is Us got up right on the line to narrowly Century Dream a third victory in the Cazoo Diomed Stakes.
The latter was dropping in class for a Group Three contest he won in 2018 and 2020 – and was always in the vanguard as Marie's Diamond led the field along.
When James Doyle kicked on Simon and Ed Crisford's 2-1 joint-favourite it looked to be a race-winning move, after Frankie Dettori and Duke Of Hazzard found themselves stuck down on the rail.
But the Richard Hannon-trained Oh This Is Us picked up smartly for Tom Marquand once he got out and saw daylight, and as he edged relentlessly closer, he just got there to win by a nose at 18-1.
Hannon said: ""He is exactly that (a legend). He is my favourite and has been for some time. He never fails to surprise me. He won at 66-1 at Ascot (in April's Paradise Stakes) and he had never won a Group race before today.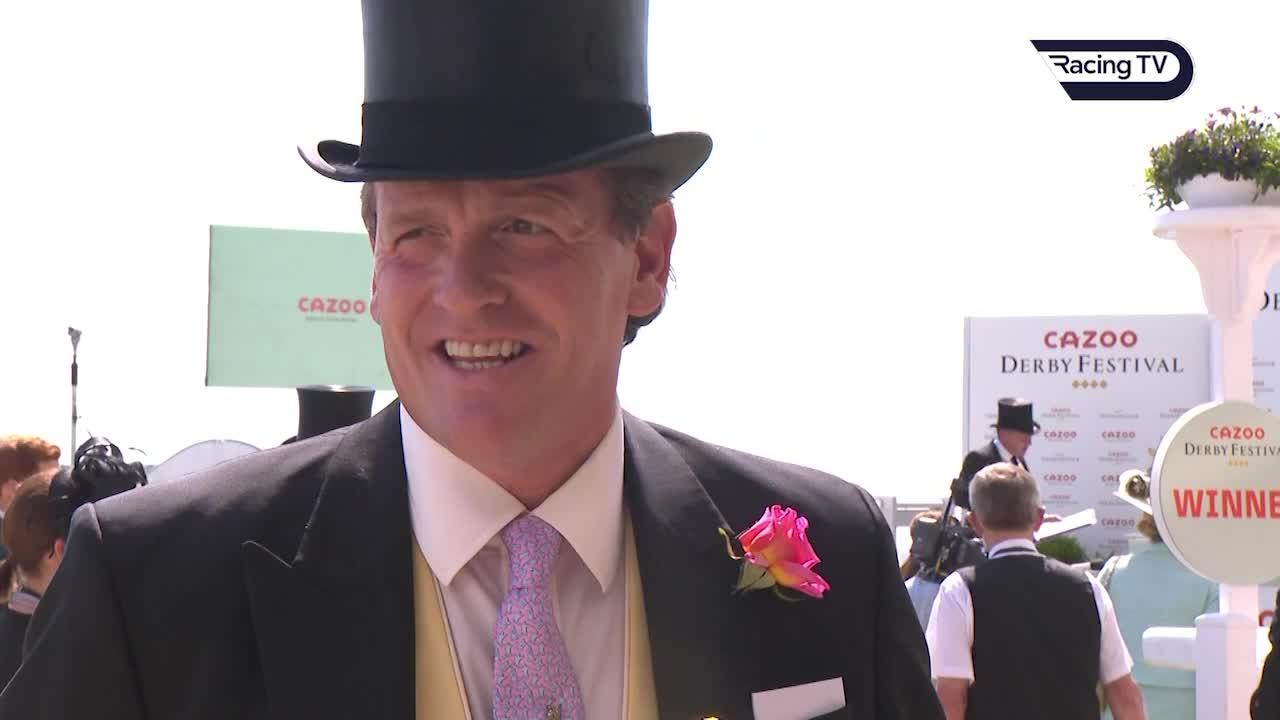 Hannon tells Lydia Hislop more about Oh This Is Us
"I was a bit worried about the ground but Steve (Knight) my head lad who has been riding him for the last six months said he was in great form. He has won for something like eight different jockeys and Tom has won seven or eight on him. He has won 16 races and he has just been a star in every way. I think that suited him as the more trouble there is in there the better he travels and the more he finds.
"The second horse (Century Dream) is a very good horse as he is half-brother to King Of Change who we trained. This fellow deserved that today and it might set him up as a stallion. You always worry horses like him will lose their way and when they do they will come back but you don't know when."
Hannon joked: "He is getting to that stage where he shows no signs of giving up and he drove the lorry here today and he will probably retire when he is 35! He is in the Royal Hunt Cup which is a handicap but we will find our way around the big meetings like today and we might have a little look abroad with him."
Winning jockey Tom Marquand told Racing TV: "He is incredible. Every time I win on him I say how much of a special horse he is. He was the first good horse I sat on back when I was claiming five (pounds).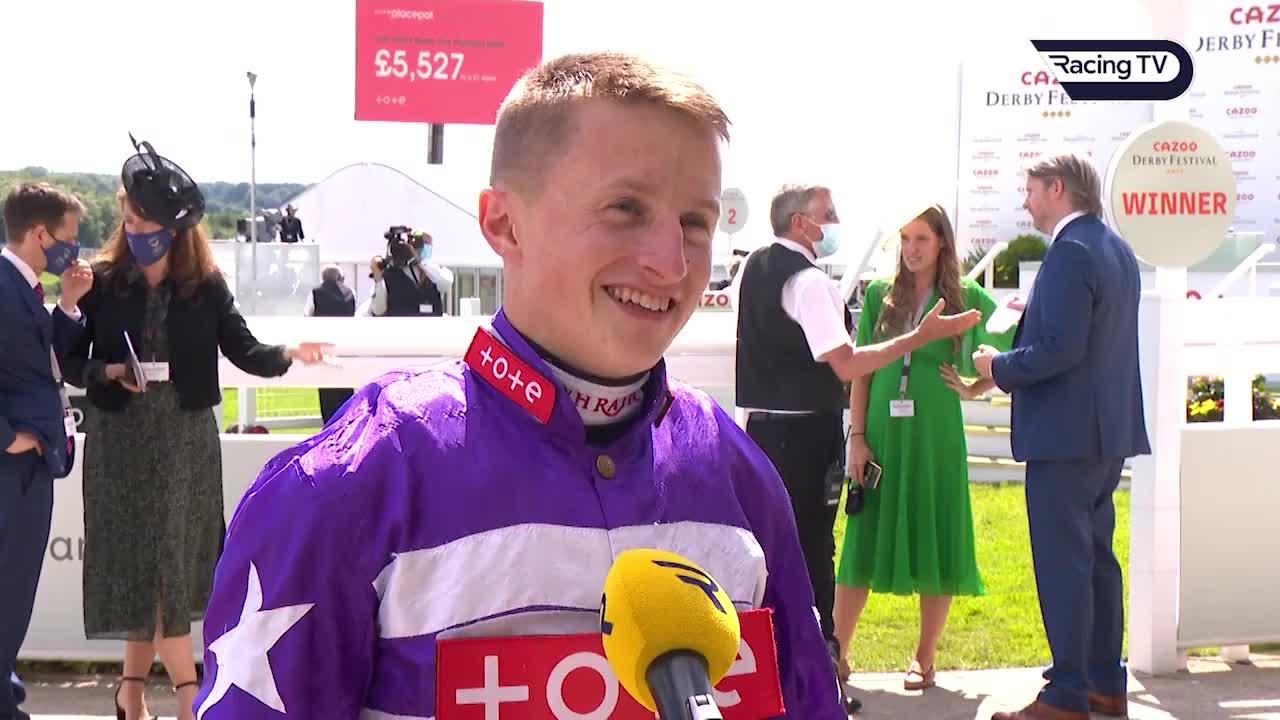 Marquand has struck up quite a bond with Oh This Is Us
"I won on him five or six weeks ago at Ascot when I first came back from Australia and I thought 'that's probably as good as it gets with him'. It was a bit of a redemption mission here today because he actually got beat here by Zaaki, who went down to Australia and subsequently won a Group One by about seven lengths the other day. He was due winning here today, just on the heart that he puts into it all because he is so tough.
"To be honest I was planning on being further back. I went out to the paddock and said to the boss that I would rather sit further back in a bit of trouble than almost have too clean a run round and it ended up being that no-one wanted my position.
"Luckily he is a sensible horse, you are able to come back off the leaders and fill him up. I think the key with him is having that right target going into the furlong pole. He doesn't really want to be in front for too long, there really was leaving it until late.
"He is a champion in his own right and he comes back year on year and does it again, so no one can knock him."
Ed Crisford, who jointly trains runner-up Century Dream alongside his father Simon, said: "We're delighted with the run and it's a shame he didn't win. He travelled well and is an honest horse – it's nice to see him bounce back anyway.
"He did everything right and travelled well and was a little bit lonely in front but he was in front before and after the line so he's run a great race and we're delighted with him. In terms of where next it's ground dependent with this horse so we'll see what it's like at Ascot and take it from there."
Jockey James Doyle added: "I'm delighted with him. He's a real stalwart and a stable favourite and he's run a cracker there."
Andrew Balding, trainer of third home Bell Rock (2-1 joint second-favourite) said; "He could probably have done with a stronger gallop but I'm very pleased with him. It was a good run."
Start your free one month trial of Racing TV now and enjoy all the action from Britain and Ireland!