Listen to everything Nicky Henderson had to say to Nick Luck on Luck On Sunday.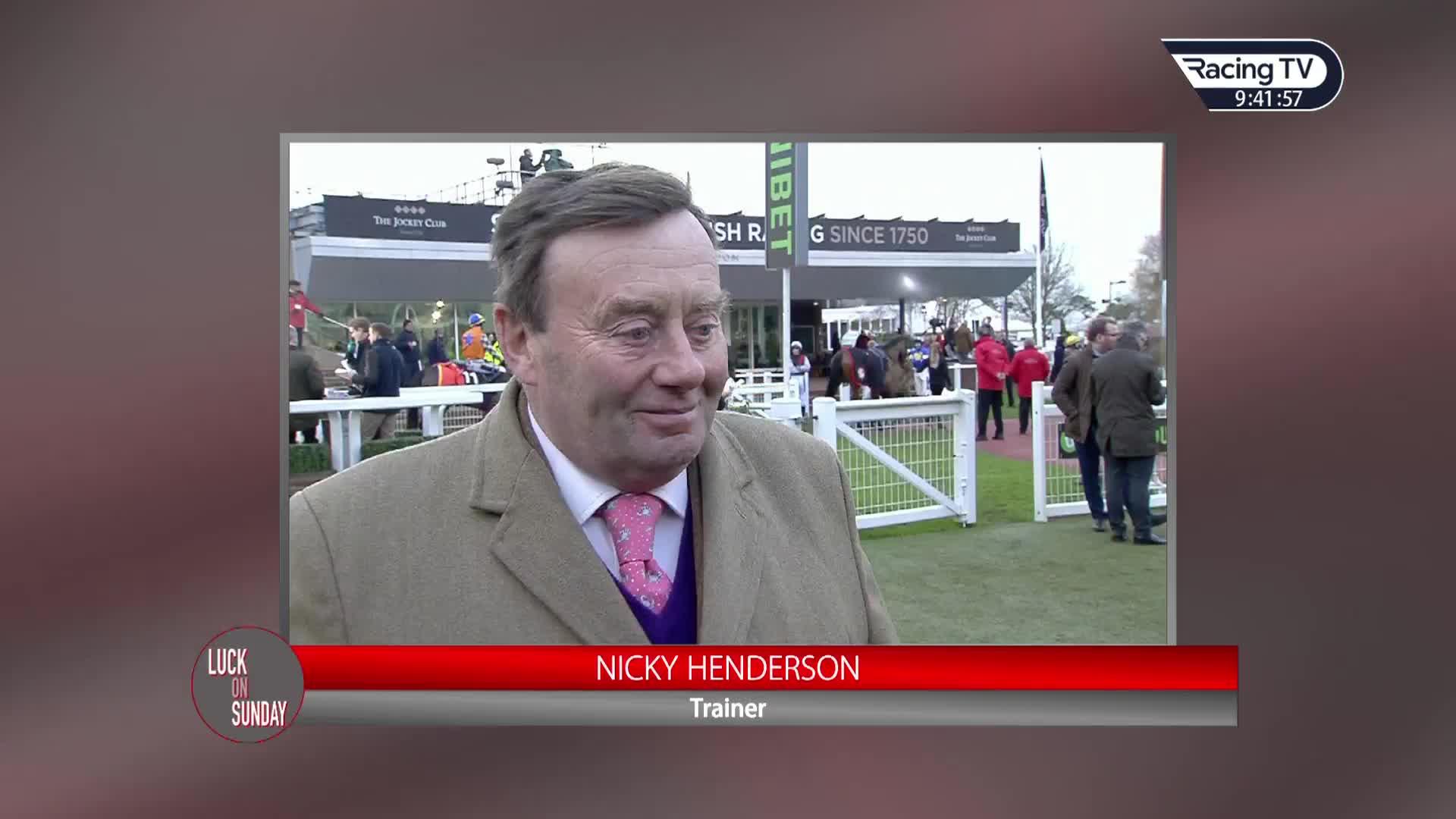 Nicky Henderson told Racing TV on Sunday that he believes Altior was "amusing himself" by jumping left when winning at Ascot on Saturday and is working on a theory that he may have picked up the trait from Special Tiara on his previous start.
Watch a replay, below, of Altior's Desert Orchid Chase triumph at Kempton over Christmas and you will see that front-running Special Tiara jumped left at virtually all of his obstacles.
However, some professionals will raise their eyebrows at the notion that, 23 days later, the best steeplechaser in training should mimic his behaviour.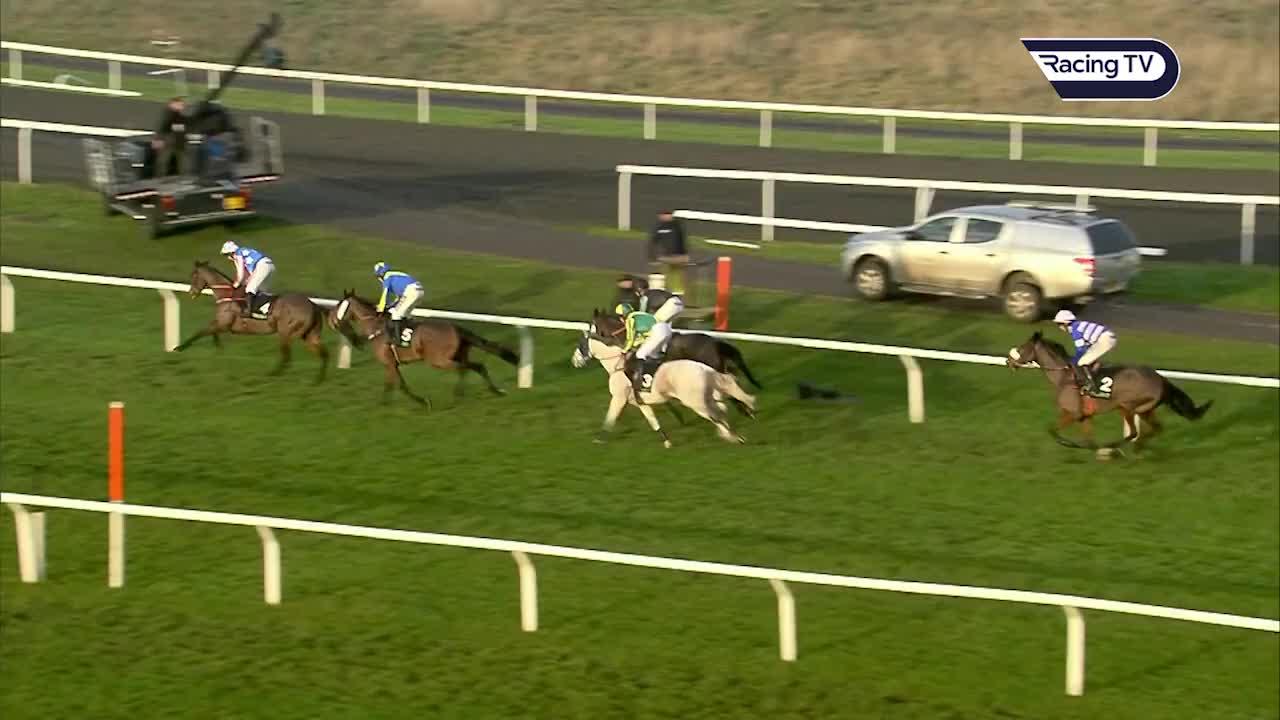 Special Tiara jumps left-handed at Kempton before Altior breezes past him
"Nico [De Boinville] said, and it's interesting, that Special Tiara taught him that [to go left when jumping] last time at Kempton," Henderson said on the weekly breakfast show Luck On Sunday. "He was on the outside of Special Tiara and he kept taking him that way.
"He's a very competitive horse and he likes racing. Out in front there he was not doing anything all the way round. I'm not saying he was playing games but he had to do something to amuse himself."
Altior still won the Grade One Clarence House Chase by seven lengths without being extended in a slick time, in the process preserving his unbeaten record over jumps and extending his winning sequence to 17.
He needs one more victory to equal the record run of 18 triumphs that Big Buck's achieved over jumps.
"I think it's got to the point now where if he puts a foot anywhere in the wrong place there's a question going to be asked," Henderson said. "It won't worry me going right handed again. If he had another horse in front of him he would not have done it at all.
"I thought it was pretty smooth and that he jumped very well. Why did he go left? Nico said that was down to Special Tiara, thank you very much."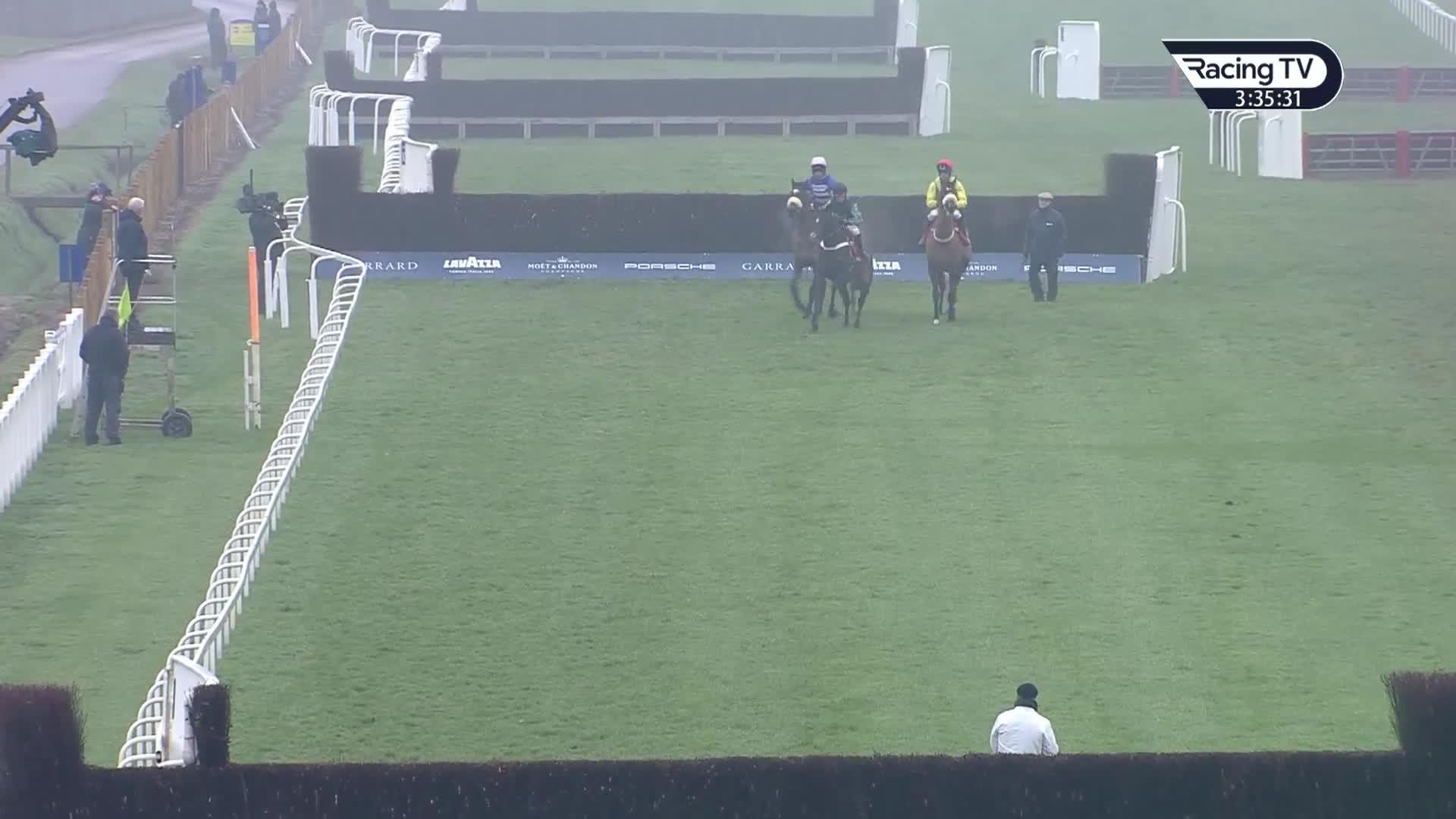 Altior makes all in the Clarence House Chase despite failing to keep straight on occasions
The champion trainer added that the nine-year-old had taken his exertions well and confirmed his next run would be his defence of his Queen Mother Champion Chase crown at the Cheltenham Festival on March 13.
"He looks as bright as a button, he's out having a pick of grass this morning," he said. "He enjoyed himself and had a nice day out."
Henderson chalked up four wins on the day – taking him to his fastest century of winners in a season – but admitted several of his powerful team, including Angels Breath, the Supreme Novices' Hurdle favourite, are not firing on all cylinders.
"We've got the odd one that is not quite right but obviously we've got the odd ones that are quite right," he said. "It only feels like we are halfway through the season. I'm not going to say we've got another 100 in the locker but there's a lot to come."