Oisin Murphy's employers promised he will get "all the help he needs" after admitting that clinching a third successive jockeys' title has taken a toll on him.
Murphy retained his crown with a final total of 153 winners on the final day of the championship when William Buick, requiring three winners to have any chance of at least sharing the crown, was well-beaten on Derby hero Adayar in the QIPCO Champion Stakes, the penultimate race on the card. He had earlier won the Sprint on Creative Force to keep his hopes alive.
The final weeks of the battle, which began at the start of May, have provided a great sideshow for racing fans but the protagonists have found themselves under great scrutiny, especially Murphy, who was stood down from racing at Newmarket eight days ago after failing a pre-meeting breathalyser test for the second time in his career. In between, he has also suffered two heavy falls at the racecourse – on the first occasion requiring hospital treatment for facial injuries that are still healing.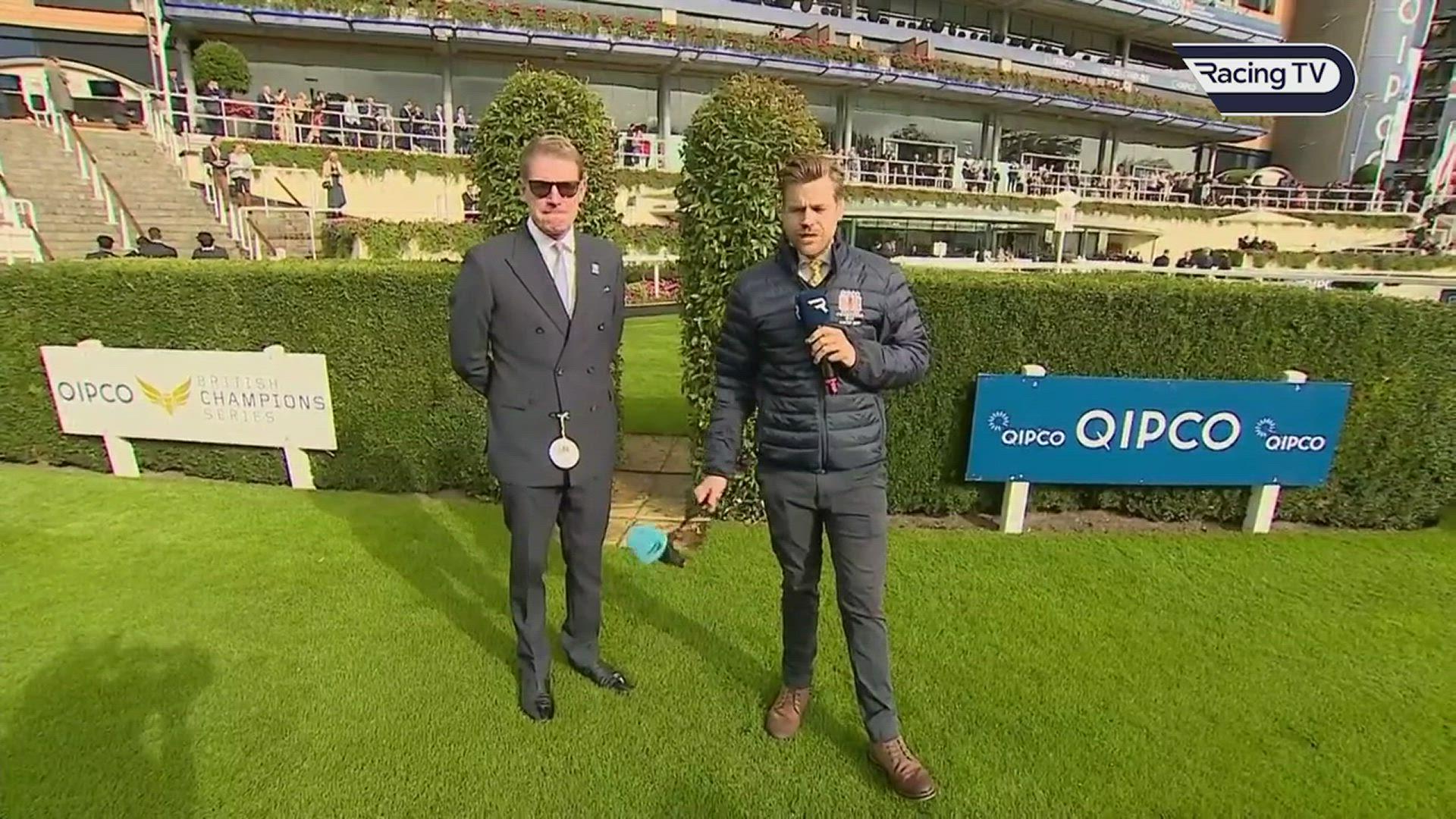 Murphy has been employed by Qatar Racing since he was a teenager and David Redvers, Racing Manager for founder Sheikh Fahad Al Thani, gave Racing TV viewers an insight into on Saturday into what recent times have been like for him.
He said: "Oisin's really felt it this time. It's been a high-pressure, intense end to the season and thank God it ends today and not at Doncaster in a few weeks' time. Nobody can have any idea what it's like being in this cauldron, unless they've been there themselves.
"Oisin is a young man, we've known him since he was 17, and he is still growing and developing as a man. Clearly, there are things that have happened in recent times that he has regrets about and will work hard to put right. We all make mistakes.
"I've no doubt that when the pressure of Champions Day is out of the way, when he can breathe and regroup, that there will be changes made to his lifestyle and he is going to look very hard at.
"It's been difficult, and disappointing that stories in the press have detracted from an unbelievable achievement in winning three championships on the bounce. We are incredibly proud of him and he's very much part of our family. Whatever help Oisin needs, he will get."
Whether Murphy will have the appetite to chase a fourth successive title seems in the balance.
Speaking to Lydia Hislop on Racing TV, he admitted: "I have to decide whether the championship and the amount of pressure I put myself under is good for me. It's fine if I don't let it get to me, but there's no talking to me when I've ridden badly two or three days in a row. I have to sort that out myself.
"When I'm not going for the championship, I enjoy the day-in, day-out rides. It's when they all count and I'm ticking off a box, then it's not the same."
Charlie Appleby believes a "hungrier" Buick, briefly odds-on to win the title on Thursday evening, will be back for more despite the disappointment of losing out by just two winners.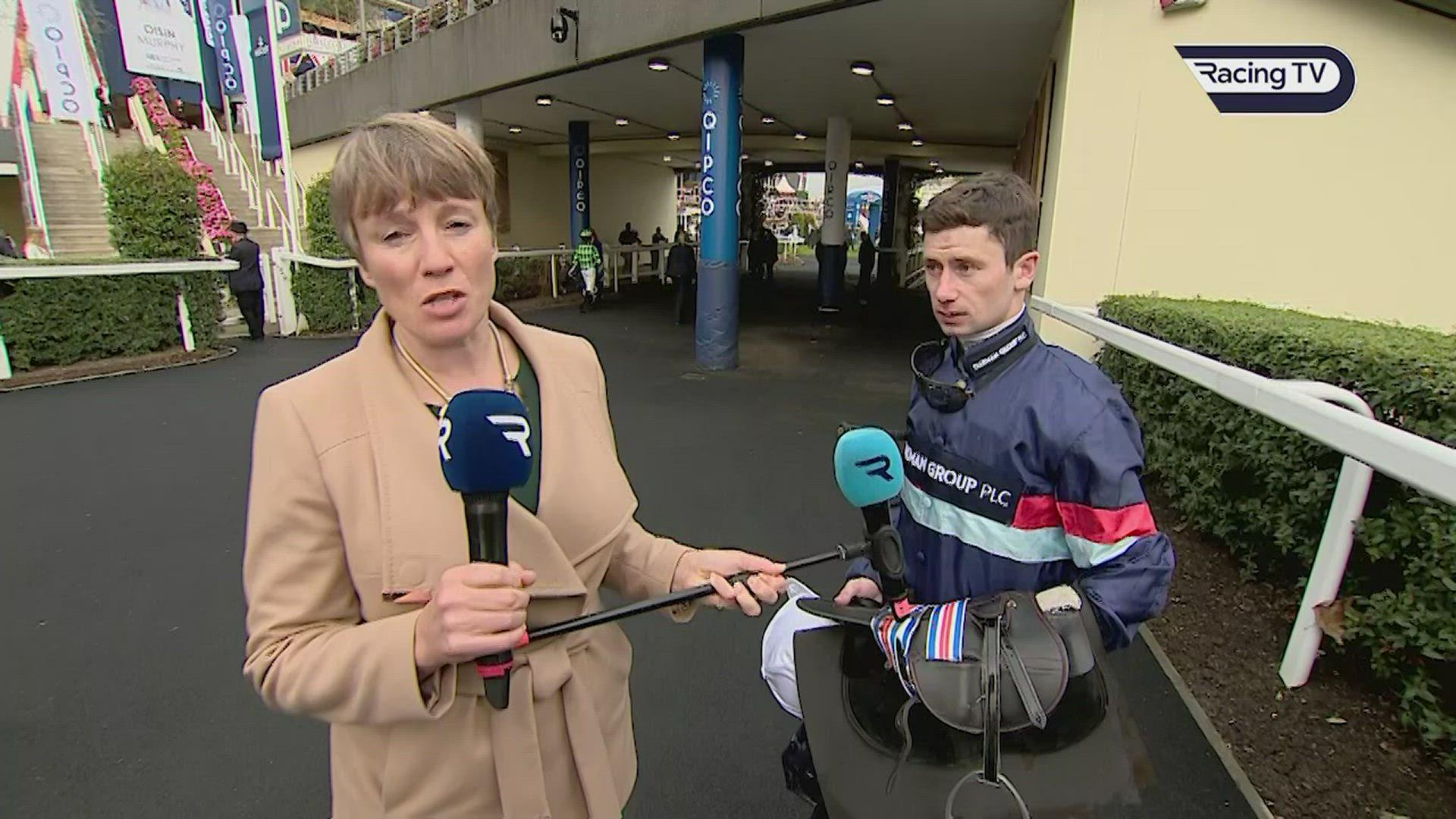 Murphy speaks to Lydia Hislop about retaining his crown
He said: "Tony Hind [agent] has been looking after him and sends him all round the country. I think it's something that William himself will say he has enjoyed. It's all very well riding these good horses at the big meetings, but he's been mucking it out round the smaller tracks.
"Success breeds success and you can't beat having winners. So therefore, William riding more has given him more opportunity to ride more winners and I think we've seen a better rider. He has always been a rider at the top of his game, but now he's riding so many of these horses and so many different types of horses, I'm not going to try and hide from it – I noticed at the back end of last year his style of riding was changing, hungry. And we've seen it this year."
He added: "Win, lose or draw, William isn't going to walk away deflated from what he's achieved this year. He has that character that he will go forward again and do the same next year, I'm sure. For me, he's a huge part of the team and the more winners he rides, the happier I am.
"It's a sporting industry and the last thing you want is someone who is sat on the bench for the week and then coming out on the weekend. It's alright when you do it at a certain level of your career, but William is too young to be doing that just yet."