Watch a full replay of the Sky Bet Ebor won by Muntahaa at York on Saturday, Lydia Hislop's interviews with John Gosden and Jim Crowley and read Geoffrey Riddle's report.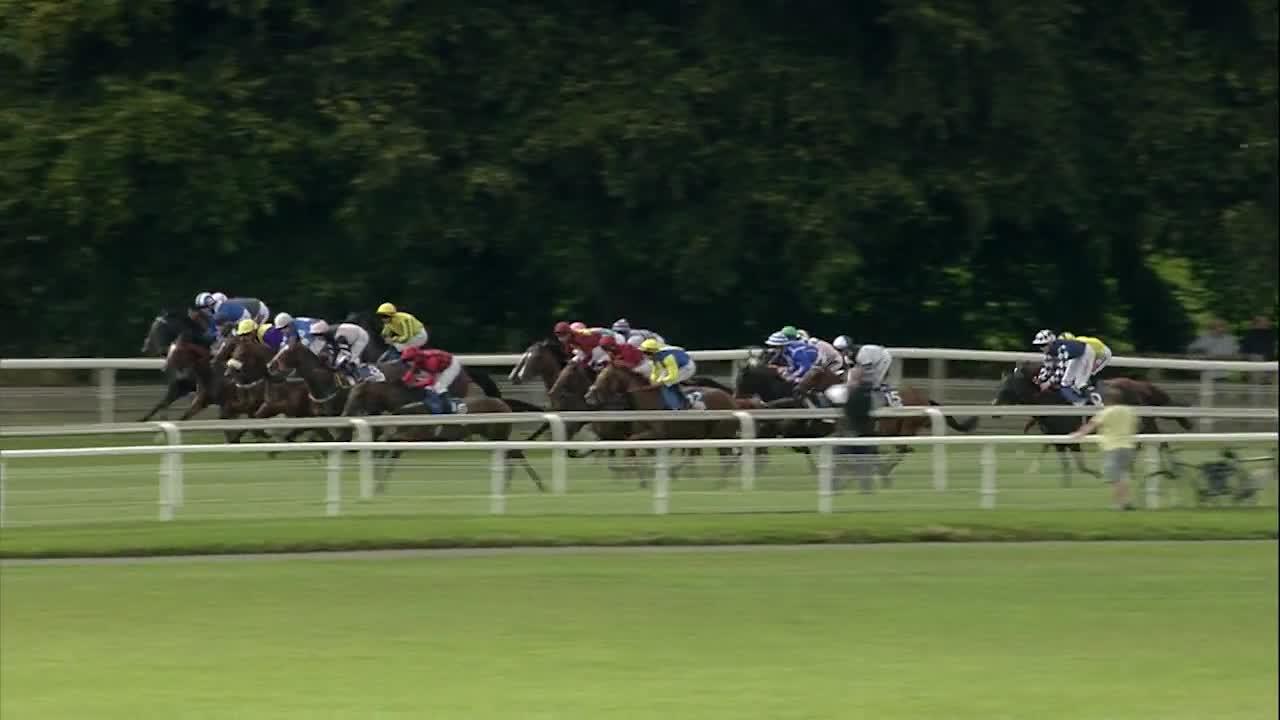 The Sky Bet Ebor was simply a tale of two jockeys.
One deservedly stood in York's winner's enclosure, while the other did not even reward each-way punters down to the seven places the sponsors were paying.
That Jim Crowley managed to coax Muntahaa to his first win for 16 months in Europe's most valuable handicap owed largely to the execution of trainer John Gosden's plan to ride to the horse's wide draw in 21.
As soon as the gates opened 19 runners collected on the nearside rail, and no doubt 25,000 sets of eyebrows were raised in the grandstands when Crowley kept his five-year-old grey gelding to the far side.
Much like a driver trying to squeeze in to the slow lane ahead of a motorway turnoff, Crowley eventually edged over slowly and found a gap in midfield three off the rail.
Turning in Muntahaa had a charmed run down the outside and denied stable companion Weekender, ridden by Frankie Dettori who had used the delayed tracking over tactic to such good effect in the 2015 Arc De Triomphe aboard Golden Horn.
In contrast, Robert Winston must have felt as if he was riding at Goodwood, because he came up the inside rail aboard 3-1 favourite Stratum and found all the trouble in the world before finishing 12th.
"We could have had egg on our face," Crowley said.
"It was Mr Gosden's plan to stay out wide because he's quite a keen horse and he works very well on his own and he prefers to have his own space.
"I was drawn out wide - he had a car park badge - but we managed to go forward and get into a nice rhythm. I was lucky to get in on the bend. It was a very easy race to ride, really.
"I was always confident in the race. My only concern was not to get there too soon. When he hit the front he got on with it. He's a classy horse and is very well thought of.
"It's a nice pick me up after yesterday (with Battaash). We needed that.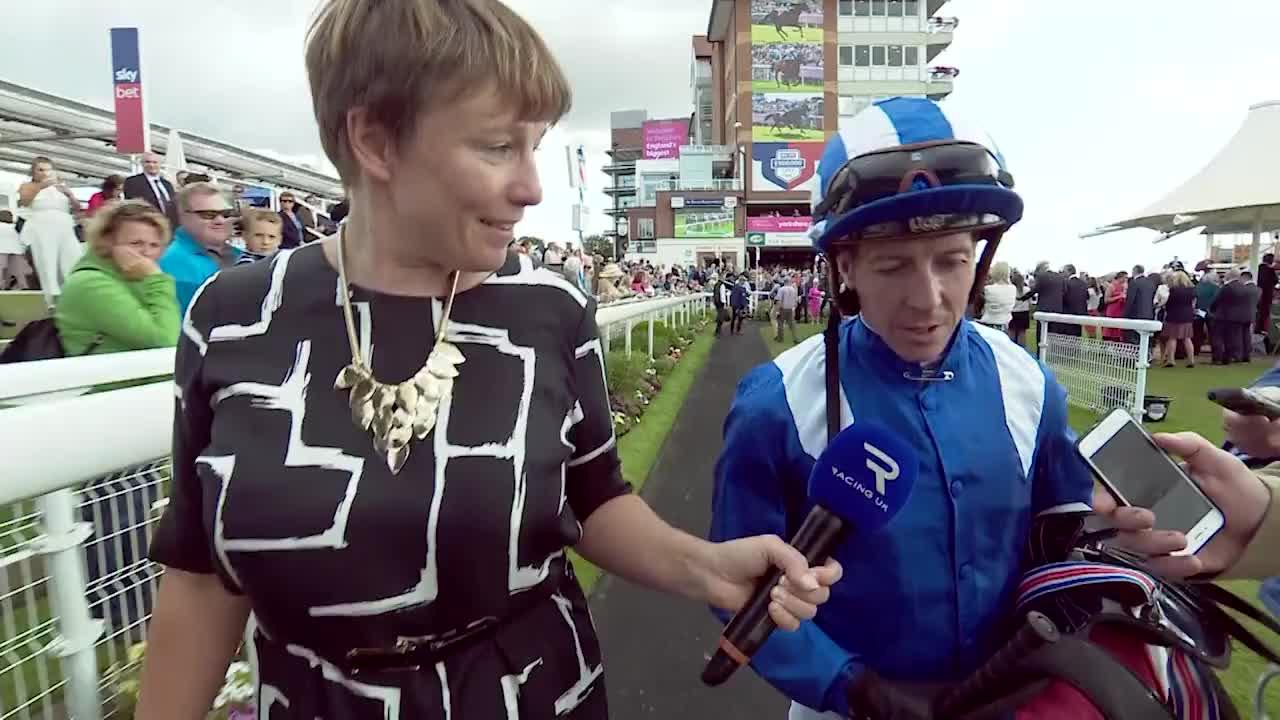 "We know he is a clearly a horse with lots of talent. On a work morning there wouldn't be many working better than him. He has always shown plenty of ability but he wouldn't be the easiest horse.
"He can tend to take a tug with you and sometimes when he does that he tends to down tools.
It was an 11th win in the past fortnight for Gosden, who has ruled the Knavesmire this week in the absence of any realistic challenge from the likes of Aidan O'Brien.
Roaring Lion won the Juddmonte International on Wednesday and Lah Ti Dar then put down a St Leger marker on Thursday, after which Stradivarius secured the £1million bonus in Friday's Lonsdale Cup.
That quartet of winners have amassed £1,081,087 here this week, and with the Stradivarius bonus this will be a fine Bank Holiday weekend for those working at Clarehaven in Newmarket.
Gosden revealed his audacious plan that had several days' gestation.
"On Thursday I walked the track and stood where the gate would be and I thought, you know, you can run four furlongs straight here," he said.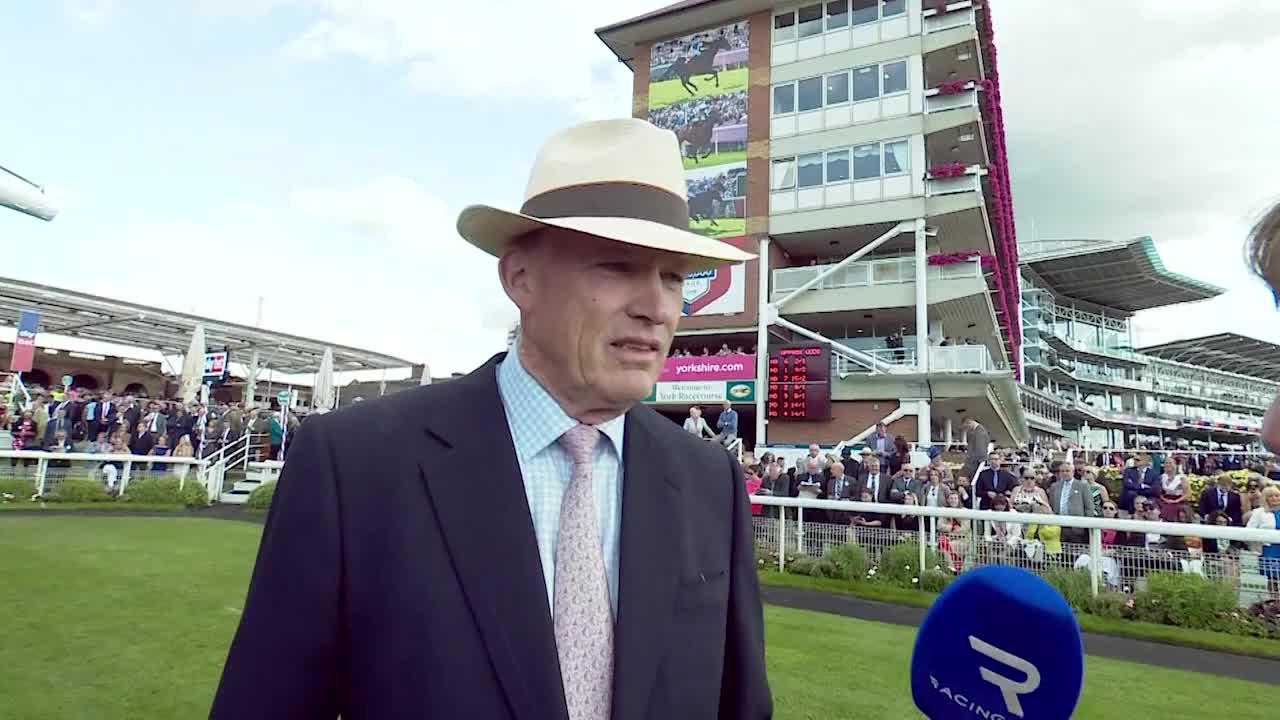 "I told Jim beforehand, I had this Baldric plan, it's a bit mad. Stay out there and relax. He can be quite a tense horse, you remember when he ran in the St Leger two years ago he was very keen.
"It worked perfectly. It is like he dropped in at a mile and quarter start. I think it made quite a difference to the horse.
"He has run a blinder, and his work the other day was sensational and I think some of the boys at home may have had a tickle."
And the biggest payday in handicap racing could well be in the offering, too. The Ebor has been a launchpad for the Melbourne Cup for many years but recently it has taken on a more central role in feeding the great Australian event.
Heartbreak City went within a head of winning the 'race that stops a nation' two seasons ago, while Nakeeta was fifth down under for Iain Jardine last year.
Purple Moon also almost did the double for Luca Cumani in 2007. Whether Mutahaa has the temperament to travel so far and perform to the different tempo at Flemington on the first Tuesday in November is open to debate. Muntahaa is a best-priced 25-1 for the Melbourne Cup, but racing manager Angus Gold hardly provided a ringing endorsement of Sheik Hamdan's potential challenger.
"His ability was never in doubt," Gold said.
"It was just a case of getting him in good form mentally.
"John said to me last week he had never had this horse better."
Asked whether a tilt at the Melbourne Cup could be considered, Gold added: "If entries haven't closed yet, we'll put him in. Whether he'd take to it mentally with the hustle and bustle, I don't know."
The first entry stage to the Melbourne Cup, which this year for the first time will be sponsored by Lexus and be worth $AUS7.2million, is on Tuesday. There is one more nomination stage on September 4, before the weights are released on September 11.
The Ebor could well become the de facto European springboard to Australia next year when the prize-money will be increased from £500,000 to £1million.
Jarlath Fahey was delighted with the performance of third placed Sea The Lion and is already eyeing a tilt at next year's race.
"We're thrilled. When you hit the places at a meeting like this, it's unbelievable," he said.
"He's a very good horse and runs his heart out.
"The way he's rated now, it's going to be difficult to find races for him. He needs quick ground and if the weather breaks we might not have anything for him for a while. We have no entries for him at the minute.
"We have no plans, but we might come back next year and try to win the million."