Small-scale County Limerick breeder John O'Brien is eagerly looking forward to his trip to Cheltenham to cheer on Might Bite in the Timico Gold Cup on March 17.
(Get Gold Cup statistics, trends, history and full replays here)
The nine-year-old is the ante-post favourite for the blue riband event, having won six of his nine starts over fences including last season's RSA Chase and the King George VI Chase at Kempton over Christmas.
Might Bite is a son of Scorpion out of O'Brien's broodmare Knotted Midge and he is understandably excited about the prospect of breeding a Gold Cup hero.
He said: "I think he has a favourite's chance and I wouldn't be one bit surprised if he could do it. It would obviously be massive for me if he could.
"Knotted Midge is the only broodmare I've ever had and it was only by accident I got her. She'll be the only broodmare I'll ever have as well, bar I keep Might Bite's Walk In The Park half-sister.
"The mare is 18 now. She's fresh, though, as she missed a few years."
Reflecting on Might Bite's King George success, O'Brien added: "I thought he put up a good performance in Kempton. He had to go and do the donkey work to take Bristol De Mai out of his comfort zone.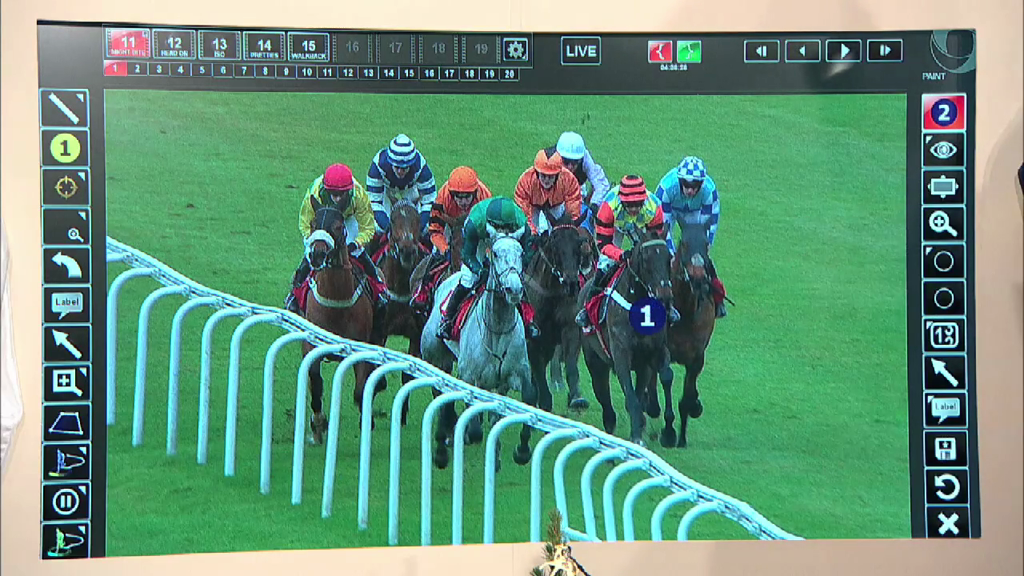 Watch in-depth analysis of the King George VI Chase from The Verdict
"After beating him off, he was always going to be a sitting duck, but every time they came to him he was going on and he was never going to be beat."
Might Bite is not everybody's cup of tea, having shown wayward tendencies on more than one occasion, most notably, of course, in the RSA 12 months ago.
O'Brien expects Nicky Henderson's charge to be ridden with more restraint this time around.
He said: "People have this thing that he's very quirky and that he's keen, but you'd actually hold that horse with a silk thread. He's not a bit keen and the reason he's ridden like that is that he gains lengths with his jumping.
"He'll (Nico de Boinville) have to hold on to him a little bit the next day. He was faster to the two-mile point than the champion chaser was last year.
"They can hardly expect to take the same approach again and win a Gold Cup. They're going to have to rein him back a bit. You'd imagine they might settle him in third or fourth and take their time.
"As regards the waywardness at the finish last year, I think that was just a case of being in front too long. I think if he had a bit of company he'd be fine and I wouldn't worry about it."
O'Brien felt Might Bite was destined for big things from an early stage, adding: "I sold him as a three-year-old. I broke him and I rode him and I sold him on to Henderson's, the very same as I did with his half-brother Beat That.
"Might Bite was a gorgeous horse from the word go. Beat That was a good-looking horse but this fella was a model from the day he was born.
"Beat That is 10 at this stage. I think he's in the Pertemps Final. Injuries have taken their toll on him, unfortunately. He's dropped a bit in the handicap, though, so he might have a squeak, too.
"The mare has had two runners - Beat That who has won two Grade Ones, and Might Bite has won three.
"She has a Walk In The Park filly on the ground and she's in foal to Milan."