Leading jockey Megan Nicholls is quitting the saddle to concentrate on her media work.
The 25-year-old announced on Racing TV on Wednesday night that she would be bowing out after partnering Oleg in the final race of the night at Kempton for her father, Paul, the 12-times champion National Hunt trainer.
Oleg has provided Nicholls with two of her 110 career winners but the seven-year-old grey was unable provide her with a fairy-tale finish, finishing a creditable fifth at 18-1.
"I started with Dad and wanted to finish with him, although I didn't tell him this was the plan!" she said.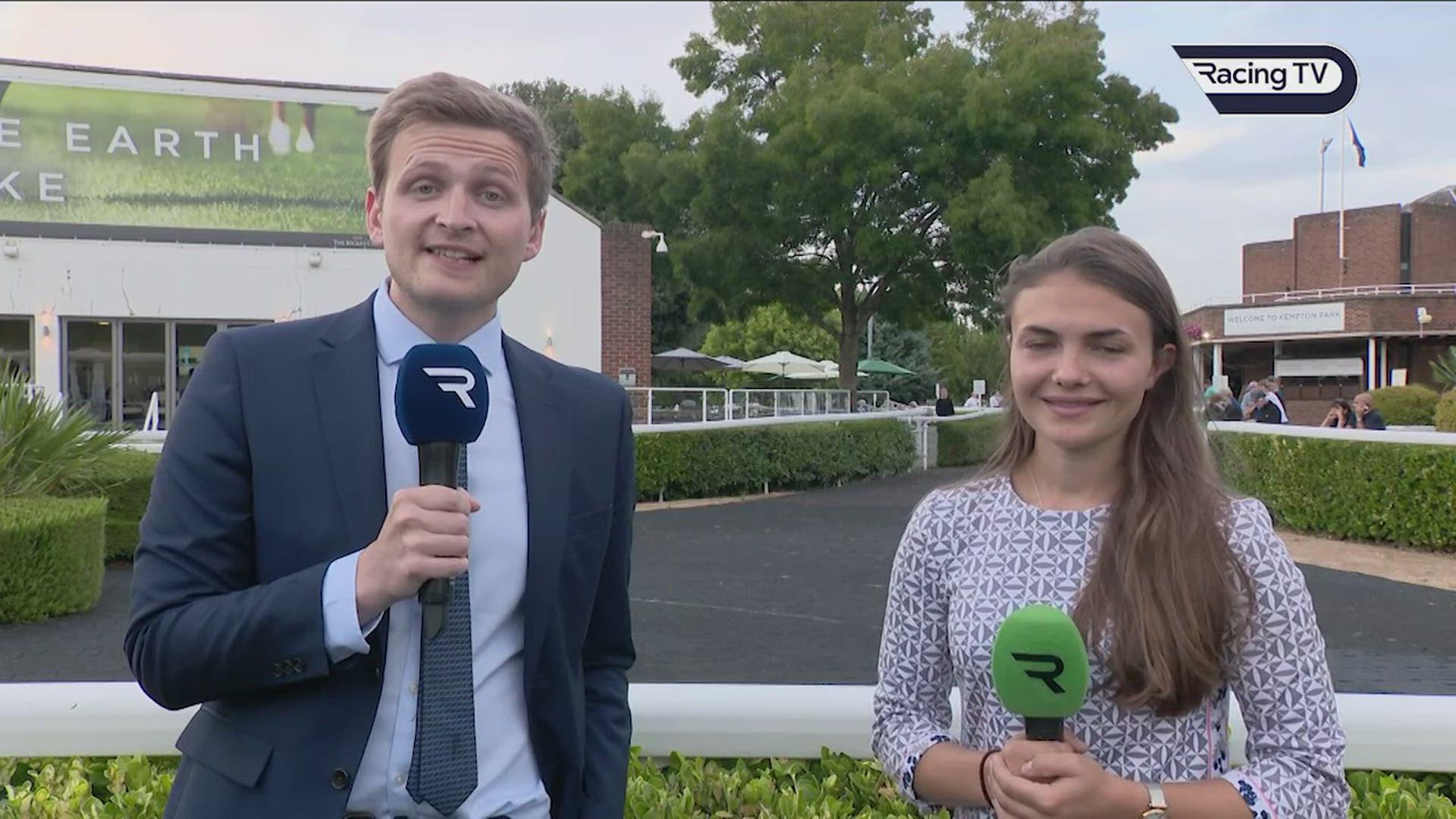 Full interview: Megan Nicholls tells Racing TV's Anthony Dunkley more about her decision to retire from the saddle, her career highlights and what the future holds
"I thought today was the right day [to stop]. In the back of my head I thought it was the perfect opportunity. It just felt right. I suppose it's been kind of on the cards for little while. I've had an amazing time riding and absolutely loved it, starting in point-to-points and turning to the Flat.
"But in the last two years I've been doing a bit more of the media side and I've very much enjoyed it. And I also like to be realistic: if I was talented enough to be riding at the standard of Hollie Doyle or Hayley Turner, and so on, then I wouldn't even have been thinking about something different.
"Don't get me wrong, I've had many good days, but sometimes there's only so far you can get and I wouldn't want to be beating around trying and never getting anywhere, so I turned my hand to something else.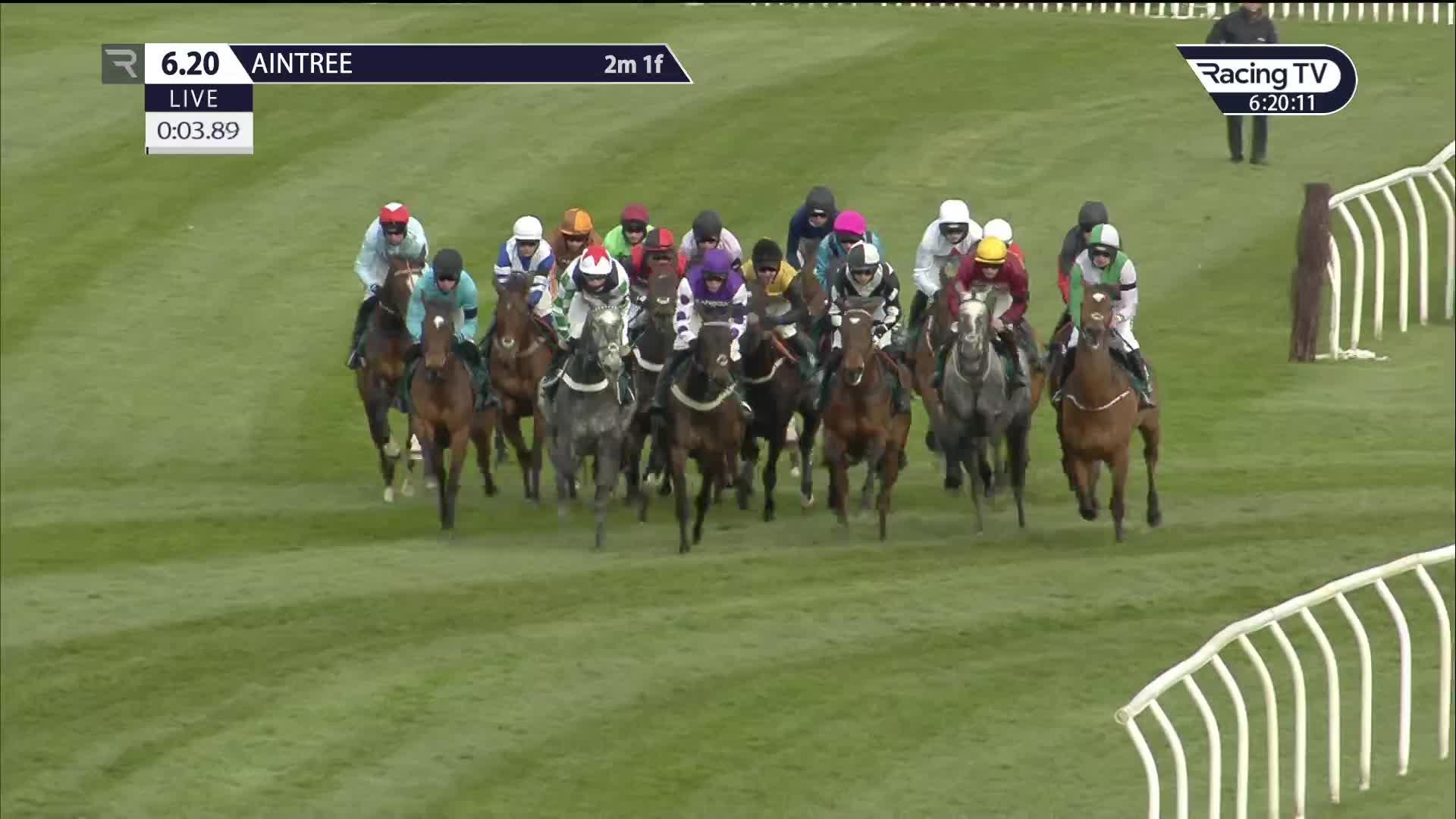 Nicholls and Knappers Hill win at the Grand National meeting
"I've had some amazing [media] opportunities with Racing TV and ITV and it's kind of been a natural transition."
Nicholls Sr provided Megan with 23 of her wins, including her biggest success on Knappers Hill in the Grade Two bumper at the Grand National meeting in 2021. Reflecting on that victory, she said: "It was awesome, and even more special in that it was the day Rachel Blackmore won the Grand National. The whole day was just incredible.
"Aintree is a special place and the only thing I was gutted about it was that it was in Covid times and there wasn't a big crowd. I would have loved it to be a big crowd and atmosphere, but it was still an incredible day and would have to be a highlight."
Nicholls made her debut as a 16-year-old in 2013 and enjoyed her first winners the following year. Her best year came in 2019, when she rode 29 winners on the Flat from 226 rides. And in the same year, of course, she enjoyed that giddy day at Aintree.
The following year Nicholls rode another 21 winners on the level but last year she rode half as much and chalked up only seven winners.
This year, she's had one winner from 29 rides – eight of them being on the card exclusively for female jockeys at Carlisle on Monday. Her final success was on Dereham for trainer John berry at Pontefract in April. He was one of more than 180 trainers to use her services over the years.
Increasingly, she has found herself juggling other roles, including as a presenter for Racing TV and ITV. She also enjoys attending yearling sales and has made purchases for several individuals.
Nicholls says she will continue to ride behind the scenes. She told presenter Anthony Dunkley: "One thing I absolutely love, and always have done, is working with the young horses - the two year olds coming through. I love getting a feel of them when they're starting to step up their work and get to the racecourse.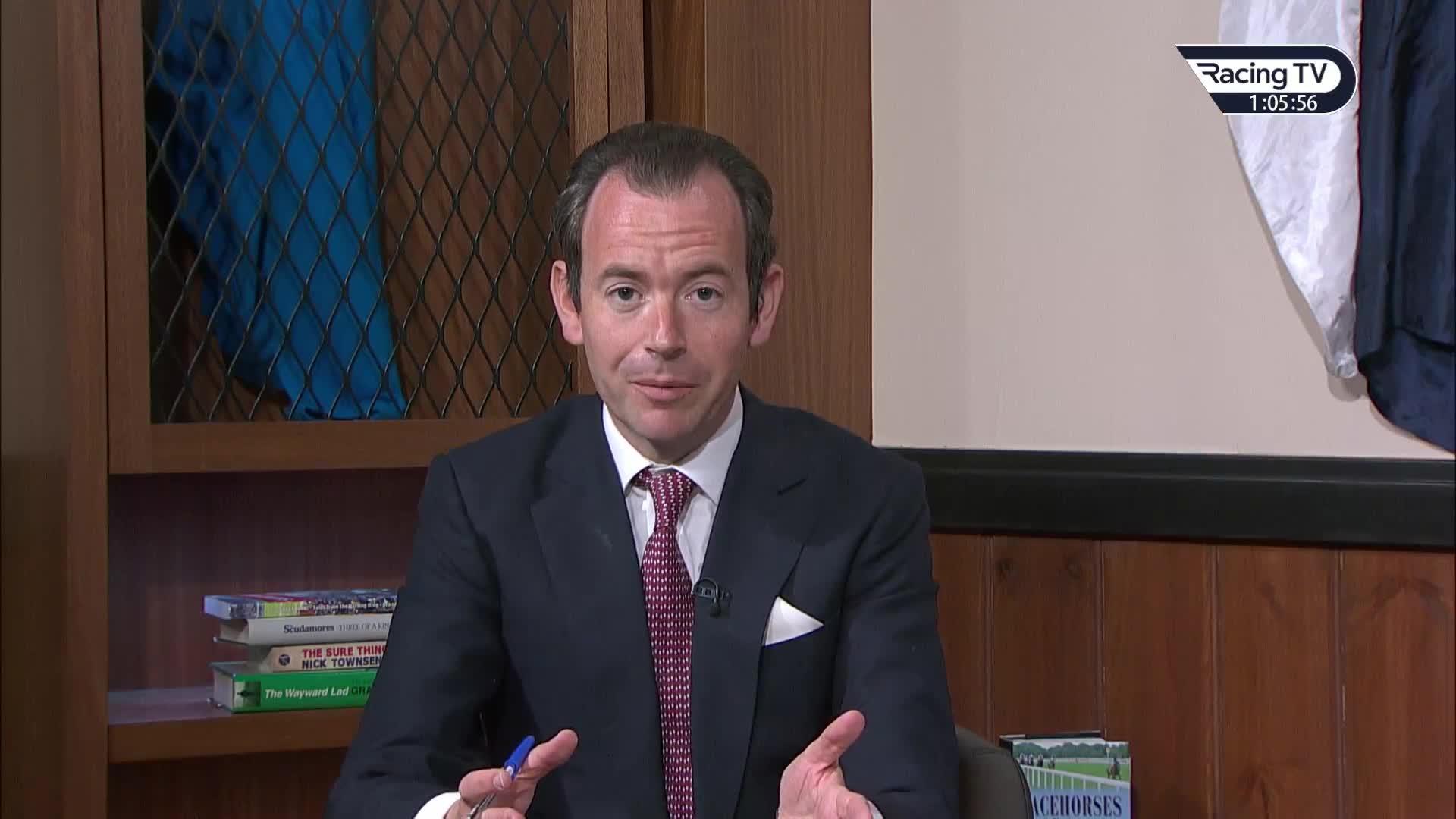 Nicholls and Stott appeared on Luck On Sunday during the Covid lockdown
"Thankfully, I'll always be able to enjoy that as I definitely won't stop riding out. I'm fortunate enough that there's plenty of yards around and hopefully they'll be happy to have me in, so I'm lucky in that respect that I can carry on doing that."
She added: "I will miss coming racing and being in the weighing room. I've met some great friends over the last few years, and I've also met my partner Kevin Stott through the weighing room. It's been very special place, for many reasons. You can't really describe the atmosphere in there, and the sort of family that is created around this racing world. It's just very special and I've been so fortunate to be part of it."