Welcome to a new season of The Road To Cheltenham, starting off from a new base, you'll have noticed. I realise that, like any new home, it's going to take some getting used to and I must stress that the old place was lovely, too – excellent landlords – but there are some mod cons to this development that will soon be apparent to all interested parties.
Don't let the new address lead you to the wrong review, either. Like Lassiwala in Jaipur, below, several identically-named competitors have sprung up two or three doors down but this is the only place with the terracotta pots and the crust on top.
Years, it's taken me, to perfect this recipe. Years, it takes me, to write the damn thing. There's nothing oven-ready about this enterprise.
If you're unfamiliar with this weekly column – and if so, I'll try to forgive, but can't promise anything – you'll know that it seeks to reflect on recent races with a view to their impact on the Cheltenham Festival.
However, it does not sacrifice on that altar the many worshipful events that take place en-route. If you're a right-handed flat-tracker, you're very welcome and equally valued in this church.
So, fellow pilgrims, over the coming weeks, I can guarantee the planes will fly, there will be clean drinking water and adequate supplies of glucose, milk solids and whey to make the Mars bars that we need. Shrink-wrapped kipper in-hand...
...let's unleash the potential of our chasers, hurdlers and novices. (Er, Boris: we're just doing chasers this week. Detail, piffling detail.)
Magners Cheltenham Gold Cup
Defying convention, this tale opened with an unexpected plot twist when Gold Cup favourite Kemboy and the other 28 horses owned by the Supreme Horse Racing Club were last month barred from being entered or declared for any race.
Horse Racing Ireland imposed the ban after Supreme failed to respond for more than three months to its requests for membership details of each horse. HRI were investigating long-running complaints about the syndication company, founded in 2011 by Steve Massey and Jim Balfry, which now faces allegations of financial impropriety – including the over-selling of shares.
Legal moves are afoot from some SHRC members to assert ownership of the horses and re-register them under a new structure. However, equitably apportioning each member's interests will be a complex task if, as New York-based businessman Brett Graham – who believed he owned 40 per cent of Kemboy – alleged in the Racing Post, "we know now that shares have been oversold".
"We know that we are going to have to get some haircuts," a pragmatic Graham said, just like in the movies (sadly), after saluting the "great spirit and cooperation from a lot of members".
The November 27th deadline for entries in the Savills Chase, Leopardstown's Christmas feature won by Kemboy last year, is concentrating minds and Graham indicated that trainer Willie Mullins has continued to train the horse for that target. "I would be very, very surprised if you did not see him running there, if he stays fit and healthy," Graham asserted.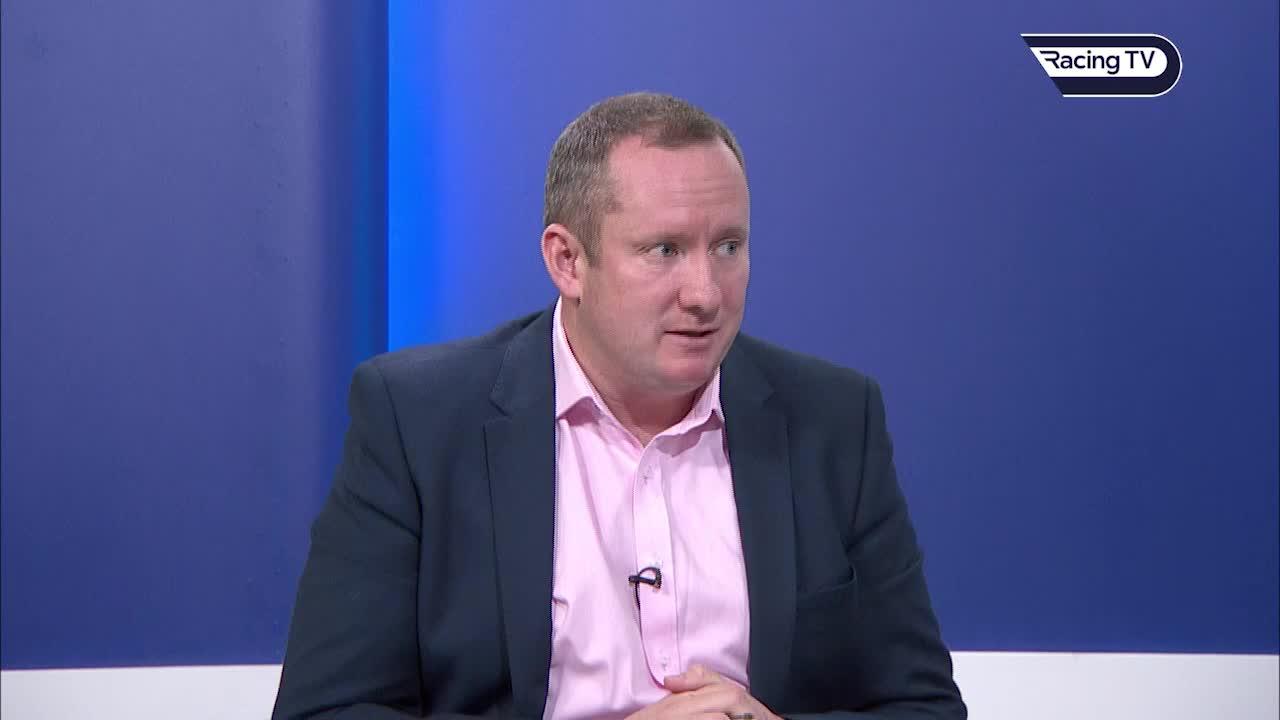 Lydia's Road To Cheltenham will be complemented by a new TV show on the channel. Here's a flavour of what you can expect
Of course, Kemboy departed at the first fence in last term's Gold Cup for reasons that aren't entirely clear. The camera angle only shows him perhaps – not definitely – tight for room and characteristically keen against the inside rail towards the rear of the field, prior to him becoming unbalanced and eventually unseating his rider some strides after the fence.
Subsequent evidence suggests he may have been, at least in part, the architect of his own downfall because his nine-length demolition of the Betway Bowl at Aintree was achieved despite him adjusting right at pretty much every obstacle. That's a sharp track but it's something to bear in mind as a trait I hadn't previously noted.
Otherwise, licence to race permitting, Kemboy is entitled to the favourite's berth after ending his campaign – and unwittingly bringing the curtain down on Ruby Walsh's sublime riding career – by defeating by two lengths fellow seven-year-old and Gold Cup titleholder Al Boum Photo at Punchestown, the pair 22 lengths clear of their nearest rival.
Although unproven over the Gold Cup trip, Kemboy has blossomed for an extra accent on stamina and has learnt to jump efficiently, often to the point of being low. He's so far been at his best when dictating the tune to his rivals: leading with a circuit to go under a creative ride from David Mullins at Leopardstown, making all at Aintree and – attended but not harried by Definitly Red – controlling the fractions at Punchestown.
These are unlikely tactics to pull off in a Gold Cup. An on-song Native River, for example, jumping metronomically and attuned to Cheltenham's undulations would severely test a floater like Kemboy, whose rhythmic, low-slung style looks best suited to flat tracks. The King George is the race for him but, for various reasons, that looks unlikely.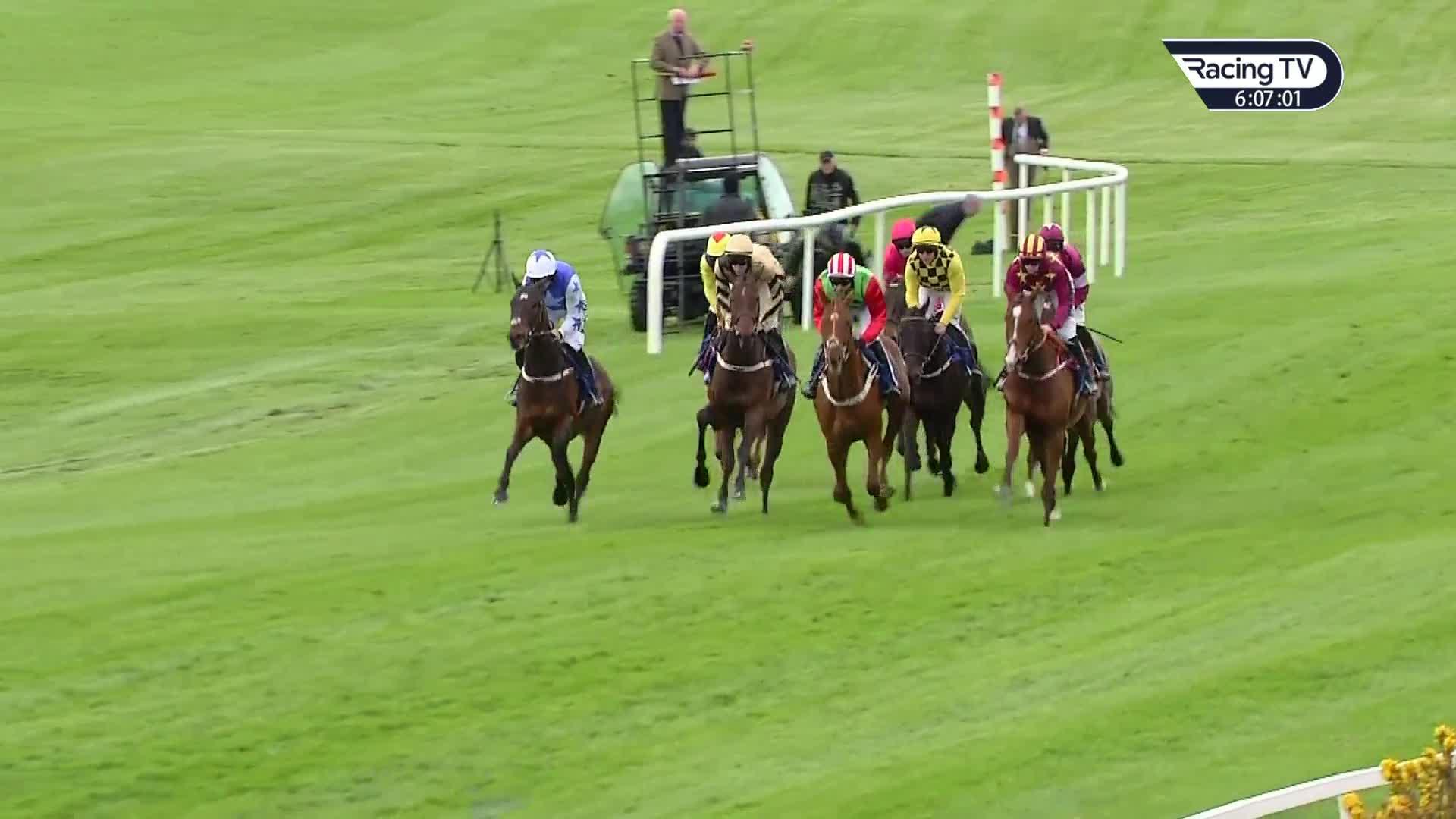 Watch the full replay of Kemboy's victory in the 2019 Coral Punchestown Gold Cup
On a mark of 177, Kemboy is ranked the highest-rated chaser in training, ahead of King George-bound Cyrname on 176 and – controversially for some – Altior on 175, both of whom are also set to clash at Ascot this Saturday. It would be a great shame if, for the tawdriest of root causes, we are denied Kemboy racing in the prime of his life.
Stablemate Al Boum Photo is also rated 175 and looked a shade below his Gold Cup best when beaten at Punchestown, not jumping anywhere near as well. Jockey Paul Townend discovered a lovely tempo on him at Cheltenham (bar scrambling over two out) and he was always moving silkily behind the leaders, even if the field bunching when bypassing the third last might have further showcased to his tactical speed. We await, with rather more certainty, his reappearance.
As for the Gold Cup itself, I felt that bunching at the bypassed third-last fence enabled Barry Geraghty to galvanise runner-up and dour stayer Anibale Fly into a better position than he would have otherwise held when getting outpaced by the winner approaching two out.
Yet fellow slugger Native River was disadvantaged by that hiatus in jumping because it was only the quality of his leaps keeping him in the game rather than the tenor of his gallop, which looked lethargic from an early stage. He was below his best last season, whether because he'd taken in a tougher campaign route or because the previous year's duel with Might Bite had left its mark. After all, that showdown surely had left its mark on the latter.
Talking of dull performances, after his 33-length beating into eighth, favourite Presenting Percy had me contemplating the futility of life. All that debate, all those column inches about taciturn trainer Pat Kelly's mysterious methods only for the horse to never be remotely competitive and finish lame. Galway had even turned their fences round for a VIP schooling session for him!
Yet despite all the yak, you never once felt you were getting the full story. It's a good trick, letting others do the talking. Owner Philip Reynolds needs to start practising that fake Chinese accent for when Kelly passes him the phone this season.
Both Bristol De Mai and Clan Des Obeaux delivered best-ever Cheltenham performances in third and fifth respectively, jumping accurately and travelling smoothly. Perfect storms aside, neither of them will ever win a Gold Cup, therefore.
The pre-Festival break that trainer Nigel Twiston-Davies permitted Bristol De Mai – you'll recall the scale of gaffer tape required to keep him from the declare button in January and February – may well have maximised the grey's chances but neither horse is ideally at home on an undulating track. Clan Des Obeaux might also be better when racing right-handed.
Watch the full replay of the Ladbrokes Champion Chase at Down Royal
Hence, unsurprisingly, this month trainer Paul Nicholls dispatched him to Down Royal for the Grade One Champion Chase and a clash with Road To Respect – predictably, a year too late in his Ryanair participation when third to Frodon in March – and last year's RSA Insurance Chase beaten favourite, Delta Work.
Having raced prominently, Clan Des Obeaux got all bar Road To Respect in trouble when ridden into the third last and catalysing the race but the latter moved smoothly into the lead at the second last for back-to-back successes in the event.
Clan Des Obeaux knuckled down willingly but was held by four lengths come the line.
The runner-up will be heading to Kempton to defend his King George crown against what (at this stage) appears an incomparably deeper field than he faced in 2018.
The winner will presumably stick to the Savills Chase, in which he was a disadvantaged third last year.
Delta Work was again let down by his jumping and beaten by 16 lengths, admittedly with Keith Donoghue in the saddle rather than Davy Russell. But he didn't jump well enough when third in the RSA for Russell either. I've read interpretations that suggest had Russell pressed on sooner, the result might have been different and trainer Gordon Elliott seems to be thinking the same way.
"We were all a bit annoyed with ourselves after he was beaten," he said in his Attheraces.com stable tour. "At the time of the race, the meeting wasn't going great for our horses or our jockey and between us we probably didn't have enough confidence in the horse. On another day, with different riding instructions, I think he might have won."
Yet to my mind, the best horse won the RSA and would have triumphed however his rivals had played their cards. Everyone's favourite camel-shaped chaser, Topofthegame, travelled and jumped well, enabling Harry Cobden to take whatever position he wished throughout.
The jockey had also learnt his lesson from the Kauto Star Chase when his mount had also bombed along before leading three out... only to lose focus, make mistakes and idle, surrendering victory to the fine mare, La Bague Au Roi.
By contrast in the RSA, Cobden produced Topofthegame at the last and led shortly afterwards. Even so, his mount idled on the run-in, enabling runner-up Santini and Delta Work to make cheap ground late.
Sadly, I won't get to strongly argue this toss because in September trainer Nicholls reported Topofthegame had incurred a minor injury – "tiny, tiny, we're talking very small" – to his near-fore tendon. The horse could feasibly have recovered in time for the spring but, drawing on his vast experience for a horse who's still only seven, his trainer prefers to err on the side of caution and wait until next season to bring him back.
A matter of hours after they finished first and second in the RSA, I backed Topofthegame and Santini to win the 2020 Gold Cup – the former at 14-1 and the latter, beaten (an admittedly idling) half a length, at a crazy-big 33-1. It was like the good old days for those few heady minutes! Gold Cup prospects quoted at bigger than 8-1!
I backed Santini on the basis that he'd achieved his Festival second on just his third chase start and despite suffering a heavily-interrupted preparation – missing an intended engagement due to the equine-flu outbreak and then being a martyr to his feet in the immediate prelude to the Festival, after pulling off a shoe when schooling.
Plus, this big stamp of a horse was always more likely to be at home on the more galloping New Course, home of the Gold Cup, than the tighter turning Old Course, host of the RSA. In short, there were many factors that made him far, far better than a 33-1 shot.
I wasn't expecting much from Santini's seasonal debut at Sandown Park this month, for horse and course reasons. Trainer Nicky Henderson had talked all last season about what a stuffy horse he was to train – that was another reason why his RSA performance, returning from an unintentionally long break, seemed worth marking up – so I expected to be underwhelmed.
Santini certainly didn't disappoint in that regard, scrambling home by a head from the officially 19lb-inferior Now McGinty, who was receiving just 6lb and had been beaten into a distant eighth in the RSA.
It was an odd race, with the runner-up going out to lead but slamming on the brakes at the second and fourth fences and then having a leer at the stable exit before commencing his final circuit. Yet he was up for it at the business end, perversely, harrying Santini all the way to the line.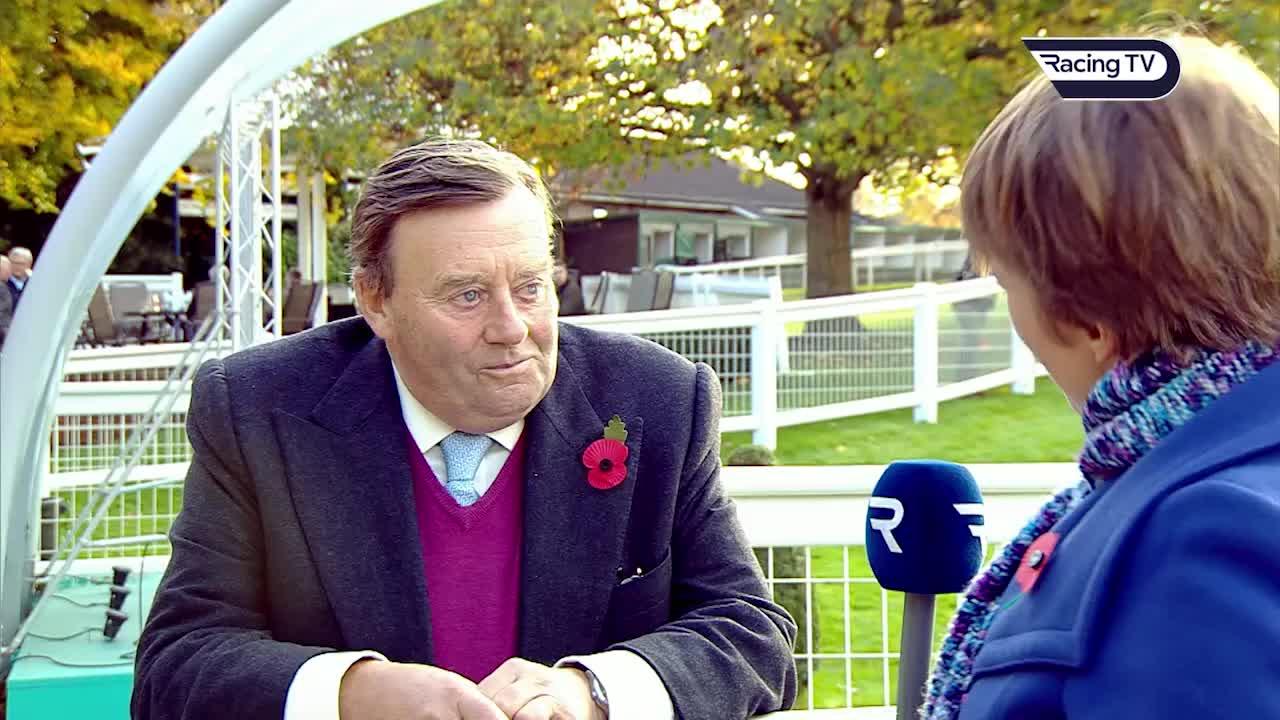 Lydia interviews Nicky Henderson on Racing TV after Santini's less-than-sparkling return
Sandown's run of seven fences down the back straight, culminating in the quickfire Railway trio, go some way to neutralising the relatively galloping nature of the topography. They were never going to be Santini's bag so it surely didn't help that Now McGinty was practising his emergency stops alongside.
Jockey Nico de Boinville was having to nudge his mount along from an early stage as a result, reporting to Racing TV afterwards that he was "a bit laboured" while Henderson said "he has a long way to go" as a prospective Gold Cup candidate.
In the aftermath, the latter also ruled out the King George – an odd entry given how little Santini was suited to Kempton when third in last year's Kauto Star – and was struggling to pinpoint a target before the Cotswold Chase at Cheltenham near the close of January.
The elephant in the room was the Ladbrokes Trophy, the ideal target for an upwardly-mobile second-season chaser who loves a galloping track.
Presumably Henderson's late-onset handicap phobia was at play because, despite having won the race with RSA heroes Trabolgan (carrying 11-12) and Bobs Worth (11-06), Santini wasn't entered. (I was so surprised his name didn't feature on that list that I paranoidly checked it three times on the morning of his seasonal debut.)
But the landscape now looks different as a result of Henderson's Unibet blog last week, in which he suddenly revealed that "Nico did comment on his wind when he came back in" after the race at Sandown.
"When you run horses on very soft ground like it was there, you will get them to make noises that you'll never hear anywhere else and it's not something you can see on a scope," Henderson said.
"So, we have not messed about and he's gone straight in to have his palate cauterised. I'm just thinking there may be something there so it makes sense to get it out of the way now while he's fit. He'll have five days' box rest, five days on the walker and then we can crack on again. It's a very minor wind op."
As the date of the Cotswold Chase approaches, I expect Henderson to start getting windy about the likely state of the ground at Cheltenham. You know the deal: not wanting to 'subject' Santini to heavy going on his first run back from an absence due to a wind operation. Then the Denman Chase, at Newbury in February, comes into play instead – a path that Native River trod to Gold Cup success in 2018, albeit with a greater degree of experience already under his belt.
Nonetheless – and contrary to the prevailing inclination to write him off after Sandown – I suspect I'll be glad to have Santini on side when the field lines up for the Gold Cup on 13 March 2020, purely on the basis that the race should play absolutely to his strengths. I'm also never more comfortable than when holding an outlying position in horseracing. It calms me.
Watch all the meetings that matter across Britain and Ireland with a free one-month trial of Racing TV – hurry though, only 500 remain and the offer closes on Sunday! Click here to get yours now!
It was also surprising to see Lostintranslation absent from the Ladbrokes Trophy entries but, after the breathless response to his Carlisle intermediate chase success on his seasonal debut, he's now bound for a clash with Bristol De Mai at his Haydock manor this Saturday. What first attracted you to the £1million-bonus-initiating Betfair Chase, Mr Tizzard?
Henderson has even floated the possibility of running Altior there should Ascot's ground become more testing than Haydock's this Saturday, moving the unbeaten chaser up to three miles a race sooner than planned. (More on the potential implications of that later.) Whatever, this will be a rigorous examination of Lostintranslation.
Let's be clear, too: on figures, he achieved about as much as did Santini when winning at Carlisle – or even arguably a tad less. He should be comfortably beating the 146-rated Count Meribel, subsequently sixth off that mark in Saturday's BetVictor Gold Cup, especially when dictating the terms from the front.
Granted, he beat a below-best Topofthegame at Aintree by six lengths in April – the course was never likely to suit the runner-up – and is a hell of a slick jumper, plus he's as yet unexposed over three miles. But for him to be 7-1 second or third favourite for the Gold Cup is over-excitable.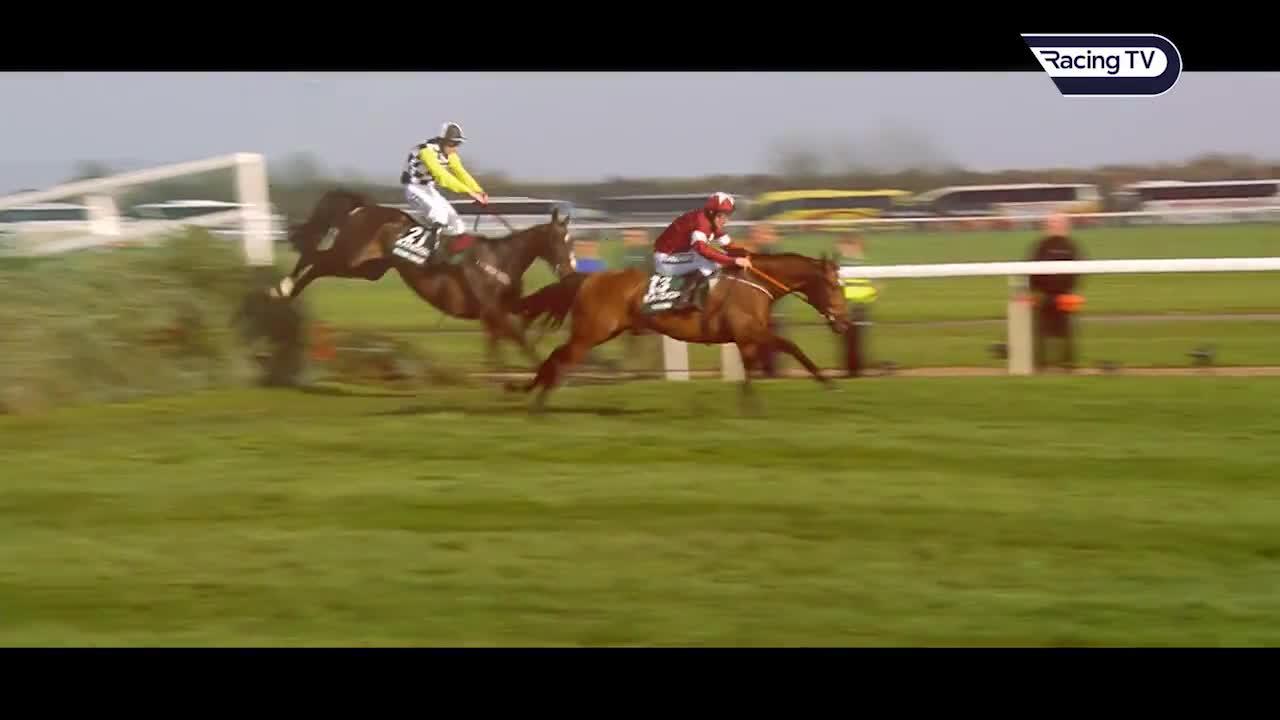 Tiger Roll faces a spell on the sidelines
Finally, the setback sustained by Tiger Roll presumably means we'll be spared the futile, if well-founded, entreaties to run him in the Gold Cup. Rated 172 after winning a second Grand National, having been still pretty much on the bridle after the last, he would have been well worth his place.
But owner Michael O'Leary, throwing shade at BHA Senior Jumps Handicapper Martin Greenwood, says that mark is "complete and utter horsesh#t", reiterating his warning that too great a weight allocation will prevent any Red Rum-like attempt on a third straight National success.
After a small chip in one of Tiger Roll's joints was recently discovered and removed, this sideshow is thankfully academic until the Grand National weights are unveiled in February. How much we must all be looking forward to that.
Suffice to say, Tiger Roll is intended to return in that month's Boyne Hurdle and will then attempt a third straight win in the Cross-Country Chase – and his fifth in total at the Festival.
Ryanair Chase
The Ryanair ante-post market is its usual inchoate mess, mostly populated by horses who've tried and failed in the Gold Cup or Champion Chase previously or else will be doing that in 2020. At the head of the market currently is a possible exception in that, were Defi Du Seuil to go for the Champion Chase, especially in an Altior-less year, he'd have a very good chance. He's discussed in that section, therefore.
The titleholder is, famously, Frodon after that superb display of controlled jumping aggression and that tenacious final attack from the last fence. I've just watched the race again and, alone in my study eight months after the event, I found myself shouting superfluous encouragement at my laptop and ended with tears running down my cheeks. Daft what racing does to you, eh?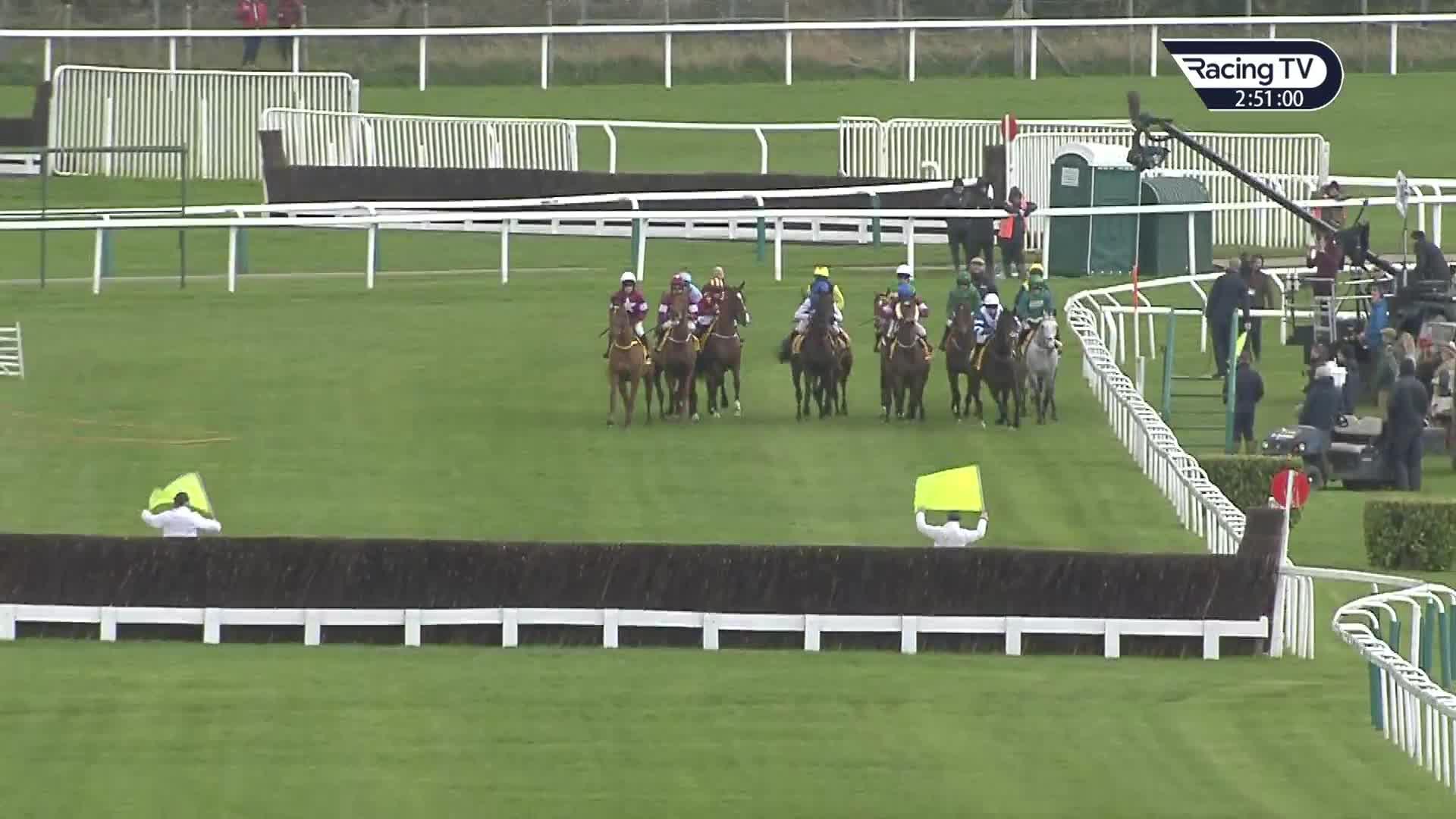 Ready for more tears? Frodon wins the 2019 Ryanair Chase
His devoted sidekick Bryony Frost of course played her part, letting him jump for her at a well-judged pace from the outset, without the need to interrupt him with organisation and thereby saving enough to make the final attack count, having been narrowly headed by Aso two out.
Sub Lieutenant was deployed to hassle Frodon but he couldn't run or jump smoothly enough to have any impact, so it ended up that the closer you could sit to the leader, the better it was for you at the finish.
Road To Respect and Monalee got outpaced from two out prior to staying on. Un De Sceaux came from further back than the others with the trip, track and ground combination presenting a test at the upper reaches of his stamina; he could make no impact from before the last. Footpad could simply never quite get involved and was found to have broken a blood vessel.
Frodon lacked his usual verve on his seasonal return in Aintree's Old Roan Chase, his jumping requiring self-correction on two occasions, and the removal of the three fences in the straight due to the low sun – meaning six obstacles fewer were jumped in total – also nullified what should have been his asset.
Perhaps Frost was forced to nudge him along a shade quicker to compensate, making him a slow-moving target for Kalashnikov and, more potently, Forest Bihan in the fenceless straight.
Winner of the Grade One Manifesto Novices' Chase over that course and distance at the Grand National meeting, Kalashnikov is still inclined to the odd sizeable error and threw one in at the second.
He was just bang unlucky when unseating Jack Quinlan at the sixth in last term's Arkle, however, when the falling Ornua ricocheted into him – a case of what might have been because, early days though it was, Kalashnikov appeared to be in a fearsome rhythm at the time.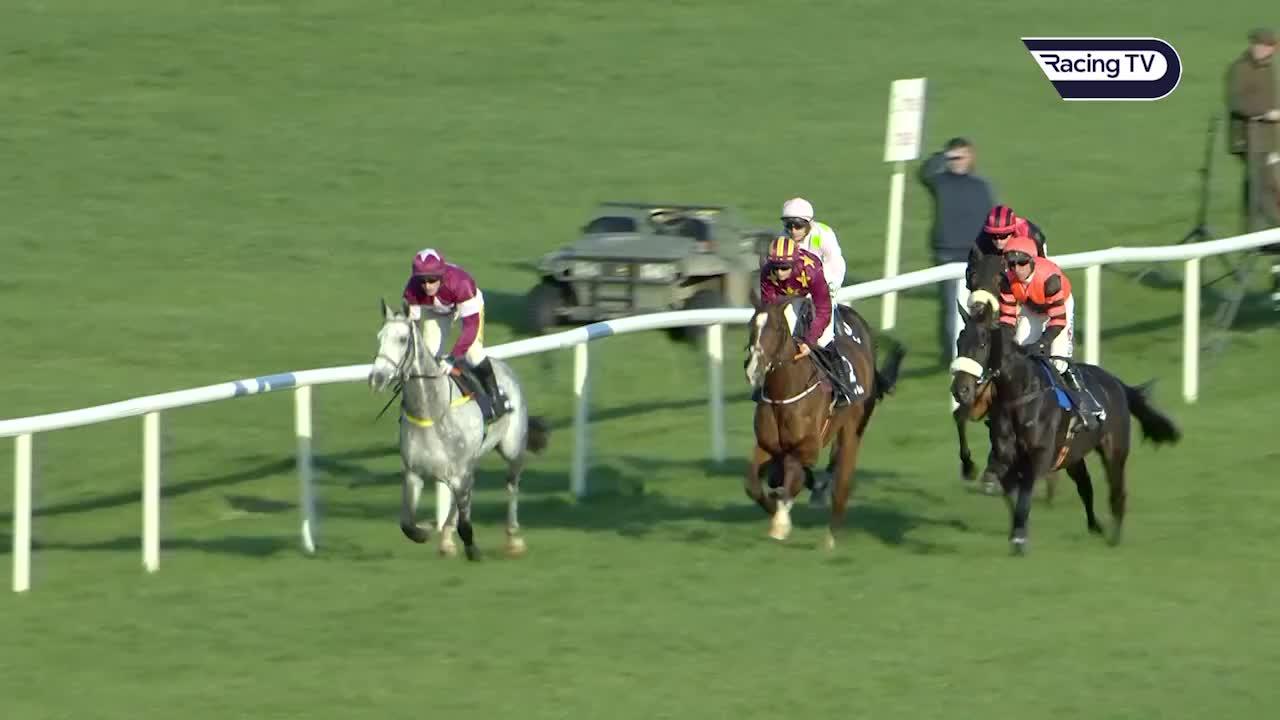 Watch how Douvan delivered on his return
Over in Ireland last week, Douvan returned to the track for the first time in 569 days and having raced only twice since his then shock defeat in the 2017 Champion Chase, when he jumped erratically and was subsequently diagnosed with a fractured pelvis. That complaint has troubled him ever since.
When he lined up in the Grade Two Clonmel Oil Chase, trainer Willie Mullins professed that it was "nearly a victory already to have him back and in the sort of form he is in" and was hoping he'd finish second or third behind some decent albeit match-fit, if hitherto mostly much inferior, rivals. As it turned out, Douvan won by nine-and-a-half lengths.
Initially settled in mid-division on the inside, he made an error at the seventh before moving up and jumping into the lead approaching the tenth. From there, jockey Paul Townend eased him into a long lead and had the race well under control when guessing at the final fence while probably coming to the end of his tether.
"He did way more today than I expected," Mullins ventured. "He didn't look that he needed to go up in trip. I would have thought to come back in trip. Paul just said in a more competitive two-and-a-half-mile race he'd be fine, but to me he looks to have a lot of the speed that he had before. I wouldn't be looking for three miles now after that performance.
"I didn't know whether he was getting tired or not, but when Paul got off him he said he was just idling and had plenty in the tank. I'm much happier now than I have been at any stage over the last 569 days. I'd imagine it'll be Christmas for his next run."
Much as I might hope that Douvan retains all or most of the brilliant ability that saw him pass unbeaten through 13 straight races over hurdles and fences once joining Mullins, for punting purposes I can't have him on my mind. Whether it's a best-priced 10-1 for the Ryanair or 14-1 for the Champion Chase, he's too much of a risk on ante-post terms.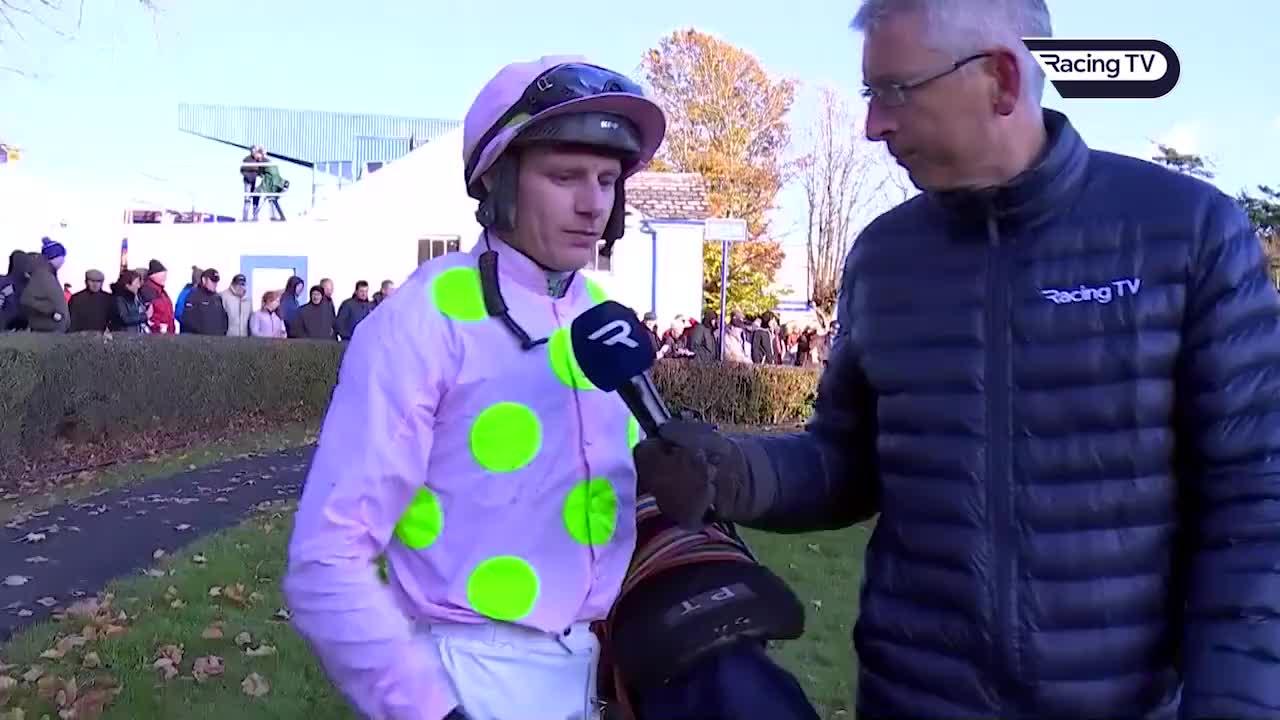 Here's what Paul Townend made of Douvan's successful comeback at Clonmel
Of course, Mullins has got Min – crucially also, of course, owned by Rich and Susannah Ricci – waiting in the wings for the Ryanair after his 20-length demolition of Politologue under a positive ride from Ruby Walsh in the Melling Chase.
Until then, I'd rarely felt that Walsh held much belief in Min but, reverting to the positive tactics of his early career, the partnership delivered an outstanding performance. Dropped back to two miles, he chased Un De Sceaux in vain at Punchestown later that month. He'd also lacked the speed for a tactically-run Queen Mother Champion Chase, getting shuffled back after three out and then squeezed out before the home turn. Game over.
Clearly the most significant early-season clash takes place at Ascot this Saturday when Altior puts his record of 19 successive wins on the line against the sectionalistas' darling, Cyrname, in the Grade Two Christy 1965 Chase over 2m5f. This clash could cause a few running plans to be ripped up.
Memories of Altior jumping markedly left at Ascot last season are hard to shake. He's also racing over three furlongs further than previously. Should he be unambiguously undone by Cyrname, gone immediately are plans for the King George and, by extension, any more out-there notions of the Gold Cup. Yet given how nearly he was sunk by a relatively steadily-run Champion Chase in March, it's harder than usual to envisage him trying to emulate Badsworth Boy with a third straight success.
As a four-times Festival winner, it's virtually impossible to imagine him sidestepping the meeting and 'waiting for Aintree' – unforeseen events allowing – so surely the race he is most likely to contest on all known evidence is the Ryanair. For which William Hill are 14-1. Even the 10-1 everyone else is offering looks too big. To quote the go-to turn of phrase in snooker commentary, it's a shot to nothing. So, I'm going to take it and risk a spectacular in-off as soon as this Saturday!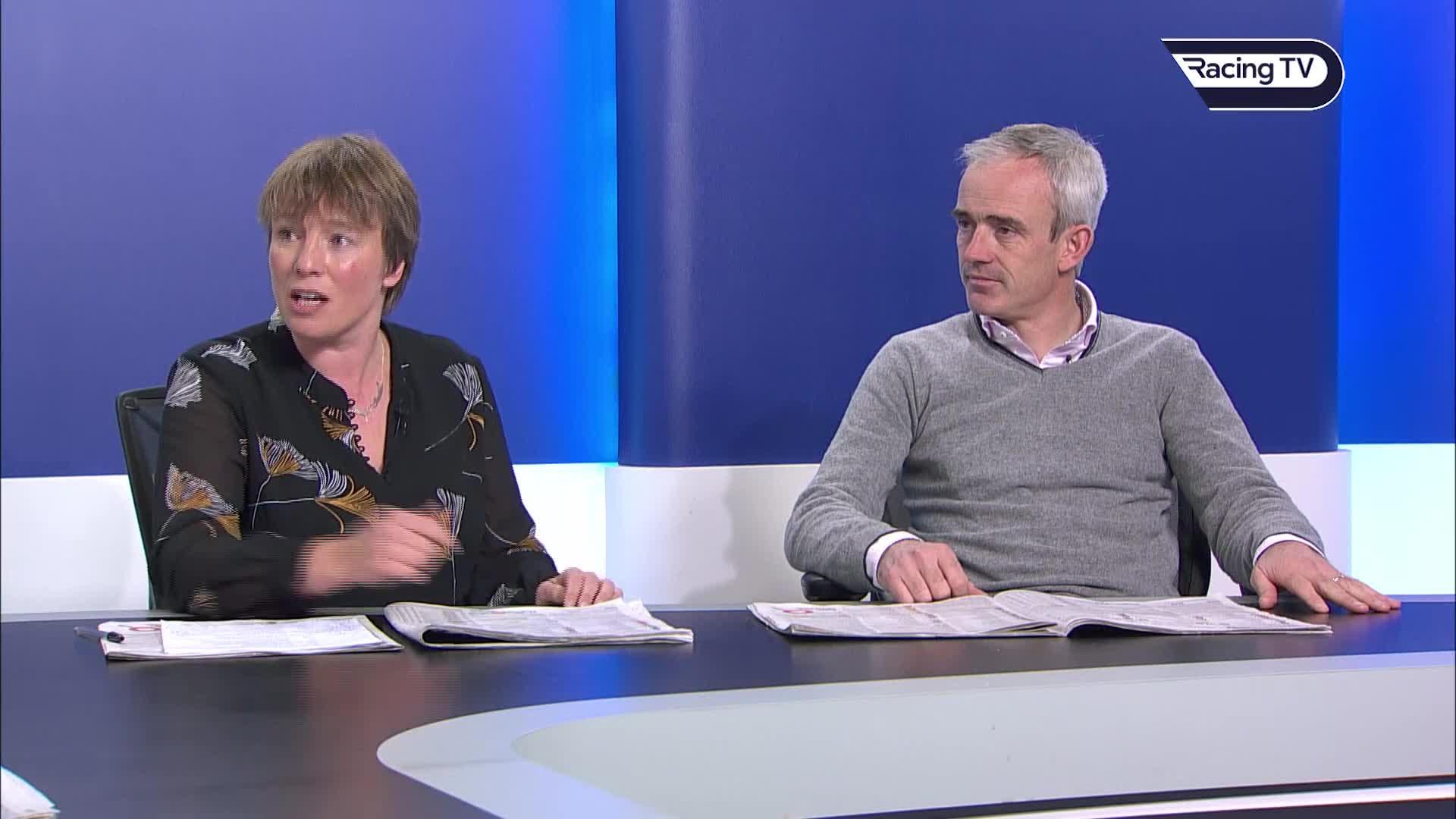 Lydia and Ruby Walsh discuss Altior on Thursday - look out for regular episides of the Road To Cheltenham featuring the pair on the channel
My feeling is that Cyrname is less of a proposition in Festival terms due to the large doubts about his ability to be as effective when racing left-handed. Trainer Paul Nicholls was palpably in the process of talking himself down from that position last season but, given that there is a good right-handed programme that this horse can follow until March, I suspect he'd be lining up with that point unproven. Punchestown recovery mission ahoy!
Betway Queen Mother Champion Chase
Philip Hobbs says he's taking it race by race with Defi Du Seuil, winner of Sunday's Shloer Chase, and could only identify the Tingle Creek as the next target. Ultimately, whether this relatively versatile chaser runs in the Champion Chase or Ryanair will depend entirely on owner JP McManus and where his other troops are deployed at the Festival.
For his seasonal debut, Defi Du Seuil readily coped with a drop back in trip for a tactical four-runner affair over Cheltenham's Champion Chase course-and-distance, jumping soundly and shouldering his way out of tight quarters approaching two out to chase down the front-running Politologue. Barry Geraghty honed his tactics on this horse during a series of clashes with Lostintranslation and producing him late with one run seems to suit ideally right now.
At Sandown next month, he's likely to clash with recent Haldon Gold Cup winner, the small-scale Janika, and perhaps previous winner, 11-year-old Un De Sceaux. Given that the latter downed Min at Punchestown in May and gave Altior a mini-fright in the race last year, that will be a sterner test.
You can pick holes in Defi's bare Shloer form. Politologue would have preferred not to have made the running and, bar his second in that oddly-run Champion Chase, is not suited to Cheltenham's undulations; for me, his proximity in March devalues the form even if he is capable of producing a good figure elsewhere. Saint Calvados isn't up to this level and the veteran Simply Ned seemed inclined to hang throughout.
McManus's silks were also carried to straightforward success by Ballyoisin in the Grade Two Fortria Chase at Navan this month, putting two Festival novice-chase winners to the sword in A Plus Tard and Duc De Genievres. The winner is on the fringe of Grade One class and used both match-fitness and fluent jumping to pit his rivals to the sword.
A Plus Tard, who laughed at his opposition with a 16-length demolition of the Close Brothers Novices' Handicap Chase – a conditions chase in all but name – kept on for second without ever being able to get involved and is more likely to feature in Ryanair calculations. Duc De Genievres looked rusty and was eased from two out.
He had previously run away with the Arkle by 15 lengths, the strongly-run race falling apart around him as some rivals succumbed to race- or chance-ending errors. Kalashnikov was taken out of the race for no fault of his own and the winner's closest home-turn pursuer, Clondaw Castle, dropped like a stone through the field while Us And Them was never involved until picking up the pieces for second later.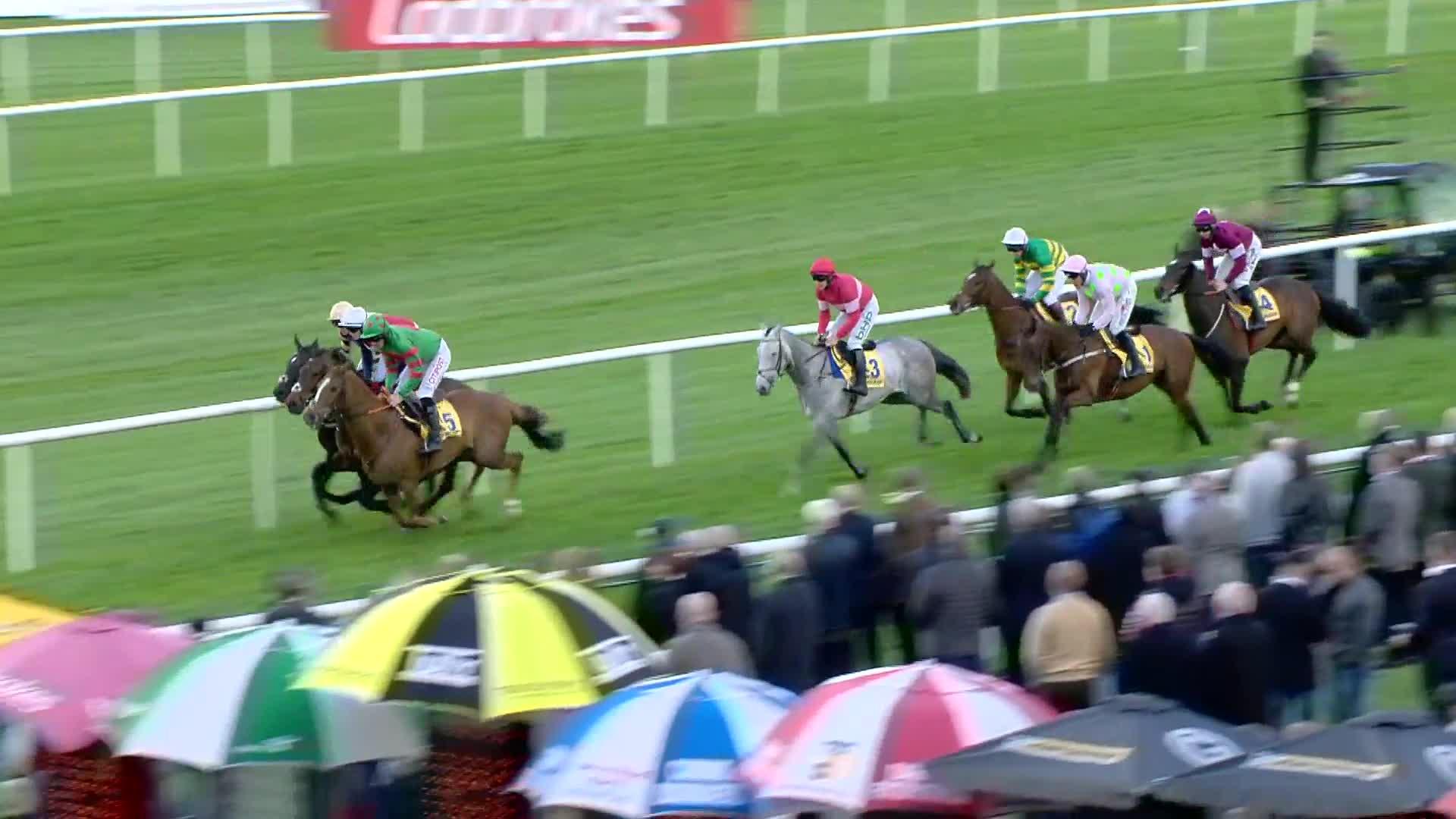 Just in case you had forgotten.... Chacun Pour Soi dazzles at Punchestown
Back in May, Duc De Genievres clashed with JLT hero Defi Du Seuil and a stable companion called Chacun Pour Soi, who'd raced just once for Willie Mullins and carries the Ricci silks. Just 48 hours before the 2019 Festival opened, this French recruit had taken to the racecourse for the first time in three years, making all and jumping well for an impressive 31-length success at Naas.
Of course, the two Festival-winning novices might have been feeling the effects of Cheltenham when he brushed them aside at Punchestown but this was quite the announcement. Always travelling strongly, he led on the snaff entering the straight and, although rather lunging over two out, powered away from his rivals. Defi Du Seuil was slightly inconvenienced by a loose horse at the penultimate flight but it made no difference to the result.
Afterwards, Mullins said: "Chacun Pour Soi had all the time shown me he could be a real racehorse. To turn in today with a JLT winner on one side and an Arkle winner on the other side and Robbie (Power) said he was cantering... That shows us that he's a real horse for the future. I haven't thought about what distance he might want but I didn't look on him as a Champion Chase horse."
He's since said the exact opposite: "I would imagine he will stick to the minimum trip."
Lo, Chacun Pour Soi is now 4-1 favourite for the Champion Chase. You'd take Mullins' point and reckon on him needing a strong pace at two miles – the kind he benefitted from courtesy of Ornua at Punchestown and similar to the circumstances that play to back-to-back titleholder Altior's strengths.
Altior felt the loss of Special Tiara, that high-class headlong Queen Mum stalwart, as palpably as we racing fans, when having to sit close to the controlling pace set by Saint Calvados rather than take a more conventional position. The rest of the field watched on, relishing the opportunity potentially to out-speed him. There were eight horses still in camera shot at the second last.
Yet somehow, despite Sceau Royal jumping into the lead at the last and Politologue enabled to give the Cheltenham performance of his life, Altior found a way to win – the sign of a true champion. He went on to record his 19th straight success at Sandown the following month but not without another glimpse of vulnerability, prompting Henderson to make the break from two miles.
"Altior is very good at telling you things and he told us one thing today and that was 'Go further', so that's what we'll do," he said.
For full disclosure, given my Ryanair bet outlined in this column, I should note that he then added: "There's not much point in doing it to go to the Ryanair, so you've got to go to the King George."
As Cheltenham devotees will know, such pronouncements are only as good as the horse's last performance. This column embraces change. Nearer the time, the lure of winning Grade Ones at five straight Festivals might become more alluring.
To wrap up this section, I must mention Cilaos Emery, who missed last term's Arkle after pulling a muscle but returned at Naas this month with a near ten-length defeat of Ornua, albeit in receipt of 11lb.
Novice chasers
I'm going to keep this section brief this week, limiting it to some observations on just a handful of novice chasers who've turned out to date.
Neat Irish mare Put The Kettle On poured cold water onto both the burgeoning reputation of Al Dancer and arguments for his past opponent Getaway Trump gaining triumphant revenge. In Cheltenham's Grade Two Arkle Trial last Sunday – no prizes for original nomenclature there – she immediately bounced into a lead, jumped so slickly and stayed so well that no opponent could lay a glove on her.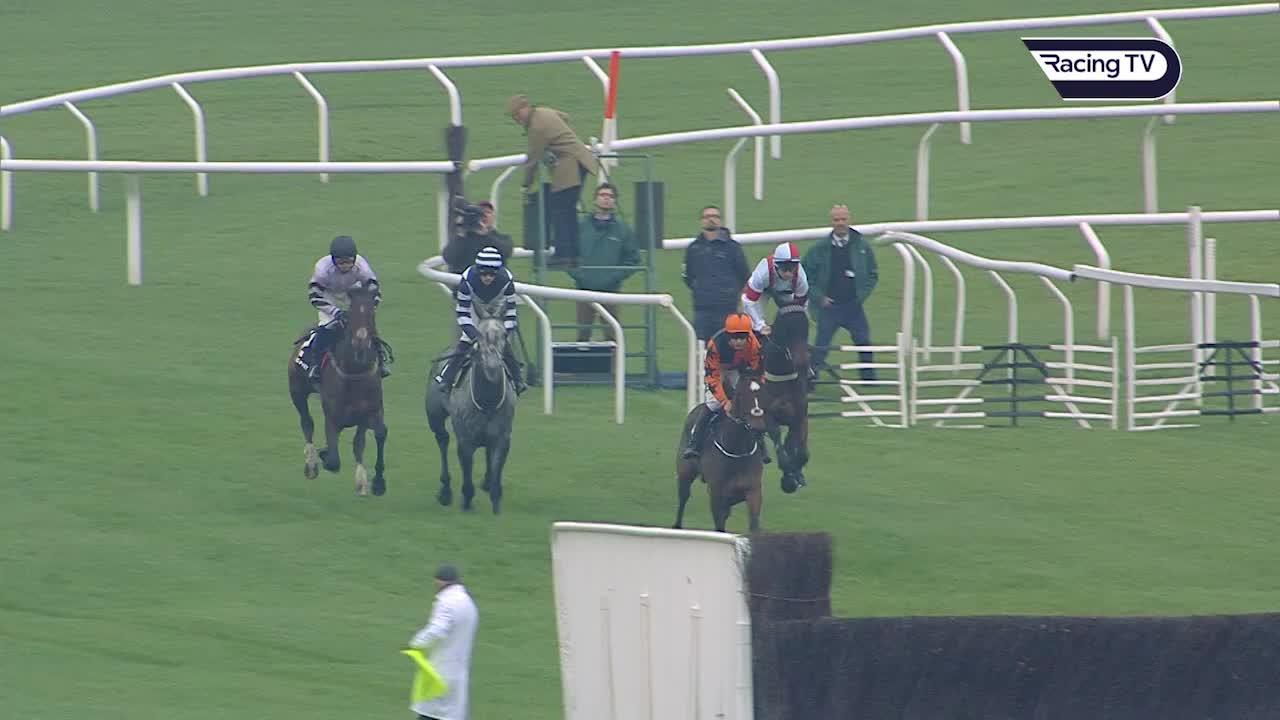 Put The Kettle On wins at Cheltenham last Sunday
Granted, she had more chasing experience under her belt than any of her rivals and a 7lb mares' allowance to boot, but she's clearly also smart. She heads to Sandown's Grade One Henry VIII Novices' Chase next and you can envisage that she'll be well suited to that task. Her achievement also paid a tacit compliment to Robin De Carlow, who beat her by a comfortable half-length (in receipt of 3lb) at Tipperary last month.
Al Dancer ran perfectly well without his trademark hood and under a 3lb penalty for his earlier course-and-distance success, but was beaten on merit here.
Evidence is mounting that Getaway Trump is ill-suited by Cheltenham: after weakening markedly there on his seasonal debut, this time one error at the second last was enough to end what challenge he had left.
Cheltenham stalwart Wholestone also triumphed there over fences at the weekend, having previously chased home second-season novice Mulcahys Hill over the same three miles last month. Perked up by first-time cheekpieces, the race evaporated around him on the home turn meaning jockey Daryl Jacob hit the front far sooner than suits this notorious idler.
Meanwhile, on the other side of the Irish Sea, 2015 Champion Hurdle idol Faugheen made a belated chasing debut at the age of 11 to the disapprobation of those judging his happiness and wellbeing from afar. His intermittent ignorance around an obstacle endures.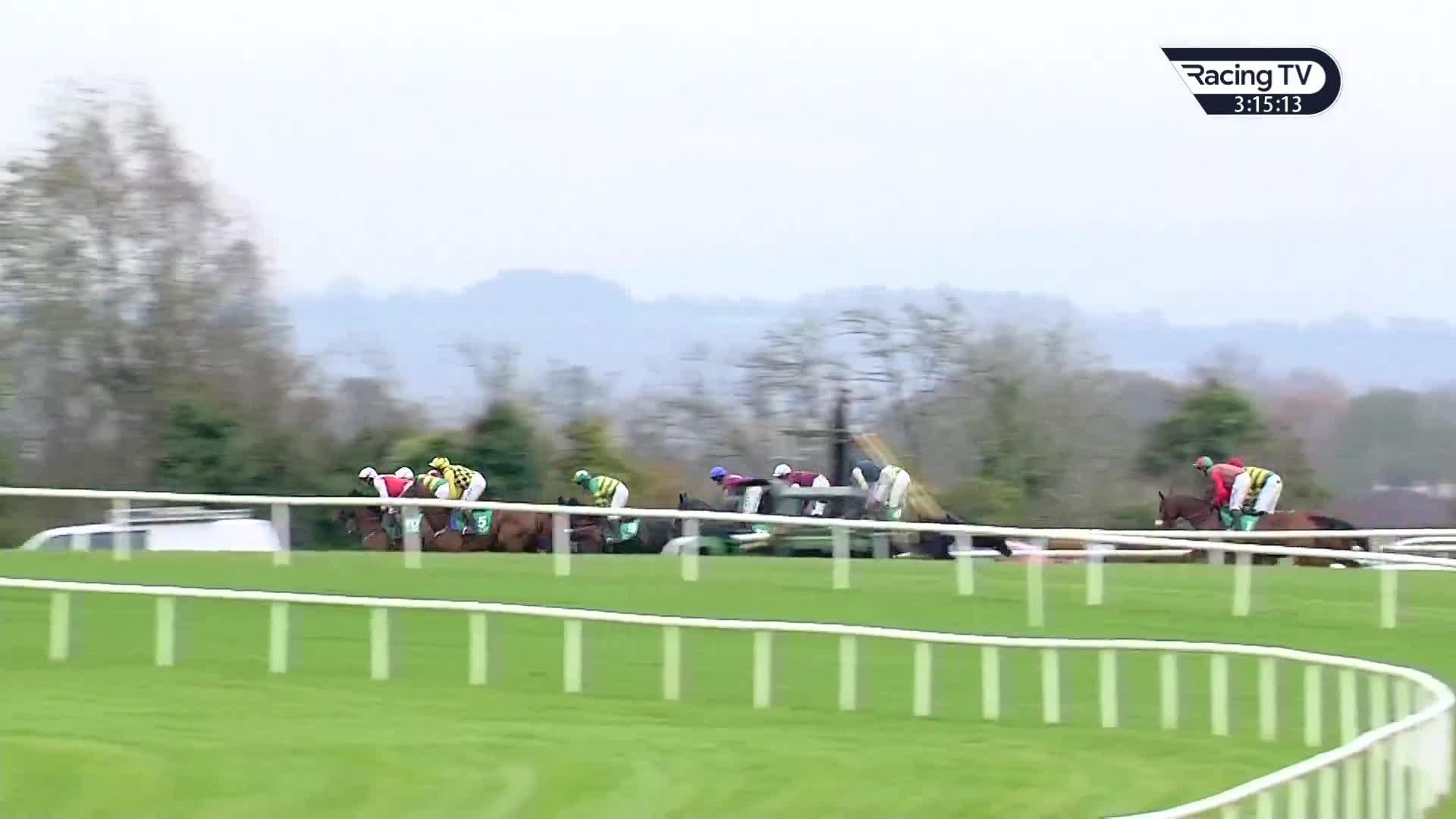 Fakir D'Oudaires defeats Melon at Navan last week
Jockey Paul Townend bore his mistakes patiently, clinging on after a bad error at the eighth and picking him up after his three-out peck. Ultimately, enough class remained for the pair to lead just before the last and draw seven-and-a-half lengths clear. It wasn't a performance that said 'Cheltenham'. More like 'Three miles sooner rather than later, guv'.
Champ and Fakir D'Oudairies have made the best impression on me to date. The former was given a confident but educative ride by Barry Geraghty – jumping well bar for getting in close to Newbury's cross-fence and then produced at the last to actually quell a rival from upsides.
The latter – still a four-year-old – had more on his plate when facing three-time Festival and dual Champion Hurdle runner-up Melon on that rival's chase debut at Navan. Fakir D'Oudairies had previous chase experience in France, running twice without winning, but more importantly that grounding will have meant he'd been schooled over fences while still in nappies.
It showed in his fast and accurate jumping and Melon could never quite live with him. Yet since the five-year-olds' weight allowance was removed under British weight-for-age rules come Arkle time, no such horse has won the race and few have contested it.
Other novice chasers to mention include Black Op, who jumped very well and achieved more than many a first-timer in beating two decent rivals at Stratford last month and stablemate Summerville Boy, who won at Uttoxeter the very next day. He needs to learn what do when getting in too close to a fence but his hurdling exploits – injury-carrying days notwithstanding – suggest that's not a given. Not long after, dual Grade One-winning novice hurdler Reserve Tank built on his Chepstow debut to win a Grade Two at Wincanton in workmanlike fashion.
Back in Ireland, the sainted Samcro graced Down Royal with his presence this month. He said: 'Let there be light'. So, Keith Donoghue gave him plenty at every obstacle and, sporting a first-time tongue-tie, he came away from inferior opposition by 17 lengths.
Finally, Battleoverdoyen made it two from two last Sunday with success in the Grade Two Florida Pearl at Punchestown but he had to work hard to get past last term's Kim Muir winner Any Second Now. Taken on face value, that would be a good step forward on the former's debut but the measure rests to a large degree on how fit the runner-up was.
Lydia's Road To Cheltenham Selections:
1) Back Altior at 14-1 win only with William Hill for the Ryanair (or 10-1 with various other firms) (advised 20/11/19)