It's been another slow news week in the world of horseracing with a ground-breaking High Court judgment of race-riding negligence by a jockey, an unsatisfactory joint statement from Oisin Murphy and the British Horseracing Authority on the subject of various charges to be heard against him and the resignation of Paul Struthers, chief executive of the beleaguered Professional Jockeys' Association in the wake of its botched handling of the Robbie Dunne hearing.
So, welcome to something completely different – a column about the sport itself. Yet even in this little goldfish bowl, there has been a tidal wave of sorts when Willie Mullins announced that, following a setback, Appreciate It won't be ready to make his novice-chasing debut this season. That subject – along with Champ's storming comeback, Jonbon continuing to make a good impression and many other stories – are addressed below.
Merry Christmas to all Roadies. I hope you enjoy the Festive action. In the meantime, make sure to join Ruby Walsh and me for the Road To Cheltenham Christmas edition this Thursday!
Staying hurdlers
An abrupt change of plan saw Champ making a silky-smooth switch back to hurdles last Saturday for the Plan C among his stated comeback targets. (Boris Johnson may have been taking notes.)
That decision to target Ascot's Long Walk Hurdle netted Champ his first open Grade One success – and the same milestone of any description for his young rider, Jonjo O'Neill Jnr. Yet, despite the staying-hurdling division looking ripe for plundering, trainer Nicky Henderson's immediate reaction tended to suggest this was merely a stepping-stone back to the Cheltenham Gold Cup.
However, there are strong reasons to believe he might change his mind – and ultimately the decision will be made by owner JP McManus and his taskmaster Frank Berry, who have their own preferences to manage.
Despite racing keenly over Ascot's testing three miles, Champ made his opposition look like a bunch of has-beens – or never-beens. Whether it was how powerfully he travelled, sauntering into the straight whilst others toiled to keep up, or the physical impression he made, dwarfing his rivals whilst he challenged on their outside – he simply outclassed them, like the Grade One chaser connections have long believed him to be.
"We always thought he would win a Gold Cup – he didn't get that name for no reason," Henderson said in his post-race interview with Sky Sports Racing. "It seemed the obvious thing to do, for his own confidence, just to have a run [here] over hurdles."
As later confirmed by O'Neill, Champ idled once hitting the front – throwing a lifeline primarily to Thyme Hill, who'd received a sharp reminder entering the home turn to buck up his ideas – but the leader pricked his ears approaching the penultimate flight and then found plenty enough to repel that rival.
Although both jumped the last cleanly, Champ's superior scope resulted in the more effective negotiation and he was well on top by almost two lengths by the line, the plugging-on dual titleholder Paisley Park a further three-and-a-half lengths adrift.
The enthusiasm and proficiency that Champ demonstrated for the practical task of hurdling was striking when compared with the effort-laden, left-twisting method he employed over fences. In the Gold Cup last March, he failed to jump any of the first six fences with fluency, before being pulled up before the next. "It all fell to pieces," Henderson reflected.
In February's Game Spirit Chase prior to that – his season having started only then due to an invasive breathing operation – Champ screwed left even when jumping his fences relatively cleanly. His trainer said on Saturday that he had jumped "like a bird" on that occasion – one with its left wing clipped, perhaps. Tellingly, even Henderson has this season categorically asserted this horse can only race left-handed over fences. "Over fences, he has to go left-handed; over hurdles, it doesn't matter," he has repeated.
The case for reverting to chasing rests on Champ's innate talent and, perhaps above all else, that impressive-looking defeat of Minella Indo and Allaho – respective winners of the Gold Cup and Ryanair Chases the following season – in the 2019 RSA Insurance (now Brown Advisory) Novices' Chase. But the detail is less compelling: those rivals took each other on too far out and Champ, who'd jumped woefully, undeservingly ran them down under a persistent Barry Geraghty.
In short, I find it hard wholly to ascribe Champ's jumping woes to the much-publicised back issues that resulted in surgery during his summer break – when "some very clever people were involved in trying to mend him", according to Henderson. This had the knock-on effect of retarding the date of his return for the second season running, causing him to miss putative dates with the Betfair Chase towards the end of November and the Many Clouds a fortnight later.
Yet now I've seen him over hurdles again, I think he simply doesn't like jumping fences.
He's got a smart hurdling CV for a stayer. Beaten by no less a rival than Vinndication on his debut as a novice, the following season he won his next four starts prior to being beaten by City Island in the Ballymore at the Festival. Upped to three miles, however, he impressed when winning the Grade One Sefton – a trip over which he remains unexposed over hurdles, having faced it just twice. The evidence of the RSA says he relishes it.
The staccato nature of Champ's career betrays that this horse has not been easy to train. He made his debut in early 2017 as a five-year-old and three of his subsequent five campaigns have been truncated for one reason or another. He's now nine, rising ten. Realistically, he probably only has one shot left of Festival success – and perhaps an outside one at that. In its modern form (from 1972 onwards), 11-year-old Crimson Embers in 1986 is the only the Stayers' Hurdle winner with a double-digit age. The last ten-year-old Gold Cup winner was Cool Dawn in 1998.
What's stopping Champ from permanently switching to hurdles? Well, he's burdened by his name and – as Ted Walsh famously once said – nobody ever set out to breed (or own) a staying hurdler. But I say cut your losses. He's now best priced at 9/2 second-favourite for the Paddy Power Stayers' Hurdle – behind the serial crock Klassical Dream (whom we hope runs in Leopardstown's Christmas Hurdle) at 7/2 – and still 20/1 for the Gold Cup. The market has this right.
McManus currently has Champ's stablemate Chantry House – on course to contest the King George this Sunday – as his Gold Cup hope and also retains last year's Stayers' Hurdle runner-up Sire Du Berlais – who also runs at Leopardstown. Yet the latter horse is also rising ten and veteran of four Festivals, including back-to-back Pertemps victories. Champ is less exposed and looks intrinsically the better horse.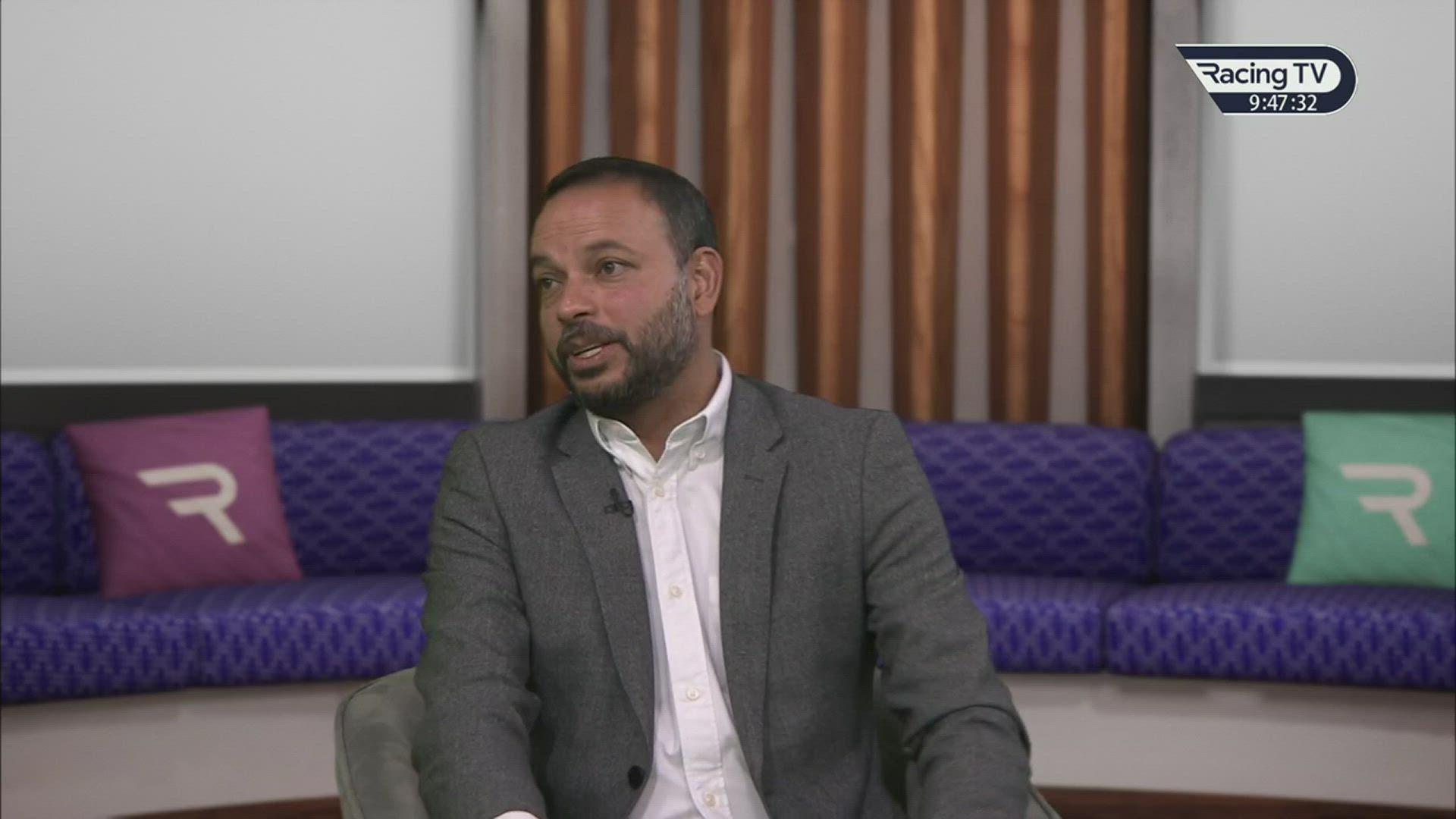 Of course, at the time of speaking at Ascot, Henderson was still reeling from the injury sustained by Buzz – his intended chief hope for the Long Walk – during a routine canter last Friday. "I would say the signs are good," he reported then. "The first 48 hours are always crucial, because [they could] have an internal hemorrhage or bleed. But we have got through the first 24 hours.
"You have the issue of complications, like colic, because he is stood still. But you have still got to eat. He is on the weirdest diet that neither he or I would want to ever eat, except it has got plenty of carrot in it. He is going to be bored... but we will look after him and he will get the best treatment.
"We will do everything to get him back – not just back, but back on the track. There is every chance he will come back and that is our ambition. It is a 12-month job, I would have said. If someone said you could have him back for Christmas next year, you'd settle for that."
News updates have since been provided by my fellow Racing TV presenter @jessstafford on behalf of Buzz's syndicate owners Thurloe Thoroughbreds. Yesterday, she tweeted the tentatively good news that he is "happy as he can be & no change clinically" according to the attending vets. Like all of you, I wish Buzz a good and speedy recovery – he's been such a star under both codes this year.
Back at Ascot, Thyme Hill bounced back from a poor display at Auteuil the preceding month to at least muster a fight against Champ – more than any other rival managed. It flashed across my mind that headgear might help, as he appeared to be flat out entering the home turn only to find plenty for pressure – albeit that effort might have in part been flattered by the winner's indolence. That said, his keenness early on might make you wary of such a move.
Some will point to the drop-off in trainer Philip Hobbs' strike rate as compared with earlier in the season, but I suspect Thyme Hill ran right up to his best form here – a level of which old rival Paisley Park is no longer capable.
This time trainer Emma Lavelle had dispensed with the cheekpieces that caused the dual Long Walk hero to run a back-to-front race at Newbury last time, and instead applied a first-time tongue-tie and reimposed more patient tactics. Assistant trainer Barry Fenton explained to Sky Sports Racing beforehand that he'd "worked savage" in a tongue-tie and crossed noseband at home. He wondered aloud whether "something is catching a little bit [affecting his breathing] as he gets older"?
Under Tom Bellamy for the first time (with usual pilot Aidan Coleman banned for using his whip above the permitted level when winning the Becher on Snow Leopardess), the net result was a more conventional display from Paisley Park. He hit his trademark flat spot as the race began to hot up after the fifth last, prior to rallying dourly for third from an unpromising sixth place entering the straight.
This was a step in the right direction, as Lavelle correctly acknowledged – albeit a small one and hardly in the style of an imminent Stayers' Hurdle winner. "Run by run, he seems to be heading in the right direction," she said, confirming that the 2019 Cheltenham hero will definitely be sticking to hurdles this season.
"What he really needs is some rain that just takes that ability to quicken out of the others and makes staying much more important. When the ground is soft, you need to stay three miles properly to see it out. When it's like this, it's a bit easier to get there [with less stamina]."
Lavelle plans to tackle the Grade Two Cleeve Hurdle next – which should provide Paisley Park's most realistic chance of victory this season – prior to returning to the Festival in an attempt to regain his crown at the age of ten. (Another one!) This season's campaign certainly means there's no risk of Paisley Park turning underbaked, as his trainer feared he might have been last season, but he's still operating at about 5lb below even that form, let alone his younger peaks.
Thomas Darby tamely surrendered third to that year-older rival, whom he'd thumped in a moment of madness at Newbury last month. Having been asked to work harder than preferred to keep in touch and then jumping the second-last windily, he only wanted to hang in behind Champ. I think we can be confident he won't break the Berkshire Pact, ensuring we need never speak of those improbable six minutes again.
2019 Stayers' Hurdle runner-up Ronald Pump raced freely, but had the run of things up front. He had no answer when Champ loomed alongside on the home turn and even a good jump at the second last wasn't enough to prevent him fading. Lisnagar Oscar, who beat Ronald Pump at that Cheltenham Festival, lost touch here before four out and was pulled up. His form has regressed with each start this season. On The Blind Side and Third Wind again struggled in this grade.
Later on the same Ascot card, Goshen flopped over two miles in a competitive handicap hurdle. He may not be "a boat", as Gary Moore memorably put it when I passed on Ruby Walsh's suggestion of three miles, but – notwithstanding a Christmas Hurdle entry – his trainer is now considering stepping up to the halfway house of two-and-a-half miles. Based on his current form and race demeanour, Goshen may still need an outboard motor.
Two-mile hurdlers
Potentially, this division just got a great deal more interesting, with news that March's wide-margin Supreme Novices' Hurdle winner Appreciate It will no longer be novice chasing this season. Trainer Willie Mullins released a judiciously short statement on behalf of the Closutton Order on Tuesday in revealing the news.
It read: "Appreciate It will be out of training for a couple of weeks and, because it would mean a late start to his chasing career in terms of this season, we've decided on a hurdling campaign when he is ready to return."
As a result of this news, Appreciate It halved in price for the Champion Hurdle and now trades as second-favourite at a best price of 7/1. Of course, this is partly as a result of how he dominated as a novice in four starts over hurdles, culminating in a 24-length triumph at Cheltenham – one of the classier Supreme successes of the 21st century, probably bettered only by Altior, Douvan and Champagne Fever – and partly due to his trainer, who's won this prize four times in the past 11 years.
But perhaps most importantly, it's a reflection on the lack of depth in this division. Honeysuckle remains the odds-on favourite after an unbeaten run of 13 starts over hurdles and appears to have little to fear from rivals whom she's beaten previously, chiefly dual Champion Hurdle runner-up Sharjah – stablemate to Appreciate It – and 2020 winner, fellow mare Epatante.
Appreciate It is built like a chaser – as discussed when his name came up when Ruby Walsh and I discussed interconnected form-lines in the context of the developing novice-chasing scene on last week's show – so he may be a less obvious candidate for this task than many of his Closutton precursors. He also has improvement to find even to reach Sharjah's level, let alone that of Honeysuckle – and she wields an additional 7lb mares' allowance.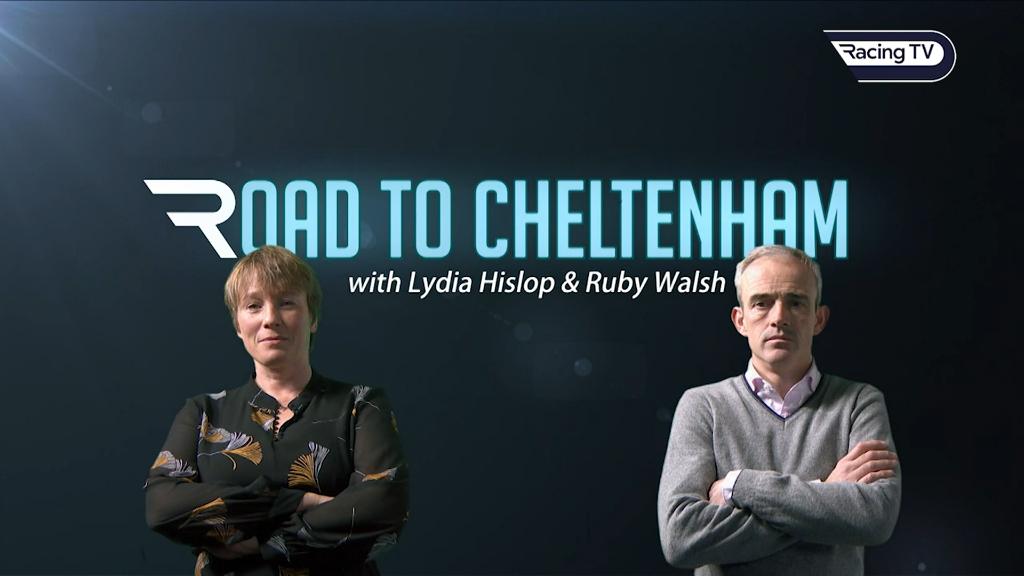 Enjoy last week's episode of Road To Cheltenham again in full
Perhaps most importantly, the available prices are on ante-post terms and there is no guarantee he'll have made it back to the track before non-runner-no-bet terms kick in widely, meaning you'll be asked to take several points shorter on a horse untested in open company, who's had a significant enough setback.
In need of more chapter and verse, I called Mullins on Wednesday. He explained: "Appreciate It went lame – just a little short in front – and we found some bone-bruising. Hopefully he will be OK in two weeks. It's a big disappointment because he had been absolutely flying – his jumping was fantastic – but we were waiting for Christmas because the ground had been so dry."
Asked about the treatment he's undergoing, Mullins added that it was mainly a matter of rest "until it goes" and admitted that "you can't put a time on it". "In two weeks' time, we'll re-examine him and if he's sound, he'll need two weeks to get back, so we're looking at early February," he said.
That's clearly a best-case scenario – and it's also apparent there is no guarantee that the time off allotted to him will resolve the problem. Mullins and his team are doing their best to salvage the second half of Appreciate It's season, but ante-post punters should be aware that they may not emerge victorious in the short term.
If Appreciate It does turn up, it will be a straight-up, no-funny-business kind of fight with Honeysuckle because they possess a similar run style as strong stayers at the trip, each having pressed on the gas at a similar stage when winning at the Festival last year. Let's hope it does happen because the fewer the number of one-sided so-called main events, the better for the sport.
There are just six entries for Kempton's Ladbrokes Christmas Hurdle – the Fighting Fifth dead-heaters Epatante and Not So Sleepy, Betfair Hurdle winner Soaring Glory, improved handicapper Glory And Fortune, Goshen and four-year-old Tritonic. The last-named had been twice beaten at Cheltenham this season but won Ascot's Betfair Exchange Trophy handicap hurdle last Saturday, with Goshen more than 18 lengths adrift in seventh.
Tritonic's trainer Alan King had intended to target this race with Sceau Royal until tempted onto the rocks of the International Hurdle instead earlier this month. This would necessitate a quick turnaround for the Ascot winner, but that was a career-best effort and Tritonic took the Adonis over this course and distance by a wide margin in February.
To close this section, I must celebrate the characterful and talented Silver Streak, who sadly suffered a fatal injury during a routine canter at trainer Evan Williams' yard last week. The deservedly popular grey progressed from an initial rating of 96 to attain a career peak of 163 after lowering the colours of Epatante in the 2020 Grade One Christmas Hurdle.
Bought in 2016 by owner Les Fell and Williams' wife Catherine for just £25,000 as a three-year-old maiden under both codes, he subsequently enjoyed eight career successes, amassed more than £450,000 in total prize money and in the past four seasons had become an intrinsic feature in Britain's best two-mile hurdle events.
"He's got the heart the size of a lion," Williams told the Racing Post as part of their Fans' Favourite series back in March. "He's not a brilliant work horse, he's not even a horse you give a pat to and expect a bit of love back, but Silver Streak and his attitude will always be very high on my list because he's always got that grey head and nose down trying his best."
He was a horse of routine, who liked to be fed and take a roll in his box at exactly the same time every day, and the scale of his loss was achingly apparent in what Williams and regular rider Adam Wedge said in fond tribute to the "crotchety old devil".
"It was a very tough one to take," Williams said last Saturday. "The most difficult part is seeing how upset the boys and girls in the yard get when something like this happens... But we've got fond memories and we're very, very proud with what we've done with him. He was a great friend to us all, but whenever you lose a great friend the best way to deal with it is to get up the next day and kick on for the future."
Novice chasers
Pic D'Orhy had most to fear from the fences when contesting Ascot's Grade Two Howden Noel Novices' Chase last Friday. He'd surely been set to rout his opposition in a similar contest at Newbury last month, when guessily hurdling the fourth last and taking a spectacular tumble. Here, he faced lesser rivals but a track that had also tripped him up previously.
In the event, he wasn't foot perfect, with mistakes at the fourth and as many fences later, but he never looked like falling. Always towards the fore, he jumped back into a decisive lead six out and had his only two serious pursuers – Up The Straight and Faivoir – under pressure entering the home turn. He then moved easily clear in the straight, ultimately beating the latter by nine lengths.
This is Pic D'Orhy's third season over the larger obstacles. He tried them three times last term without convincing, including when falling behind Chantry House at Ascot, and once as a three-year-old when trained in France – then, he unseated at the second fence at Auteuil. This campaign has been immediately more successful, starting with a victory at Ffos Las in October.
He still favours that low-slung, French style of jumping which would deter me from backing him anywhere other than at flat tracks. I wouldn't trust him to complete at Cheltenham, for example – and it looks like I'm thinking along similar lines to trainer Paul Nicholls.
"Pic D'Orhy has got a hell of an engine but he's been frustrating," he admitted. "It's been a case of getting him to learn, as he always had the tendency to take one on and come unstuck. That was his best round of jumping. He'll be a danger in races like the Pendil, the Scilly Isles and then we might skip Cheltenham and go to Aintree for the two-and-a-half-mile race there [the Manifesto]. He's a proper, proper horse and, when we get his jumping right, he'll be winning proper races."
This wasn't much of a Grade Two, mind. Three horses in this Ascot line-up jumped left from start to finish – runner-up Faivoir and the well-beaten duo, long-time leader Gladiateur Allen and Fifty Ball. Fifty Ball over-raced and made a series of errors, whilst Gladiateur Allen – having almost turned sideways with a blunder at the seventh, nearly unseating his jockey Chester Williams – tired himself out with his increasingly extreme adjustments.
Faivoir was pretty keen himself but, having been dropped out in last for most of the race, stuck on for second but without remotely threatening the winner. He has a slightly high or awkward head carriage, combatted with a sheepskin noseband, and doesn't look in the winner's class. Up The Straight didn't have an obvious excuse, apart from being plainly not good enough.
In Ascot's graduation chase the following day, L'Homme Presse impressed despite latterly jumping out to his left, and maintained his unbeaten record after two starts over fences against far more experienced rivals. Mixing it with Black Op and Pencilfulloflead in the vanguard, he made fewer mistakes, and those who followed him home most closely were patiently ridden, suggesting this performance should be marked up even more highly than the visual impression he made.
In a first-time tongue-tie, Pencilfulloflead jumped erratically left at the first prior to being steadied to chase the other two prominent racers. But his jumping became chancier on the final circuit, with errors at the eighth and ninth, the latter of which caused him to fall as rider Jonjo O'Neill tried to get him to shorten. Black Op's jumping typically lacked fluency and he was struggling to hold his position from before the fifth last, before weakening right away two fences later – a poor show.
Messire Des Obeaux still looked dangerous at the fourth last but an error at the next betrayed he'd tired quickly on this seasonal debut – he barely clambered over the last in a well-beaten third, clinging onto that position at the line from the otherwise uncompetitive Ex Patriot, who was returning from a 413-day absence. The mare Legends Ryde, who jumped left throughout in rear, was flattered as the 13-length runner-up.
When trained in France in 2019, L'Homme Presse was declared for a four-year-old conditions chase, suggesting that – typically for horses hailing from across the Channel – he would have been extensively schooled over fences from a very young age. He won once in two starts over hurdles for Venetia Williams late last season – also jumping left at Sandown – and made a successful chase debut at Exeter last month, surviving a blunder three out in 0-140 handicap.
The official handicapper has raised him 12lb for Ascot, which on paper enables him to remain competitive – it just depends on how much the race fell apart around his ears. It will be interesting to see what Williams does next, probably with this 2m5f trip as his maximum for now. She will have a plan.
Another novice worth mentioning is Palmers Hill, who beat seasoned handicappers from a mark of 134 in Ascot's 2m3f event later that same day. Having got warm on his neck beforehand, he raced in mid-division and made a handful of mistakes, most significantly at the fourth last. But he was also capable of economy and is possessed of plenty of stamina, getting stronger as the race developed and leading narrowly at the last before galloping away by almost ten lengths.
Ninth in last term's Coral Cup but unbeaten in two starts over fences and raised 8lb for this success, Palmers Hill will be of major interest when upped in trip in a good handicap chase. However, trainer Jonjo O'Neill warned that "he can disappear on you – his [immune] system is not that great and he probably needs a bit of time between his races".
At Haydock that same day, Adrimel got the better of Ayr novices' handicap chase winner Dreams Of Hope soon after entering the straight and with four fences to go. The latter had been outjumping him in the back straight, with the winner shaping as though he'll benefit from going up in trip when facing tougher opposition as he's not quick to get back into stride after landing.
This was Adrimel's first success over fences at the second attempt – and, more crucially, the first time he's completed in four starts. Pulled up in Grade One novice-hurdling company at Cheltenham and Aintree at the end of last season, he had also travelled and jumped begrudgingly on his chase debut until Jonathan Burke drew stumps before the 12th at Exeter earlier this month.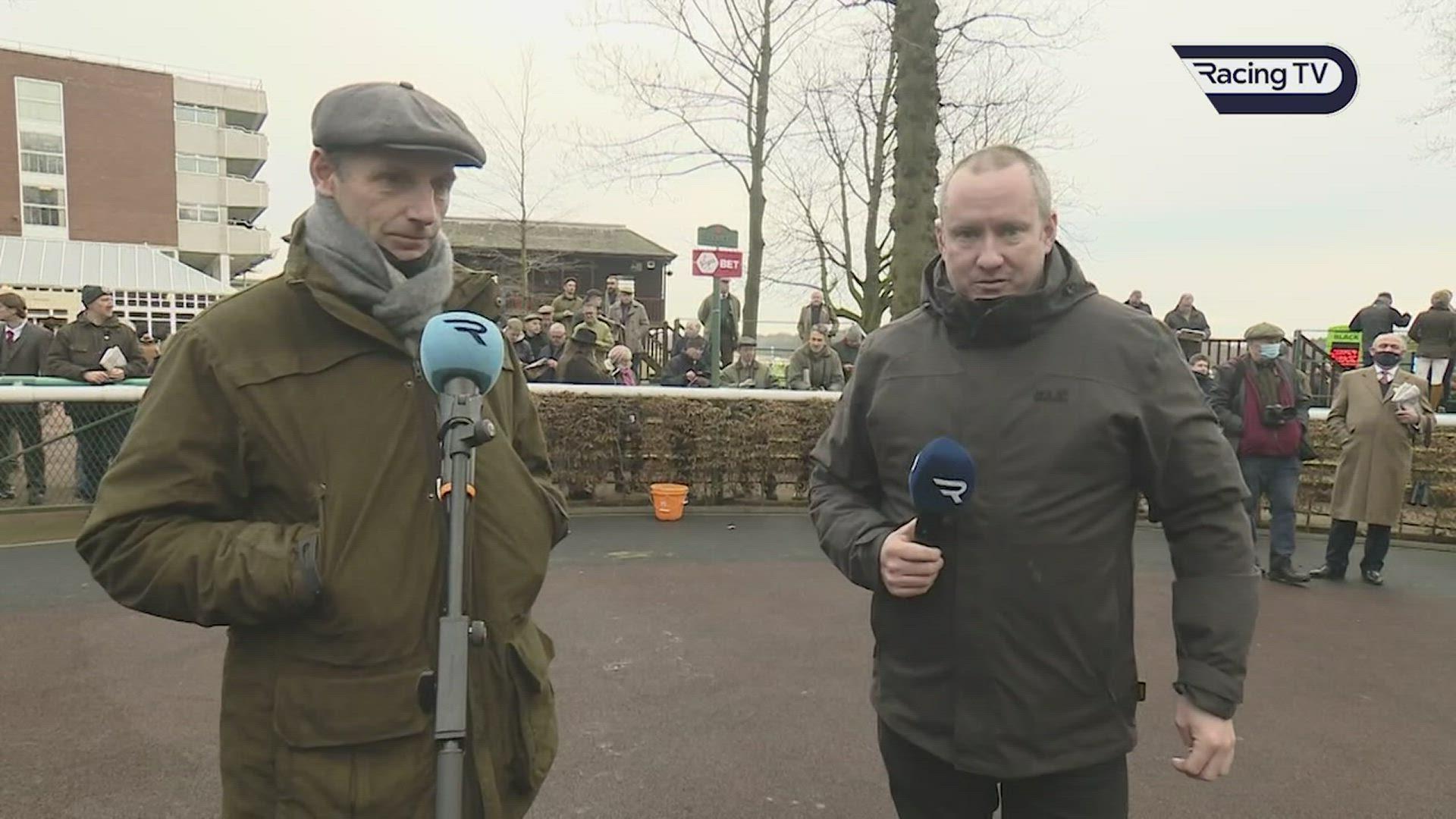 Trainer Tom Lacey was inclined to blame himself for Adrimel's latest display, relaying to Racing TV's Niall Hannitty that he had been kidded into running him without headgear for his seasonal debut after the horse had schooled sweetly at home. "He's a horse I wouldn't ever contemplate running again without headgear," Lacey admitted – hence the first-time blinkers, replacing the cheekpieces he wore over hurdles, that were applied at Haydock.
"He's one of those horses that goes around with his head elsewhere," Lacey said. "I'm probably also guilty of not doing enough sharp work with him. So, I'm inclined to blame myself as much as him for Exeter."
Lacey also believes Adrimel is more ground-dependent than trip-dependent – another reason cited for his lesser display at Exeter. Races such as Warwick's Kingmaker – the track at which he won a Grade Two novices' hurdle over 2m5f last season – hover into view, now that his career is back on track.
Earlier in the week at Newbury, Silver Forever won a mares' novices' chase with great authority – travelling comfortably behind a decent pace and jumping soundly, if a shade low at times. Organised into the last by Harry Cobden, she sealed victory from the inexorably staying-on Chilli Filli with a bold final leap and won by almost two lengths. She'll need more for the Mrs Paddy Power Mares' Chase but is indisputably going the right way about it.
Prior to winning her chase debut at over a furlong-shorter trip at Newbury last month, the victorious seven-year-old had been absent from the racecourse for 670 days due to fracturing her pelvis – a longer break than initially planned.
"We weren't happy with her when she came back in last year, so we gave her the season off and it's the best thing we did," trainer Paul Nicholls explained then. "She's a talented mare and we always thought a lot of her. She won some nice hurdles, but was always going to make a chaser. Sometimes time is never lost on them. She's had time to mature."
After this latest success, he said: "I haven't made a plan, although there is a mares' race at Doncaster on December 29 – or she could easily run, getting the mares' allowance, against geldings... Her main aim is the mares' chase at Cheltenham. Anything between two-and-a-half miles and three miles is fine for her."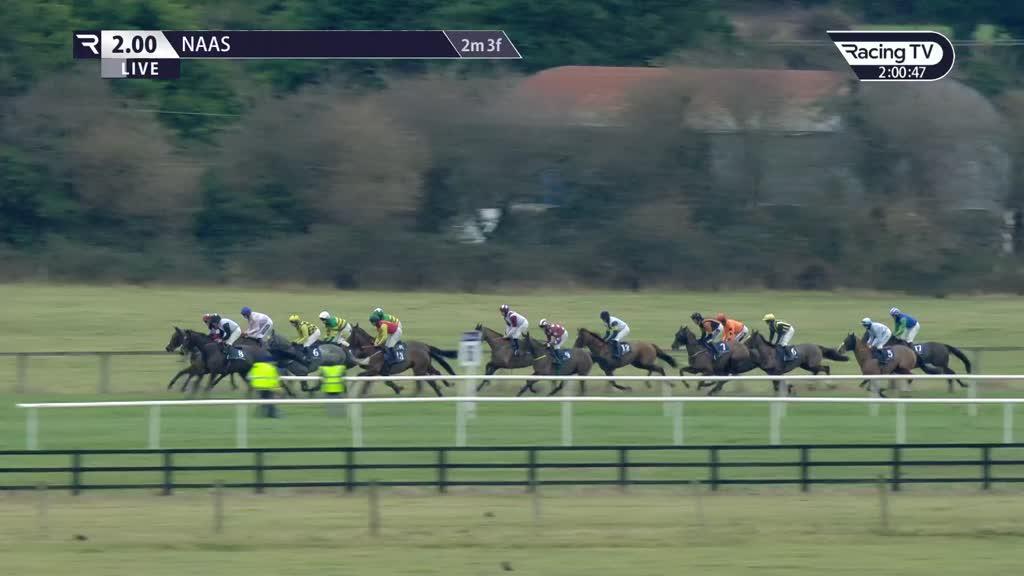 In Ireland the following day, Capodanno took the notable scalp of stable companion Gaillard Du Mesnil in the 2m 3f beginners chase at Naas – despite making what appeared to be a chance-ending error at the second last when getting in too deep to the fence, pitching him onto his nose and front knees on landing. He was mounting a challenge at the time and dropped to fourth as a result, with rider Jody McGarvey appearing to accept defeat approaching the last.
But in a dramatic race, in which two of the principals (albeit beaten at the time) fell at each of the final two fences, the long-time leader Embrun Mitja and 4/11 favourite Gaillard Du Mesnil failed to pull away, despite the latter having the stands' rail to help, and Capodanno was able to rally past them both for an improbable length-and-a-quarter victory.
Capodanno took a huge step forward as a novice hurdler in April when winning a competitive handicap on a sound surface at the Punchestown Festival by 12 lengths, after which trainer Willie Mullins indicated he expected better from his as a chaser. He clearly wasn't expecting him to beat the Punchestown Grade One winner and Ballymore runner-up, Gaillard Du Mesnil, however. Not for the first time, he shaped as though a step up in trip is on order.
This was a career-best from the lightly raced Embrun Mitja, who largely jumped well and looked more at home at a left-handed track than he had on his chase debut behind Gabynako at Fairyhouse last time out. The mares Delvino and Roseys Hollow, in fourth and fifth, were making their seasonal debuts and the former starting out for a new trainer. The latter, seventh in the Dawn Run last March, travelled well until a making pecking and losing her pitch three out.
Ciel De Neige and Stratum, stablemates at Mullins' yard, also made winning appearances this week. Ciel De Neige was following up his debut chase victory at Thurles last month when conceding weight all round in Navan's 2m4f rated novice chase on Saturday. The already well-versed four-year-old chaser Busselton pressed him most, displaying a good attitude, but the winner jumped to the front just after halfway and settled matters in straightforward fashion.
"He loves jumping – it gives him something to focus on. Because in his hurdle races he can be a little idle and, indeed, Paul [Townend, his jockey] said he was idle between fences, but when he sees a fence, he just aims for it," Mullins said afterwards. He hopes owner JP McManus will agree to stepping this horse up in trip – "the more jumps, the better," he observed.
Stratum got off the mark over fences at Thurles last Sunday, getting off the mark at the second attempt by returning to the track at which he made his debut and, crucially, stepping up by three furlongs in trip to 3m1f. Although he doesn't appear to have the greatest amount of scope for the larger obstacles, both his technique and nerve for the task largely appeared to have improved.
Neither he nor stable companion Cavallino met the second last correctly, and the latter recovered the quicker. But the 2021 Queen Alexandra and 2019 Cesarewitch hero regained the outright lead on the home turn and rider Paul Townend's decision to bag the stands' rail, forcing Danny Mullins to switch around him on Cavallino, was probably decisive to Stratum's one-length success.
Townend later admitted to Racing TV's Gary O'Brien that his mount had been made to work harder than he'd expected, but added that Cavallino had schooled "really well" since falling behind Bob Olinger at Gowran. "Stratum knows his limits," Townend added. "He's quick when he does get into his fences."
News that Appreciate It won't be novice chasing this season rather clears the path for the placing of stable companion, Ferny Hollow – much as that horse's absence through injury last season did the same for the Supreme hero. The latter's primary rival in Leopardstown's Racing Post Novice Chase will be the progressive four-year-old mare, Riviere D'Etel, who receives all possible allowances.
Bob Olinger will sidestep Limerick's Grade One Faugheen Novice Chase on St Stephen's Day – leaving Gabynako to head that market – in favour of Punchestown in the new year, when he can be partnered by Rachael Blackmore (who would have been otherwise engaged riding Minella Indo at Kempton).
Novice hurdlers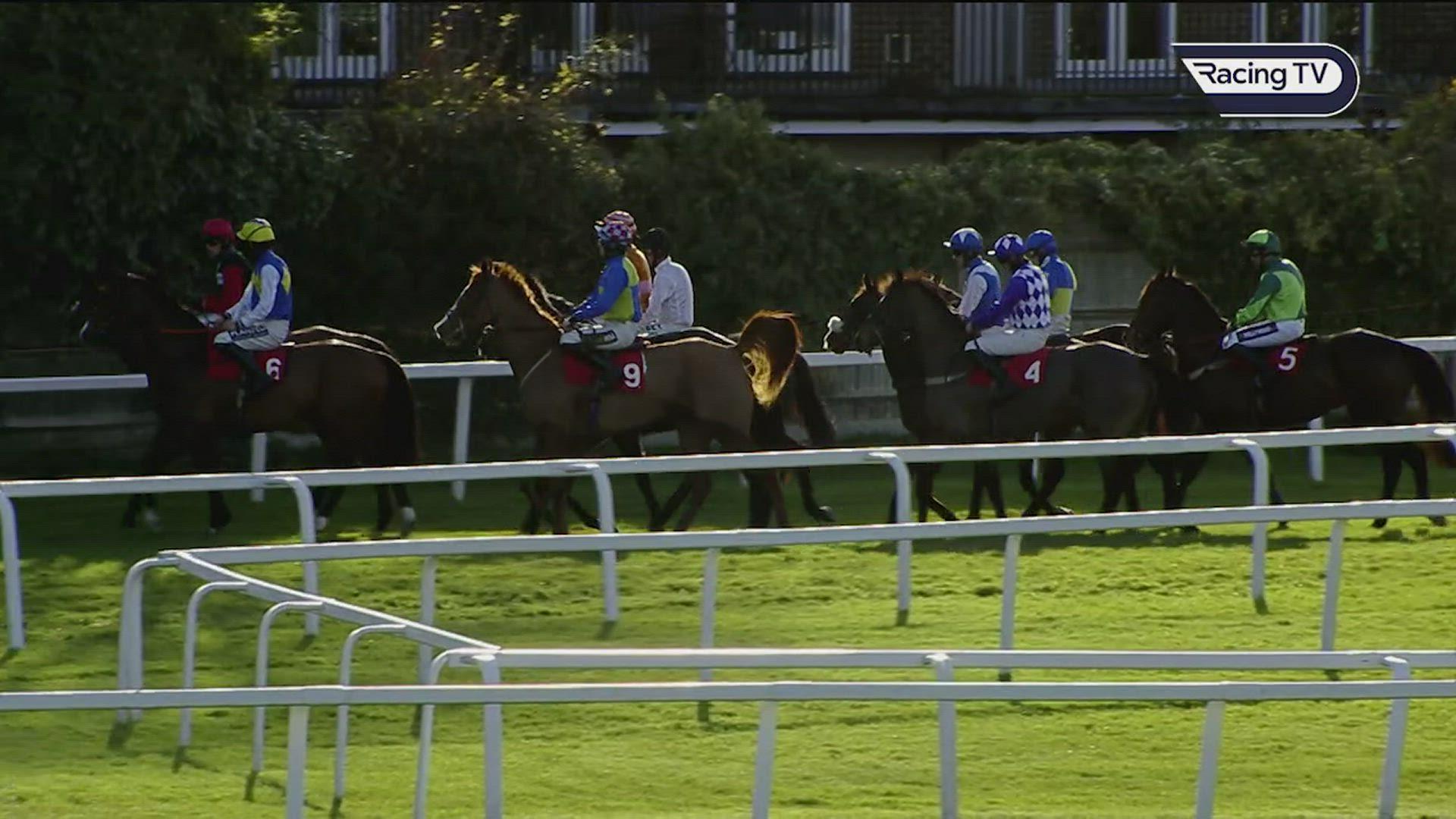 The Sky Bet Supreme ante-post market is delirious with heady hopes of Britain's swift recovery from the doldrums dished out by her many times more successful neighbour at last season's Cheltenham Festival – and elsewhere.
Two Nicky Henderson-trained horses head the list of names – the unbeaten Jonbon and deeply impressive Sandown winner Constitution Hill – and never mind that Ireland's best opposition might not even have set foot on a racecourse yet this season, if at all. They're both serious horses.
Jonbon is currently shrugging off the dual burdens of full-brother Douvan's achievements and his £570,000 price-tag. He confirmed the good impression made on his hurdling debut at Newbury last month with a convincing victory over a substantial rival in Irish raider, Colonel Mustard, in Ascot's Grade Two Kennel Gate Novices' Hurdle last Friday.
It was a crawl of a race, with the five-strong field barely raising enough initial pace to clear the first hurdle, but any concerns about whether this might ignite Jonbon's much-discussed fire proved wide of the mark. He's maturing with every outing – since becoming agitated at Newbury's gallops morning, he's coped with a couple of messy starts in a decidedly professional manner, consenting to settle and not disconcerted by having to make most of his own running on both occasions.
At Ascot, he took over on the lead from hitherto unbeaten four-year-old I Like To Move It with a cleaner jump at the second flight. Thereafter, he again displayed a nimble technique and palpable engagement with the task of hurdling – ears pricking as he approached each obstacle. He had all four rivals under pressure turning for home.
Colonel Mustard, a second-season novice whom the market appeared to assume had been flattered by his second to Echoes In Rain in a Grade One at Punchestown in April, deserves extra credit for generating a challenge approaching the penultimate flight from the least advantageous position in a slowly run race, helped by rider Conor Orr saving ground on the inside.
But Jonbon skipped over that hurdle whereas Colonel Mustard lacked his fluency and failed to land running. That was enough to settle their encounter, the winner merely requiring the mildest of galvanising to race away, measure the last and win by almost three unextended lengths.
Colonel Mustard ran on strongly for a clear second, ahead of Knappers Hill – also unbeaten going into this and who had held the better position of this pair on entering the straight. He jumped two out upsides the runner-up, getting away the quicker despite putting down on rider Harry Cobden and pitching on landing, but was beaten when slightly inconvenienced by that horse jumping left at the last.
Trainer Lorna Fowler plans to aim Colonel Mustard at the Sky Bet Supreme following this creditable defeat and 33/1 under-rates his achievements, even if it's hard to conceive of him reversing form with Jonbon.
Knappers Hill barely held on for third ahead of the rallying mare, Elle Est Belle, who'd been badly outpaced on the home turn but nonetheless jumped the second-last well under pressure and then stayed on strongly. Having carried a 5lb penalty here, she enhanced her credentials for the Grade Two Dawn Run Mares' Novices' Hurdle with this gutsy defeat.Her technique is improving all the time and a step up to 2m4f is clearly what she needs, but 2m1f at Cheltenham's New Course will also place sufficient accent on stamina at this stage in her career.
I Like To Move It was disadvantaged by the race conditions, which required him to concede weight to all four rivals, all his elders. He jumped left on occasions and made some fiddly mistakes or gave his flights too much air, and he was unable to respond when coming under pressure in the straight. He shaped as though a longer trip and lowered sights would be beneficial, but the Twiston-Davies team like to run a novice in the Betfair Hurdle, so he may head there nonetheless.
Interestingly, it was only after the race that Jonbon betrayed his much-scrutinised babyishness. He was reported to be whinnying after being dismounted – quite unusual post-race – and at one point Sophie Henderson, wife of the trainer, ushered the Sky Sports Racing camera out of Ascot's cramped winner's circle due to his increasing agitation. The horse, that is.
Jonbon already wears earplugs, so there is not much more his trainer can do to dampen any aversion to hullaballoo – and there will be much more of it at the Cheltenham Festival. The upside is that, to date, this immaturity has never interfered with his actual race-craft. Indeed, Henderson reported afterwards that rider Aidan Coleman had said "you can do anything with Jonbon". "He's extraordinarily professional for a horse that has so little experience," the trainer added.
Although he has since confirmed that stablemate Constitution Hill will return to Sandown for the Grade One Tolworth Hurdle next month – the same course and distance over which he wowed clock-watchers and visual gals alike earlier in December with a strong-finishing 14-length success – Henderson says he's struggling to find a suitable race for Jonbon. Which reminded me of this tweet: b
Henderson said: "I've no idea with Jonbon. He'll only want one run [before Cheltenham]. It isn't easy, I have had a look – you go through January and even at Cheltenham in January there's no two-mile trial. It's not obvious – there's nothing really obvious at the end of January, beginning of February sort of period. That's where I'd like a run. There are no doubt races you can run in, but there's also places I wouldn't want to go with him."
Both horses look like Supreme types, rather than candidates for a step up in trip for the Ballymore, as Henderson has acknowledged in a Jockey Club Racecourses zoom press conference ahead of Kempton's Ladbrokes Christmas Festival.
"I'd be very surprised if Jonbon or Constitution Hill weren't two-milers, so they've got to try to stay apart [until the Supreme]. Some of the others [novice hurdlers in his yard] might well be in the two-and-a-half-mile division – that would be a help if they were rather than two-milers. But if we have to run six in the Supreme, fine!" he said.
These others include recent Huntingdon winner Balco Coastal, who followed up under a penalty at Ludlow on Wednesday, "quite a few of our bumper horses that had a few niggly things last year that I think are in the top bracket" and two very interesting Flat recruits. They are Royal Ascot-placed King Ottokar, formerly with Charlie Fellowes, and 2019 Dante third Surfman, whose final start for Roger Varian was in the Prix du Jockey-Club (French Derby) but who has had "a history of problems".
Henderson's Newbury winner from last Wednesday, I Am Maximus – who beat former Group Two winner Raymond Tusk by six lengths on that second hurdles start – should be a suitable candidate for the intermediate Ballymore trip, however.
Earlier on Friday at Ascot, Party Business had won the 2m5f maiden hurdle with a much-improved display on his second attempt over hurdles. He travelled strongly into the straight, comfortably snookering City Chief behind the front-running 124-rated hurdling maiden Complete Unknown approaching the penultimate flight and then knuckling down, replete with good final jump, to seal the deal.
Party Business had understandably caught the eye of the stewards when making his hurdling debut at Warwick. Held up in rear, a slow jump at the third last ensured he was stuck behind rivals as a hitherto steadily-run race quickened into the home turn. Last of the main bunch entering the straight, he then ran into the back of rivals as the leaders got away and finished with more to give, more than 13 lengths adrift of subsequent Cheltenham flop Hartur D'Oudairies.
Rider Charlie Todd reported he'd been told to "take his time" with a debutant that was "not the most fluent jumper at home", was "denied a clear run turning into the home straight" and his mount "hung left-handed and then veered sharply right-handed away from the whip on the run to the line". Trainer Ian Williams confirmed these instructions and their explanations were noted, albeit Todd was fined £140 for failing to report the hanging to the clerk of the scales, as obligated.
Having gone on to win a Grade Two at odds on 22/1, it was something of an understatement from Williams when he observed to the media that "we've probably blown our [handicap] mark now". He now has Sandown's Grade Three EBF Final in mind and believes this five-year-old will stay further.
Paddock reports suggested City Chief would benefit from the outing, and he would clearly have finished closer had his rider James Bowen not been forced to rein back when seeking to muscle his mount out from behind the leader two out. He rallied takingly to snatch second in the final strides – a highly encouraging start from this Rules debutant and Tralee Point-to-Point winner.
Kincardine, his good-looking stablemate at Henderson's yard and the mount of Nico de Boinville, jumped clumsily and started adjusting increasingly right from halfway. He was still disputing the lead three out but came towards the stands' side in the straight, whilst the three principals stuck towards the inner, and weakened tamely.
Having run down the second last to his right, de Boinville pulled him up and reported he'd "stopped quickly' albeit the veterinary officer reported no post-race abnormalities. This was a retrograde step from his promising Newbury hurdling debut behind Stage Star.
The following day at Ascot, the novice No Ordinary Joe – who, like Jonbon, is trained by Henderson and races in the silks of JP McManus – ran too freely when involved in too much of a tussle for the lead with inveterate front-runner Global Citizen, and was pulled up before the last. Having previously finished a promising third in the Greatwood, he must curb his enthusiasm if he's going to realise his full ability.
At Haydock that same day, Nina The Terrier was unfortunate not to bounce back from a purler of a fall behind Elle Est Belle at Newbury last month with victory in the Listed Mares' Novices Hurdle. Gavin Sheehan delayed his challenge too long and, although she ate up ground late on and caught Current Mood for second, she could not reel in the other prominently racer, Haute Estime. The winner jumped especially well and is expected to stay three miles in time.
Sticking with the mares but moving to Ireland, the Willie Mullins-trained Brandy Love made a highly promising start to her hurdling career with a wide-margin success at Naas last Thursday. A winner of both a Point and a bumper, she had last been seen when beaten into third by stablemate Grangee in a Grade Two bumper at the Dublin Racing Festival.
In the Listed Boreen Belle mares' novice hurdle at Thurles on Sunday, Lunar Display narrowly saw off The Getaway Star despite what should have been a race-ending blunder when down on her knees two out.
However, despite racing a shade closer to a strong pace, she recovered incredibly quickly and rallied to join the runner-up at the last, where she jumped marginally the better and then wore that rival down. This was the winner's 13th start over hurdles, in her second season as a novice and her latest two efforts have been improvements.
The Mullins-trained Braganza was sent off the 13/8 favourite to follow up her course-and-distance success from little more than three weeks earlier, but she probably did too much up front and again did not jump with any fluency.
Her trainer had specifically opted for an uncharacteristically swift reappearance, in order to obtain more jumping experience, with a mare who had previously returned from almost four years on the sidelines. So, she clearly had excuses for this defeat but will need to brush up her technique.
Two Mullins-trained geldings merit a final name-check to wrap up this section. First Minella Cocooner, who won a 2m4f maiden hurdle at Navan last Saturday by six-and-a-half lengths, seeing out the latter stages strongly and shaping like a talented stayer. His trainer clearly believes he needs time.
"He's a horse I'm looking forward to over fences," he said. "I don't think he's [yet] matured anything like he will mature. He's just taking a long time... Another year under his belt, he'll be fine."
The other is Hawai Game, who won the opening maiden hurdle at Naas by 14 lengths, despite doing most things wrong. The four-year-old, a French recruit, was having his first start for the yard and making his hurdling debut. Despite threatening to run away with Paul Townend over the first two flights and a couple of erratic jumps, he still displayed plenty of talent and was palpably learning as the race developed.
Daily Present just held off The Short Go for second, but the latter would probably have claimed that position but for pitching on landing after a mistake at the final flight. The runner-up had won a Point but the third was racing for the first time under any code; both shaped with promise.
Lydia's portfolio:
Advised 26/04/21: Energumene at 14/1 (general) for the Ryanair Chase
Advised 10/11/21: Nube Negra each-way at 25/1 with Bet365 [20/1 also acceptable] for the Champion Chase
Ruby's portfolio:
Bah humbug!