The focus moves primarlily to the juveniles and novices in the latest instalment of the unmissable Road To Cheltenham column, along with the return of Al Boum Photo.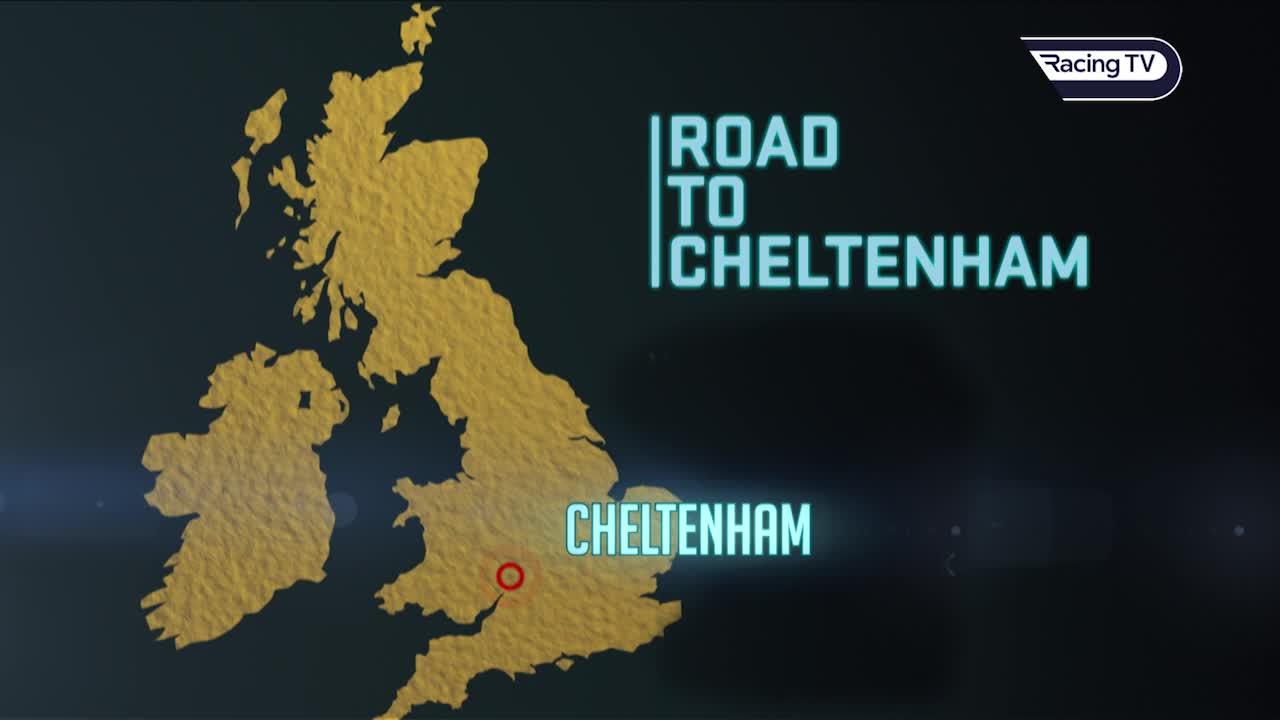 Watch this week's of the Road To Cheltenham show, as Ruby and Lydia are joined by Patrick Mullins
Anglo-Irish competition is currently grounded due to rising rates of coronavirus. The latest trainer to fall victim to the Irish government's now-extended travel ban is Gordon Elliott, who had planned to run at least one of his leading juveniles in Chepstow's Grade One Coral Finale Hurdle this Saturday.
Beyond that, it seems pointless to speculate on where we will all stand regarding the prevalence of the virus and the status of population vaccinations in ten or more weeks' time. Therefore, these columns will continue to regard Irish (and French) horses as likely participants at the Cheltenham and Aintree Festivals, and British horses at Punchestown – unless or until it becomes unwise to do so.
For those who haven't heard it, Ian Renton, Jockey Club Racecourses Regional Director for Cheltenham and the South, was interviewed on the Nick Luck Daily podcast on Monday (listen below). Although Renton was speaking before the latest lockdown, its likelihood was too inevitably looming not to have been taken into account in his prognosis for the Festival.
"I had a long chat with Brian Kavanagh [chief executive of Horse Racing Ireland] just before Christmas and he was very optimistic that there should be no issue with horses coming over once we are over the first week or so of the new year," Renton said.
"We'll continue to talk to the Irish, talk to the French and, [with] the authorities over here, do everything we can to ensure the passage for Irish and, where appropriate, French horses is as easy as possible."
Renton also addressed the question of whether human overseas competitors would be able to take part. "Even going into March, people might have to self-isolate when they return home, but I am sure we will manage to get a number of the Irish participants coming over in March," he said.
Willie Mullins has since affirmed that "we're all set to come over" but told the Racing Post that, unlike Aidan O'Brien last year, he "wouldn't be dreaming of sending them over beforehand". "I need my staff here. That was a totally different scenario," he said. "Aidan was going to have runners there throughout the summer. This is one meeting that we're going over for. Like most other trainers, I need my staff to work at home."
This edition of Road To Cheltenham catches up with the novice and juvenile hurdle exploits over the Christmas period, plus the return of Gold Cup hero, Al Boum Photo. It also contains news of the entries for that race, as well as those for the Ryanair and Champion Chase.
Finally, please note that as of 10am on Wednesday, Paddy Power are offering Non Runner No Bet, on all Cheltenham Festival races. BetFred offer the same on the Gold Cup, Champion Chase, Champion Hurdle and Stayers' Hurdle.
MAGNERS CHELTENHAM GOLD CUP
The paps descended on Tramore last Friday, telephoto zoom lenses out, ready for a rare sighting of Al Boum Photo. Dressed in trademark dark glasses and surrounded by bodyguards, the dual Magners Cheltenham Gold Cup winner was shepherded in the back way, through the kitchens, whilst stablemates Acapella Bourgeois and Brahma Bull acted as decoys in the Closutton transport lorry.
In the race itself, Djingle set off as if it were a two-mile event – the only way he knows how – and you can understand him chancing his arm when nobody appeared to know what distance the Savills New Year's Day Chase was staged over.
It was advertised as "2 miles 5 furlongs and 100 yards" but as Simon Rowlands explains in illuminating detail here, it was not in fact staged over this trip – and nor was the novice chase staged over "1 mile 7 furlongs and 100 yards".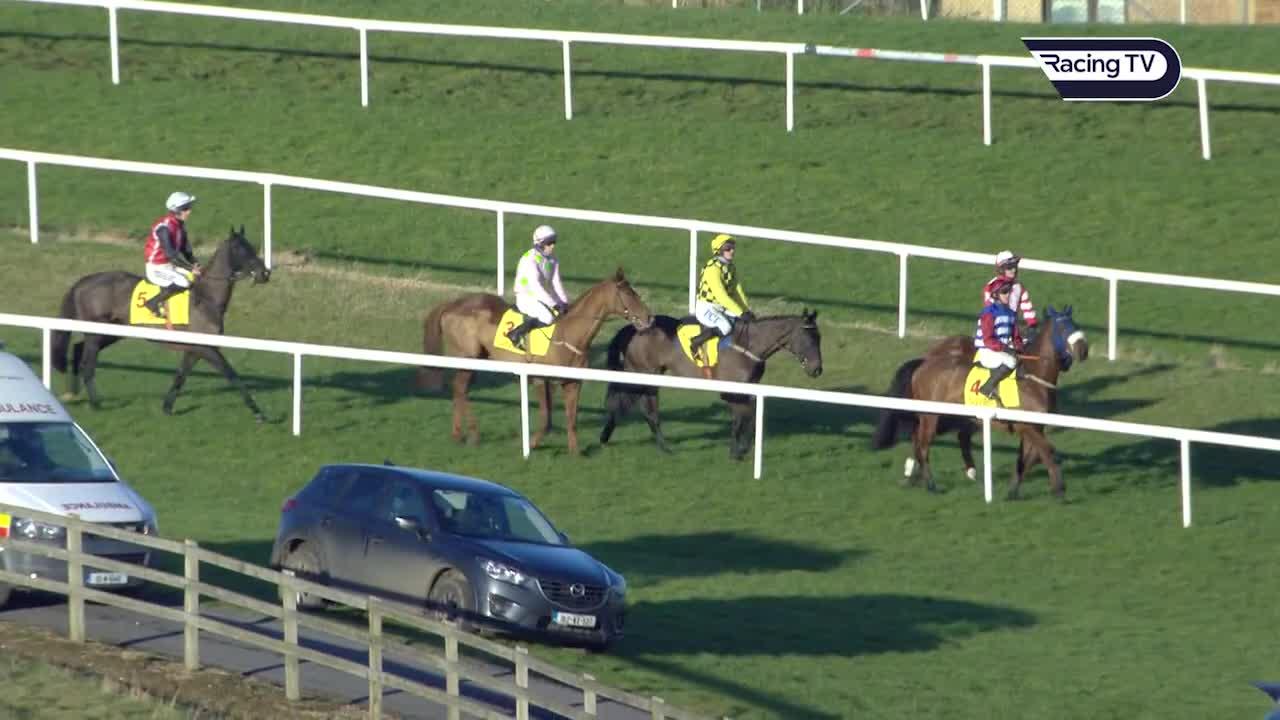 Al Boum Photo wins at Tramore on his return
Rowlands originally calculated that Al Boum Photo's race was staged over 287 yards further than advertised (and the novice event 87 yards further). The day after his article was published, Tramore racecourse manager Owen Byrne argued that the excess was 80 metres (or 87.5 yards). He didn't demur that the given distances were inaccurate or unserviceably vague – and this is the enduring point. Rowlands subsequently revised his position, based on further video evidence, stating that it "might be more like 175 yards".
You might think that arguing retrospectively over what trip the Gold Cup winner tackled would be objectively absurd enough, but then the Irish Horseracing Regulatory Board asserted that they are "satisfied with the race distances as they are".
Welcome to horseracing in "about" the 21st century.
"The word 'about' in race descriptions allows for rail movements and different scenarios that may occur between the time a race is run and when the publication of the programme is made," IHRB communications officer Niall Cronin told the Racing Post.
Byrne added: "All distances are down as 'about' in the programme. We've gone and walked the track this morning with the wheel and we are looking at a difference of 80 metres. In consultation with the riders on the day of the race, we moved the start back [to allow the five runners a better run at the first fence]. When we put things into the calendar, it is published a good bit before a race meeting and we would not know the layout of the track at that point.
"If people want to get into having exact distances or getting surveyors into a track, we will never have fresh ground at any track. We move our rails in order to provide the best ground at different times throughout the year, therefore there are going to be variances. That is why the 'about' is in the calendar."
It is, of course, a false dichotomy to suggest that the sport must choose between having fresh ground and accurate distances. It can do both. But it requires effort, attention to detail and the motivation to communicate with more than one of the sport's key customer groups. British courses, for example, are currently supposed to – and usually do – publish the impact of rail movements to the nearest yard.
This advancement was prompted by Rowlands' past work.
The British Horseracing Authority commissioned the independent surveying of all of its Jumps courses and from 2015 introduced a different methodology for those revised race distances. Two years later, it concluded a similar exercise at its Flat racecourses.
At the time, Brant Dunshea (then BHA Director of Integrity and Regulatory Operations) commented: "We remain committed to meeting industry and public expectations to provide accurate racing data."
However, as falsely declared or utterly vague race distances at a couple of British racecourses in recent weeks have shown, this was not a silver bullet. Racing fans who use such data as part of their interaction with – and enjoyment of – the sport, are still reliant on individual clerks publishing accurate rail movements.
These fans like to bet – an income stream, the sport might dimly recall, that has been propping it up from the brink of collapse for the past six months. Yet again – spot a recurring theme in these columns – it seems this industry just wants to take punters' money but not provide the bare minimum service in return.
Let's return to a happier subject: Al Boum Photo, who was ungainly over the first two fences he'd jumped in public since last March but warmed up to some degree as the race developed and particularly in its final stages. It evolved in the style of an athletic attempt on a new world record – if, indeed, you could break a record over a distance of "about" 2m 5f 100yards – in that once Djingle folded at the 12th, Acapella Bourgeois took up the baton of front-running.
This was Willie Mullins' snap verdict on Al Boum Photo
Djingle, it should be noted, was found by the vet to have "mucus in the trachea on post-race endoscopic examination" whereas Brahma Bull had clearly been watching Not So Sleepy's show-stealing Fighting Fifth performance on loop because he did his best to cause various forms of merry havoc once running loose after unseating David Mullins at the second.
Al Boum Photo then joined and readily headed a palpably exhausted Acapella Bourgeois two out before galloping away for a 19-length success, conceding 4lb to the runner-up (who admittedly slowed to almost a walk after the last) and replete with a relatively buoyant jump at the last.
All in all, it added up to a performance in the same ball-park as his two previous successes in this race – albeit on (presumably – vague race distances mean we can't say for sure) much more testing ground than he had encountered there previously. In short, he's very much on course in his attempt to equal Best Mate's trip of successive Gold Cups.
Al Boum Photo was revealed on Wednesday among 41 entries for the Magners Gold Cup – ten more than last year and the second highest in the last 10 years. Monalee is numbered among them but, since making the engagement, trainer Henry de Bromhead has told Sky Sports Racing that "he's unlikely to be back this season".
"We're not quite sure how long he'll be out for yet," he said. "We're just waiting for more information, then we'll see. It's very disappointing for that to happen, but hopefully we'll get him back on track again."
De Bromhead has three other entries: A Plus Tard, with whom he's "leaning towards the Gold Cup" over the Ryanair, Minella Indo, who's "good now" after his fall in the Savills Chase and on course for the Irish Gold Cup and Spyglass Hill, who'd need to improve sharply to get involved.
The most interesting entries are perhaps Imperial Aura, whose target has long been stated as the Ryanair, recent impressive Kempton winner Royal Pagaille (whom I highlighted last week and could yet receive novice chase entries, too) and Terrefort, who hasn't been sighted since pulling up in the Ryanair two seasons ago. The most notable absentee is Faugheen, who is not entered in the Ryanair Chase or Champion Chase either.
Thistlecrack, who missed his intended Long Walk engagement due to lameness last month, is also not entered. As expected, Clan Des Obeaux won't be Cheltenham-bound this season but stablemate and King George flop Cyrname is entered.
One final thought, to finish how we started: if there starts to be any doubt about Irish-trained horses being able to travel for Cheltenham, might Al Boum Photo run in the Irish Gold Cup?
RYANAIR CHASE
The presence of a certain Altior is the headline news among the 50 entries for the Ryanair Chase – the first time that the dual Betway Queen Mother Champion Chase winner has been engaged in this longer event.
Henderson has also entered Mister Fisher, Top Notch, Caribean Boy, Terrefort and 2019 Brown Advisory & Merriebelle Stable Plate runner-up Janika, who hasn't been sighted on a racecourse since February.
It's the largest entry for this event since 2008 and is notable for the lack of Faugheen, its 2019 hero Frodon, Lostintranslation and Put The Kettle On.
Rampant Caspian Caviar Gold Cup winner Chatham Street Lad is entered here and in the Queen Mum, but trainer Mick Winters has indicated that the March Novices' Chase – and a clash with Envoi Allen – is his preferred Festival target. Kemboy is also entered in this race, which he wasn't last year.
BETWAY QUEEN MOTHER CHAMPION CHASE
For the second year running, 31 horses have been entered in the Betway Queen Mother Champion Chase – the joint-largest number since 2015. The major absentee, predictable though it surely must be, is Douvan.
King George runner-up Waiting Patiently and Savills Chase non-completer Samcro have been engaged in all three primary Festival chases. Handicap progressives Chatham Street Lad, First Flow and Ibleo have all merited an entry in this two-mile event.
Henry de Bromhead has entered both Notebook and Put The Kettle On. He plans to run the former in Leopardstown's Dublin Chase first but seems likelier to go straight to Cheltenham with the mare. "She loves that track so we'll aim her for the Champion Chase," he said.
NOVICE HURDLERS
Following his emphatic success in the Grade One Paddy Power Future Champions Novices' Hurdle over Christmas – and aided perhaps by the likely departure of injured stablemate Ferny Hollow from Cheltenham Festival calculations – Appreciate It rocketed to clear 5/2 favourite for the Sky Bet Supreme Novices' Hurdle. He's also 8/1 second favourite for the Ballymore.
In a race whose positional order changed little until the home straight, he particularly impressed with the powerful manner in which he finished off his race and came home clear by nine lengths, running strongly through the line.
He was well fancied by those around trainer Willie Mullins to win the Festival's Champion Bumper last season but was foiled by the late thrust of Ferny Hollow.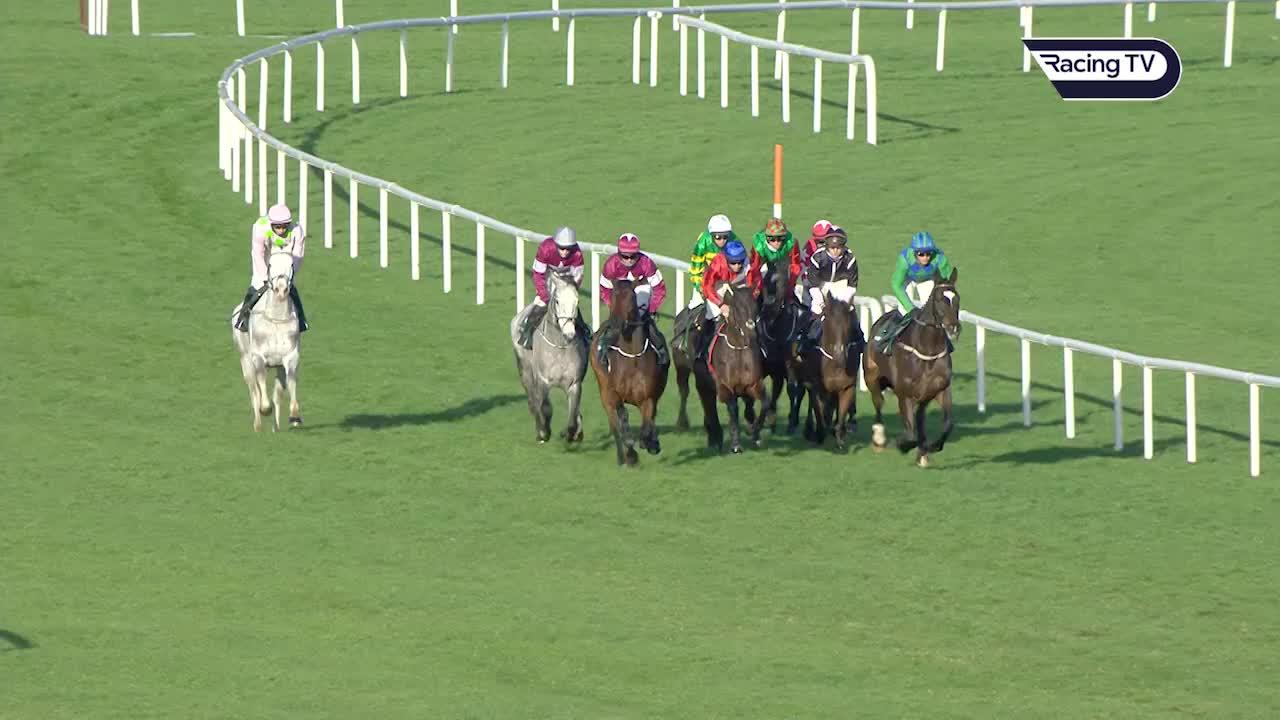 Appreciate It impressed over Christmas
Some observers were underwhelmed when Appreciate It only had three-and-a-half lengths to spare over a 50/1 shot on his hurdling debut at Cork in November – albeit, as I remarked at the time, it provided an excellent educational opportunity for rider Paul Townend to use that rival for target practice.
That runner-up was Master McShee, who has turned out to be not so shabby either – breaking his maiden at that track next time out and then winning a handicap by five lengths from a mark of 132. In short, Appreciate It has hot a level of form that's good enough to place in most Supremes.
Unfortunately, he now has a price to match.
Following his latest Leopardstown success, Mullins commented: "He surprised me and impressed me. I was wondering if he was a two-and-a-half-mile horse or a two-mile horse. I know he can easily do it over two and a half, but to come back to two miles and put in a performance like that in a Grade One was impressive.
"I'd say we'll go down the two-mile route now. He's not flashy like Ferny Hollow but he has a great cruising speed and covers a lot of ground which helps him to burn other horses off. He'll probably have another run here at the Dublin Racing Festival."
Irascible emerged with plenty of credit in second here and would have finished closer to Appreciate It had he not got caught in traffic rounding the omitted final hurdle. Less advantageously positioned than the winner, he got a shade outpaced as the tempo lifted at what functioned as the final hurdle before coming home well.
This was only his second start over hurdles and there's plenty of room for honing his technique, as he was prone to being both airy and scrappy on this evidence. He should be interesting when upped in trip.
Ballyadam was the big disappointment and he could be spotted jumping lethargically even before Jack Kennedy was niggling him to keep up before the home turn. He tried to rally but was paddling before reaching the omitted final hospital and faded tamely in the straight, in the style of a horse not firing on all cylinders. No doubt he was top of trainer Gordon Elliott's list when reflecting on those of his squad who underperformed over the Christmas period.
Another key Supreme player was confirmed soon in the new year when Metier built on his already substantial Ascot success in November to win the Grade One Unibet Tolworth Novices' Hurdle by 12 lengths from Shakem Up'Arry. Next stop could be that classic Festival stepping-stone for a novice – as highlighted by Ruby Walsh on last week's Road To Cheltenham show – the Betfair Hurdle.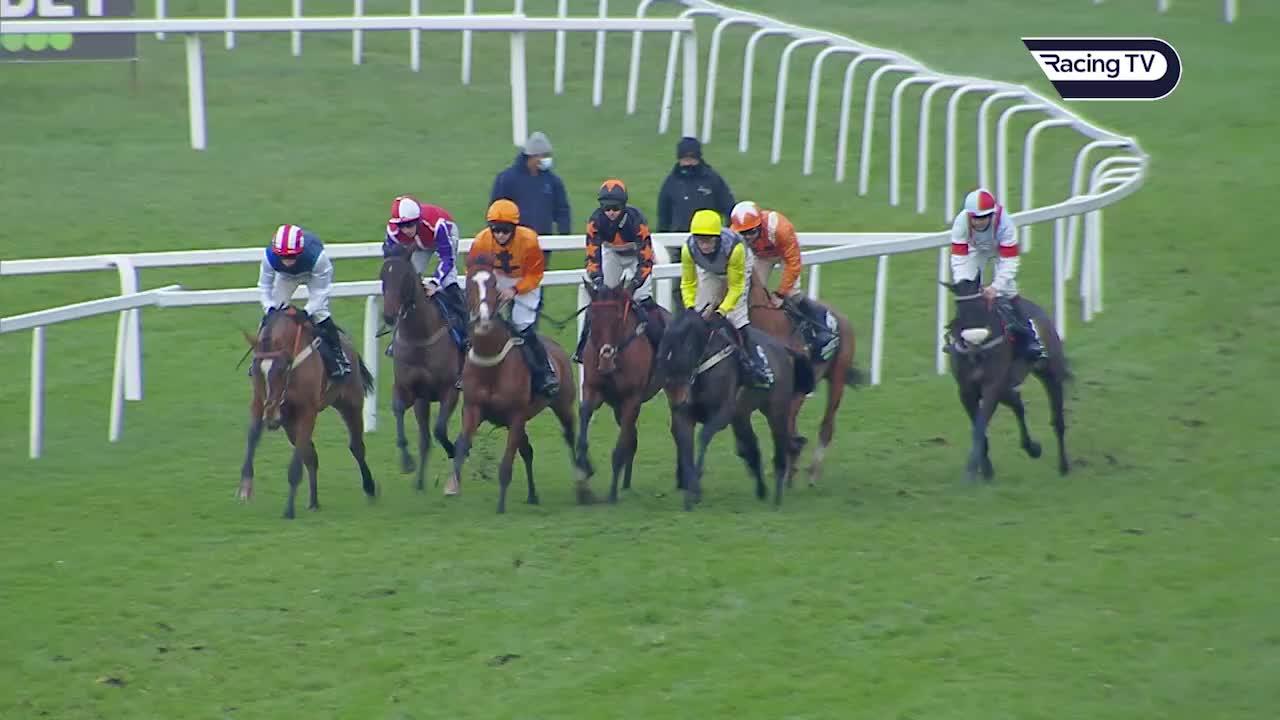 Metier surges clear in the Tolworth
Metier was initially a shade keen at Sandown but the fractions set by the eventual runner-up were solid enough and Sean Bowen was able to give the winner a patient ride, producing him alongside at the second last where he got the superior jump. He was already in control and clear when stumbling slightly and nodding on landing at the last.
He's now rated 149, presenting what trainer Harry Fry described to sportinglife.com's Ben Linfoot in his excellent Weights & Measures column as "an interesting choice".
"We've given him an entry for the Betfair Hurdle and [149] makes his life a little bit harder – I'd have definitely fancied him off 142," Fry said. "My Tent Or Yours won the Betfair off 149 as a novice, so it can be done and we'll make up our minds in the coming weeks whether we take up that engagement or go straight for the Supreme."
Novices have won seven out of the past 11 renewals of the Betfair Hurdle but none has yet gone on to win the Supreme – although Get Me Out Of Here (2010 and rated 135 for the Newbury race), My Tent Or Yours (2013 and 149) and Kalashnikov (2018 and 141) all finished second.
Fry is attracted by the almost-guaranteed stronger pace provided by a top-class two-mile handicap hurdle. "They could have gone faster again and it would've suited him, he travelled so well," he reflected on the Tolworth. "He just thrives off a strong gallop and I don't think he's had that yet. Hopefully when he gets a really strongly-run race it will suit him even better."
Unfortunately, as reported on Nick Luck Daily last week, another of Fry's exciting young hurdlers has picked up a splint issue. The best-case scenario is that Boothill, wide-margin winner of a Taunton early last month, makes it back for next month's Sidney Banks Novices' hurdle at Huntingdon – the race won by Shishkin en route to Supreme glory last season.
The time of his success was good and Boothill was well backed on his hurdling debut and first start for 191 days. Fourth-placed Across The Line had far more experience, having won previously, and led the field into the straight but the winner simply sauntered past him approaching two out prior to finishing his race off strongly from the last. Across The Line has since won again, to give the form a boost.
Just before the new year, Paul Nicholls wasn't backing away from comparisons between the mighty Denman, who won the Challow Hurdle (staged at Sandown) back in 2006, and his most recent winner of the Newbury contest, Bravemansgame. He's now best priced at 9/2 for the Festival's Ballymore Novices' Hurdle, in which The Tank finished second to Nicanor later that same season.
It should be acknowledged that the contest fell apart somewhat in his wake. Does He Know – unbeaten to date this season over hurdles, including a Cheltenham Grade Two on his previous start – ducked the wrong side of a wing approaching the fifth and Wilde About Oscar – who'd won his previous two starts – belted the fourth last and rider Harry Skelton reported that he'd "pulled up short" afterwards when taking him out of the race at the top of the straight.
That left Star Gate, previously a convincing winner of a three-runner Sandown Grade Two, and The Glancing Queen as front-running Bravemansgame's only rivals. Both were already slightly pressed to keep up on turning for home but his stuttering into the third last offered brief hope, even if Star Gate had rather over-reached for it in an attempt to hold his place.
That hope was soon extinguished, however, as even though the winner was awkward at the second last, the tenor of his gallop was unassailable and he powered away to win by an emphatic ten lengths. Having tried his best to get on terms, Star Gate tired from the last and ultimately came close to surrendering second to the mare.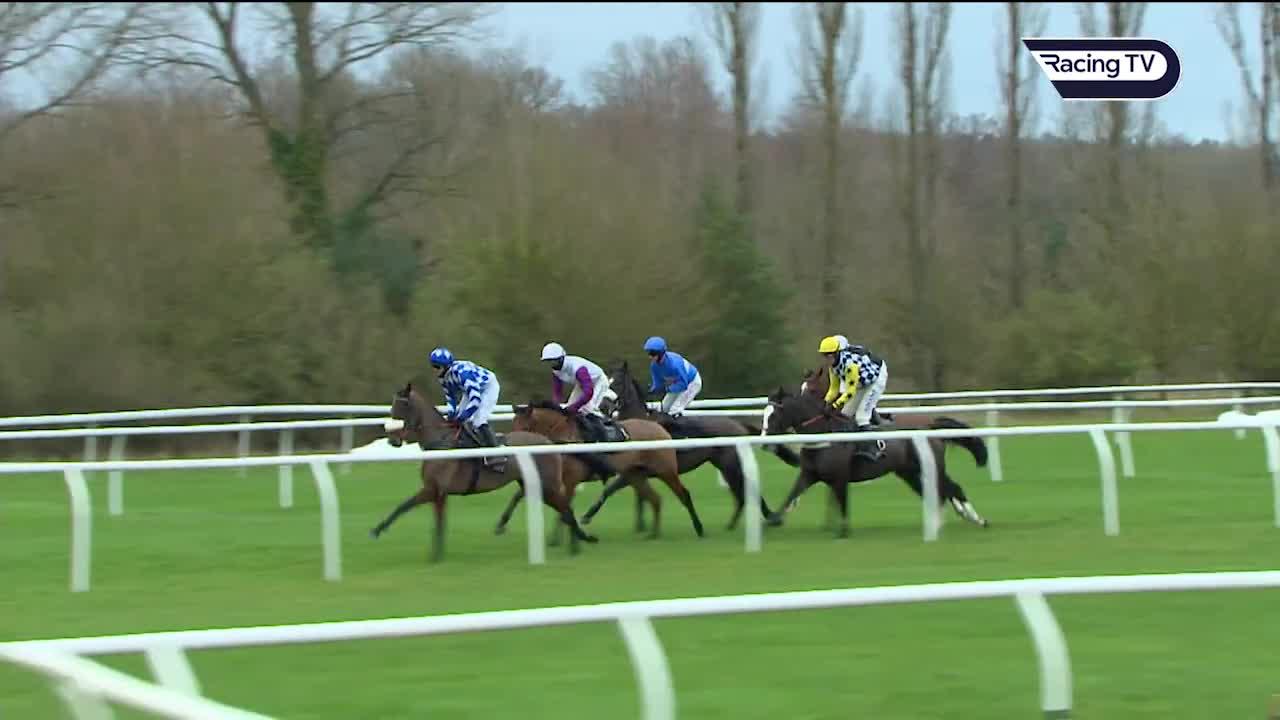 Bravemansgame powers clear in the Challow
"He's got it all hasn't he?" enthused Nicholls, who was palpably delighted once again to have a novice hurdler so talented in his yard. "Next year he'll make a super chaser and he's not unlike Denman in his physique, size and how he does things – but he's probably got a little bit more boot than Denman.
"It's just nice to be talking about him in the same breath as Denman. It would be nice if he turned out as good as Denman, but he's every bit as good at this stage of his career as Denman was at the same stage."
Having rightfully declared Bravemansgame "the best of the British novices over that trip", Nicholls said he plans to find "somewhere that I'd call a soft race" en route to Cheltenham. He stepped Denman up to 2m7f at Bangor next time out but wants to keep this horse at around two and a half miles – "somewhere he can carry an 8lb penalty" – or else he'll go straight there. "He'll get three miles in time, but doesn't need to do that now," he said.
To round off this section, I must mention a trio of Irish novices who impressed me over the festive period. Gentlemansgame made a striking hurdling debut at Cork last Saturday, racing brightly over two miles and racing clear with the hard-pulling odds-on favourite Gjoumi from an early stage.
Turning for home, Rachael Blackmore only had to shake up the grey to ease away from that sole attendant and he attacked the obstacle well, albeit brushing through it, before coasting his way to the line.
Bred by Yorton Farm's Dave Futter and Maggie Luck, Nick Luck's mother, and now owned by Robcour – the racehorse ownership vehicle of Brian Acheson - Gentlemansgame had only previously contested a Point. He shapes like a medium-term project and therefore perhaps an unlikely Cheltenham participant, but is a name to bear in mind. He clearly stays well but doesn't lack pace either.
After playing the role of beaten favourite when encountering Holymacapony at Punchestown in November, Gaillard Du Mesnil got off the mark impressively over 2m4f at Leopardstown just after Christmas. In a solidly-run race, he settled on the inside in mid-division and I really liked how powerfully he moved into the race from two out to triumph unextended.
I wonder whether Gaillard Du Mesnil needed the run when downed by Holymacapony – he seemed to come to the end of his tether quite quickly then, when getting a lesser jump at the last. Yet that rival was pulled up in a Navan Grade Two behind Ashdale Bob before Christmas (Blackmore reporting Holymacapony "got very tired and stopped quickly") and you can pick holes to some degree in this form, improved effort though it no doubt was.
Given his extensive French bumper form, I even wondered whether Gaillard Du Mesnil might develop into an Albert Bartlett contender. But the yard probably already has Stattler for that – comfortable winner of another 2m4f Leopardstown maiden for older novices the following day.
Always in the vanguard, Stattler pressed on into a clear lead from the fifth and then pulled out plenty in the straight to repel the mare Glens Of Antrim, his stablemate, who'd come scything through the field with a challenge from the home turn. The pair drew well clear of the rest and the winner should have enough experience by March to tackle the demands of the Potato Race.
JUVENILE HURDLERS
The bad news for Zanahiyr's future rivals is not just that he continues to dominate every race he contests, but that this latest success in the Grade Two Knight Frank Juvenile Hurdle suggests he's impervious to the circumstance of pace.
On the clock, his most impressive performance remains last November's 14-length defeat of Saint Sam in a Fairyhouse Grade Three. That was a strongly run race that enabled Zanahiyr to express his superiority in super-slick jumping and electric fractions that stacked up favourably against other races that day and which exhausted his rivals.
At Leopardstown on St Stephen's Day, he was faced with a slowly-run affair and yet still doled out a near-four-length beating to the more advantageously-positioned Busselton. Having settled impeccably on the outside despite glacial early fractions, he jumped effortlessly long to move upsides two out and straightforwardly into the lead at the last, drawing clear for hands and heels. It was a highly professional display from a horse conceding 3lb to all rivals.
Rider Jack Kennedy admitted afterwards that he'd been worried during the race, fearing Zanahiyr might not be as effective in the sprint that was inevitably going to develop. "It just goes to show there today that he can win off a slow pace and he can the last day win off a fast pace, so he seems to be a fair horse," he said, with characteristic mellow understatement.
Asked by Gary O'Brien on Racing TV (watch the full interview below) to weigh the horse against Quilixios and Duffle Coat, the other leading juveniles at trainer Gordon Elliott's yard, Kennedy added: "I think he'd be edging it over them now – he's a fair horse."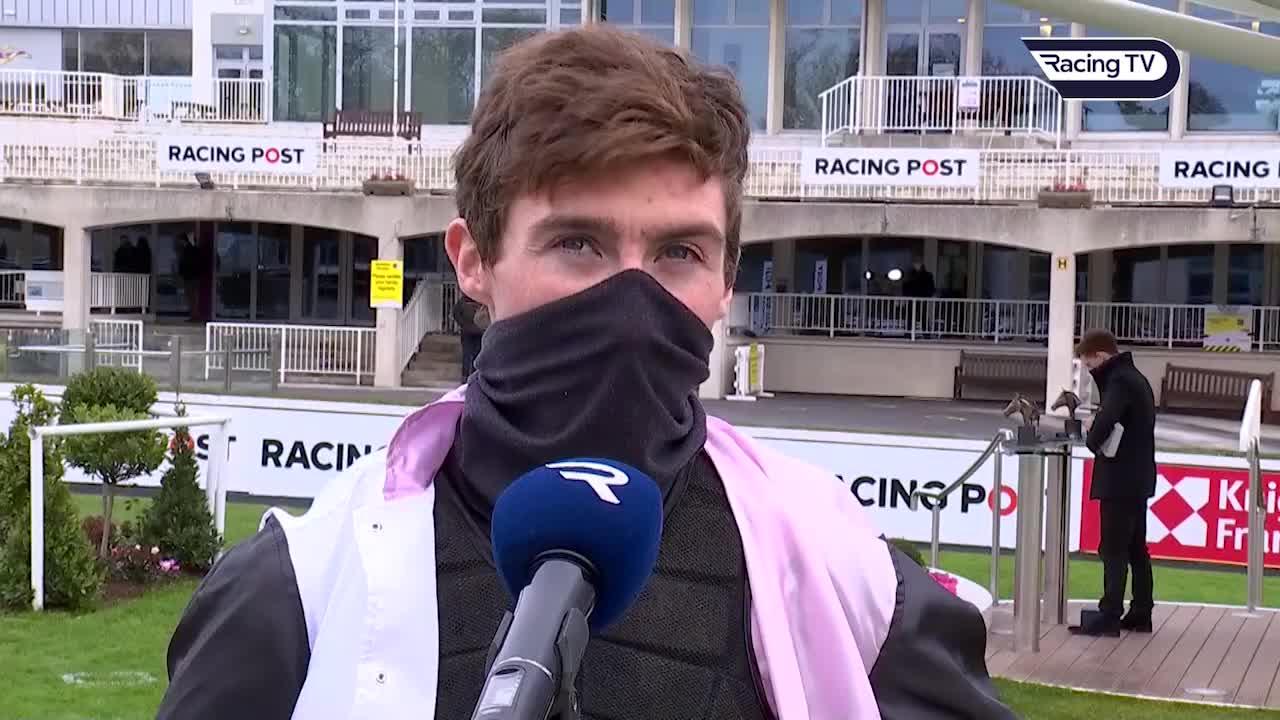 We may yet see Zanahiyr again before Cheltenham in the Grade One Spring Juvenile Hurdle at next month's Dublin Racing Festival – a likelihood you would think has only increased with Covid again complicating thoughts of international travel.
Yet Kennedy also observed that "even if Gordon decided to go straight to Cheltenham, it wouldn't bother me – he's fairly straightforward". You can now find 3/1 in one or two places for the JCB Triumph Hurdle, but he's even as short as 9/4 in others, so this column's 5/1 is sound.
He faced some new challengers here – primarily, two French recruits making their Irish debuts. Runner-up Busselton, representing Joseph O'Brien alongside stablemate and fellow prominent racer Druid's Altar, was able to quicken with Zanahiyr from two out but was under pressure to do so and had no response when the winner pulled further clear after the last.
However, he's a sound jumper and is entitled to improve, as a less experienced horse all round than the winner.
Third-placed Ha D'Or is even more interesting as this was his hurdles debut, having raced only once previously in a French bumper. Least well positioned here for the way in which the race panned out – presumably to ensure some cover for a horse whom Willie Mullins had kitted out in a hood, denoting a keen demeanour at home – he was less immediately responsive to the quickening pace from the penultimate flight.
He may lack Zanahiyr's street-smarts at this stage but will be better for the practice and looks likely to thrive with a stronger gallop. I'd expect him to get a lot closer to the winner if they re-oppose in February and, of Mullins' juvenile squad (up until the start of this week anyway, but more on that below), consider him to hold the greatest potential. At 20/1 (or 25/1 in one place), he's a more credible Triumph player than rivals shorter in the market.
Stablemate Saint Sam shaped eye-catchingly for the Boodles Fred Winter – the Festival's juvenile handicap hurdle. More patiently ridden than on his Irish debut behind Zanahiyr, he had to be switched off the rail and around the field approaching the last to avoid the weakening Druid's Altar. He therefore did well, under by no means maximum pressure, to rescue fourth.
The following day at Leopardstown, French Aseel made an exciting debut for trainer Ellmarie Holden and rider Denis O'Regan. Always relatively prominently positioned, he took over on the lead approaching what would usually be the penultimate flight and then ran easily away from his pursuers rounding the omitted final hurdle.
Ruby Walsh mentioned during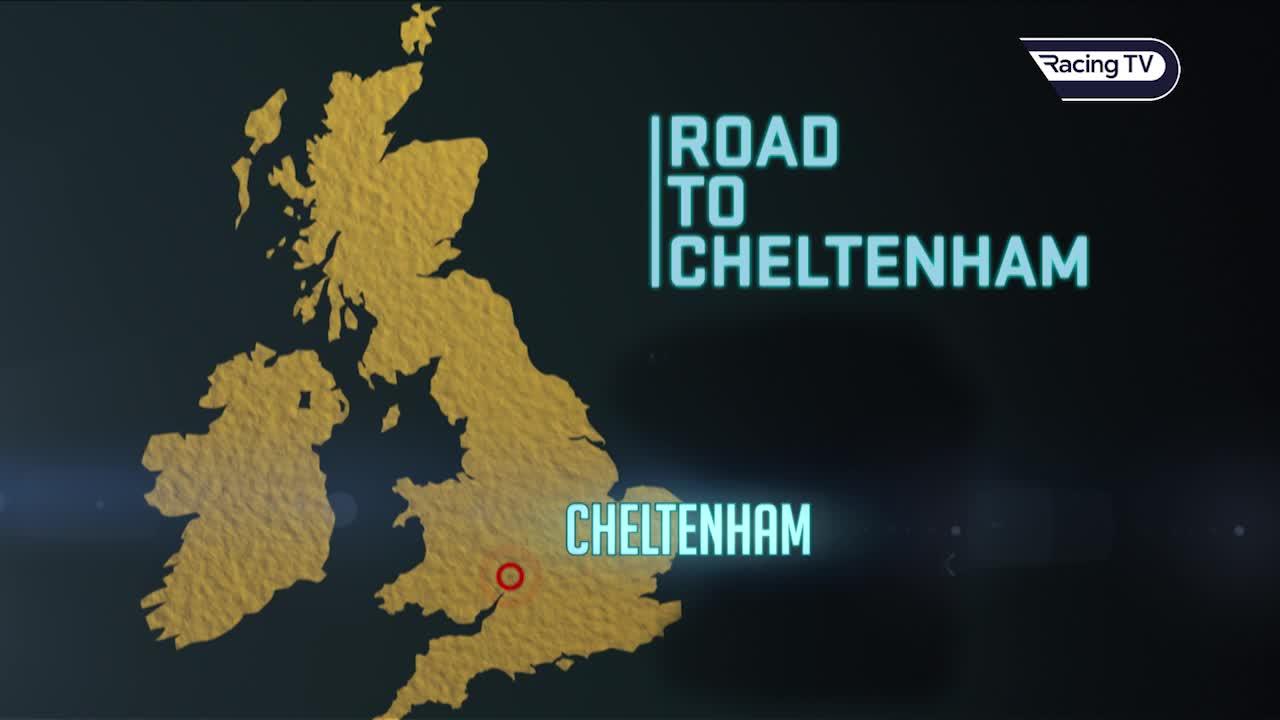 how impressed he was by the turn of foot shown – and that's not surprising, given this juvenile was previously racing extensively over trips from six furlongs to a mile in his native France. This was a high-level first effort over hurdles and he is well worth the move into graded company next time out.
When he does so, he will be racing in the colours of the Donnellys, having been bought privately to join Willie Mullins, as revealed on Racingtv.com on Tuesday.
Waterlogging denied Britain its key Christmas juvenile event when Chepstow's Welsh Grand National meeting was abandoned last month, but for the fifth time in the past 11 years it has been rescheduled to this second weekend in January. The pause has potentially facilitated a more interesting race.
Gary Moore has declared Nassalam, who's won twice at Fontwell by a combined distance of 108 lengths but who'd also dropped out at the original declaration stage. "He wasn't right at the time," his trainer explained to sportinglife.com. "He had an average scope before, but we need a good clean one before we run him.
"He's very straightforward and is an easy horse to train," he added. "He's big, strong and I have a lot of respect for him but he's got to go and do it in better races. The horse who was second the last day was pulled up next time, so it's a good job he's beating them 59 lengths. He's done it very easily and hasn't had a smack yet so, at this stage, we just don't know a lot about him. I know how much I think of him but whether I'm right or wrong, time will tell."
Paul Nicholls, who also trains Britain's current leading juvenile Monmiral, has again declared Houx Gris at Chepstow – a winner in Auteuil for his previous trainer in October. In his Betfair column at the point of original entry, his new handler commented: "[Houx Gris] has been pleasing us since he arrived early last month.
"We bought him at the sales early in November, shortly after winning at Auteuil. I don't normally run newcomers so quickly, but he settled in straight away and has adapted beautifully to our routine. I really like what I see and just hope he has acclimatised enough to give a good account of himself."
Others to note in Chepstow's line-up - and the meeting still needs to pass an inspection - are the David Pipe-trained recent Cheltenham winner Adagio, plus the highly promising Yggdrasil, who was third behind Elham Valley on his racecourse debut at Sandown. That victor also reopposes for the flourishing Fergal O'Brien yard.
However, Jane Williams didn't wait for the rescheduled fixture to run Honneur D'Ajonc, previously a five-and-a-half-length runner-up to Monmiral at Exeter on his career debut. Instead, he went to Kempton on 27 December and still held the lead, with every chance of winning, when tackled by Heross Du Seuil and falling at the last.
Both horses were frequently quite airy over their obstacles, although Honneur D'Ajonc tended to be the quicker away from them. He just clipped the top of the final flight and crashed out, whereas the eventual winner – who stayed on from further back – negotiated it very safely. This was Heross Du Seuil's first time over obstacles, so he's entitled to build on this – but he'll need to, in order to be considered a Triumph prospect.
The Wetherby success of the Nicholls-trained Hacker Des Places that same day was a more substantial performance, for example. Assertively ridden by amateur-on-a-roll Angus Cheleda, he appeared to relish the heavy ground and thumped his rivals by 32 lengths in a comparatively good time for his age in the conditions.
Beforehand, his trainer had commented in his column: "Hacker Des Places blew out when a hot favourite on his debut for us at Wincanton two months ago. It turned out the ground was too quick for him that day and, in hindsight, he probably wasn't quite ready to run as we hadn't had him long enough. He has improved physically no end since then."
Nicholls also produced Good Ball to beat older rivals in Newbury's Introductory Hurdle two days later – a race that slowed down markedly in the back straight and quickened into a relative sprint from three out. Having been outpaced on the home turn, this large-scale juvenile jumped well under pressure in the straight and stayed on to lead after the last, to win pulling clear.
"He is a lovely, big chasing type, who joined us a couple of months ago shortly after finishing second on his hurdles debut at Auteuil," Nicholls said beforehand. "On looks you would think he is a six-year-old."
Afterwards, he told Nick Luck on Racing TV that Good Ball "won't go to anything like Cheltenham or Aintree ... unless he improves on his next run" – an accurate assessment of the worth of this form in juvenile graded terms. The plan is for one or two more starts this season before being turned out to grass for a chasing campaign as a four-year-old this autumn.
Finally, again to come full circle, Riviere D'Etel deserves a shout-out. She's trained by Elliott and runs in the Zanahiyr silks of Noel and Valeria Moran. The filly won a snowy Punchestown maiden on New Year's Eve on her hurdles debut, despite pulling hard in a first-time hood until Jack Kennedy let her stride on from before the fourth.
She made a mistake three out but was particularly impressive at two out when, the cavalry bearing down on her, she jumped with alacrity and simply ran away from them. If she proves good enough to be considered for Cheltenham, Elliott and the Morans might propel Riviere D'Etel towards the Dawn Run (rather than Zanahiyr to the Supreme) instead of letting them clash in the Triumph.
Selections:
Advised 02/12/20: Zanahiyr__ at 5/1 (general) for the JCB Triumph Hurdle
Advised 31/12/20: Sire Du Berlais at 10/1 (general) for the Paddy Power Stayers' Hurdle
Check out the Racing TV large screen app on Amazon Fire TV, Android TV and Apple TV devices, so you can enjoy the action on your TV screen! Click here for more details.