Who gets Lydia Hislop's nomination for 'performance of the weekend' as she looks back upon the action from Newbury, Haydock, Ascot and Navan? Find out in the latest update as the Racing TV presenter continues on the Road To Cheltenham - and don't miss the show on Racing TV every Thursday at 9pm!
WELLCHILD CHELTENHAM GOLD CUP
Having anticipated, at best, a role for Champ as an eye-catching chorus member in the Betfair Game Spirit Chase, I was surprised to see his jockey Nico de Boinville adopting centre stage from curtain-up. Taking the role of lead, his mount was overly exuberant at three of his first four fences but only grew in stature from then onwards. Even at the last, it was still conceivable that he might receive the first applause.
To be out-speeded only by an accomplished two-miler like Sceau Royal – and merely by a rallying two lengths – was a barnstorming return from a hitherto promising understudy among the staying-chasing ranks. It was also a performance accurately heralded by the increasing confidence so palpably expressed by trainer Nicky Henderson in his regular updates on last term's RSA winner.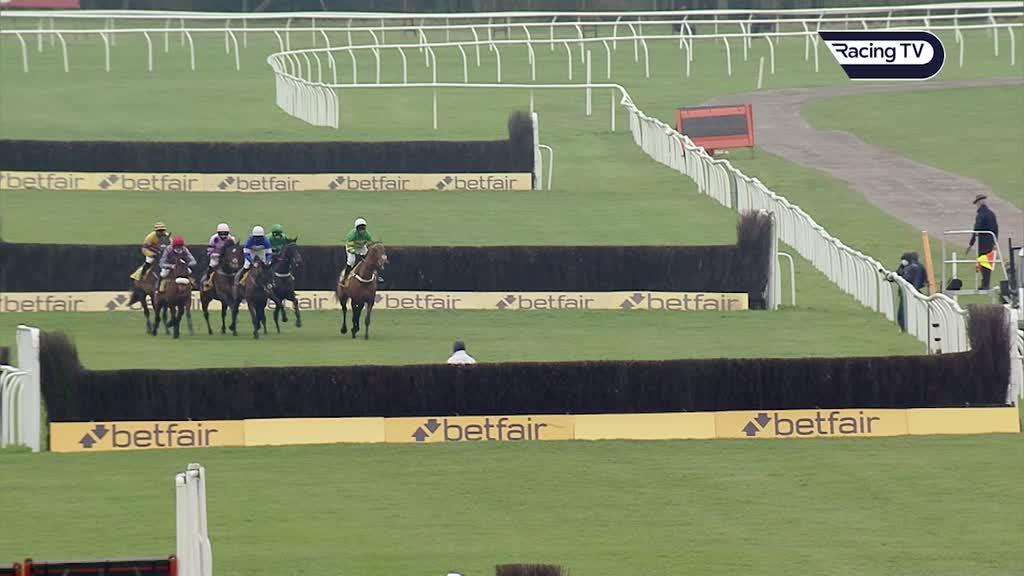 Watch Champ's return to action again in full
That this unorthodox project went so well is a tribute to the Seven Barrows team, even if the public only got to see his progress for themselves last Sunday.
Champ's campaign plan had to be recalibrated after a problem with his breathing – addressed via the relatively substantial procedure of a hobday operation – was uncovered relatively belatedly. His mooted Christmas target of Leopardstown's Savills Chase came and went.
The longer he took to recover a level of fitness suitable to participate in a race, the closer it got to Cheltenham and the less time he had to recover from his exertions. It became increasingly paramount that he faced his comeback in better shape than might usually be the case for a seasonal debut. With no margin for error between then and Cheltenham, Henderson needed to narrow the variables.
Hence, for a horse who has by turns in the past been insatiably keen or disconcertingly diffident, the trainer turned to extensive ongoing schooling sessions at former trainer Henrietta Knight's jumping academy and that infamous 'away day' – when a private racecourse schooling session was set up to mimic something called 'a race'. Whatever the drawbacks to the latter practice on a matter of principle for a spectator sport reliant for survival on its fans' money, it clearly worked in this individual case.
In the end, the difference between Champ and Sceau Royal was the speed with which the latter got away from the penultimate flight and his swiftness in negotiating the last, where the former also made a decisive mistake and landed out to his left. Comparatively, this shouldn't be an issue for Champ against staying chasers over 3m2f at Cheltenham.
Were it not for the manner of his RSA victory, when needing almost all of the hill to reel in the overly aggressive Minella Indo and Allaho, observers would no doubt be speculating whether Champ will stay the Gold Cup trip on the basis of this Newbury effort. Instead, the whole picture suggests that the winner has developed into a top-class staying chaser, who has the innate ability to perform creditably at distances far short of his optimum.
"Everything he does at home tells you he wants three-miles-plus," Henderson said (watch the full interview below).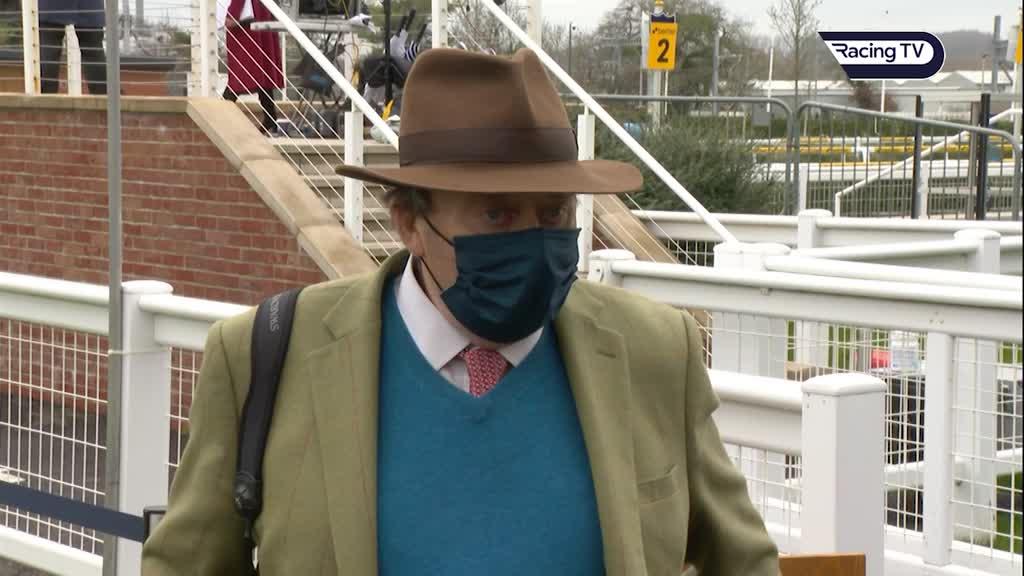 "When he sets foot on a racecourse, he's a completely different person and he did exactly that. He bounded down, flew the first and the next thing is he's in front. Not over-racing at all but he was perfectly happy to go that pace and it probably surprises people that he's leading two-milers like that.
"He did just get outpaced at the end because that's not his trip, but that is probably what a very good horse is all about – that he's got the pace to do that but he also stays… I hope he stays three-and-a-quarter miles. We know he stays three [miles] from the RSA last year."
Whilst the two horses he scalped late on at last year's Festival are yet to come up to scratch in open Grade One company, the Game Spirit strongly suggests that Champ can – and hence he halved in price to 6/1 immediately afterwards. I would imagine he now has Willie Mullins' attention. The trainer of dual winner Al Boum Photo will surely be thinking his attempt on a third straight success just got more difficult.
Incidentally, in his Cheltenham Festival preview zoom press conference organised by Jockey Club Racecourses on Monday, Mullins mentioned that the reigning champion was due "a big piece of work" this week. He has also reflected that the horse was probably a piece of work short for his traditional New Year's Day comeback at Tramore. "But he got through it and we've learned from it," Mullins said, of a horse he described as "an ordinary Joe" at home.
Returning to Champ, the remaining questions are – perhaps – whether he can jump as well at Cheltenham as he did at Newbury, bearing in mind last season's concerns about his technique overwhelmingly stemmed from his two starts at that undulating track rather than his two at this flat one, and – more credibly, to my mind – whether he will settle under more patient tactics and in the tempo of a staying chase.
When interviewed at Newbury, Henderson seemed confident that Champ would adapt and also that the success of this return mission means the horse can now receive a "normal" preparation for Cheltenham from now on. On the question of where he would be positioned in the race, he was less inclined to pin his colours to the mast – he'll be dropped in, surely, but how far back?
"The work's done," Henderson said. "He's had the preparation that got him ready enough to go and do what he's done today. He can afford to have a week off, relax, unwind, and then just quietly come forward. He didn't really take a big blow.
"I think you'd have to drop him in a bit [in the Gold Cup] because, you see him there, if you light him up he'll... go and do that... You can ride him both ways but he probably wants dropping in a bit, but we'll come to those sorts of equations nearer the time."
The presence of a rejuvenated Native River should at least ensure that the Gold Cup pace is more akin to the solid gallop of 2019 rather than last year's unusually sedate edition – and that can only help Champ to settle. He remains one of the Big Four in 2021 along with favourite Al Boum Photo, plus Savills Chase winner A Plus Tard and vastly experienced novice Royale Pagaille.
Although trainer Venetia Williams characteristically advised against getting "carried away" after Royale Pagaille won Haydock's Peter Marsh Handicap Chase by 16 lengths earlier this month, it was interesting to read in the Guardian last week that Joe Chambers, advisor to owner Rich Ricci, believes he should contest the WellChild Cheltenham Gold Cup.
"He has experience and the trip should not be a problem," Chambers said. "But his best form to this point has been on flat tracks. The way I look at it is, let's find out that he handles Cheltenham in the Gold Cup, rather than the National Hunt Chase."
As expected, the Brown Advisory Novices' Chase is the least likely option, with Ricci already having Monkfish for that project, but a broad hint was also dropped that the final decision would not be made until the declarations for the NH Chase are published on the preceding Sunday. Drying ground was cited as the main factor that might push connections to choose the longer race.
My concern remains whether his low-slung French style of jumping – more respectful though it was last time – will be as suited to Cheltenham as to Kempton or Haydock. So, you're weighing up whether to choose more fences against lesser opposition in the NH Chase or fewer fences against elite rivals in the WellChild Cheltenham Gold Cup. For me, there are fewer risks in the latter.
While Champ's credentials were greatly enhanced over the weekend, other more tenuous claims were utterly blown apart. Cyrname, for whom Paul Nicholls had been trying to frame a Gold Cup case, was pulled up in the Grade One Ascot Chase – the contest he'd won by 17 commanding lengths two years ago but in which he'd fallen when already beaten 12 months ago.
It's been a rocky road for Cyrname since he beat Altior in that infamous clash on their mutual seasonal returns last term and his comeback Charlie Hall success in October is now the anomaly. After his second King George defeat – despite the most tender of preparations – Nicholls spoke of the horse's tendency to sulk, applied first-time cheekpieces, and jockey Harry Cobden determined to ride him aggressively last Saturday.
It started well, with Cyrname outjumping Dashel Drasher at the first and gaining an unchallenged lead, but the exuberance with which he has in the past – most effectively at Ascot – bounded into a long lead over his pursuers was lacking. Soon after embarking on the final circuit, he was joined by that rival at the ninth and three fences later he was a spent force, weakening quickly and hitting the 12th prior to being pulled up before the next.
Afterwards, Nicholls blamed respiratory issues. "He choked," he said. "He's had problems... throughout his career. He's had plenty of ops. We'll have a little look and see what else we can do before the end of the season, but if he can't breathe, he can't win. It's as simple as that.
"When he could get away from them – and a couple of years ago [here] the ground was a bit better – he could have a breather. But now he's under a bit of pressure because they know how to beat him and he's never getting a breather."
Those comments speak of Cyrname's waning powers, because a couple of years ago it was not just that opponents didn't know how to beat him round here but also that, had they tried, he'd surely have burned them off. Nowadays, he is the one vulnerable to being pushed off his game.
"Cyrname is an enigma and a challenge, but I'm sure we'll get him right for another day," Nicholls said. Although Cheltenham is off the agenda, Aintree or Sandown's Finale meeting are still possible targets if his problems can be resolved or minimised.
The shallower waters of Sandown's Grade Two bet365 Oaksey Chase might be advisable because in the Betway Bowl, he'd be likely to encounter – among others – stablemates Secret Investor and Clan Des Obeaux. That pair fought out a close finish to last Sunday's Betfair Denman Chase, the less fancied horse prevailing.
Somewhat typically, Bryony Frost controlled this chase from the front on Secret Investor, getting him into a fluent rhythm up front from the outset. Pressed by Terrefort in the back straight, she'd shaken him off by the Cross Fence five out and had all bar Clan Des Obeaux in various forms of trouble entering the straight.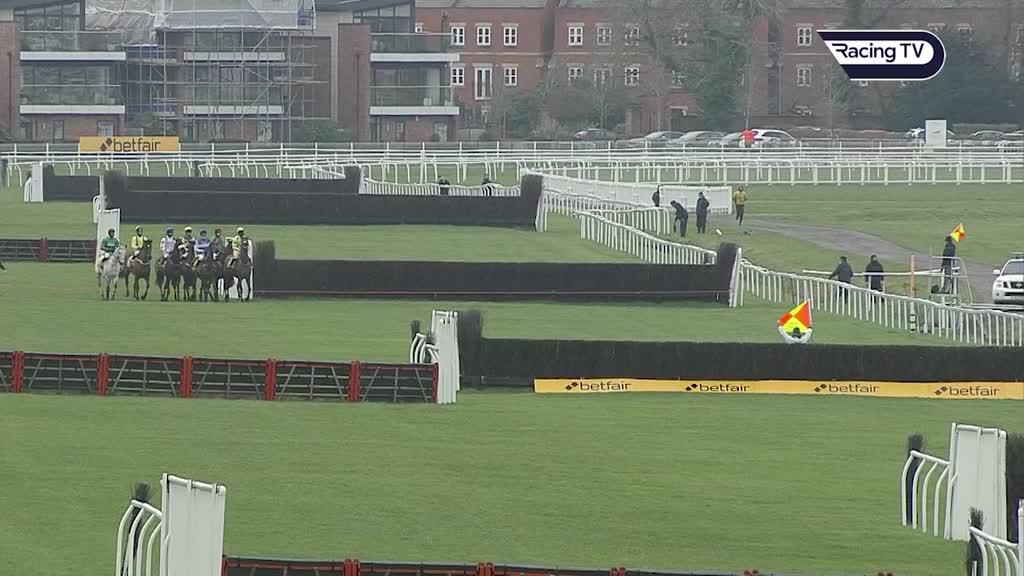 Watch Secret Investor's success in the Betfair Denman Chase again in full
A mistake at the fourth last gave her pursuers confidence, but Secret Investor quickly regained his equilibrium for the third and second last. By the latter of those, it was plain that Robbie Power had been holding onto nothing on board Lostintranslation.
There were hints of this at a very early stage, but Power had managed to kid him into keeping in touch until then. When he weakened, however, he did so rapidly and to such an extent that he finished fifth, behind even Cepage who'd lost touch with the leaders five out. Neither cauterising his palate for a second time nor this better ground helped last year's Gold Cup third. He appears to have run out of excuses.
And then there were two. But when Secret Investor hit the top of the last and was briefly unbalanced on landing, you felt the advantage had swung towards the dual King George victor, Clan Des Obeaux. Instead, Frost had saved enough with a canny ride and her partner willingly responded to pressure, pulling out more to repel his more decorated stablemate.
The winner had started this season with a career-best success at Chepstow, prior to getting lost in the Ladbrokes Trophy, whereas the runner-up began his campaign with a gruelling assignment in the Betfair Chase prior to – or even causing – a lethargic effort when attempting to make it three wins in as many years in Kempton's Christmas Grade One.
At Newbury, Cobden remarked afterwards that he believed Clan Des Obeaux "wasn't putting his best foot forward after the last – when the going got tough, I didn't feel that we went through with it today". He'd advised Nicholls that a set of cheekpieces or blinkers would be needed for Aintree. Much as Secret Investor is "a hero of a horse" and has given him some good days, Cobden thinks his mount should have been able to "pick up and carry" such a rival.
The official handicapper wouldn't agree. At the adjusted weights, with Clan Des Obeaux conceding 6lb to the winner under these race conditions, he was rated just 1lb ahead of his stablemate. It's also fair to say that his elite-standard form has been recorded almost exclusively at right-handed tracks – and he swung out to the right at the second last here. But you can see what Cobden meant, too, given his mount hung left into Secret Investor after the last when he should have been seizing the advantage granted by that rival's mistake.
There were some sad footnotes to this race – devastatingly so for David Bridgewater's team, due to their stable star The Conditional fracturing a hind leg as the field headed out for its final circuit, but also worryingly for Terrefort. That likeable grey hadn't raced for 710 days but appeared to be enjoying himself when serving it up to the winner in the back straight. However, he weakened very quickly approaching five out and the veterinary officer later reported he had both finished lame and bled from the nose.
BETWAY QUEEN MOTHER CHAMPION CHASE
Last Sunday's rousing victory in the Betfair Game Spirit Chase was Sceau Royal's first over fences since winning Cheltenham's 2018 Shloer Chase on his first start out of novice company. Since then, he has chased home the backside of Altior four times – next time out in the Tingle Creek, in the 2019 Champion and Celebration Chases and even in this race last year.
That 2020 Game Spirit was the only occasion on which he looked to have any real spark last season and connections had switched him to hurdles this term, with much success – winning a Ffos Las handicap from a mark of 150 and then the Grade Two Elite Hurdle at Wincanton. A creditable fourth in the International Hurdle followed but Epatante thumped him in the Fighting Fifth and he administered a self-inflicted blow when falling after standing off too far against Altior and Nube Negra in Kempton's Desert Orchid Chase in December.
Trainer Alan King described that as "a horrible fall – he was a bit sore for a day or two afterwards" but recent signs at home were that Sceau Royal was back on top form. The clue, apparently, is "when his front and back end comes at you". King cheerfully admits he won't go near the horse at evening stables unless he's tied up and that his head lad got bitten for his troubles the other day.
Aside from being surprised about the pace shown by Champ, everything proceeded as King hoped at Newbury. He noted that jockey Daryl Jacob asked "a few big questions" down the back straight, which Sceau Royal answered well, and he clearly enjoyed the horse's nimble jump at the last to put the contest beyond doubt.
"We're riding him a bit more aggressively these days," King observed. "A couple of years ago, we used to hang onto him until the last second. But when he won at Chepstow and also at Wincanton [this season], we brought him to the front two out and he seems to be getting through the line well – and he's done the same today."
It had been a tough 24 hours for Jacob, who later referred on Twitter to the "heartbreak" of losing L'Ami Serge – that quirky but charismatic and talented hurdler – at Ascot the previous day when posting shots of him hugging "another old friend" in victory on Sceau Royal. Both horses ran in the silks of his retaining owners, Simon Munir and Isaac Souede, whom Nicky Henderson was also quick to congratulate.
Beforehand, King had warned that Sceau Royal – who remains in both the Betway Queen Mother Champion Chase and the Unibet Champion Hurdle – could miss the Festival in favour of Aintree, especially if the ground is soft at Cheltenham. Newbury was chosen, rather than his alternative entry in Wincanton's Kingwell Hurdle on heavy the preceding day, in order to run on the good-to-soft ground the horse prefers. King indicated this decision, in turn, is likely to mean that, if Sceau Royal does run at Cheltenham, it will be over fences.
Yet the fact remains he hasn't won in open Grade One company in five starts over fences. If he is back to his best – such as when briefly threatening an upset, leading at the last against Altior in the 2019 Queen Mum – then he might be able to grab a place. Some have assessed last Sunday's effort as proof of his return to that level of form, but I'm not quite so sold.
It's easy to unpick. Behind him were Champ, a seasonal debutant who needs further and was having a prep, Greaneteen, who refused to settle, Fanion D'Estruval, who found the ground too fast, Magic Saint, who was never going and Dolos, who was making a relatively quick reappearance after a heavy-ground slog.
Nonetheless, it was Sceau Royal's much-deserved moment back in the sun.
RYANAIR CHASE
How fitting that, as the wheel of fortune definitively turned for Cyrname at Ascot, he should be beaten by a horse with a similar profile and style of running in Dashel Drasher. They each won the same January course-and-distance handicap prior to their successes in this Grade One Ascot Chase, but the latter demonstrated the superior versatility last Saturday.
The winner's regular rider Matt Griffiths – for whom this was his most significant success to date by some margin – said afterwards that he'd been "conscious to keep the pressure on [Cyrname] if he was trying to get a breather". That was evident from the outset but his mount got in too close to the first and was outjumped, so Griffiths had to wait until shortly after the field entered the final circuit to re-engage those tactics.
"Before we went past where we started, Harry [Cobden, on Cyrname] wasn't really travelling and Harry [Skelton, on Benny's King] joined me and then it was Daryl [Jacob, on Master Tommytucker]," Griffiths recounted. "My horse has done very well to win because I don't think he was at his best, jumping-wise, today."
Dashel Drasher wasn't always fluent, but a blunder at the fourth-last put paid to Benny's King, who had already started to be stretched, and then from the home turn, he outstayed his only remaining rival, Master Tommytucker – on whom Jacob had switched to more patient tactics in anticipation of the winner and Cyrname taking each other on.
Latterly the winner paid the price for harrying Cyrname early and then outmatching subsequent challenges from a long way out, palpably running out of gas in testing ground from the second last. He took a fatigued wander left after the final flight, offering Master Tommytucker a chink of light, but Griffiths then gathered him again and he dug in to win by two whole lengths.
This was a second Grade One win of Jeremy Scott's training career following Melodic Rendezvous's Tolworth Hurdle success in 2013 and held added resonance because he and his wife, Camilla, bred Dashel Drasher, too. "Quite frankly, if Cyrname had won and we had finished second or third, we'd still have been delighted," he admitted.
Dashel Drasher holds a Ryanair entry but Scott sounded likely to skip it in favour of not over-racing his new stable star. The horse did win his only novice-hurdle start at Cheltenham two seasons ago and even contested the 2018 Champion Bumper at the Festival, finishing 13th at 100/1, but is yet to race there over fences. With only three finishers and the favourite turning up in body only here, the Festival would be also another level of challenge again.
Runner-up Master Tommytucker appeared to give his running despite being unable to adopt his usual front-running tactics but he, too, won't be taking up either his Gold Cup or Ryanair entries according to trainer Paul Nicholls. Instead, he's heading to the more suitable flat terrain of Aintree's 2m4f Marsh Melling Chase.
Ryanair entry Riders On the Storm was the only horse never to get competitive in this five-runner affair, failing to travel from an early stage and inclined to hang left. He was pulled up before two out and has now been badly out of sorts for more than a year.
The following day at Newbury, Kalashnikov could never find a rhythm in the Betfair Denman Chase. Slow or upright jumps saw him struggling to remain competitive from the middle phase of the race but, to his characteristic credit, he stuck to his task and somehow dug out third place.
This was an encouraging first attempt at three miles over fences and, after a bleeding issue that almost ended his career in the early part of last year, can be classified as another solid performance – comparable on paper to his Peterborough Chase second. Open graded company seems just out of reach, however, albeit he should be competitive at Aintree which suits him well.
Back in fifth, an awash-with-sweat Cepage dropped out of contention at the fifth last before rallying past the ailing Lostintranslation. He's consistent and tries hard, but still doesn't convince at this trip and isn't this class.
Despite wrestling with a voraciously keen Greaneteen until over halfway in the succeeding Betfair Game Spirit Chase, Harry Cobden would like Paul Nicholls to step him up from the minimum trip. The same move has been on the trainer's mind for some time now and the conditions of this race – conceding weight all round – were hardly favourable to a young horse on the way up, but not quite there yet. His yard clearly retains plenty of faith in him, however.
This was meant to determine whether he contested the Ryanair or the Betway Queen Mother Champion Chase at the Festival – or whether he would wait for Aintree. Neither Festival target would appeal much on the basis of this evidence, so perhaps the Marsh Melling Chase on the Friday of the National meeting is the best option.
After threatening to lose touch exiting the back straight at Newbury, Fanion D'Estruval stuck on without ever getting involved with the leaders, suggesting he might do better stepped back up in trip. His action suggests winter should be his peak time, in deeper ground than he is likely to encounter for the rest of this season. Maybe he's an Ascot Chase type of the future?
UNIBET CHAMPION HURDLE
I'm not sure whether to award performance of the weekend to Goshen's lion-like comeback in the Betway Kingwell Hurdle or to his rider Jamie Moore's typically-engaging interview with Racing TV's Alex Steedman afterwards (I recommend watching it below). They both made me smile.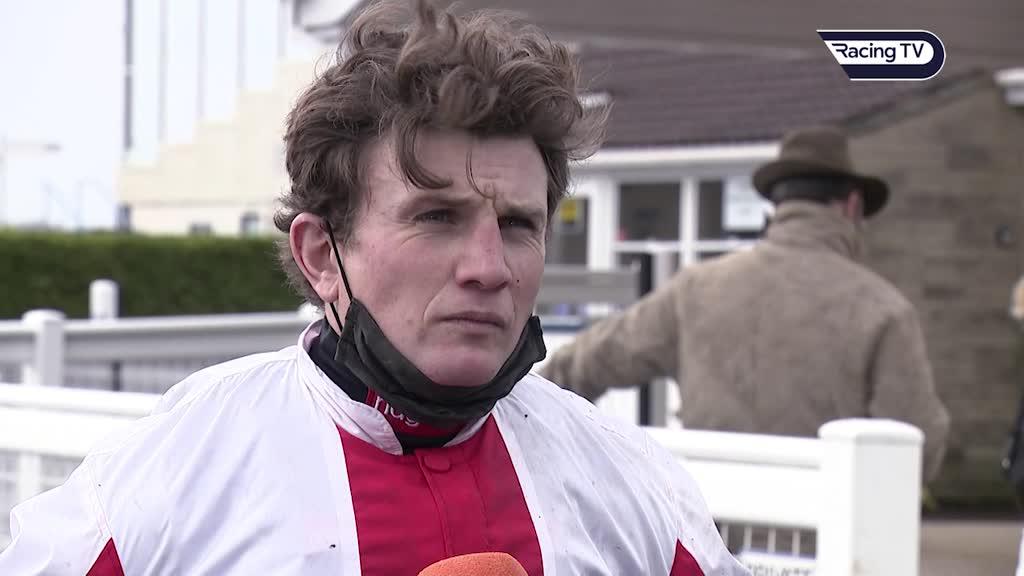 With Goshen having made it to the racecourse just once – and ignominiously at that – prior to last Saturday, I'd started to fret that he wouldn't ever fulfil his potential this season. Trainer Gary Moore had held him back from a series of mooted debuts in the autumn, only for the horse to resent being restrained and crowded when eventually allowed out in the International Hurdle.
That run was so bad that atrial fibrillation was initially suggested as a cause to Moore Snr, but his own vets later discounted that explanation. After a couple of other potential next races went west for different reasons, 70 days after that disappointing showing at Cheltenham, last term's runaway best juvenile was finally deemed ready to run at Wincanton. He didn't disappoint.
The pace was strong from the outset, with Goshen bounced out in front – as we all knew, from the Moore family's analysis of the International, that Jamie would do – but with Navajo Pass, who'd scalped dual Champion Hurdle winner Buveur D'Air at Haydock last month, joining him.
Immediately, the favourite Song For Someone – who'd had Goshen 29 lengths behind him in the International – was out of his comfort zone, jumping uncharacteristically airily at the first and even getting the hurry-up from jockey Aidan Coleman heading out into the country long before the third hurdle was jumped.
Meanwhile, Brian Hughes cracked on with Navajo Pass, intent on discovering whether there might again be any frailties in Goshen. He had his answer when that rival cruised up his inside exiting the back straight and left him toiling behind approaching the second last.
While Song For Someone was hauling himself into second, Moore had time to check over both shoulders and manoeuvre Goshen towards the less chewed-up ground against the stands' rail. He won pretty much on the bridle and earned an appreciative pat from his rider nearing the line.
Afterwards, Jamie's admiration of his father's ability with horses was open and palpable. "Every single bit of credit has to go to dad and the owner, Steve Packham, for his patience," he said.
"[Goshen] has got a pretty unorthodox training method now and how dad's got him back to do that... he's as good a horseman as you'd come across. He knows the horse inside out and he said to me on Tuesday morning he was pretty certain he was back. Dad's been riding him out plenty and he's been doing funny old things on him but it's really worked and all the credit to him.
"[Goshen] has not just been going up and down the gallop. He's been taking him off round the streets, trotting and just doing different things with him, to be kinder to him and let him enjoy it. I think that it's worked...
"He said that good horses always come back – like, Sire Du Grugy had a bad year and came back and won a Tingle Creek. This horse has had a bad couple of months – and he's still got to do it again now – but the good horses do come back. It's testament to dad, what [Goshen has] done. He can train five-furlong sprinters, three-mile chasers – they all come alike to him."
Speaking to the Racing Post later that day, Gary acknowledged that the Unibet Champion Hurdle would be a harder task again but clearly expects Goshen to "take a step forward from this". "Fortunately, he's a fairly clear-winded horse but surely he must improve fitness-wise as there's nothing like a run," he said.
Goshen's habit of jumping out to his right, or running down his hurdles in that direction, was again in evidence as Jamie steered him markedly left for the better ground approaching each of the final two hurdles.
That remains of concern at Cheltenham, especially as the Old Course – host of the Unibet Champion Hurdle and which Goshen is yet to experience – is a much tighter, sharper affair, always on the left-handed turn, compared with the New Course. He'll also face top-class rivals in Honeysuckle and Epatante, to whom he must concede 7lb. Their presence means he surely will come under pressure at some stage, thus potentially placing his jumping under increased scrutiny.
However, Goshen is also talented enough to blow this race wide open – in similar fashion to what he and Allmankind did from the second last in the 2020 JCB Triumph Hurdle last year (hopefully minus the unfortunate final-flight exit).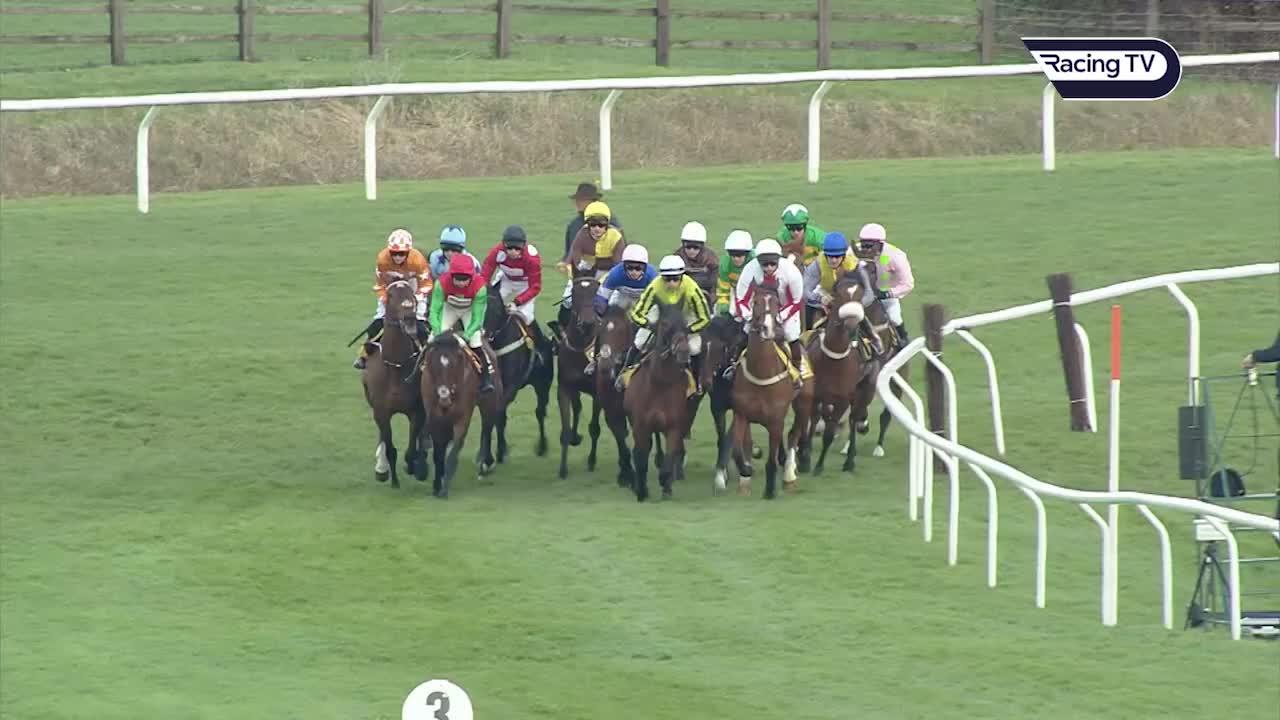 Goshen backers - you really don't have to watch this again
Horses who aren't comfortable with rabid pace, injected whenever and wherever Goshen wants, could be instantly out of the game.
Was Song For Someone's discomfort at Wincanton caused by the emphasis on speed at a tight track against substantial rivals better suited to the task at hand, or the heavy ground, or a combination of all of those things? Trainer Tom Symonds reported that Coleman felt Song For Someone's jumping was "not as slick on this ground", but this admirable improver had previously hinted at a vulnerability against quicker horses and that's how it looked here.
The Old Course isn't quite as much of a speedball's track as Wincanton, but the ground is also likely to be quicker and therefore the Champion Hurdle nonetheless presents the potential for Song For Someone to get outpaced and struggle to hold his position at a critical stage. I had always thought that was why Symonds cited the 2m6f National Spirit and 2m4f Aintree Hurdle as his flagbearer's alternative options.
Yet on Saturday, he seemed perversely keener to keep the Champion Hurdle in the equation after this informative defeat than when the target was being thrust upon him earlier in the season. I'm starting to wonder whether there's a whiff of the contrarian about Symonds – a generous contrarian, however, who sincerely expressed his delight in the winner's revival.
"We'd like to find some better ground," he said, when asked whether Aintree would now be his preferred target. "I think [Song For Someone is] better than this – he's bumped into a horse that has returned to form. I wouldn't rule Cheltenham out yet though."
Willie Mullins has ruled Saint Roi out of Cheltenham, however, following a chat with owner JP McManus, who already has Epatante and Buveur D'Air in the race. "We came to the conclusion that we're not happy with him going to Cheltenham, so he won't run," he reported. "He just hasn't gone forward this season. He's had one or two little niggles and I think JP was happy just to let him get over those."
But Mullins could yet run James Du Berlais, the dual Grade One runner-up whom he's acquired from Robert Collet's yard, in the Champion Hurdle alongside last year's runner-up, Sharjah, and Saldier, who's still struggling to regain the form that saw him win the 2019 Morgiana Hurdle.
"We'd been watching James Du Berlais in France for the last 18 months and trying to buy him. They wouldn't sell and they were looking for a lot of money," Mullins revealed.
"Then, out of the blue, Simon [Munir] and Isaac [Souede] stepped in and did a deal with the trainer in France. The deal was for the horse to come over to Ireland after his four-year-old season was finished and that's what happened. They rang me and asked would I like to train him. That was a very pleasant surprise to get that call.
"He's been bought as a novice chaser, but let's run him in the Champion Hurdle and see what he's like. I was surprised when I saw his rating of 167. That really puts him in the Champion Hurdle picture. He jumps, he stays – he's got everything you want. He can be a tough ride from what I saw of him in France, but we'll know a lot more about him in the next two weeks because we will be asking him questions that we have not asked him before"
Since Mullins spoke, James Du Berlais as much as halved in price and but can still be backed at 25/1 NRNB with Paddy Power, Betfair or Betfred. Ruby Walsh first alerted Road To Cheltenham viewers to this horse in the ninth episode, describing him as "a lovely horse... in the transition period between France and Ireland... he's got a big reputation and a very high rating".
There is, of course, a complication regarding Sharjah following confirmation on Wednesday that amateurs will not be able to ride at the Cheltenham Festival. Therefore, as things stand, Mullins' son Patrick – who's ridden Sharjah on nine of his last ten starts, including to silver in last year's Champion Hurdle – won't be able to take the ride.
On Wednesday evening Mullins jnr stated that he was considering his options in terms of turning professional, but as I understand it, that avenue is not without potential drawbacks. It might be safer to assume that Paul Townend will be riding Sharjah for the first time since he won the Grade One Morgiana on him in 2018.
PADDY POWER STAYERS' HURDLE
It would be foolish to continue to underestimate titleholder Lisnagar Oscar after he bounced back to form approaching his best when second to Third Wind in Haydock's Grade Two William Hill Rendlesham Hurdle last Saturday.
A breathing issue was an entirely credible explanation for his previous two starts this season, when fourth in Wetherby's West Yorkshire Hurdle and seventh in Newbury's Long Distance Hurdle, because he'd travelled strongly into the latter stages of both races prior to cutting out.
Here, under a positive ride from Sean Bowen, he ran a bold race on his first start post-surgery and was only undone by Tom Cannon's stalk-and-pounce tactics on the improving Third Wind, a horse better suited to the demands of Haydock and in receipt of 6lb from the runner-up. The consistent and persistent On The Blind Side also stuck on determinedly in third.
Lisnagar Oscar prefers the greater stamina test of Cheltenham and will be looking for the relentless gallop that served him so well last year in the Paddy Power Stayers' Hurdle, whereas the winner only holds entries in the Coral Cup and Pertemps Final at Cheltenham. There's a growing sense of depth to the Grade One contest, but 20/1 remains a viable each-way price.
However, wind surgery did not help 2020 Stayers' Hurdle fourth Emitom to recover his form on this switch back to hurdles – he was starting to struggle as the field embarked on its final circuit – and Itchy Feet continues to be a horse in search of a portfolio after failing to stay on this first attempt at three miles.
Meanwhile, the following day at Navan, all eyes were on the Gigginstown trio in the Ladbrokes Boyne Hurdle but they finished in reverse order of fame: dual Grand National hero and four-time Cheltenham Festival winner Tiger Roll finished tailed-off last of six and Beacon Edge wore down favourite Fury Road in the shadow of the winning post.
Regular rider Keith Donoghue drew some positives from Tiger Roll's performance, citing some good jumping in the back straight and how well he'd travelled until the second last, when he felt he'd got stuck in the heavy ground. However, the 11-year-old was beaten more than 64 lengths, so a return to a sounder surface will need to be transformational.
Trainer Gordon Elliott had warned beforehand that he would "absolutely hate this ground, so it's just knocking the cobwebs out of him" before the acid test of Cheltenham's Cross-Country Chase. "If he beats one or two home, we'd be very happy," he said. Sadly, that wasn't the case.
Elliott also wondered out loud pre-race whether Fury Road is "an out-and-out three-miler". The horse had a solo up front and, although he made a mistake at the third last, he outjumped Beacon Road at the final two obstacles and still got beaten.
As previously reported, the winner suffered a bout of colic over Christmas which trainer Noel Meade here revealed necessitated nearly a week in a veterinary clinic in Kildare. He was therefore understandably below his best in the Limestone Lad on his previous start – a race also controlled from the front by Bachasson – but proved tenacious under pressure here.
"He was just wasn't himself in Naas last time, but he's a fair horse," Meade said. "I wondered about him getting the trip but he stays. Michael [O'Leary, owner of Gigginstown Stud] had it in his head that he'd go to the Aintree Hurdle but he's in the Stayers'. He was meant to go over fences this year, but when we thought about what was coming out over fences, we said we might be as well staying where we are! We got it right the way it looks at the minute anyway."
Beacon Edge would be trying three miles for the first time in the Stayers' Hurdle, which isn't a profile I much like in a prospective winner, but he's undeniably an improved performer this season and would have prospects of a place if staying the trip.
Last year's Stayers' Hurdle runner-up Ronald Pump has sadly been denied the chance to go one better next month after picking up a minor but badly-timed injury. Trainer Matthew Smith told the Racing Post on Monday that "he got a splint [bony swelling] in his front leg and unfortunately he won't make Cheltenham".
"I'm obviously gutted as he had been in the form of his life and was trained for the race all season," Smith said. "He might make it back in time for Punchestown but we'll just have to see how he is in the coming weeks. It's just a little setback, and not career-threatening, but it's a shame it's happened now as we were really looking forward to bringing him back to Cheltenham."
Finally, trainer Dan Skelton – as Road To Cheltenham viewers were advised two weeks ago by Ruby Walsh – is leaning towards the Close Brothers Mares' Hurdle with Roksana "unless the ground comes up good, good to soft". She'll therefore have to wait until Aintree to run over her optimum trip.
Lydia's selections:
Advised 02/12/20: Zanahiyr at 5/1 (general) for the JCB Triumph Hurdle
Advised 31/12/20: Sire Du Berlais at 10/1 (general) for the Paddy Power Stayers' Hurdle
Advised 13/01/21: Fakiera at 20/1 NRNB with Paddy Power for the Albert Bartlett Novices' Hurdle
Advised 20/01/21: Darver Star each-way at 25/1 NRNB with Paddy Power for the Sporting Life Arkle
Advised 20/01/21: Pencilfulloflead each-way at 16/1 NRNB with Paddy Power for the Festival Novices' Chase
Advised 10/02/21: Fakir D'Oudairies at 12/1 each-way NRNB with Paddy Power for the Ryanair
Ruby's selections:
Advised 20/01/21: Allaho at 10/1 each-way NRNB with Paddy Power for the Ryanair Chase
Advised 28/01/21: Min at 5/1 win only NRNB with Paddy Power for the Ryanair Chase
Advised 28/01/21: Elimay at 9/2 each-way NRNB with Paddy Power for the Mrs Paddy Power Mares' Chase