Watch a full replay of how Laurens landed the Kingdom Of Bahrain Sun Chariot Stakes at Newmarket plus snap analysis by Lydia Hislop and Chris Dixon.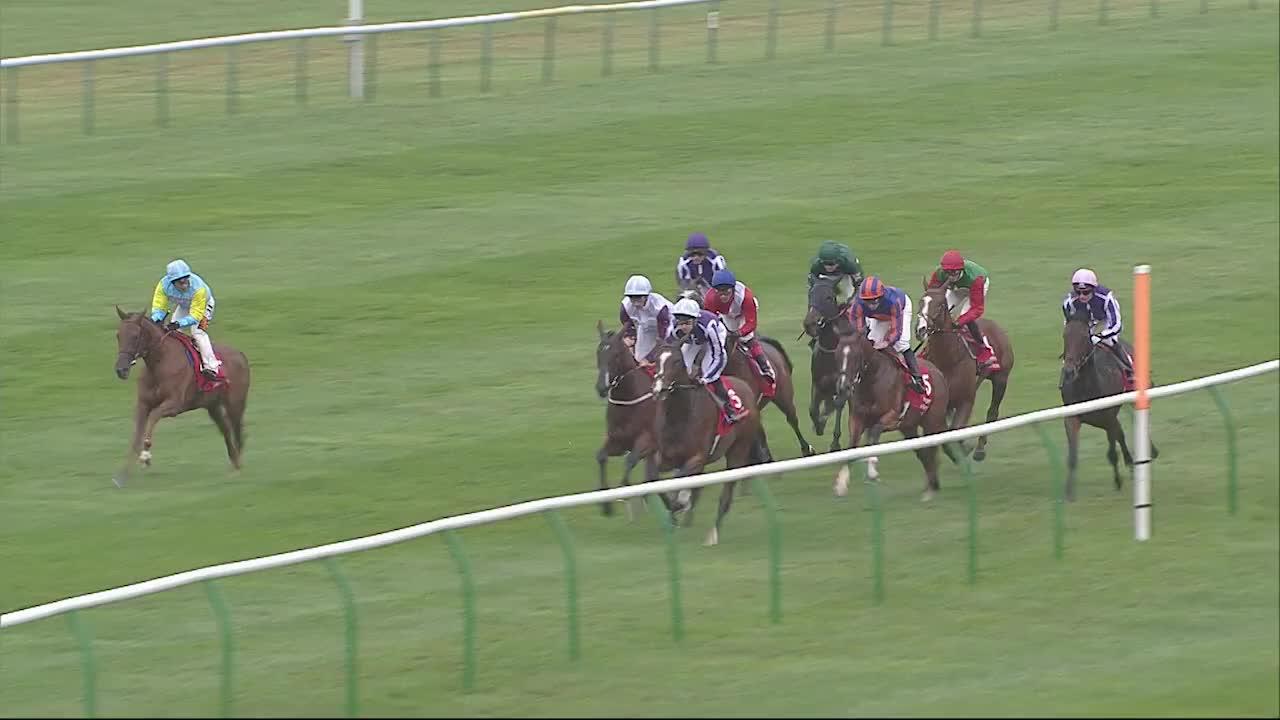 Laurens is one of those prolific horses who up to now has never quite got the credit she deserves.
Perhaps it's because she usually wins by narrow margins or does not catch the eye by sweeping from last to first. Maybe it's because she has a decptively long stride that takes rivals out of their comfort zones, or because she's not trained in Newmarket with Frankie Dettori on her back saluting to all and sundry as she crosses the line.
But you do not win five Group One races in the space of a year - and finish second in a Classic in the same period - without being among the best thoroughbreds in the land.
And after making nearly all in what looked a deep renewal of Kingdom of Bahrain Sun Chariot Stakes at drizzly Newmarket on Saturday, maybe now she will finally get the respect and recognition she deserves.
At the line she had only a head to spare over the staying-on Happily, but that is the Lauren way - she has never won any of her wins at the highest level by more than half a length - and in truth she was in command a long way out after taking up the running early on under Danny Tudhope, who continues to deputise for the injured PJ McDonald.
"I might have been cursing the rain if she'd got collared," Burke said. "Danny said on that ground she was changing her legs, dancing and hopping around.
"She's a great filly. Two out, I thought she was going to bolt up and she just needed the line in the last 100 yards.
"She was on the go before Christmas, just gently back in working towards the Guineas. She had a nice break after the Prix Diane and that was the best thing we did all year."
The attractive filly with the physique of a colt is not finished yet, either, with Qipco British Champions Day, in a fortnight, or the Breeders' Cup next on her agenda.
And her proud owner, John Dance, has already vowed to keep her in training next year, despite the fact she would be worth a fortune as a prospective broodmare if he changed her mind and sent her to the Sales.
"She could be supplemented for the QEII, she's already in the Champion Stakes and there's two options at the Breeders' Cup so we've got a bit to discuss and the main thing is to make sure she's A1," Burke said.
"She looked fantastic and it is all credit to the staff at home, they've done a fantastic job all year. You can't ask any more of her, she's a special filly."
Paddy Power introduced Laurens at 5-1 in betting for the Queen Elizabeth II Stakes, in a market headed by French challenger Recoletos. Ladbrokes make her 8-1 for the Fillies & Mares' contest at the Breeders' Cup.
Tudhope said on Racing UK that he has never ridden a better horse and added: "She's been a great spare ride, I'm very grateful to Karl and PJ for putting me forward.