Click here to view our Investec Derby runner-by-runner guide.
Should Kameko add the Investec Derby to his 2000 Guineas success at Epsom on Saturday, then Andrew Balding's colt will join an elite list.
Equine giants such as Nijinsky, Nashwan and Sea The Stars completed the double and the last one to achieve it was Camelot in 2012.
Kameko's efforts at Newmarket provided champion jockey Oisin Murphy with a first British Classic, while it was a second for Balding, coming some 17 years after Casual Look won the Oaks. His family is intrinsically linked to the Derby given his father, Ian, trained the brilliant 1971 winner, Mill Reef.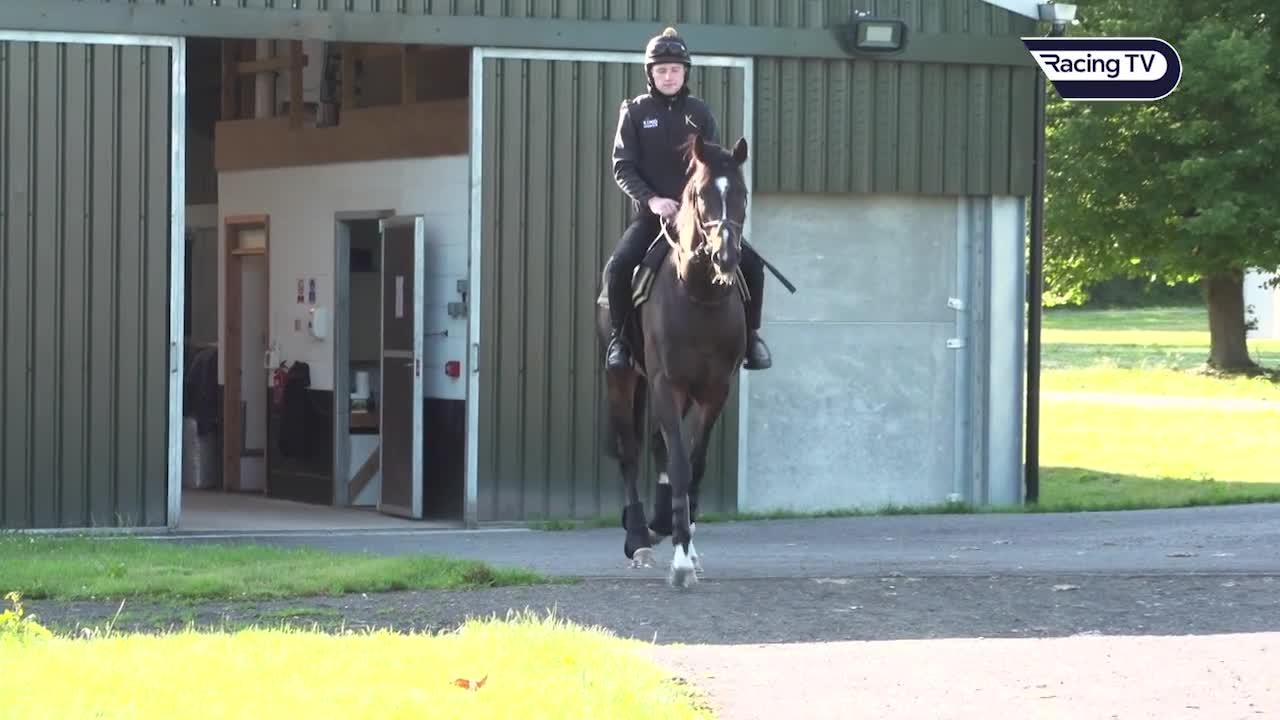 Watch: Andrew Balding discusses Kameko
"We were really pleased with the way that Kameko came out of Newmarket, he is a very laid-back horse. He slept that night, got up the next morning and was straight back to work and hasn't looked back since," said Balding.
"We went into the Guineas with high hopes that he would run very well, but I was really pleased with the way he won the race. I think it was a strong Guineas, I think both Wichita and Pinatubo are two very good horses and he picked them up and was on top at the end and that was important."
Although no one has doubted Kameko's class as a Group One winner at two and three already, doubts about his stamina have gathered momentum in some quarters – but, crucially, not at Kingsclere.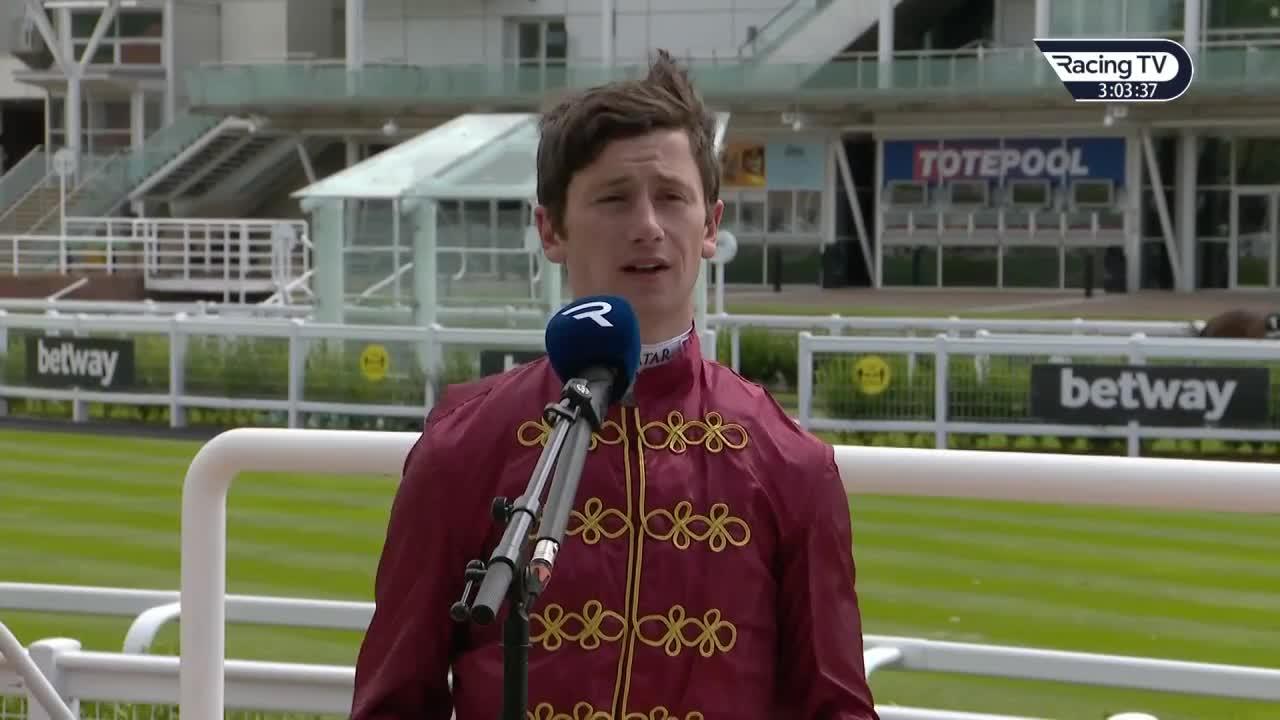 Will Kameko stay 1m4f? Oisin Murphy has his say
"I think his last furlong was his best furlong. Even though he hung slightly across the track, he was really strong at the end of the race. I think that has got to be encouraging in terms of looking towards Epsom," said Balding.
"Handling Epsom is something you just never really know until you get to the racecourse. I think he came into the dip and out of it very well this year in the Guineas, so he should be able to handle it.
"There are no hiding places at Epsom, that's why it's designed (that way) and why the race is run there, so if he can't handle it he shouldn't be winning the Derby."
Aidan O'Brien fields a strong team, with six lining up for Ballydoyle, headed by Ryan Moore's mount Mogul, who was well beaten at Ascot on his sole run this year.
"Mogul has improved a lot, we think, but we still think he'll improve more. He's gone the right way since Ascot which we thought and hoped he would," said O'Brien.
"We're very happy with what he's doing, but we still think there's more to come.
"We always thought he'd get a mile and a half. I wouldn't say it has been difficult (preparing him), more not ideal, but that doesn't mean it won't work. We gave him the toughest task because we knew we were only getting one run into him.
"Russian Emperor came out of Ascot well and Ryan was happy with him. He's never gone further than 10 furlongs, but he's very well and everything has been good with him since. He has managed three runs and is out of a great mare, by Galileo, so he could be a very exciting horse – there's every chance over the trip he could improve again.
"Vatican City was just ready to run (in the Irish Guineas, when second). He was really ready for a conditions race, so he just made it. He's been in good form since and we think he's gone the right way, but whether he'll get the trip, we don't know. It was only a mile at the Curragh and he ran through the line, but it was a slowly-run Guineas.
"Mythical has improved a lot for the Curragh, where it didn't really work for him. We think you'll see a different horse at Epsom – he's a good traveller, a classy horse. He's another one we're looking forward to seeing what he can do.
"Serpentine ran in a maiden first time out this year and he got caught in a pocket and couldn't get out. He's a horse that stays very well. Wayne (Lordan) rode him at the Curragh, he got a good break so just let him roll along and he ran straight through the line, he wasn't stopping. It's going to be interesting watching him over a mile and a half – he's a seriously well-bred Galileo.
"Amhran Na Bhfiann is a lovely, big horse who we always thought would get the trip well. He's had one run this year in a race which worked out incredibly well. The winner (Tiger Moth) was second in the Irish Derby, the second (Dawn Patrol) was third in the Irish Derby and the third was fourth, so it was a seriously strong maiden. We were always going to get one run into him and then come here, so he's another it will be interesting to see."
An undoubtedly popular winner would be Pyledriver for trainer William Muir and his jockey son-in-law Martin Dwyer – a Derby winner on Sir Percy in 2006. He was impressive in winning the King Edward VII Stakes at Ascot.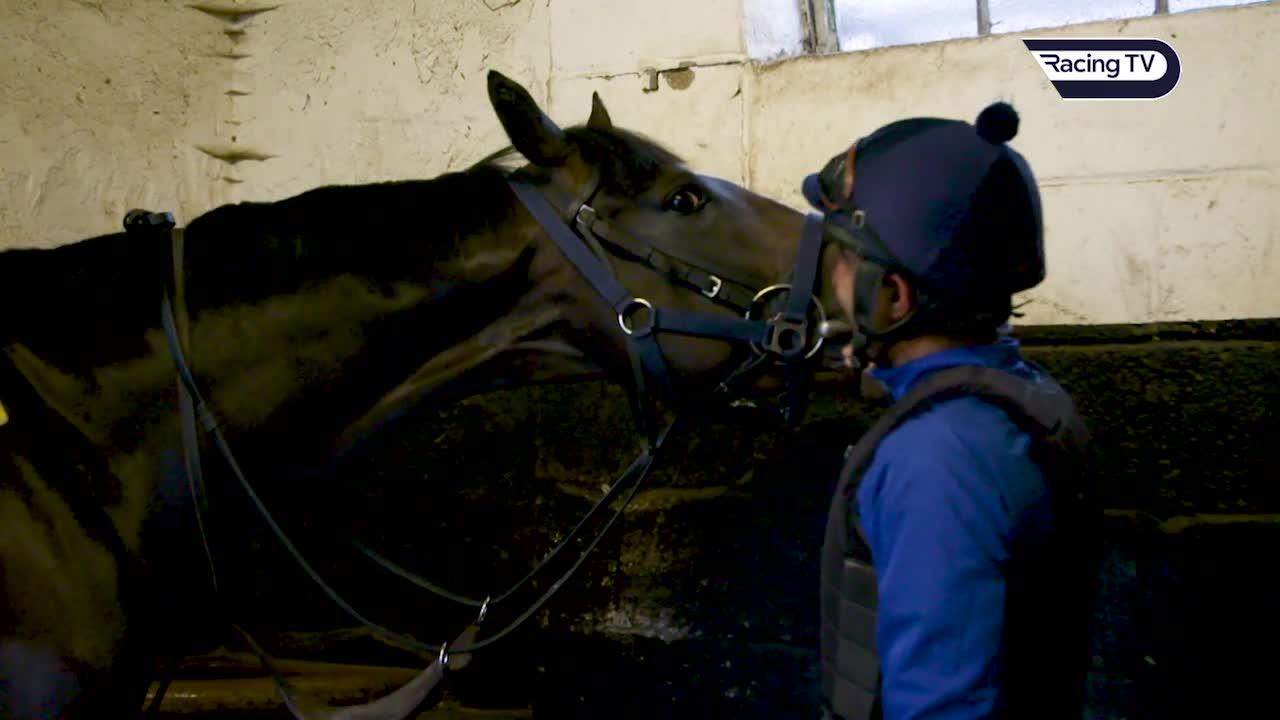 William Muir and Martin Dwyer discuss their Invested Derby hope Pyledriver
"We could not have been happier with Pyledriver at Ascot and he has come out of the race really well," said Muir.
"I said from Ascot that he had to come right back to his best at home (if he is to run at Epsom). That includes putting weight on and he has done that.
"We thought Pyledriver was a good horse at the beginning of the year, although because of the season and how it has turned out, we are able to have a Derby runner, something which might not have happened in an ordinary year because he would had to have been supplemented.
"There are one or two very strong horses in the Derby, but he has not done anything wrong. His time was good at Royal Ascot and he has come out of the race well.
"Everybody is excited, and we are really looking forward to it."
Ed Walker is banking on Frankie Dettori's experience to overcome the dreaded stall one and provide him with a first Investec Derby winner from his first runner - English King - in the Epsom Classic.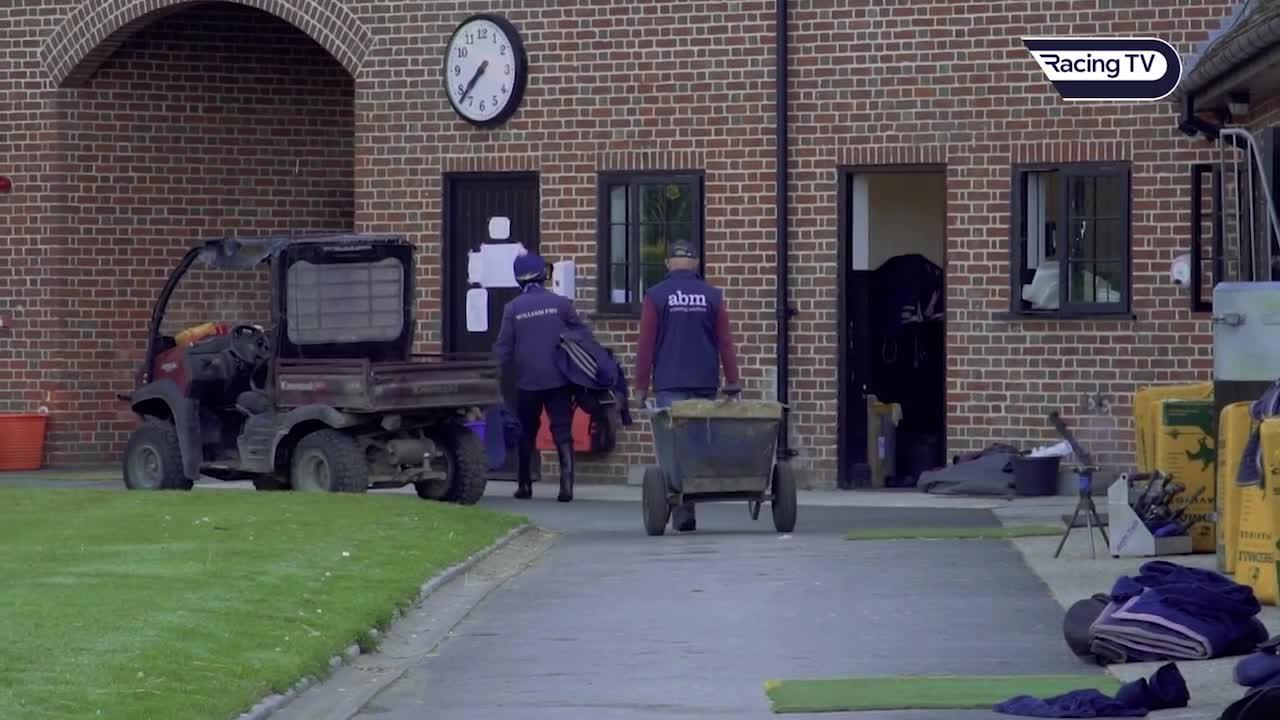 Ed Walker provides us with the inside track on the Investec Derby favourite
No horse this century has won from the inside berth, with Oath the last winner from that draw in 1999, but part of the package that comes with booking a top-class pilot like Dettori is that he certainly helps to soothe any worries in that department.
While Walker understandably feels the weight of responsibly that goes with saddling the Derby favourite, the fact his string is in good form and he has arguably the ultimate big-race rider on top are calming factors.
"The nerves have been kicking in for quite a long time, to be honest," he said.
"It's pleasing the string seems in good order. A couple of weeks ago I was a little anxious, as a lot of them were running well but some were needing their first runs.
"Quite a lot now are having their second runs and hitting the bullseye, which always helps settle the nerves a bit.
"I have to say the draw doesn't worry me. Frankie's not worried and the fact Ryan Moore didn't choose his ride until after the draw and he went for Mogul, who is next to us in two, suggests to me neither Frankie nor Ryan feel it is impossible to win from down there.
"Frankie has seen and done it all before. A few weeks ago I was expecting a smaller field, so it may be more tactical than normal, but then it's always tactical in the Derby.
"We've got the right man on board to navigate the waters."
Dettori is taking over from Tom Marquand, who rode English King to his impressive victory in the Lingfield Derby Trial. Twice the winner of the Derby, the Italian has enjoyed a fantastic association with owner Bjorn Nielsen through triple Ascot Gold Cup winner Stradivarius.
"Frankie has that wealth of experience and knows what to expect and when to expect it – Tom doesn't. That's what it boiled down to," explained Walker.
"Bjorn is a great landlord, great friend and great owner. If we can win the Derby for him with a horse from his own stable and fulfil his lifetime dream, it will probably mean I will never have to move yards ever again!
"We don't truly know how much is left in the tank, so that is enormously exciting.
"We definitely realised we had a very nice horse after he won at Newcastle, but it was after Lingfield we realised we had a live Derby candidate.
"He was always just a very nice, athletic horse who did everything asked of him. Bjorn is a great man to train for as everything is about the Derby – he's either trying to produce fillies to produce him a Derby winner, or raise colts to win the Derby. It's a simple remit!
"When you're sent a colt by Bjorn Nielsen, you work back from the Derby. It hasn't worked out too many times for me, but thankfully this time it has."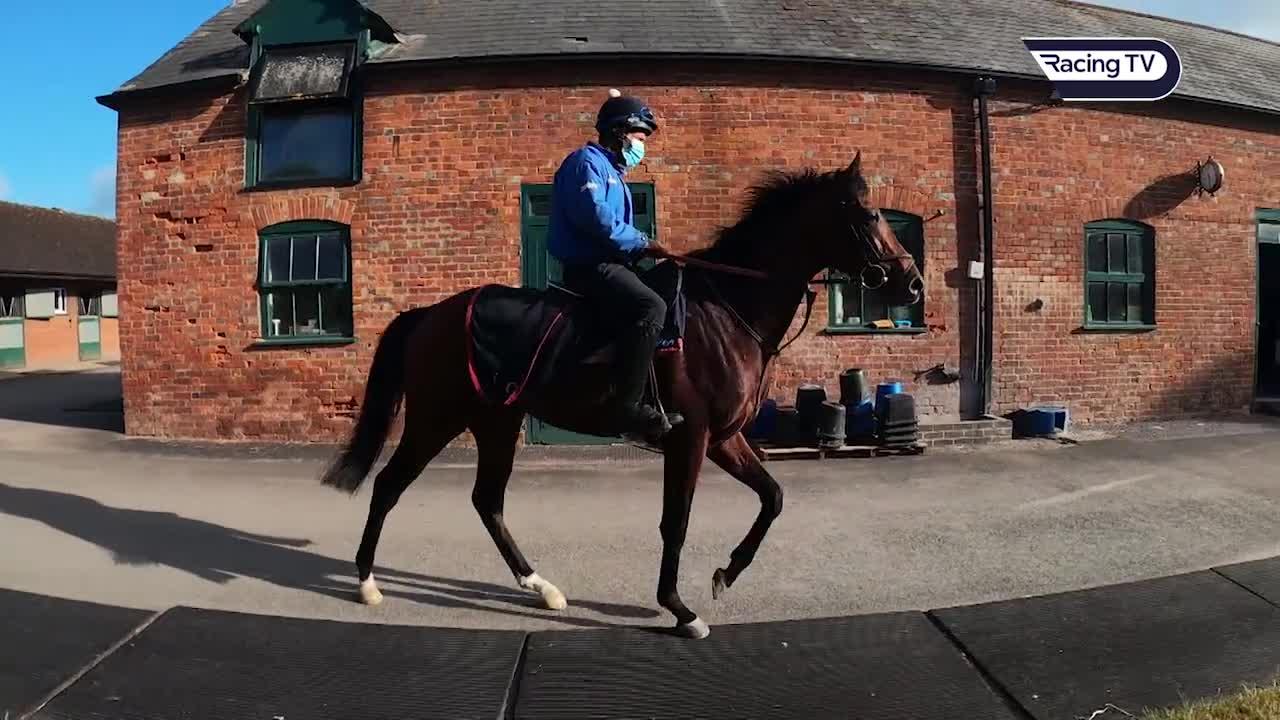 Oliver and Paul Cole discuss Highland Chief's chances in the Investec Derby
For Walker, saddling the Derby favourite will be the culmination of a childhood dream and while Stormy Atlantic was fancied for the 2000 Guineas in 2016, he could only beat two home.
"Anybody who is involved in any sport wants to compete at the highest level. If you're a tennis player you want to play at Wimbledon, a golfer wants to play the Open and a footballer wants to be in the Champions League final," he said.
"This is the highest level for us, so it's a real privilege to be here. We're trying to contain nerves, but there's a great buzz in the yard and there has been for weeks.
"The Derby is meant to be the toughest race in the world to win. You're not going to have the usual hullabaloo of Derby day, but you've got the undulations of the track and the jostling for position – it can be very messy.
"It's just great not to be a spectator, like I have been for the last 36 years for this race."
No Derby winner has hailed from Lambourn since Sir Percy in 2006, but the 'Valley of the Racehorse' has a strong hand this year.
Walker added: "There's a buzz around Lambourn as William Muir has a live chance with Pyledriver, Paul and Ollie Cole have a runner (Highland Chief) and Andrew Balding isn't far away – he's obviously got a leading chance with Kameko, so it's great.
"This season feels a bit more diverse than in previous years, not just the Derby field but in other races we've seen so far – let's hope that continues!"
Click here to view all the runners and riders at Epsom on Saturday plus the best live odds for all the contenders.
Richard Hannon expects 1000 Guineas runner-up Cloak Of Spirits to prove tough to beat in the Princess Elizabeth Stakes at Epsom on Saturday.
The Invincible Spirit filly will make her first start outside of Group One company this season in the Group Three prize, which is sponsored by Investec.
Cloak Of Spirits failed to build on her second in the opening fillies' Classic of the season at Newmarket when finding the soft ground against her in the Coronation Stakes at Royal Ascot on her most recent start.
Hannon, who claimed the race 12 months ago with Anna Nerium, said: "This is a nice opportunity for her to get some winning black type.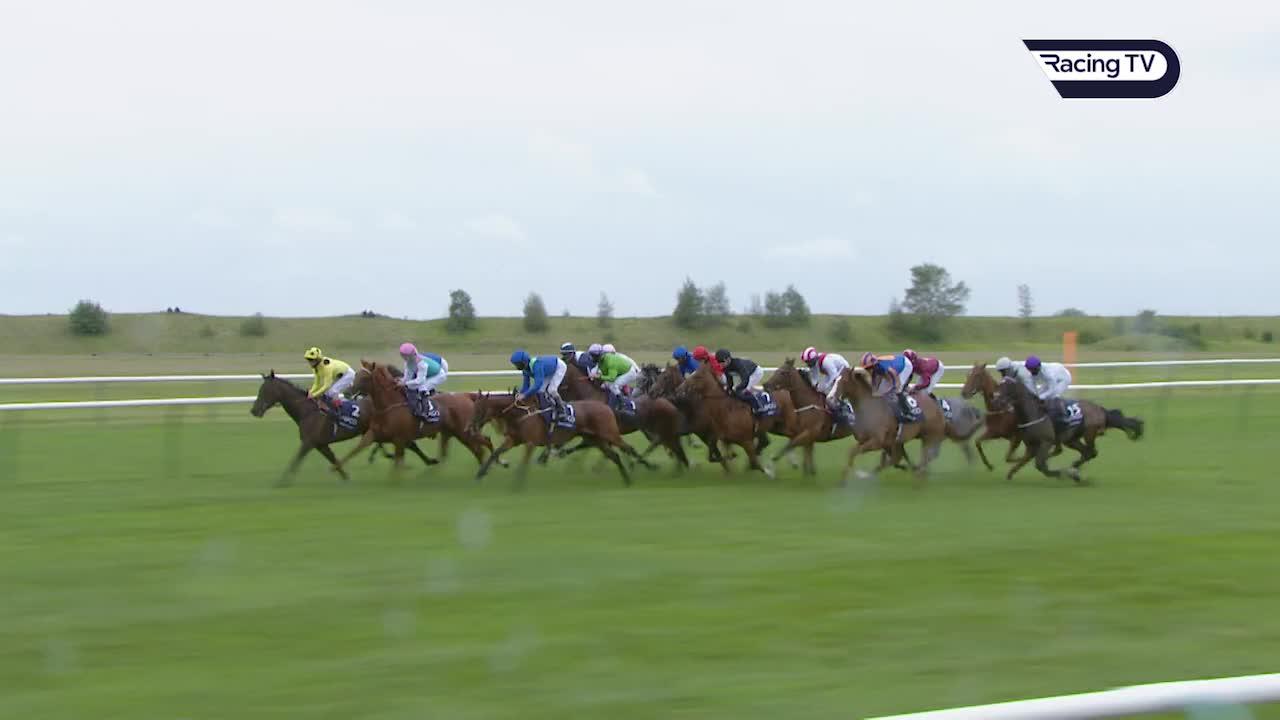 Watch how Cloak Of Spirits fared in the Qipco 1000 Guineas
"She ran with credit in the Coronation Stakes. I don't think the soft ground suited her and she was a little bit keen. Hopefully she is not as keen this time.
"She has been on the Rowley Mile so I don't think the track will be a problem. She seems pretty adaptable in that sense and she is a good mover.
"She is probably the class act in the field – there are a few unexposed types in there, but they will have to be pretty good to beat her."
Roger Varian hopes Fooraat can maintain her unbeaten record now switched to turf having scored under a penalty at Chelmsford last time out to add to her debut victory at Newcastle.
He said: "Fooraat is a nice filly. This is a tough track to have her first turf run on, but we are looking forward to running her and seeing how she goes.
"I gave her an entry in the Coronation Stakes, but I wasn't sucked into running her there as I don't think it would have been the right thing to do. This race looks right for her.
"I have a lot of respect for Cloak Of Spirits as she is the filly clear on ratings and was a good second in the 1000 Guineas, but the other fillies all look very similar.
"I don't think it was much of a race she won at Chelmsford, but she still won it by seven lengths under a penalty. We do think she is a nice filly with a big future."
Summer Romance finished down the field on her return in the 1000 Guineas, however her trainer Charlie Appleby is confident the Kingman filly will be more competitive eased in grade.
Appleby said: "She put up a pleasing performance in the 1000 Guineas. She has come out of that well and there is every chance she will come forward for it.
"She brings plenty of experience with her against some more lightly-raced fillies.
"The filly of James Tate's (Under The Stars) that finished near us in the Guineas has come out and won at Haydock since, so I'd be disappointed if she is not competitive."
Charlie Fellowes believes Onassis has plenty in her favour as she bids to give the Newmarket handler another day to remember having provided him with a second successive victory in the Sandringham Stakes at the Royal meeting.
Fellowes said: "She has got a lot to find on the ratings, but I think she has got a bit of a false rating because I think it took us a while to work out how she needed to be ridden.
"I think at Ascot, her and the runner-up were in a different league. She was really impressive. I believe she can step up again.
"She will like the track as she is well balanced. It's a long run in and any rain will be fine, so she has lots in her favour."
John Quinn expects Safe Voyage to make a bold bid to go one better than on his return at Haydock in the Listed Investec Surrey Stakes.
Quinn said: "I'm very happy with Safe Voyage and he is training well. I'm looking forward to running him.
"He has run well on good ground at the Curragh, so as long as it remains that he will be fine.
"We don't know how he will handle Epsom until he has run there, but he is well balanced so he should be fine.
"His Haydock run has been given a boost by (winner and subsequent French Group Three scorer) Space Blues, so we are keeping our fingers crossed."
Oh This Is Us will be having his third Epsom start after finishing second in the Diomed Stakes at the track 12 months ago and third in the 2017 renewal of the Group Three prize.
Hannon said: "He has been placed twice around Epsom before at a higher level and he deserves to win one round there.
"He still tries as hard as ever and I thought he ran with huge credit at Newmarket as I'm not quite sure he gets the mile there.
"He is in great form and has had a relatively light time of things. There are not many that have raced at his level for as long as he has. "
Get your free Racing TV fleece - the latest in our range of high-class Racing TV merchandise! Click here for more details.