Watch a full replay of how Enable trounced her Arc rivals and interviews with John Gosden/Frankie Dettori plus read Geoffrey Riddle's report from Chantilly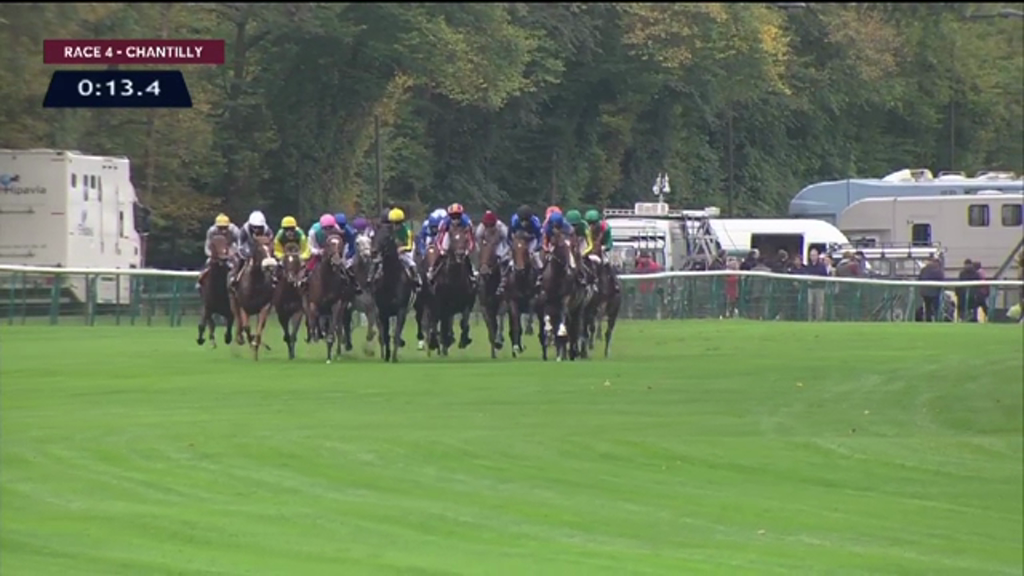 By Geoffrey Riddle in Chantilly
There were telltale signs that John Gosden was expecting a monumental performance from Enable in the Qatar Prix de l'Artc de Triomphe.
Accompanied by his son, Thaddeus, the 66-year-old had snuck under the railings to a disused stand and sat there quietly with him on the cold, stone steps.
Father and son talked for a moment with the entire racecourse at Chantilly stretched out beneath them. And then there was the quiet before the storm. Gosden calmed his jangling nerves with the tranquility of being separated from the packed grandstands.
Just 2 minutes 28.69 seconds later - five seconds longer than it took Found 12 months ago on a much quicker surface - Enable had joined the pantheon of greats by carrying Frankie Dettori to a record-breaking fifth Qatar Prix de l'Arc de Triomphe victory.
No British-trained three-year-old filly had previously won Europe's €5million showpiece. She did it, too, on her seventh start of the season, having started serious trackwork in February.
Gosden is not a slave to general convention and found enough time to dish out a quick fatherly lesson in defying the doubters.
"The stand was closed so I snuck up there," he said. "It was lovely place to watch the races as we could see the whole racecourse. It was peaceful. My son said to me that we can't go in there. I said, 'come on, nobody will mind if we break the tape' and we nipped in – I cut my hand in the process. You could sit there and relax as much as you can. It was quite wonderful."
So was the performance of Enable in justifying her price of 4-5 favourite. Her two and half length success over Godolphin's unheralded Cloth Of Stars was achieved with consummate ease.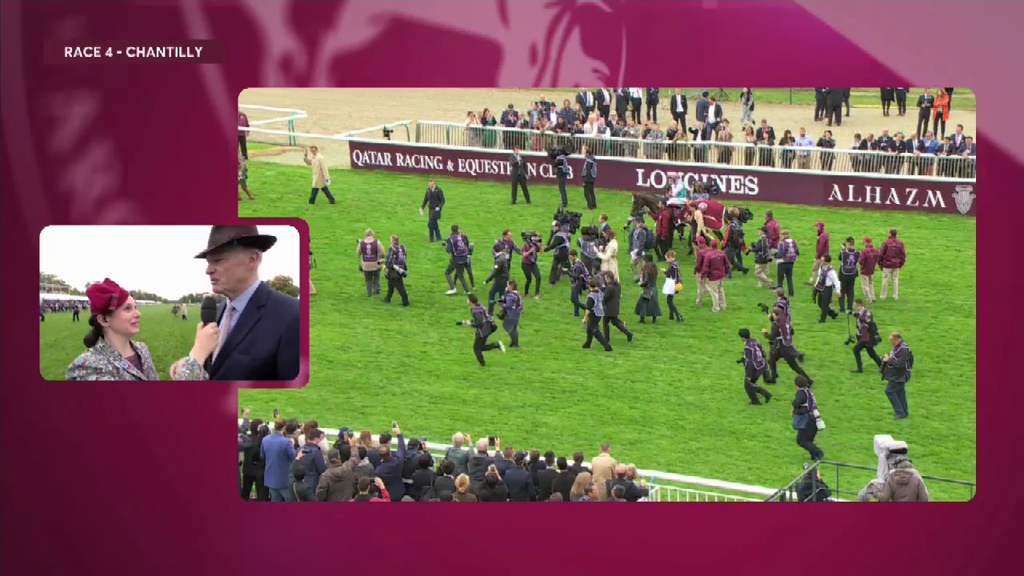 Ulysses was a further length and a half back in third, taking the same slot fourth-placed Order Of St George had occupied last year.
The victory was built on Enable's outrageous ability and durability, and the foundations were built on by the brilliance of Frankie Dettori, who plotted a path from stall two that young jockeys should study for many years to come.
As Dettori dismounted, he was greeted by 76-year-old Yves Saint-Martin - one of a group of jockeys alongside the likes of Pat Eddery, Freddy Head, Thierry Jarnet and Olivier Peslier who had achieved four Arc wins.
Much as Gosden had admitted, Dettori revealed that even after his previous four wins he had been nervous beforehand.
"The only one that can beat me now is Olivier, and he said afterwards he would do his best to beat next me next year," Dettori said. "I have had 29 goes in it, so five is not a great strike rate. Everyone has been special, but when you ride a hot favourite in the Arc, even I was nervous. If you don't get nervous you are not human."
Whichever of Enable's connections you spoke to in the immediate aftermath gave the impression that the goal now would be a return to France in 12 months, to the refurbished Longchamp, and a successful Arc defence. There have been seven previous dual winners, the last being Treve.
Enable is 4-1 with 32Red to win a second Arc in 2018. Despite the ease with which she won, it seems running her again at Ascot on Champions Day next month will be resisted.
"We would like to see the filly back home, safe and in good shape and then we can talk to Prince Khalid to see what we do," Lord Grimthorpe, the Juddmonte racing manager said. "I think she has done enough."
Enable's record of seven wins from eight starts will never bear scrutiny to Frankel's flawless 14, but she has proved that she is eminently more versatile, and can travel abroad.
She is clearly Juddmonte's greatest filly or mare, and Prince Khalid Abdullah's breeding operation has now produced the winner or the runner-up in five of the last 12 runnings of this race.
Rail Link and Workforce won in 2006 and 2010 respectively, while Flintshire dutifully chased home Treve in 2014 and Golden Horn in 2015. It is an extraordinary achievement, and one that is surely close to the heart of the Saudi Prince who was a student in Paris in his younger days.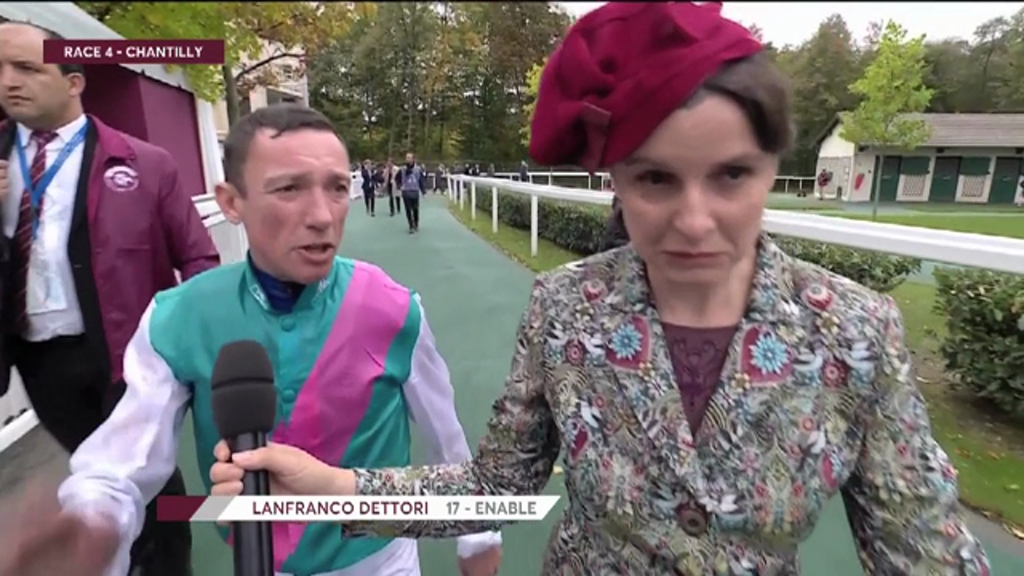 "She is a special filly," Grimthorpe added. "We don't rate our friends. She is particularly high up in the echelon, however you look at it. Her performances have been pretty remarkable, purely because she has put so much daylight between her and her rivals."
Dettori has now produced two of the more memorable rides in the 97-year history of this coveted contest. His manoeuvre on Golden Horn two seasons ago when he stuck out on his own exuded confidence and by after three furlongs or so, it was curtains for Enable's 17 rivals.
"I toyed with the idea of making the running," the 46-year-old said. "I was obviously aware that Idaho, Capri and Order Of St George are good stayers.
"There is a little tower by the 200 metre mark, so I've got 400 metres to work out what is going to happen.
"I saw Order Of St George breathing on my quarters. I checked behind him and there was plenty of room so I dragged her back and got behind him. At that moment it was job done. I was exactly where I wanted her, and I had free air on my left and I got to a point where I was running away around the bend and striking Order Of St George's heels I was going so well.
"Perhaps at York I went a little too early, so I counted to ten and waited to the 400. When I asked her to go she just went. She has that burst of three or four lengths and she sustains it. I was just counting the discs, the two and then the one. I was quite emotional as it happened too easily. Usually in an Arc something happens. It was just so smooth and so effortless. I was quite shocked.
"She is the best filly I have ever ridden. John is genius and has kept her in top shape all year. I am very proud of today. It hasn't sunk in yet and I am looking forward to a nice glass of something tonight."
He deserves it.