The three European raiders in Sunday's Japan Cup experienced contrasting fortunes when the final barrier draw was made on Thursday for the big race.
Broome, runner-up in the Breeders' Cup Turf on his latest start this month, will break from stall three under Ryan Moore as he bids to provide Europe with a first victory in the world-famous contest since Alkaased triumphed for Luca Cumani and Frankie Dettori in 2005.
However, stablemate Japan, who will be partnered by Yutaka Take, will have to overcome the widest draw of all in stall 18. Both horses are jointly-owned by Masaaki Matsushima, along with the remainder of the Coolmore team, Japan having finished fourth behind Broome at Del Mar.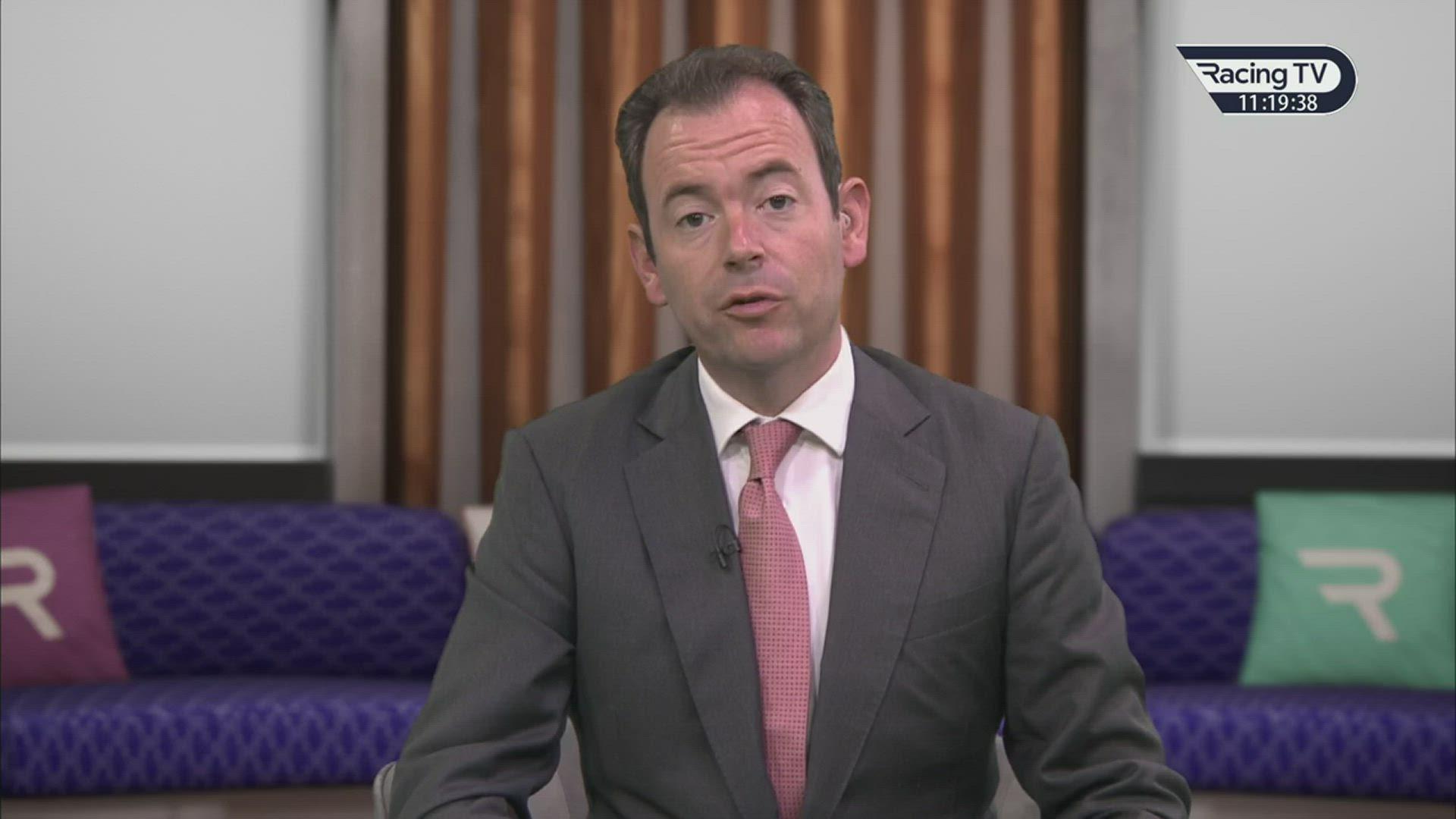 Nick Luck and Fran Berry look ahead to the Japan Cup
French-trained Grand Glory, second in the Prix de l'Opera at ParisLongchamp on her most recent appearance, will break from stall six under Cristian Demuro.
Likely hot favourite Contrail, winner of the Japanese Triple Crown last year, will be ridden by Yuichi Fukunaga, who is seemingly starting to feel the expectation of his horse's supporters.
The jockey said: "I'm now over 40 and the final stage of my jockey career is drawing near. And this horse came along. He's special and his presence, knowing him, is a treasure. To have been given the gift of winning the Triple Crown unbeaten, that makes him very special to me.
"All of his races have been very memorable to me, but with the overwhelming strength he showed in winning the Derby, I think that if I had to name one race up to this point, I'd have to say that that was his best. And, I will be doing my very best this time to bring out his best once again.
"I've ridden many horses that have gone on to stallion careers but this horse has special talent and feels special to ride. I've ridden many progeny of Deep Impact and though I myself never rode Deep Impact, I think this horse may be, in size, intelligence, and suppleness, the horse that most resembles him.
"A horse, born of a horse that won the Triple Crown unbeaten, that goes on to win the Triple Crown unbeaten, is not something you see very often in racing history. He's that horse and for me to have known what it feels like to be on his back is like a fortune to me. In the future, with him most likely going on to a career as a stallion, I may one day ride one of his offspring, and surely I will be remembering with great pride how it felt to be riding their sire.
"It's the last run of an unbeaten Triple Crown horse, so to protect his honour, I very much want to see him decorated with a final win that pays a fitting tribute to him as a champion. And I want to do that in front of his fans.
"He is a Triple Crown champion that emerged during a pandemic and I think he has been a presence that has shone light into a very dark world, a superhorse that gave me personally the present of the Triple Crown. A very important task awaits him on the next stage in his life. But, it is my mission to close out his stage as a racehorse, and to give him the very best ride I can give him."
For more information about the Japan Cup, click here.
[