By Graham Clark
Hollie Doyle equalled her own record with a near 2,522-1 five-timer at Kempton Park on Wednesday night and then insisted: "I'm never satisfied!"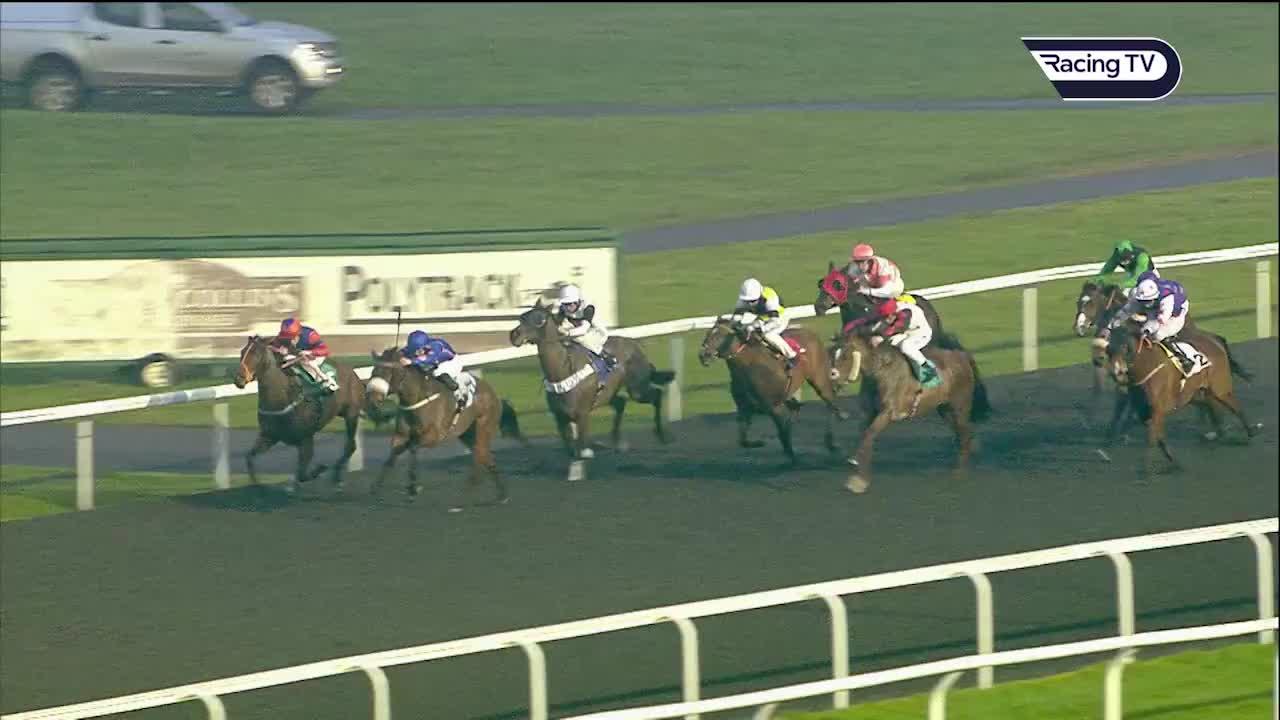 Having become the first female jockey in British racing to ride five winners in one day at Windsor last August the 24 year old, who came third in the 2020 BBC Sports Personality of the Year Award, matched the achievement by securing a first success of the year for Madrinho in the Try Our New Super Boosts At Unibet Handicap.
Doyle then proceeded to ride the next four winners, meaning that her five winners this evening came in succession – another first for a female jockey in Britain.
Victory aboard the eight-year-old also completed a treble for the Worcestershire trainer Tony Carroll.
Winner 1: Della Mare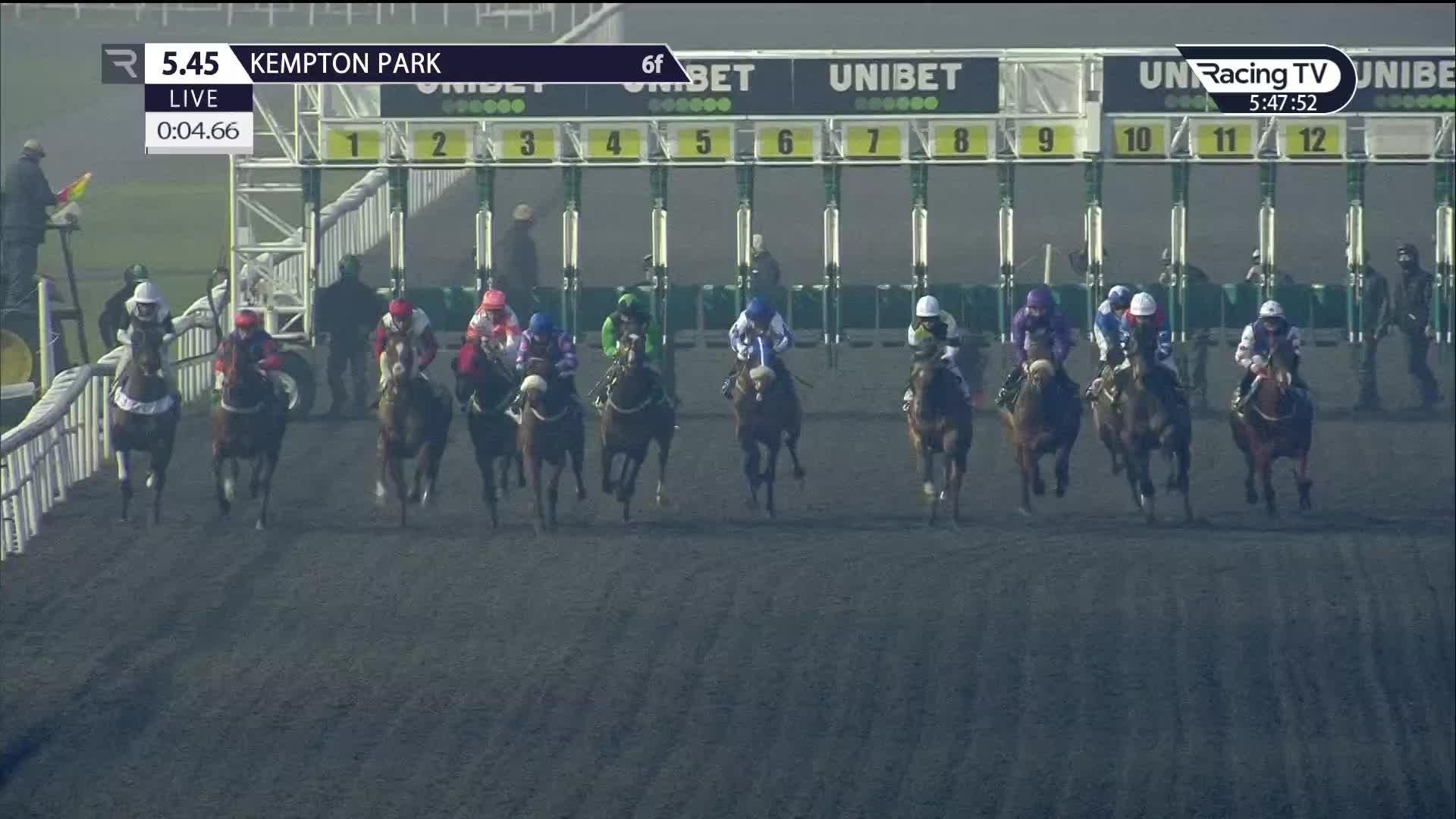 Doyle had earlier teamed up with Carroll to score aboard Sir Titan and Della Mare, while her remaining two victories arrived on the Archie Watson-trained Laos, and Highland Avenue for Charlie Appleby in the 'Road To The Kentucky Derby' Conditions Stakes.
Reflecting on the five timer, Doyle said: "It's great as these things don't happen very often so you have got to make the most of them.
"I seem to do quite well here but I've had some good rides here today. Charlie Appleby's horse has got a lot of potential and I thought if I get beat on that I will give up!
"I thought Archie's should go close and to be honest when I spoke to Tony he filled me full of confidence with all three of his rides. You just need a bit of luck and I have had that. My agent has done me a good job in getting a good book of rides.
Winner 2: Laos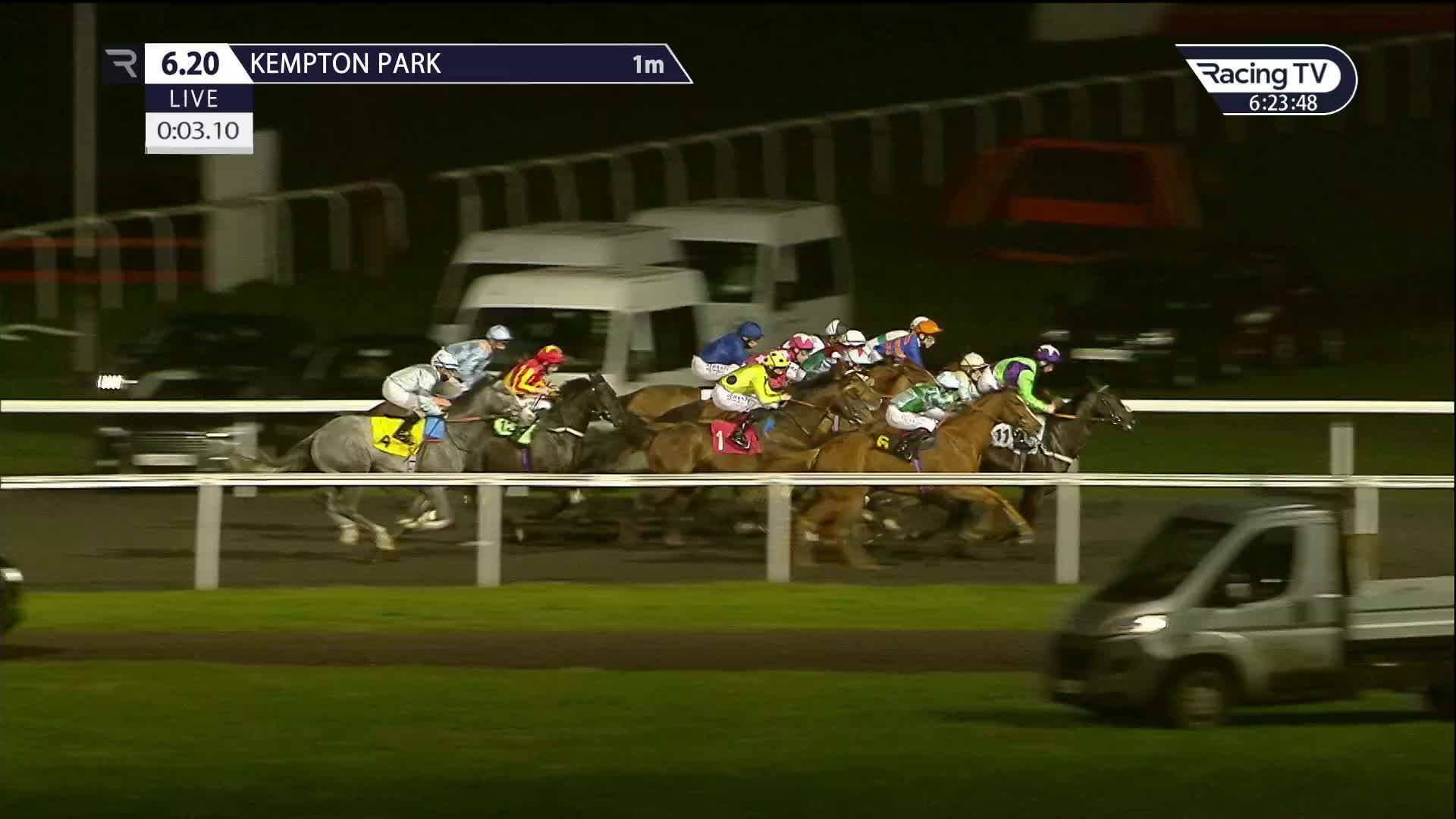 "I'm never satisfied with what I have done and I always want to achieve more and when you get on these sort of runs you always want to do better."
The highlight of Doyle's haul was victory for the QIPCO 2000 Guineas and Dubai Duty Free Irish Derby entry Highland Avenue, who backed up his recent course and distance victory when running out a stylish length and three quarter winner of the feature mile event.
Appleby, speaking away from the track, said: "He is very much a work in progress sort of horse. He is a big raw horse and Hollie has given him a lovely ride.
"He was a bit slow from the gate and he just missed the beat there. They've gone a nice sensible gallop and he has picked up well. He is a horse that we hold in high regard.
Winner 3: Highland Avenue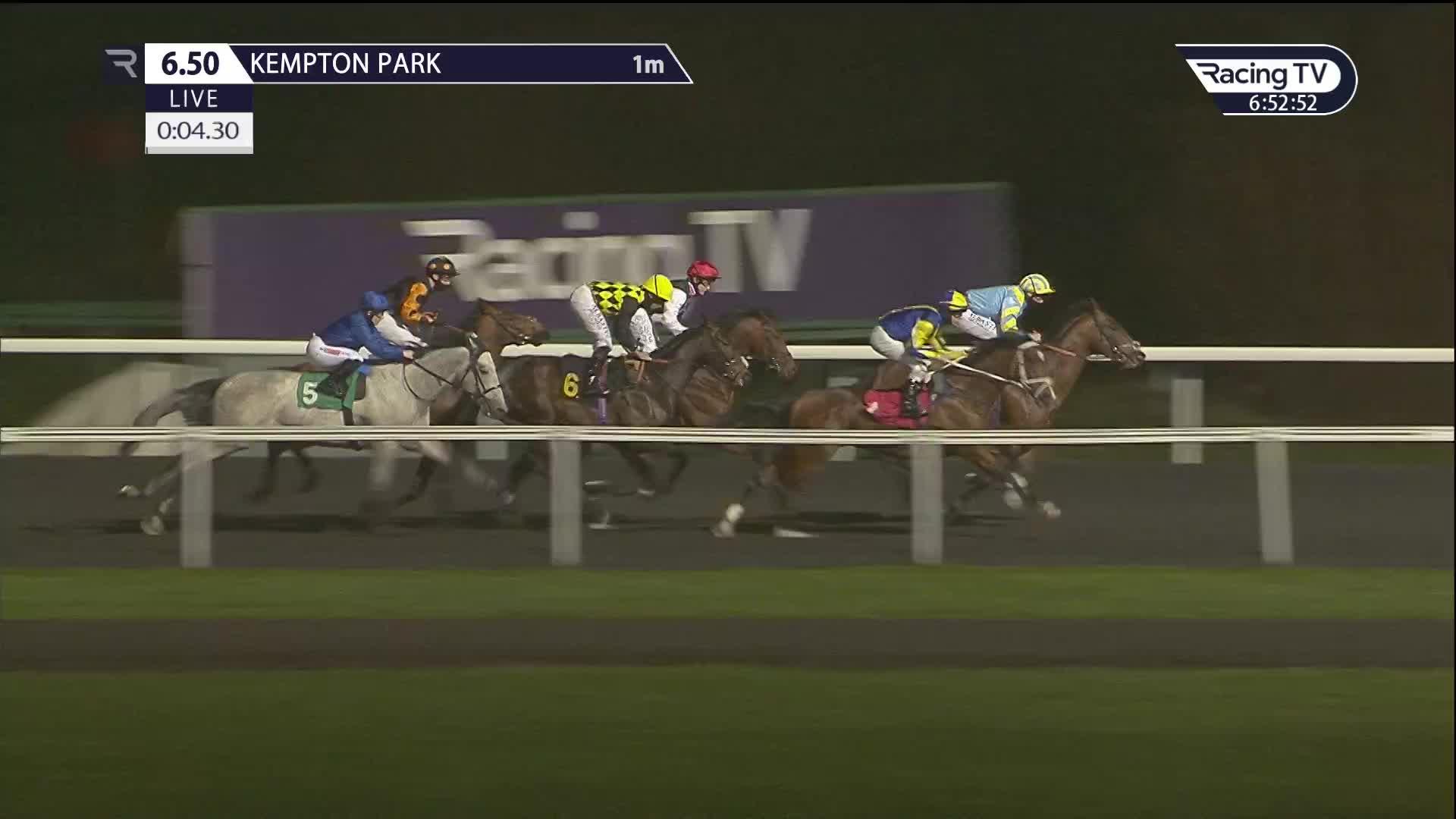 "I'm pleased as well in the fact that he made all last time and he has come from behind tonight so he is learning on the job. I think he is going to be a nice horse for the season.
"He has got a few entries as everyone can see but he is one of those horses that we will see how he comes out of it before making a forward plan for him.
"Whatever he does in the first half of the year is going to be a bonus as he is a second half of the season type of horse with very much a four year old career ahead of him."
Winner 4: Sir Titan
Laos put his previous experience to good use when striding clear in smart fashion to form the second leg of Doyle's haul by defeating newcomer Velvet And Steel by three and three quarter lengths in the Unibet Casino Deposit £10 Get £40 Bonus Novice Stakes.
Doyle said of the 7-2 chance: "It was a strongly run race and he jumped pretty well but I couldn't go the gallop.
"The further he went the better and he will probably get further. He didn't get the most straightforward run last time but he got a clear passage today and that helped."
Winner 5: Madrinho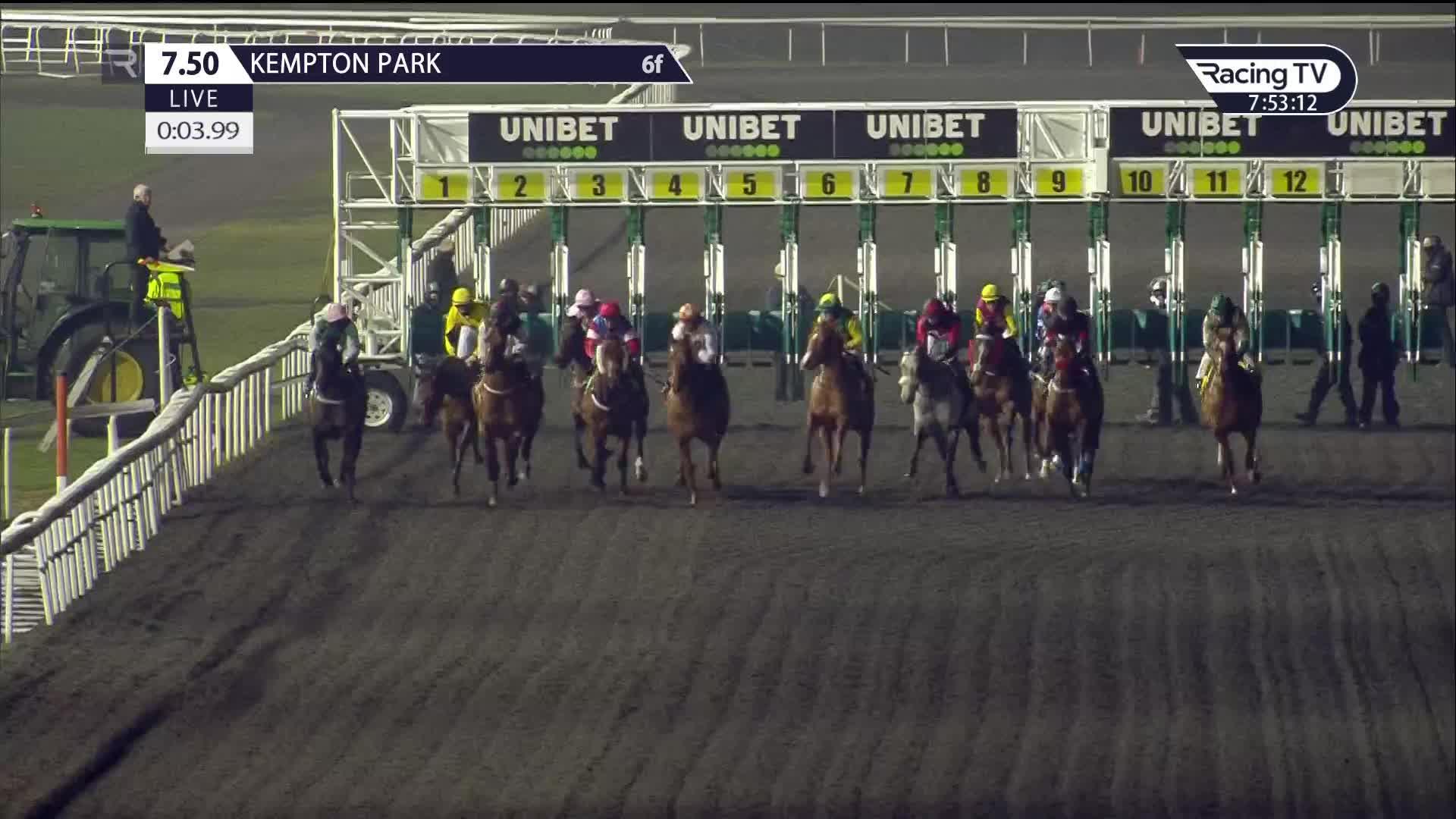 Della Mare (15-8) got the ball rolling for both Doyle and Carroll when obliging by a neck in division two of the Unibet New Instant Roulette Classified Stakes, before Sir Titan (14-1) provided the pair with their second success on the card after taking the Try Our New Price Boosts At Unibet Handicap by three quarters of a length.
Doyle said of Sir Titan said: "It was the first time I had ridden Sir Titan and he gave me a really nice feel. Jack (Mitchell on Full Intention) and I had things pretty easy on the front end.
"I travelled all over him and I thought I had him put to bed but he came back at me but my lad has just found a bit more. He wanted it then which is a great sign."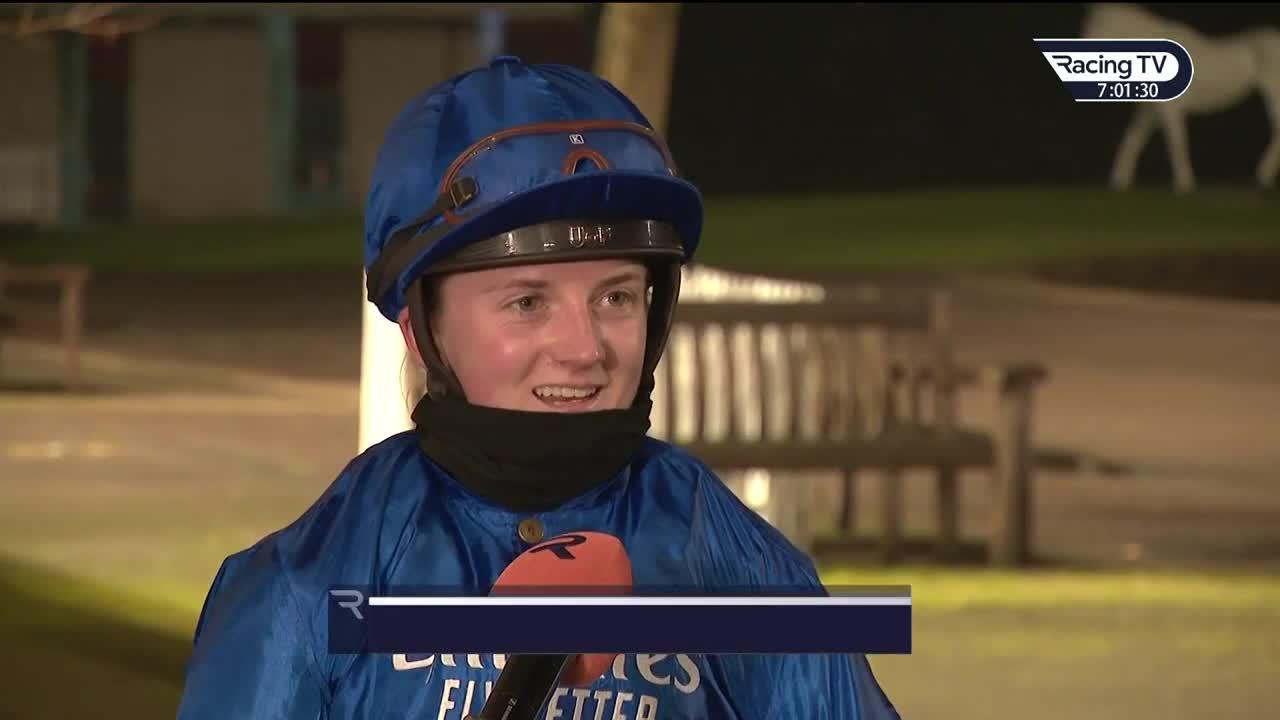 Doyle reflects on her third win of the night - in the silks of Godolphin
Meanwhile trainer Mark Rimell celebrated his first winner since 2019 after Rainbow Mirage made it 10th time lucky when getting up by a neck in the opening division of the six furlong classified Stakes.
Rimell, who saddled Crossbow Creek to glory in the 2005 Lanzarote Hurdle at the track, said: "It's my first winner of 2021 but we don't have many runners as we are only a small yard.
"We've had a bit of a quiet time as I've not been very well so we have really just been ticking over but I'm back to being 110 per cent now. We have got a few nice horses both to go jumping and on run on the Flat and we are looking forward to re-building the Rimell name."
And, almost winner 6!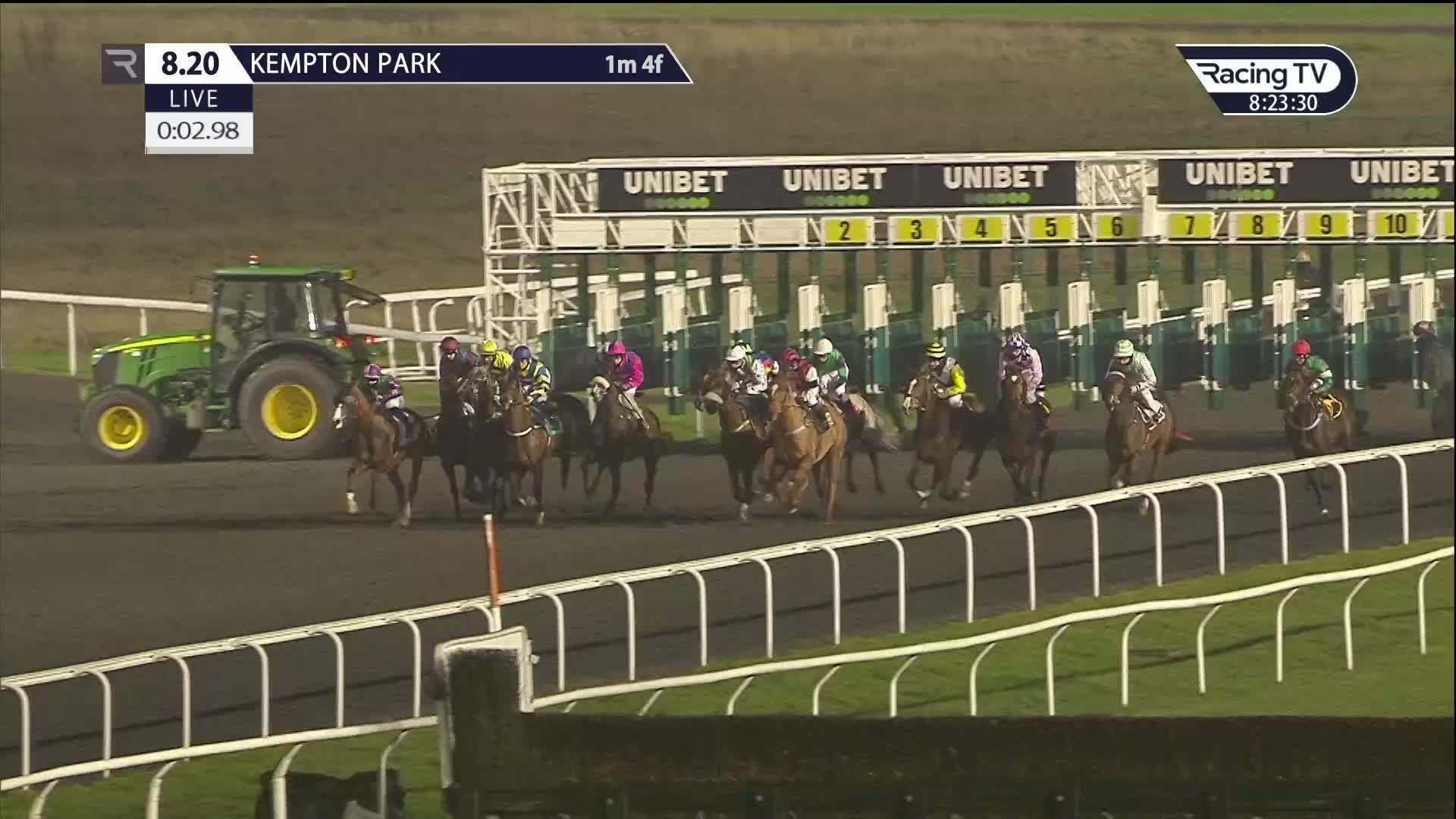 Whether it's on your bed or on your sofa, Racing TV is THE best way to WFH this Cheltenham Festival! Racing TV is the only channel broadcasting EVERY race live from Cheltenham with unrivalled coverage and analysis from the best in the business. You can enjoy all the action on TV, online and mobile daily from 10am. So make sure you block out your diary the Cheltenham Festival on Racing TV. Click for more details