Fancy having a crack at commentating and winning £1,000 into the bargain?
Now is your chance because this year's Henry Cecil Open Weekend includes "The Commentator Challenge", supported by the Tote, Racing TV and Tattersalls.
The competition is open to all ages and free to enter, with the winner walking away with £1,000 and the chance to commentate live at Newmarket Racecourse during next year's Henry Cecil Open Weekend.
Entrants will face a judging panel led by Racing TV and ITV's Richard Hoiles, with six individuals selected to battle it out in the final. The winner will be decided by a public vote.
All entrants have to do is send in video footage of themselves commentating on the Sir Henry Cecil Commentator Challenge Stakes. The racecard and footage plus more details are available by clicking here.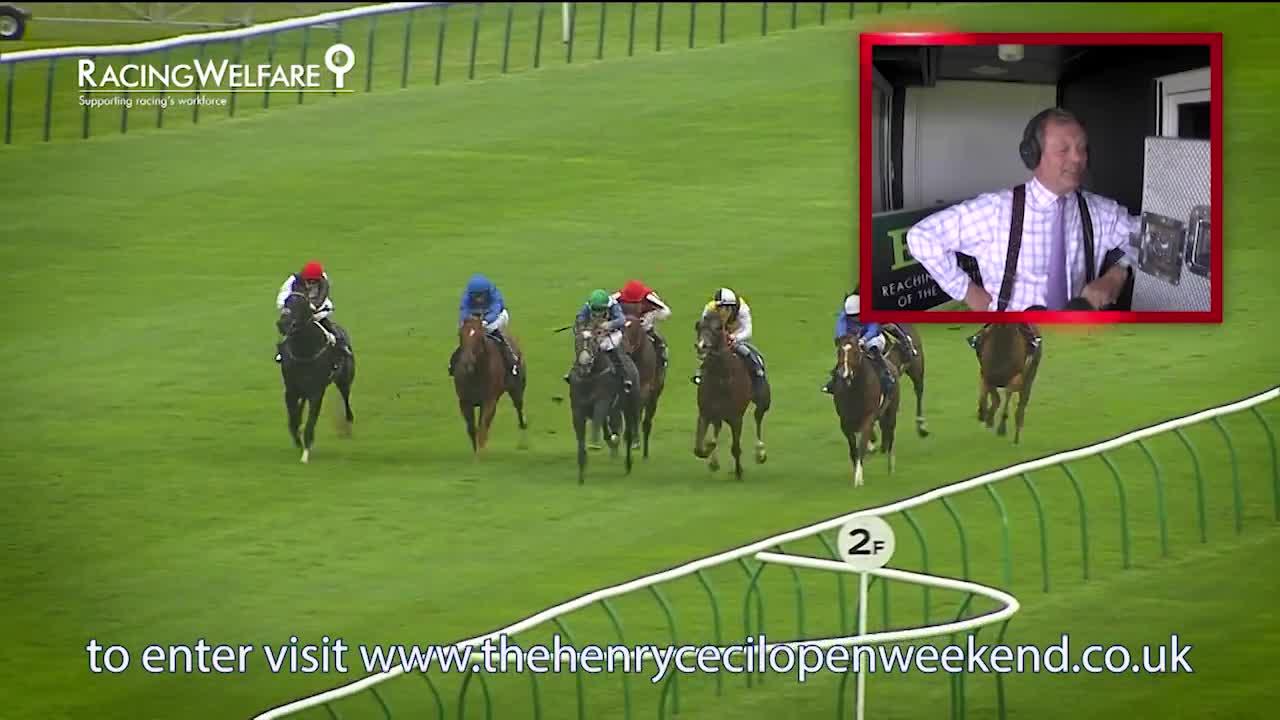 Email your full name, age, telephone number and video entry to commentatorchallenge@gmail.com by Tuesday. For full details visit www.thehenrycecilopenweekend.co.uk.
The Henry Cecil Open Weekend, which revolves around the whole racing community in Newmarket, will not taking place in its traditional format due to coronavirus, but instead the most popular events will be transported online to support Racing Welfare, British Racing School and the Racing Centre.
Video tours and entertainment will be free-to-view throughout the weekend, Saturday 19th and Sunday 20th September, on the Henry Cecil Open Weekend website.
The Videos page will beam the best of horseracing's headquarters straight into your homes. Viewers enjoying the action encouraged to donate via the official fundraising page.
Racing fans across the globe will be able to see behind scenes at some of the UK's leading training operations, with William Haggas, Charlie Appleby, James Fanshawe plus many more giving a unique insight into life at their yards.
There will also be the opportunity to look inside Newmarket's leading equine sites, such as the National Horse Racing Museum and the British Racing School, and the chance to see top jockeys in action in the hugely popular Clipper Logistics Show Jumping Competition.
Charlie Fellowes, Chairman of the Henry Cecil Open Weekend, said: "Sadly we won't be able to welcome visitors to Newmarket this September. However, we are very excited to be able to bring some of the best bits of the Henry Cecil Open Weekend online.
"This year more than ever it is important that we continue to promote our sport and help raise funds for our charities - Racing Welfare, British Racing School and the Racing Centre. We hope racing fans across the country will enjoy the great insight on offer from Newmarket and support our charities by donating."
Susannah Gill, Director of Communications and Corporate Affairs at UK Tote Group, said: "The Tote is delighted to support The Henry Cecil Open Weekend Commentator Challenge which promises to be a lot of fun and will no doubt unearth some incredible talent, just as The Furlong Factor achieved earlier in the summer.
"The whole weekend does so much to shine a light on how special and unique Newmarket is, and while it has to take place in a different format this year it's great to be able to all work together to raise awareness and funds for Racing Welfare, the British Racing School and The Racing Centre."
And Dawn Goodfellow, Racing Welfare's Chief Executive, said; "The Henry Cecil Open Weekend offers a fantastic opportunity for people to engage with Newmarket's racing community and really get a feel for the inner workings of horseracing's HQ.
"The team behind the weekend have done a superb job of adapting the event to bring it to the public this year in virtual form. We are particularly looking forward to the Commentator Challenge; I'm sure it will attract some incredible and previously unseen talent. I'd like to say huge thank you to the Henry Cecil Open Weekend, along with the Tote, Tattersalls and Racing TV for their continued support."
Social media handles for the Henry Cecil Open Weekend:
Twitter: @HenryCecilWknd
Instagram: @HenryCecilWknd
Facebook: https://www.facebook.com/newmarketopenweekend