The two-runner novices' chase at Cheltenham on Friday produced a twist that nobody could have predicted. Watch the closing stages and get all the reaction, including from the BHA stewards.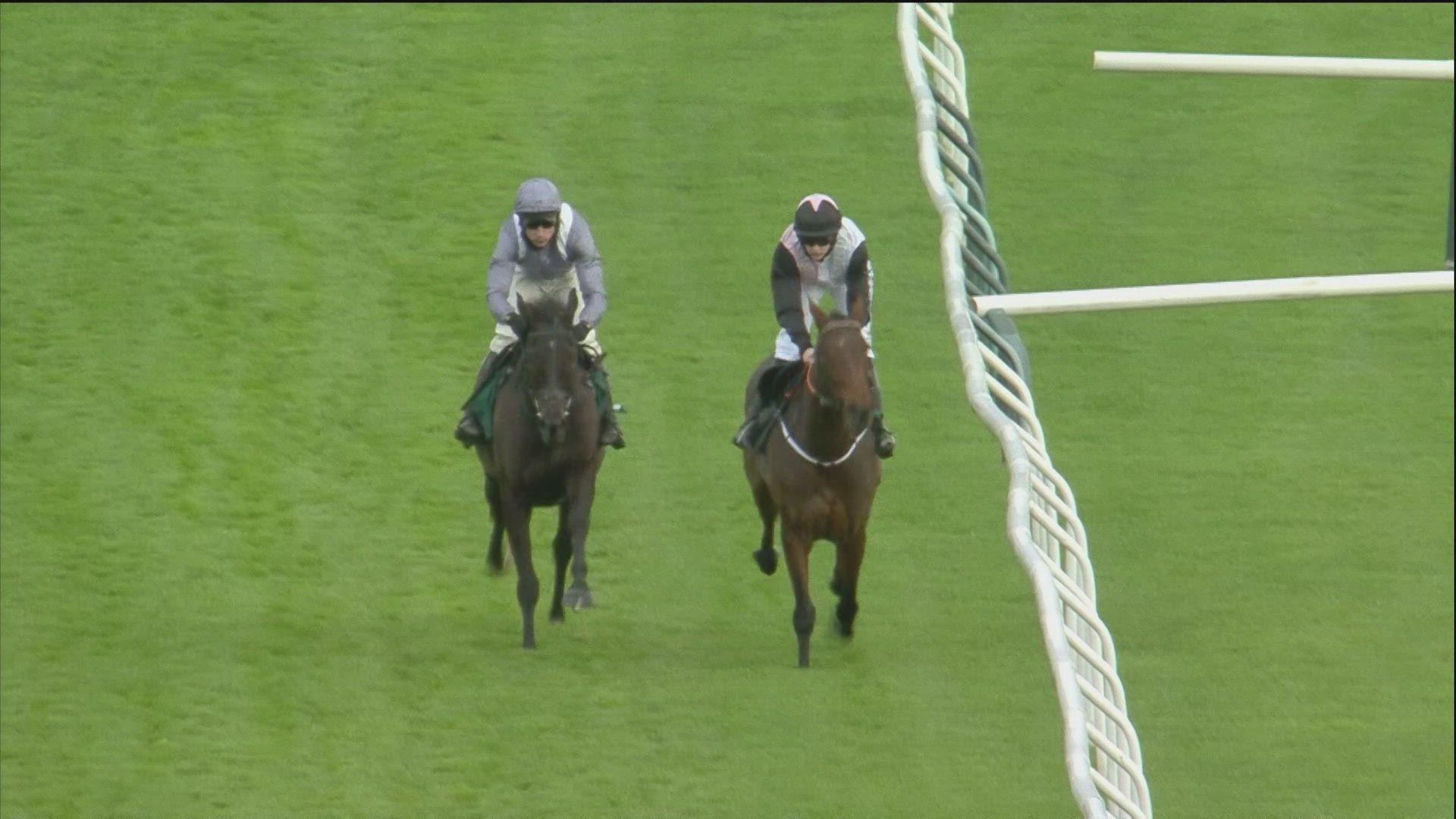 Watch an incredible conclusion to the two-runner novices' chase at Cheltenham on Friday
Just when you think you've seen it all, a derided two-runner novices' chase at Cheltenham on Friday provided the type of conclusion that we will be talking about for many years to come.
Gin On Lime and Rachael Blackmore came home alone in the SSS Super Alloys Novices' Chase after the much vaunted My Drogo fell at the second-last fence having just taken the lead and looking likely to win.
But the result only told a fraction of the tale. Independently, Gin On Lime also slithered on landing two out and was close to falling at that obstacle herself.
Blackmore managed to somehow keep the partnership intact, pick the Henry de Bromhead-trained mare up and get her to jump the final obstacle safely. Had she come off, she would not have been permitted to remount and the £30,000 race would have had no winner.
There was a subsequent minor reprimand for Blackmore from the stewards, who held an enquiry into what occured.
Despite a vet reporting post-race that Gin On Lime had suffered no abnormalities and Blackmore's assertion that she was satisfied her mount was fit to continue, the stewards said: "She was advised that in similar circumstances she should take more time to assess the welfare of her mount."
The chances of those "similar circumstances" ever happening again, must be about any price you care to conjure. None of us had ever seen anything quite like this at the home of jump racing, and it's unlikely we ever will again.
Gin On Lime (7-4) had given My Drogo a good lead through the early stages, with Harry Skelton taking the 4-9 favourite to the outside of his rival to hold a narrow lead at the penultimate fence, where all the drama unfolded.
Speaking afterwards Blackmore, who was last at Cheltenham when taking the leading jockey award for The Festival in March, said: "It was a very strange race and it was very unfortunate for the Skeltons what happened but the ball has fallen right for me I suppose."
Explaining her own mount's mistake two fences from home, Blackmore added: "She just crumpled under me and it was quite a slow motion thing I suppose. She's an extremely honest mare to go down and jump the last and canter over the line."
Winning trainer Henry de Bromhead, who was also returning to the scene of his six winners during this year's Cheltenham Festival, added: "I can't say I've been involved in a race like that before!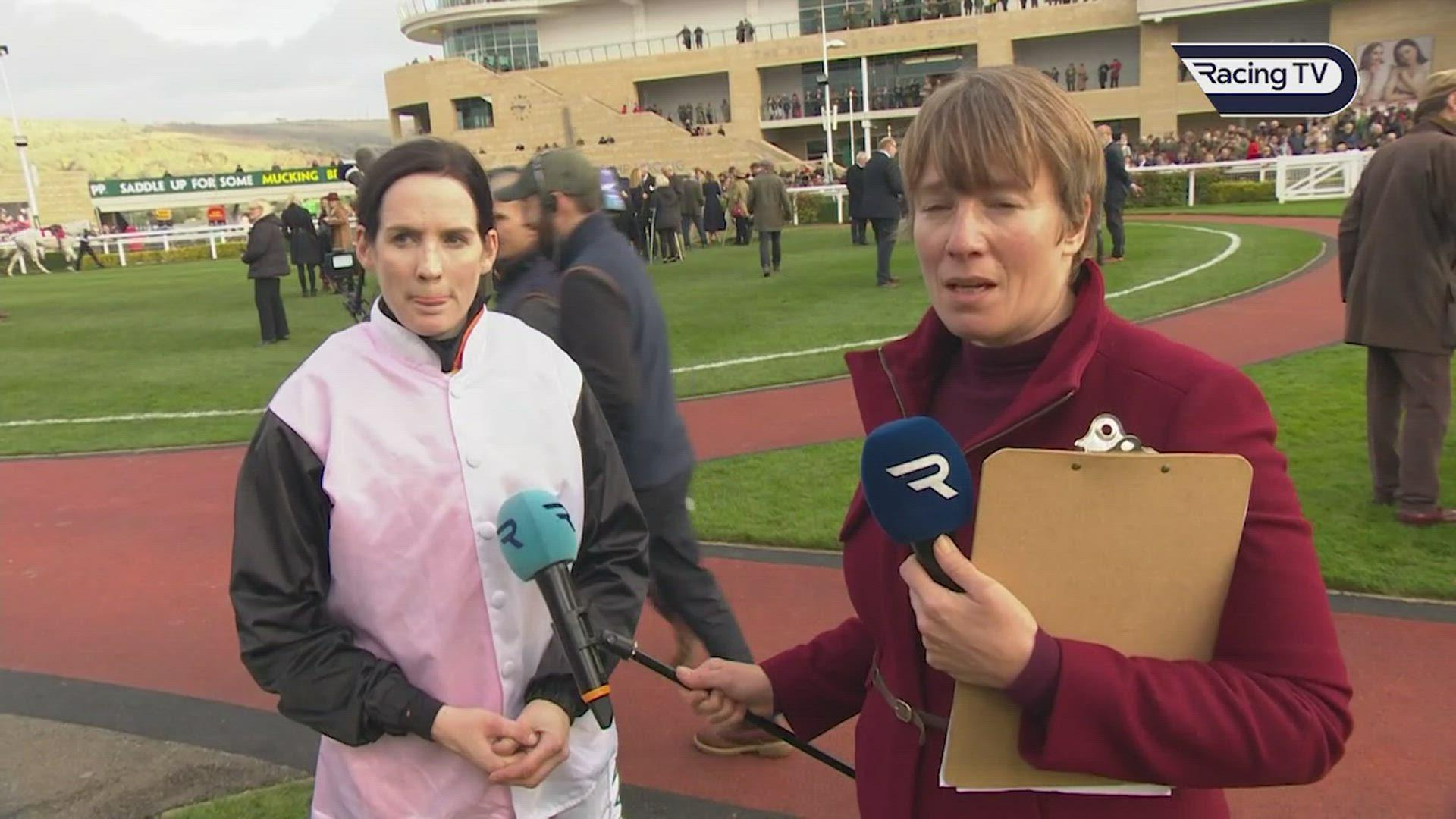 "I remember years ago when I was a kid my father had a horse called Quarter Bridge. It was a three-horse race and he looked beaten and the other two fell at the second last and he ended up winning it. The owner said it was such a shame that they didn't stand up as I would have liked to have seen more of a race and my father was going 'no, no no we won!' You don't like to see it happen.
"I thought the favourite jumped brilliantly throughout today. The way Rachael sat on - she just clung to her. Maybe ours was a slightly slower fall, I don't know. It's just Jump racing. It's mad and I've not seen much of that before.
"She (Gin On Lime) was always going to have a break after this and we just came to have a look for the Mares' Chase in the spring so we can bear that in mind.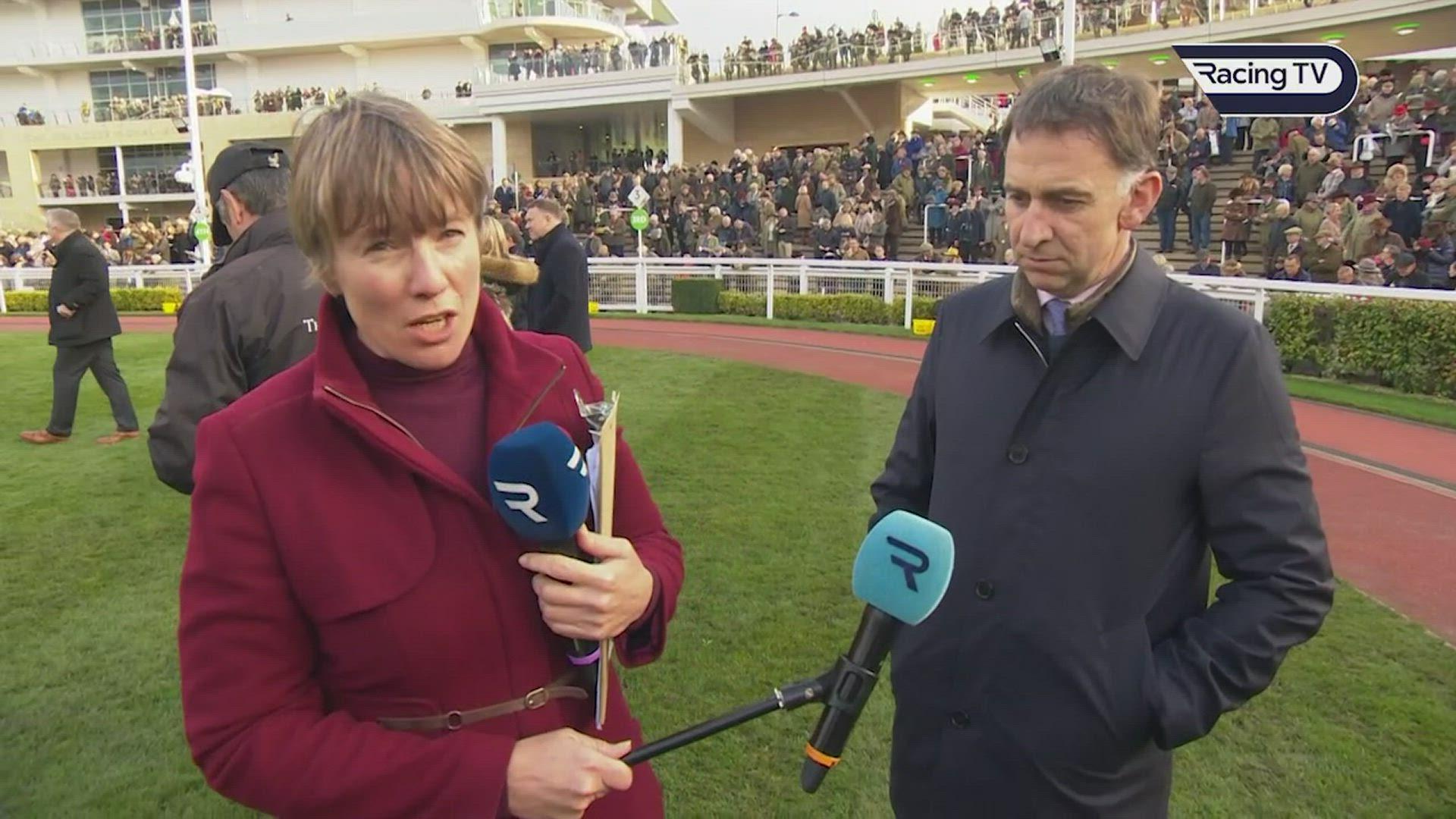 "At least we can say she has won around here. She was running well I suppose but she would never have jumped right like that as we thought she was better going left."
Dan Skelton, trainer of My Drogo, added: "He jumped the fence fine but just knuckled on landing and slid. I was delighted with him the whole way round. He jumped beautifully.
"He was a bit big at a couple down the back. The first ditch he was a bit big and the next plain one he was a bit big at. He jumped the ditch at the top of the hill better than the mare and then came back on the bridle.
"He would have won - we all know that - but at least he is alright. I'm totally relaxed about it. I'm frustrated he has ended up not completing his race and that goes on his record but that doesn't mean he is any less of a horse.
"He cantered back up the straight. They had gone a nice strong gallop which is unusual in a two horse race. Fair play to Rachael as she made a similar mistake but that is racing and we move on."
Don't miss a beat of the Jumps with a FREE one month trial of Racing TV. Enjoy over 70 British and Irish meetings on TV, online and mobile. Start your free month at racingtv.com. Click here for more details