Watch how Bryony Frost and Frodon scooped the big betting race at Cheltenham on Saturday.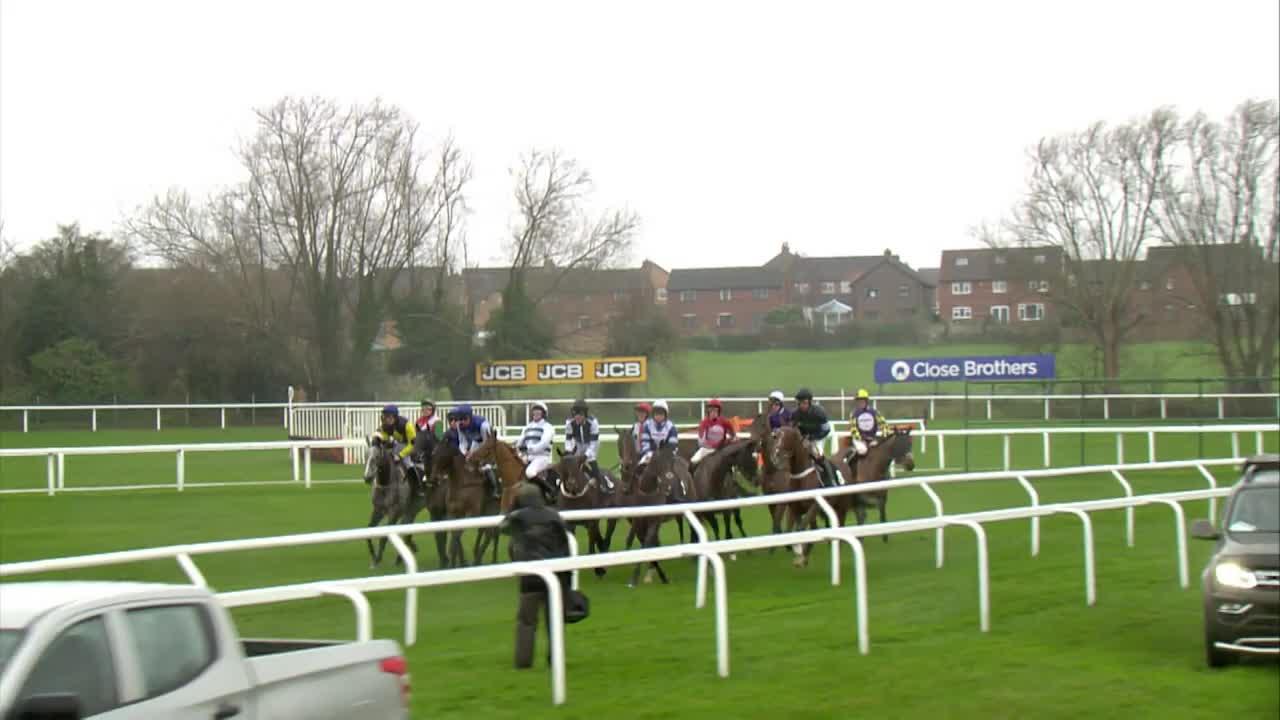 The admirable Frodon gave weight and a sound beating to his rivals to claim his second victory in the Caspian Caviar Gold Cup at Cheltenham.
The Paul Nicholls-trained six-year-old was over a stone lower in the weights when landing the prestigious handicap in 2016, but returned with strong claims after finishing second to the reopposing Baron Alco in the BetVictor Gold Cup at the track last month.
With Bryony Frost in the saddle, the diminutive chaser raced on the speed from flag-fall and produced some prodigious leaps to keep the pressure on his 11 rivals in behind.
With Baron Alco fading out of contention, Cepage emerged as the biggest threat, but Frodon found plenty for pressure to see him off by a length and a quarter in the hands of his jubilant rider.
Last year's winner Guitar Pete boxed on to finish third.
Frost said: ""You have a partner like Frodon whose dares you to say ask me again, ask me again - and he has top-weight guys - and he bounds just across the fences like he has got invisible wings - it is literally like he is Pegasus for me.
"Some of those strides - what did he think! He is like no go on, we have got to, so I go with him - he is so brave.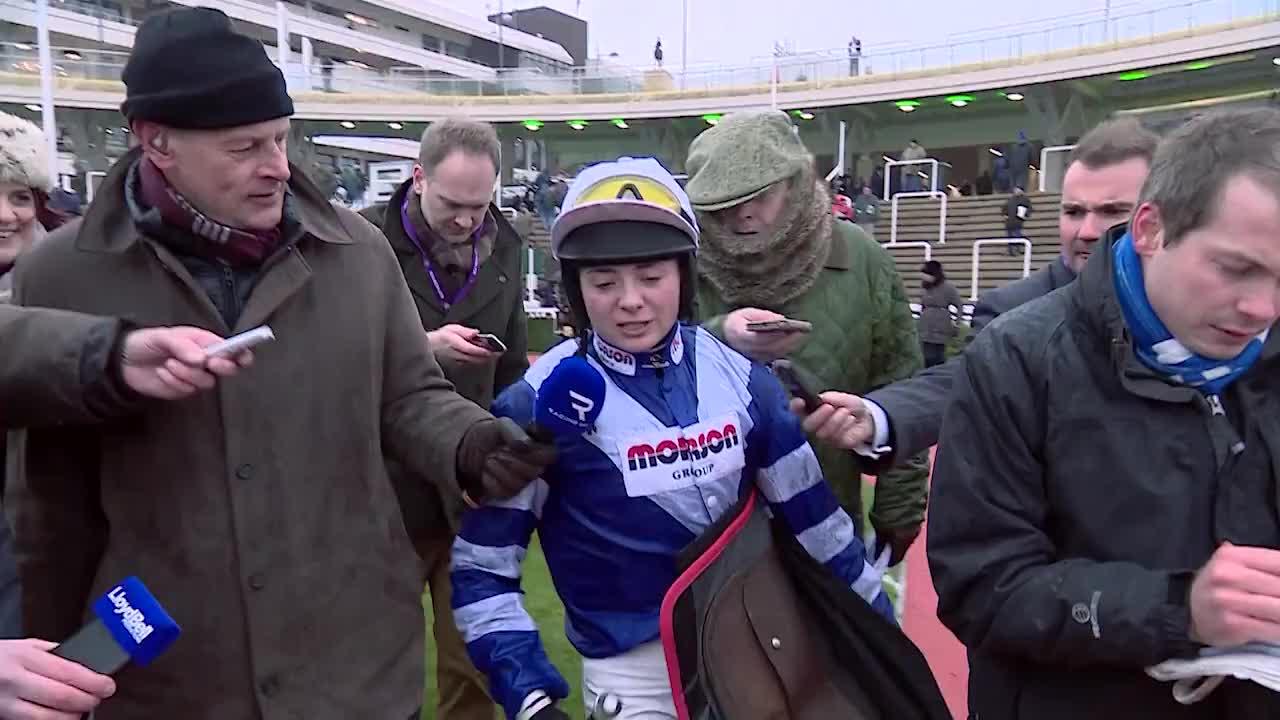 "He is as big as a lion, the biggest, baddest one of them all - awesome. You have got to have 100 per cent confidence - I gave him a couple of breathers because of his jumping. This ground is getting softer and the weight is getting harder - he was reaching for a few, I had to fill his lungs. So we did and then I asked him to go - hey boy, there was no catching us then.
"With that weight and the weather out there, Frodon nearly got blown sideways first time up the home straight. The way that he put pressure on with his jumping today - he is just so brave - and you have to believe in him."
She added: "When you see the strides on him, you have to take it because he wants it. He is the epitome of a brave racehorse - he just loves to go out there and give everything to you.
"It's a privilege to be sat on horses like that. He is just a big dude who fights for you. He is only six and his engine is still building underneath him - you can see him afterwards, dragging the team along, he is as fresh as paint. He is a complete warrior.
"I didn't know if I could hear hoofprints coming behind me or my colours flapping in the wind. I didn't dare look, I just kept growling at Frodon and sending him up the hill, praying to God that the line would come somewhere."
Frodon becomes only the second dual winner of the race since Poquelin landed successive renewals for Nicholls in 2009 and 2010.
"What a horse - he had 10st 4lb when he won this race two years ago and 11st 12lb today," Nicholls said. "For whatever reason, he is improving.
"I said to Bryony pop him out and put it to them. I was just worried that for the first mile he was a little bit free, but what an engine he must have to keep galloping like that and jump like he did - astonishing horse.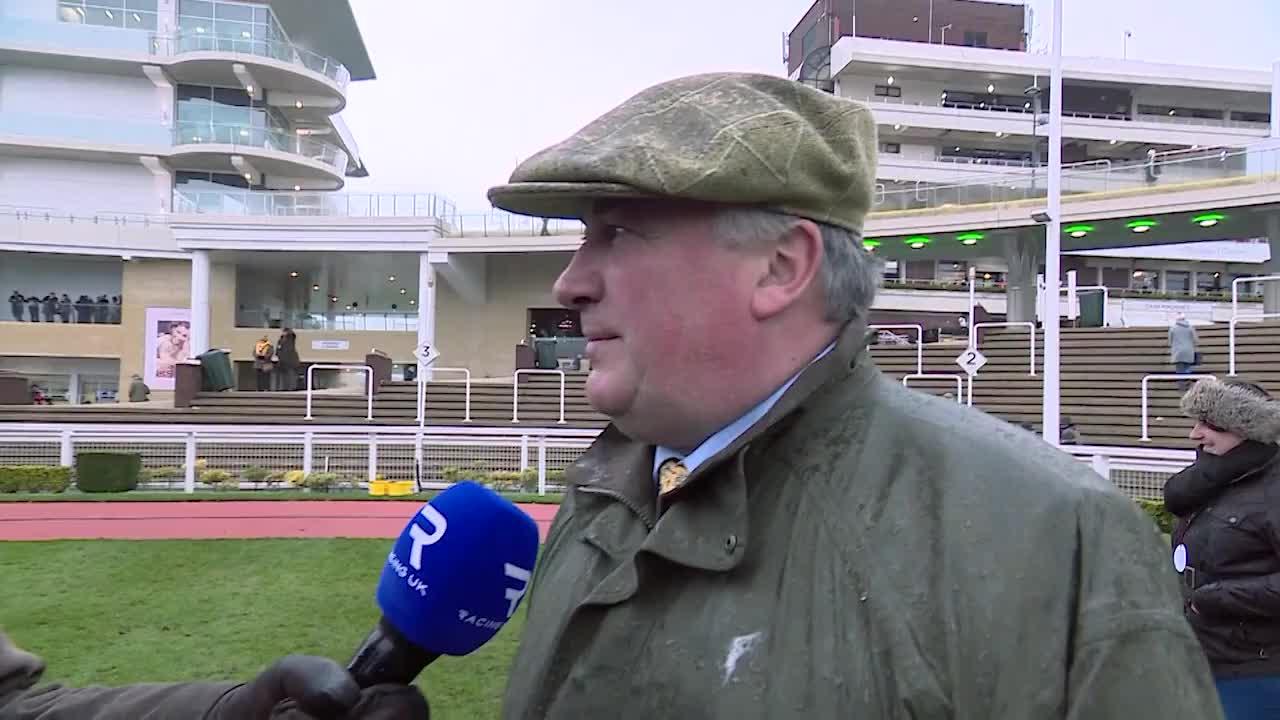 "The improvement in him is just unbelievable. Those sort of horse suit Bryony - they were just amazing. I am gobsmacked that he has won off that weight. I knew Frodon was well.
"I did tell Bryony to be a bit more positive than we were the other day and try to put them to the sword. In the BetVictor Gold Cup, all he did was stay on, and the New Course suits him that much better than the Old Course because it's stiffer and more galloping.
"I thought we might have a chance of turning it round with Baron Alco on the New Course - it was made for him."
The ten-time champion added: "He went a fair old gallop and kept going. He and Bryony are so brave - when he is half-wrong at a fence, he just has a go at it. He eats the fences. I knew turning in that he has his ears pricked and he always does enough.
"He is six now and I suppose that we have got to train him for the Ryanair Chase. We will work back from that and I can't see him running again for a while. If we are going to go for the Ryanair Chase and take is seriously, you would want to go there fresh or just one run beforehand.
"There is no point in trying to ask him to carry another big weight in a handicap, let's try and win the Ryanair with him.
"It is a great race to win and I really enjoyed it. The whole thing, from his jumping and going a gallop out in front, is what it is all about."
Betfair and Paddy Power cut Frodon to 14-1 for the Ryanair Chase, from 20-1.