Geoffrey Riddle was on the Sussex Downs all week for the Qatar Goodwood Festival and has five key takeways from the Glorious meeting.
Ignore claimers in big handicaps at your peril: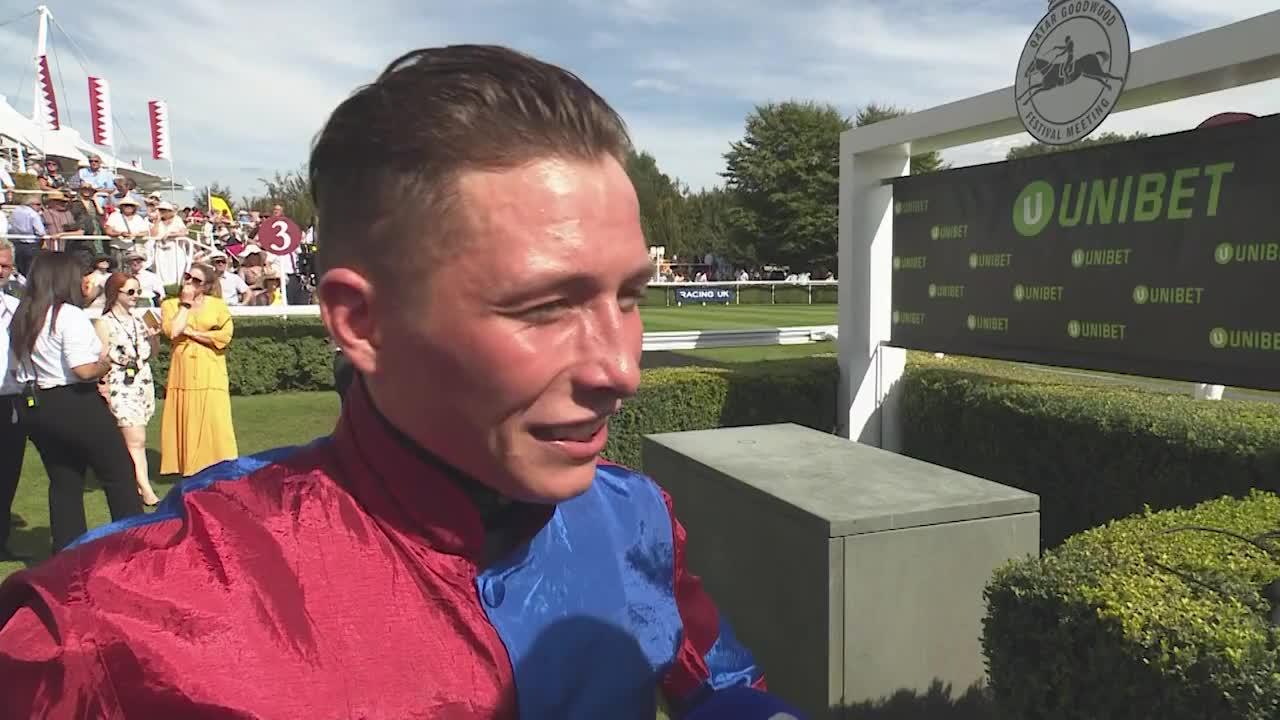 This is more of an ongoing note, rather than a new learning, but trainers using apprentice jockeys for classy horses in big handicaps remains a decent place to start your form study, at the very least.
Eight of the 26 runners runners in Saturday's Stewards' Cup were ridden by claiming jockeys and they rode four of the first five home, including the Exacta.
Jason Watson had the opportunity to ride 9-2 favourite Foxtrot Lady, but was instead given the chance to ride the joint topweight Gifted Master. Taking Watson's 5lb claim in to account, Gifted Master raced off 106, the same as Spring Loaded and George Bowen, and effectively 1lb above last year's winner Lancelot Du Lac.
The next big ante-post betting handicap is the Ebor, won last year by Nakeeta and Callum Rodriguez, claiming 3lb. Heartbreak City, with 5lb claimer Adam McNamara, won it the year beforehand, while Lewis Steward was still a 5lb claimer when he struck on the Knavesmire aboard Mutual Regard in 2014. It is certainly worth keeping in mind.
Goodwood sure to be a key stepping-stone to Melbourne in the future:
[(full)Watch Replay](//)
There have been six winners of the Melbourne Cup trained in Europe but none of them had set foot on the lush turf of Goodwood.
That may well be about to change in the next few years because there were mentions of the great 'race that stops a nation' several times from placed connections throughout the five days of the Glorious meeting.
With Goodwood now tied in to Flemington Racecourse in Melbourne through their new joint social media venture of World Horseracing Group, this is a bond that can only strengthen.
Godolphin's Cross Counter won the Gordon Stakes on Saturday with relative ease and is 20-1 to become another northern hemisphere three-year-old to win the Melbourne Cup, staged on the first Tuesday in November, following Joseph O'Brien's Rekindling in 2017.
Mirage Dancer was a talented winner of the Glorious Stakes and connections did not rule out a tilt down under for the son of Frankel. Red Verdon, who was second, is another likely candidate. Forgotten Voice used the 12-furlong contest as a springboard to come fourth in Melbourne in 2013, Quest For Peace won on the Downs before finishing down the field a year beforehand, and Purple Moon almost doubled up when second in Australia in 2007.
Even John Gosden was talking about it in the post-race shakedown after Stradivarius's fine Goodwood Cup success.
"You have to make a plan for the autumn" he said. "Do you go for the Melbourne Cup, carry top-weight and find yourself giving the guts of a stone to a three-year-old in November, which is tough, or do you go for the Arc which is a massively difficult task? In the Arc you need tactical speed, agility and luck, so I think we will get past York first before thinking about huge fences like that."
Mark Johnston rules the Downs:
It hardly needs to be drilled in to you, but Mark Johnston rules the Downs.
The Middleham trainer, who flies himself down in his own plane, topped the trainer standings for the 12th time with five wins and saddled five seconds at 7-1, 6-4f, 7-2, 12-1, 9-2 and 5-1 joint favourite. He had four additional horses finish third and in the places at 12-1, 10-1, 10-1 and 4-1, while you would have also got a payout with some bookmakers on 14-1 Masham Star, who was fourth behind Medahim on Wednesday.
His record is partly because his horses like to race prominently, which is a tactic that is particularly suited to Goodwood, but he also picks horses that are in-form or are as fit as they can be. There are few plots here.
When receiving his prize, he revealed that his modus operandi is to strike when you can, rather than plot and plan.
He said: "We come here every year - I kept telling Charlie (son and assistant) all last week, just like Royal Ascot, you've got to take the horse where it has got the best chance - you can't save it for Goodwood."
When you consider that over the last 30 years he has run nearly 1000 horses at the course with 451 of those finishing in the first four for a profit to a £1 stake of 145.67, you ignore him at your peril.
Oisin Murphy finally feels the jitters: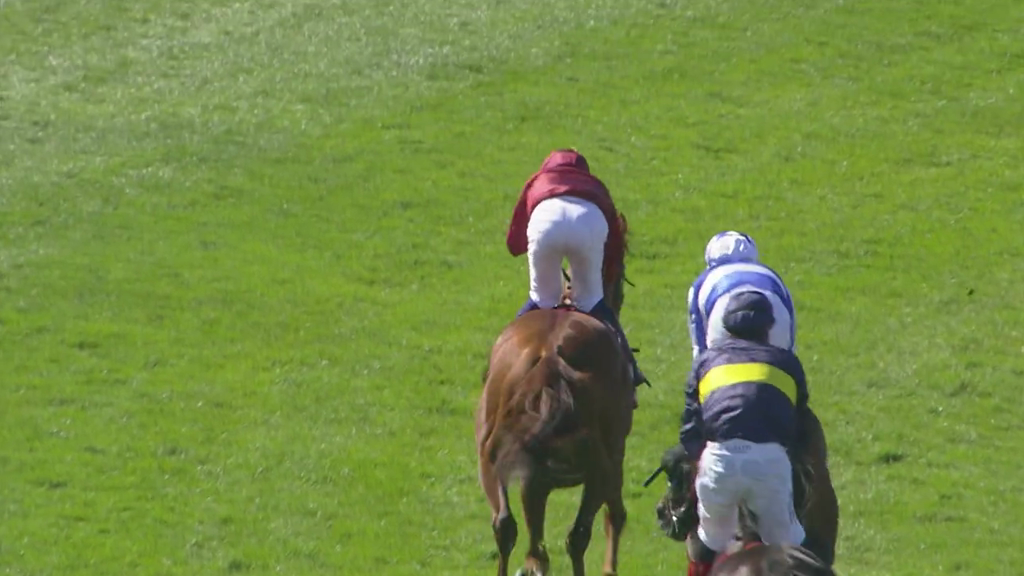 Oisin Murphy has come a long way in 12 months. Last Glorious Goodwood he was in a stewards' enquiry when, live on TV, Ryan Moore aimed a sharp jibe at him.
Moore may still be top dog, having won his fifth Racing UK top jockeys' title, but Murphy rode the Downs well this week, even if he did make a curious decision to go up the far rail aboard South Seas in the Golden Mile.
I was particularly impressed by his ride aboard Lightning Spear in the Sussex Stakes; he waited for his rivals to take the initiative during the early stages, which compromised their chances, he was on their heels when he needed to be and he unleashed his mount at exactly the right time to utilize his short, but sharp turn of foot.
In a video for the British Champions Series before the race, he outlined exactly how the race would pan out, with Andrea Atzeni forced to take the lead on Without Parole, and Beat The Bank following soon afterwards. He could be one of the greats, with time and investment in his talent.
Whereas before he rode with the arrogance of youth, it is clear he is beginning to learn how to deal with real pressure.
"I never ever get nervous before Group Ones," he said after the race on Wednesday. "Before the Derby and that I like making fun of the other jockeys - but I was nervous today and down at the start I was trying to hide it. I am over the moon - what a horse! And what a training performance."
Punters finding it tough to get out of the darkness?
This is not a rant about the lack of sectional timings, which this website is a firm supporter of.
More, that with the contraction of the traditional media we are getting further and further away from what connections really think about their chances.
Social media is not often a trusted source of concrete information, increasingly companies are seeing it as a content marketing tool, and punters are possibly worse off because of this.
Take these two quotes below from connections after wins at Goodwood this week. The first from a winning owner. He said: "I expected that - I had a couple of hundred quid on each-way. He worked against an older horse on Saturday, who should have given us weight, but we gave it 19lb and whizzed right past."
The second was from a racing manager. "This horse was very impressive on his first start, and he got loose on the gallops after and just tweaked his neck, that's why he had a little bit of break. All is fine now.
"He worked nicely the other day and he is a very exciting prospect - today was the day that we'd find out what he is."
Gallops reports have never been well read, but surely that is the point - to provide the few with nugget that might give them something that helps them beat the market?
When you add in that there was betting on the Magnolia Cup, the charity race on Thursday, and that on the racecard it was not made obvious that eventual winner Harry Hurricane was in fact George Baker's decent sprint handicapper and it is clear we have some way to go in British racing.