Cheltenham's Clerk of the Course, Simon Claisse, told Racing TV on Thursday afternoon he "remains optimistic" that racing will go ahead at Prestbury Park on Saturday and Sunday despite the worse rainfall the track has received since 2007.
The first afternoon of Cheltenham's three-day November meeting has been abandoned due to a waterlogged track – and Saturday's high-profile card must pass a 3pm inspection on Friday.
However, with the forecast for Friday, Saturday and Sunday looking brighter, Claisse is hopeful the standing water on the track will be gone ahead of Saturday and racing can go ahead.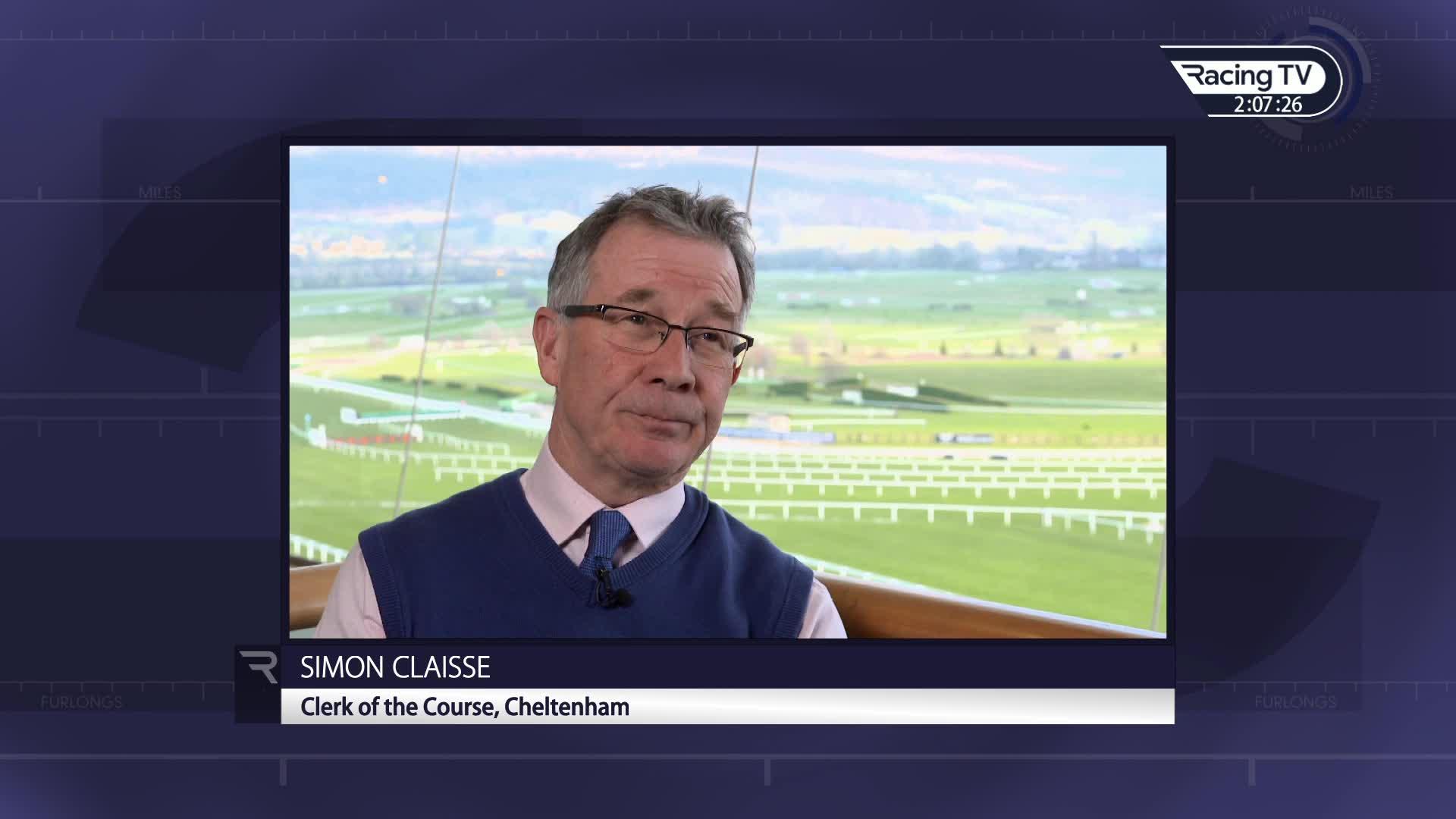 Watch what Simon Claisse told Racing TV about the waterlogged track at Cheltenham and the prospects of racing going ahead on Saturday and Sunday
"We have not had rain of this intensity causing a flood on the course since the floods in Gloucestershire back in 2007," Claisse told Racing TV.
"At the moment I would remain optimistic if we only get a few showers on Friday morning. Any further rain could present us with some problems, but we are going to be optimistic as the forecasts show that the worst of the rainfall is over, and conditions should be improving from Thursday evening.
"There may be a few showers on Friday and the plan is to have an inspection at 3pm, but we remain optimistic to give the go ahead for racing on Saturday and Sunday as both of those days are expected to be dry."
Should standing water still be prominent in areas of the track, Claisse will not hesitate to adjust the course to bypass those areas, as was the case at the October meeting.
He explained: "It could well be that the standing water on the track has gone by Friday morning but we will need to be certain that there are no areas of false ground and, whilst we can adjust the course like we did on the Saturday of the October meeting and miss out obstacles where there may be standing water, there is of course a limit as to what we can do if we find that those areas are all over the track."
Two races scheduled for Friday have been saved. The Grade Two Ballymore Novices' Hurdle is now scheduled to take place as the first race on Saturday, while the Glenfarclas Cross Country Chase will be run on Sunday.
In a statement from the track following the abandonment of Friday's card, Claisse said: "We thank the BHA, the sponsors, and ITV Racing for their support in arranging the rescheduling of the card and hope for more positive news tomorrow afternoon, after the inspection."
Enjoy a free one-month trial of Racing TV. Click here to start yours now!