Watch Tom Stanley's in-depth interview with Warren Greatrex and get five of the trainer's horses to follow for the Jumps season for your Racing UK tracker - receive notifications each time the quintet run.
While success at the major meetings may have been in short supply last season, it failed to prevent trainer Warren Greatrex from enjoying another record-breaking campaign.
For the fourth year in succession the Upper Lambourn handler eclipsed his previous best total, with his final tally of 58 ensuring he raised his own bar once again.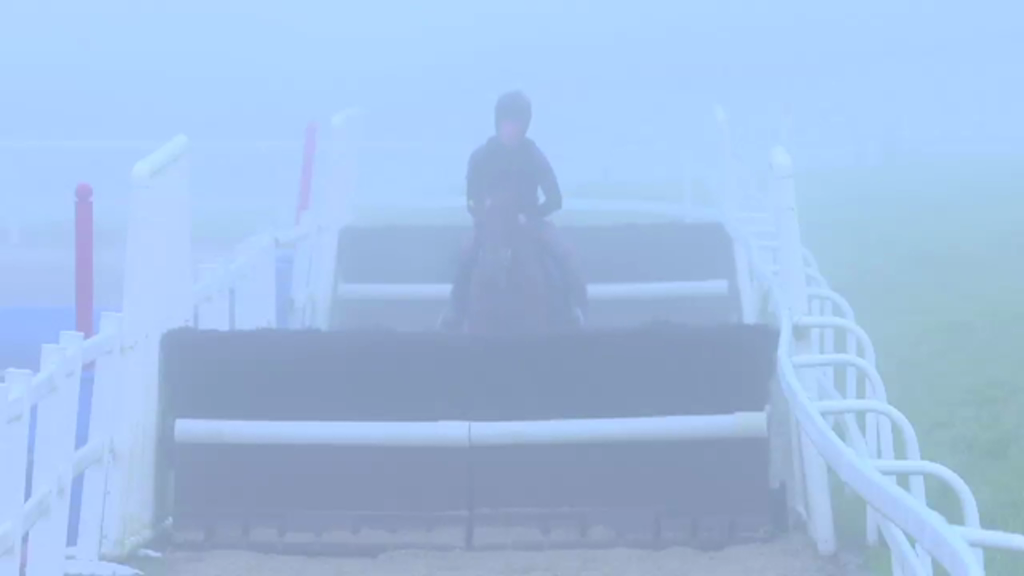 With plenty of new recruits joining some familiar faces at Uplands for the current campaign, prospects of more personal records tumbling look encouraging.
Greatrex said: "I was happy, winners-wise, as it was our best year. We didn't have any real big winners and it was a case of 'good, but we could have done better'. There were still plenty of positives, though.
"I suppose Keeper Hill winning the Listed race at Huntingdon was a good run and Petticoat Tails and Western Ryder running encouraging races at Grade One level were other highlights.
"We have plenty of nice young horses in this year and it is a case of keeping them healthy. As a string, though, I am pretty happy with what I have got."
FIVE TO FOLLOW:
"He was one that I had big hopes for last season and obviously he had a disaster. He had that fall where he broke his shoulder at Cheltenham and it was touch and go at one point.
"Thankfully the surgeons and the team did a fantastic job and he is back in full training. The plan is for him to have his first run back over hurdles at Bangor on October 31.
"I still think he is a really good horse and we might take at look at the Ladbrokes Winter Carnival at Newbury and see if we can find something there afterwards."
Keeper Hill:
[(full)Watch Replay](//)
"He will go novice chasing. He did well last season, but he just came up short in a couple of those big races at the end of the season.
"He should be a better chaser than he was a hurdler. We will start off low key and I would say he will probably start off over two and a half miles.
"I don't think he wants to go three yet and I think it was a step up too far last season for him. He is still young, but has done well and he looks the part."
[(full)Watch Replay](//)
"He ran an absolute cracker to finish second in the four-miler at Cheltenham. He then finished eighth in the Scottish National. That was probably his best run and he was still in front two out.
"His big target is the Grand National. Whether he goes over the fences between now and then, I am not sure. I think he could be a nice type of horse for the Ladbrokes Trophy at Newbury. We might give him a prep run before that in the West Yorkshire Hurdle at Wetherby.
"He has done really well over the summer. He was a bit in and out last year and hopefully he will redeem himself."
Petticoat Tails:
[(full)Watch Replay](//)
"She was placed twice in Listed bumpers at Sandown and at Aintree. She looks really exciting and has jumped really well at home.
"We will probably start her off over two miles and see what happens after that. She was as good as The Nipper and La Bague Au Roi were at the same point in their careers.
"She has always looked quite smart and could well progress to get more black type now over hurdles."
Western Ryder:
[(full)Watch Replay](//)
"He was high up there with the best bumper horses last season and will go novice hurdling this season.
"He will start over two miles and go somewhere small to start with. He has done very well over the summer. Fingers crossed he turns into a good novice hurdler.
"He won a Listed race at Ascot. I then think he was unlucky as things went against him at Aintree and he had been on the go a long time.
"He was probably too far back at Cheltenham and he came up the wrong part of the track. If he can do that again and get to those meetings, there is nothing to say he won't be very exciting."