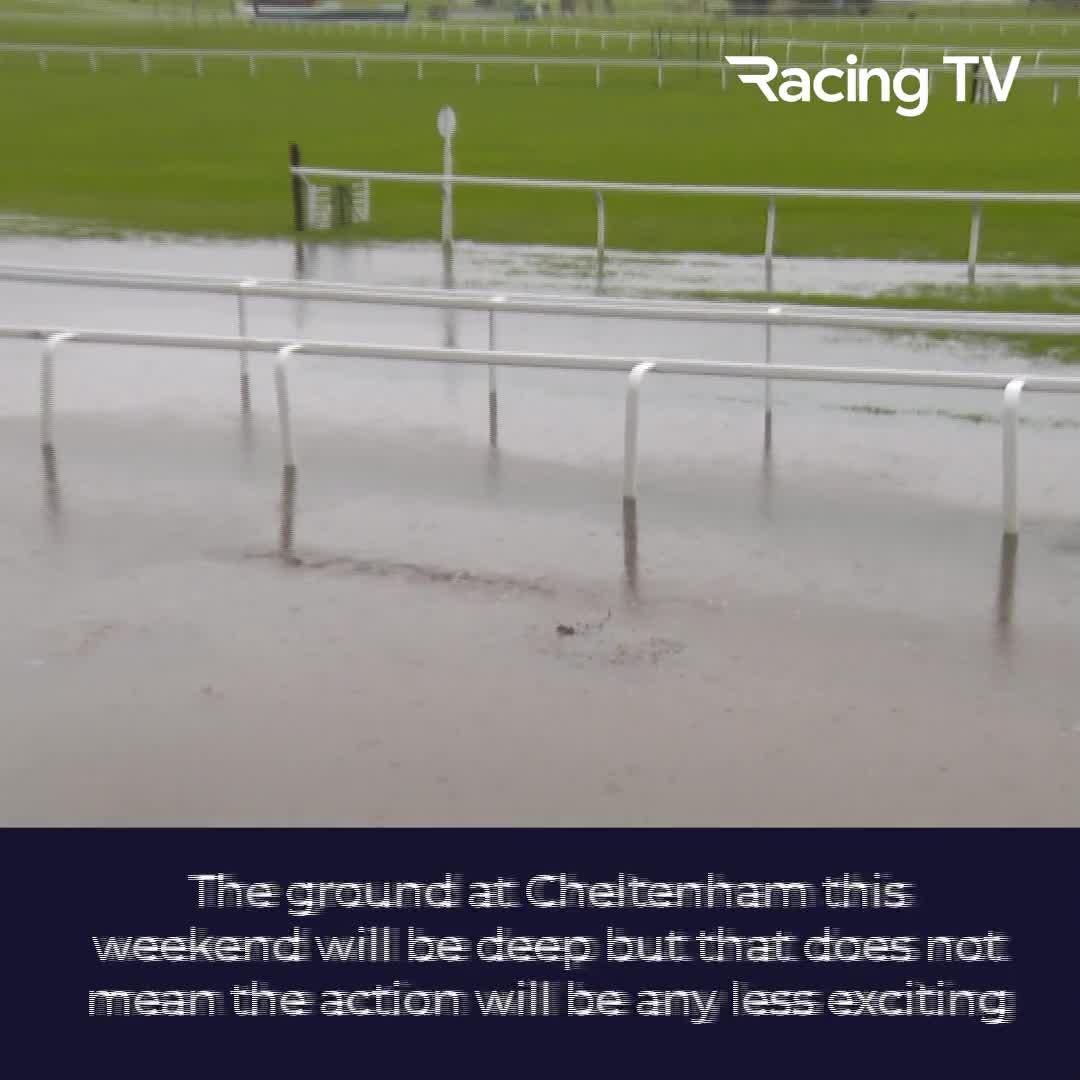 Cheltenham's meeting on Saturday was given the green light after an inspection on Friday afternoon.
The first day of three due to be staged at the track was lost to waterlogging, with parts of the course submerged in water after being hit by 40 millimetres of rain on Thursday.
When the rain relented conditions improved, with an area of false ground being the main worry for clerk of the course Simon Claisse.
Claisse said: ""The conditions have improved - we've had just a few millimetres of rain in the past 24 hours, and come first thing this morning most of the floodwater had gone. There was surface water in some places but at no depth.
"We had concerns about the Old Hill, which is in the area of the third-last hurdle and fence and the second-last hurdle - as expected the ground approaching the third-last fence is not what we'd consider raceable, so in order to get the chasers down the hill we are taking out the third-last hurdle, so that they will share the Hurdle track until the bottom of the hill.
"The forecast overnight is for a couple of millimetres of rain, and we are looking at a mostly dry day tomorrow - maybe a splash of rain - with a mixture of clouds and maybe a patch of sunshine."
"The ground remains soft, heavy in places."
He added: "We've also given the go ahead for the cross-country chase on Sunday, although we will omit fence four, which is the Aintree fence, which is jumped twice and is also fence 27.
"We were encouraged early this morning to see that most of the flood water had receded. There was still some surface water lying around the site.
"The false ground coming down the hill had improved sufficiently on the hurdle track for us to be able to give the meeting the go-ahead.
"The forecast, other than a few showers, is for two dry days."
Many areas of the car park are sodden. Cheltenham are advising racegoers to use public transport or, if possible, car share.
Watch Cheltenham's November meeting as part of a FREE one month trial of Racing TV! Click here to get yours now!