Patrick Mullins provided an update on a host of stable stars among his father's Closutton team on Wednesday. Find out the latest news below on the likes of Faugheen, Al Boum Photo, Sharjah and even on Douvan.
The remarkable Faugheen remains in training just weeks ahead of his 13th birthday, with connections ready to see if he is giving positive signs ahead of what could be another busy campaign.
It is five and a half years since the Willie Mullins-trained superstar won the Champion Hurdle at Prestbury Park, one of countless Grade One victories over the smaller obstacles.
He looked set for retirement after being pulled with a heart problem up at Aintree in April of last year, but he roared back tremendously last season – winning his first three starts over fences before finishing a close-up third in the Marsh Novices' Chase at Cheltenham.
Faugheen will turn 13 in little over two months' time, but Patrick Mullins, assistant to his father, insists there is no sign his powers are on the wane on the gallops at Closutton.
Speaking on Horse Racing Ireland-organised media call, Mullins said: "Faugheen is back in and 100 per cent. John Codd, who looks after him and rides him out, is absolutely over the moon with him.
"If he shows that he's still got all the enthusiasm and ability that he had last year, we'll probably go again, and if he doesn't, he doesn't owe anyone anything.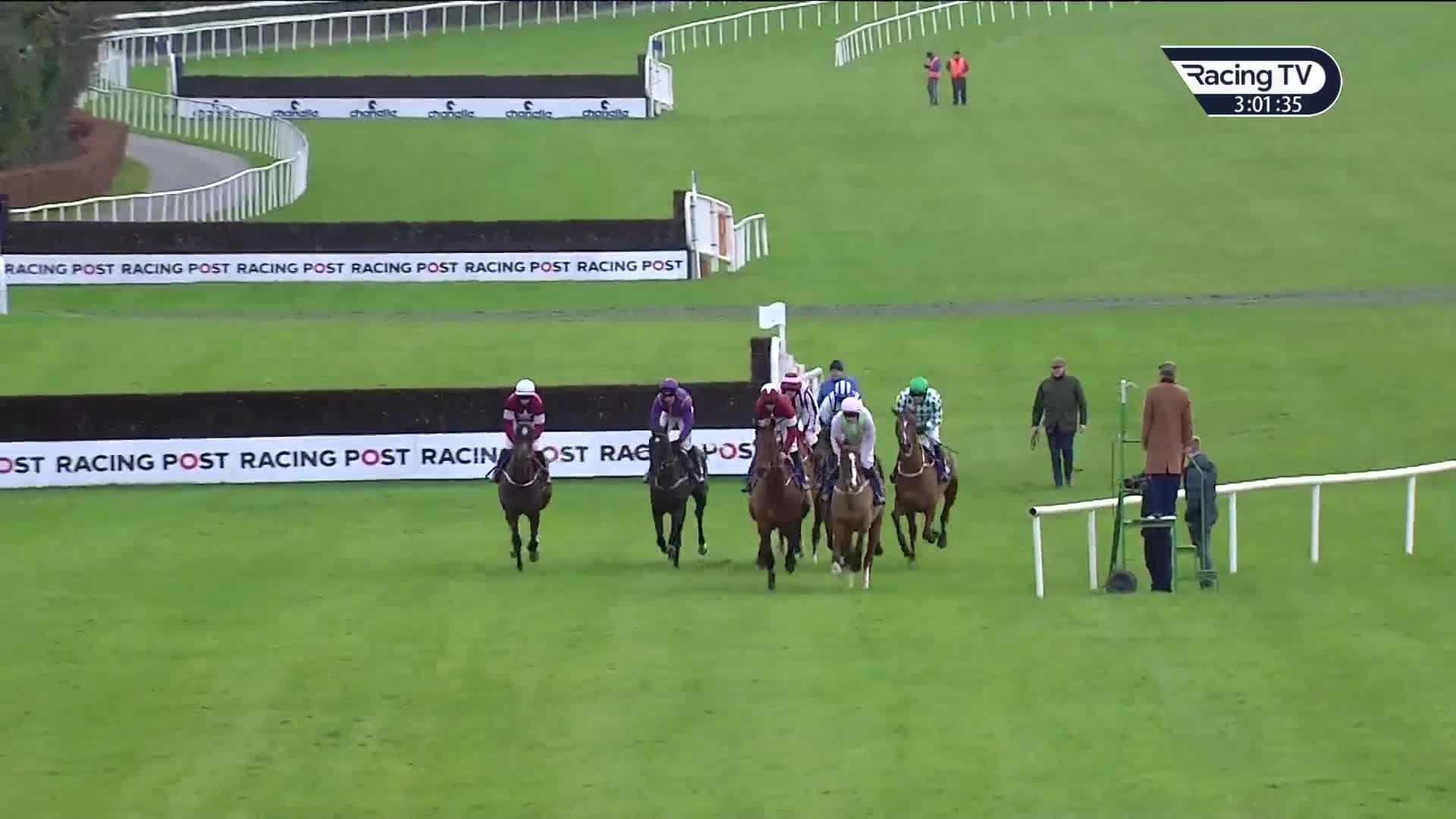 Faugheen was a hugely popular winner at the Dublin Racing Festival
"He won two Grade Ones last year and was placed in Cheltenham, and on another day he could have been closer. I look at his form rather than his age – and what he is showing us at home."
Faugheen will, of course, need to step into open company over fences this season.
Asked whether he could see the long-time stable star lining up for the Gold Cup, Mullins added: "It's a possibility, we'll have to take it step by step.
"I don't know where Willie is going to go with him for his first run. Hopefully there's a few extra second-season novice chases this year and one of those could be an option.
"That (Gold Cup) would be the dream – it would be incredible, but he could be a Ryanair Chase horse and there are plenty of good prizes out of Cheltenham as well.
"At the moment all options are open. John Codd knows him better than anyone and would be able to tell us straight away if he thinks the fire has gone, but at the moment it's still burning very brightly."
Al Boum Photo
Should Faugheen run in the Gold Cup he would be attempting to dethrone his stablemate, Al Boum Photo, who has won the last two renewals and will follow a tried and trusted path back to the blue riband.
"I think you'll see him (Al Boum Photo) at Tramore on New Year's Day. It's a plan that seems to work, we stumbled across it because of that very dry winter we got a couple of years ago," said Mullins.
"We had lovely soft ground in Tramore and then he was declared for the Irish Gold Cup, but was taken out of the day because of the ground, so he ended up going straight to Cheltenham and completely by chance the programme was born.
"He followed it again last year and it worked, so why not go again?
"This fellow doesn't stand out from the crowd. He's not overly big or flashy, he's quite plain and not a fantastic jumper, but in March in Cheltenham he doesn't miss.
"I can't see any reason why he can't do it again with luck in running."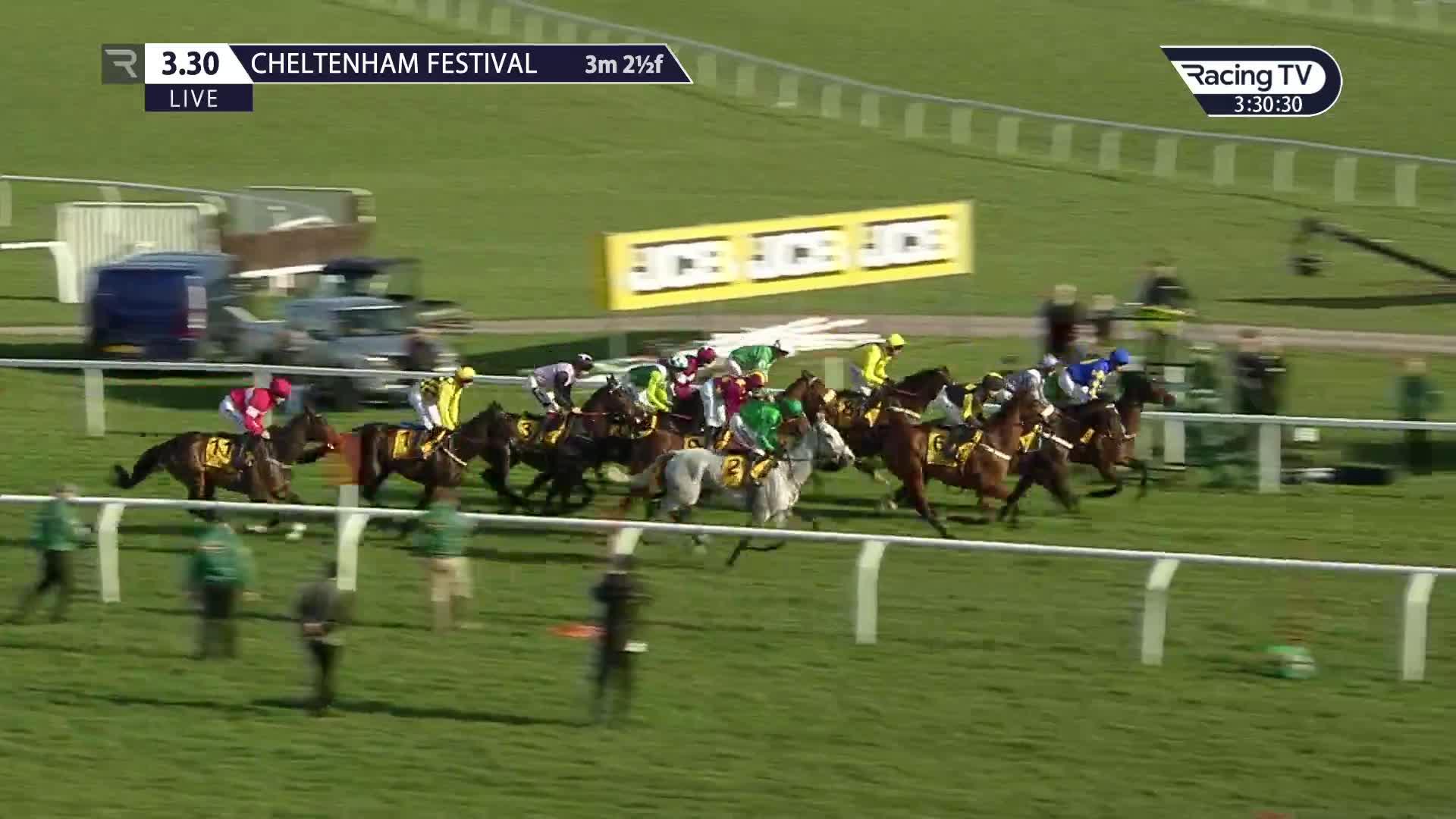 Al Boum Photo landed back-to-back Cheltenham Gold Cups in March
Kemboy
Mullins also hopes another Gold Cup-type horse, Kemboy, can put a disappointing last season behind him.
He said: "For whatever reason last year he never seemed to travel and jump the same as he did the year before. Maybe that was because the ground was very dry two years ago and that suited him.
"We'll be looking at all those big Grade One chases in Ireland."
Chacun Pour Soi
Over two miles Chacun Pour Soi is the big hope, having been ruled out of the Queen Mother Champion Chase in March at the 11th hour.
"He got a foot bruise in Cheltenham. It's a 24- or 36-hour thing and it was just a case of very bad timing. He would have gone to Punchestown no problem," said Mullins.
"The way the Champion Chase worked out was disappointing as Altior didn't run and Defi Du Seuil was disappointing on the day, so it looked like it was a nice opportunity.
"I'd imagine his season will be very similar to last year and we'll try to get him back to Cheltenham for some unfinished business.
"He's only run a handful of times over fences, but his jumping is fantastic and to me, he's our best chance of winning a Champion Chase."
Min
In the same ownership is Min, who could have Kempton on his agenda at Christmas.
Asked about the King George, Mullins said: "Possibly. He wasn't stopping in the Ryanair. It hasn't really been discussed as of yet, but I know Rich (Ricci) is always keen to go over to Kempton.
"I imagine it will be all roads back to the Ryanair. The John Durkan at Punchestown (which he has won twice) is there and you've got the good races in Leopardstown at Christmas and at the Dublin Racing Festival."
Douvan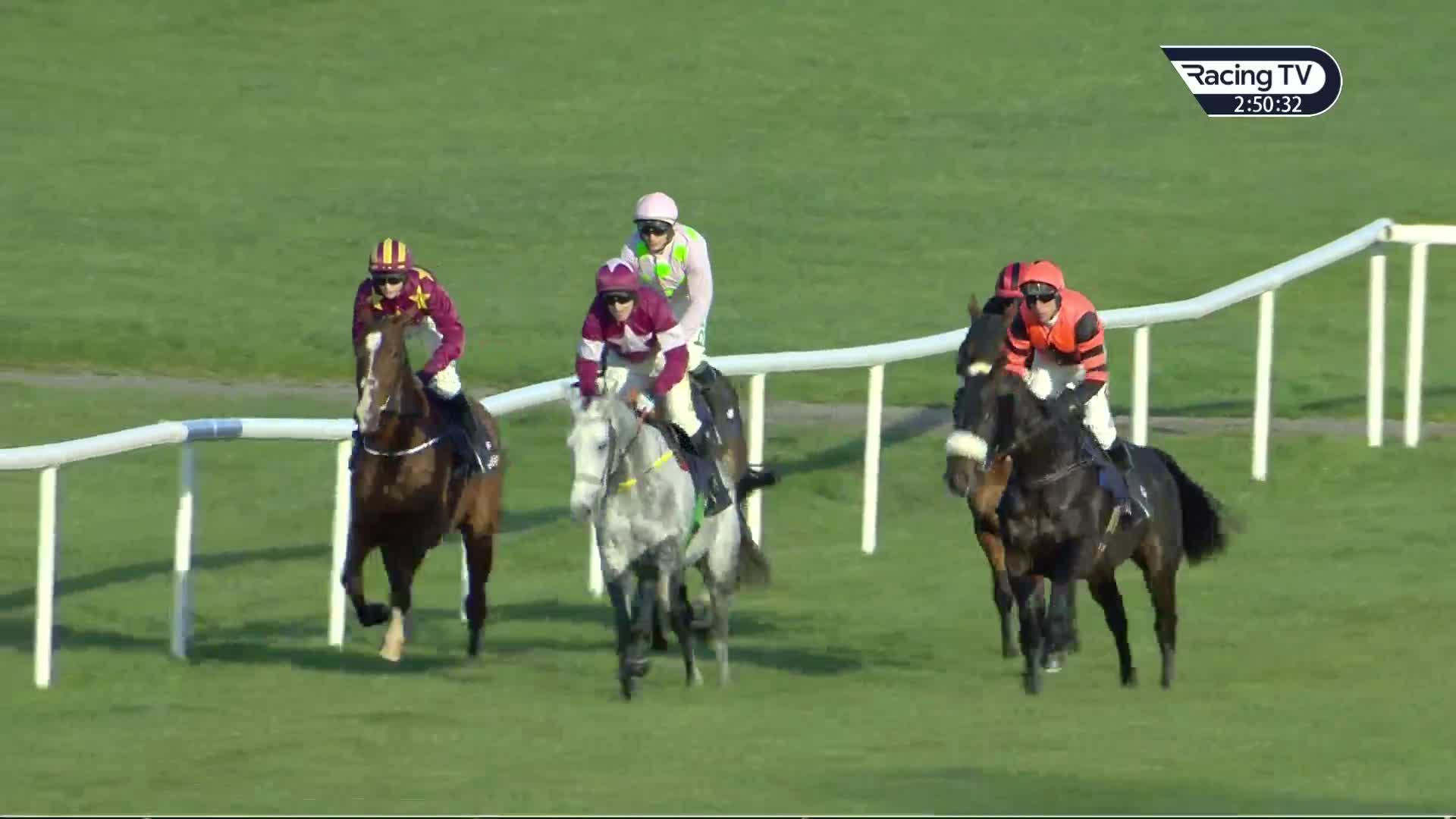 Douvan was last seen winning at Clonmel in November 2019
Plans are less certain, however, for Douvan, who yet again has not proved straightforward to get fit.
"He is currently on the sidelines. We're hoping to get him back later in the season, but he's been frustrating," said Mullins.
"He hasn't had any big, serious injuries, (just) lots of little niggly things. There's been nothing retirement-worthy, so we're still hoping.
"We got him back for Clonmel last year and he was very good. If we can get him back another time this year, it would be great."
Saint Roi
Saint Roi "could be anything" as the County Hurdle winner attempts to prove he is up to Unibet Champion Hurdle class later this season.
Having impressed many with the way he won one of the most competitive handicaps of the season at Cheltenham, the JP McManus-owned gelding did little to dampen enthusiasm winning a Grade Three event at Tipperary recently.
While plans are fluid for the Willie Mullins-trained five-year-old at this stage, his son and assistant, Patrick, feels he should be treated as a Champion Hurdle contender until he proves otherwise.
The latter did, though, have a rather forgettable experience on Saint Roi at Clonmel in December.
"I thought he had all the ingredients to win the amateur maiden hurdle in Clonmel last year, but that is one of life's great mysteries," said Mullins.
"He jumped terribly that day and we got the physio on to him, maybe he was a bit sore. Usually he is a fast jumper.
"We think this horse could be anything. To do what he did last year in the County Hurdle off the back of just two runs for us was extraordinary, you just don't see that happen.
"He's not the biggest, but he's a fantastic jumper usually, he works with a lot of speed, he's won at the track, although the Champion Hurdle is on a different one to the County, but for me he ticks all the boxes. Until he says he's not good enough we're going to think he is."
Sharjah
Mullins rode Sharjah to finish second to the McManus-owned Epatante in last season's Champion Hurdle and by the sound of things would not be giving up the ride on him to anyone else.
"Last season for four or five strides I was thinking 'Here we go', but the mare probably won quite comfortably in the end – Barry (Geraghty) was always in position A," he said.
"A smaller field might have helped me, we went forward in the Irish Champion to follow Honeysuckle and it didn't seem to work so we went back to ride him patiently so he could pass horses which he seems to love.
"I think he's a huge price (for the Champion) again, I think he could be a Theatreworld and be placed in the race a couple of times and on another day – Epatante was coughing in February last year – you just don't know.
"To me he's a fantastic horse, he had a little break after Galway and will probably have the same programme, Morgiana then back to Leopardstown. I'd love to win a third Christmas Hurdle on him and I'd love another crack at Honeysuckle."
In the same Rich and Susannah Ricci colours is Saldier, undoubtedly talented, as he showed when winning the Morgiana Hurdle almost a year ago, but who has had his issues, having managed just two runs in the last two years.
Saldier
"Saldier is back in riding away with the rest of the winter horses and we're probably looking at following the pattern of the rest of the good hurdlers," said Mullins.
"I think the form of his Morgiana win would put him smack bang in the Champion Hurdle picture if we can keep him right – so far we've had no issues with him."
Benie Des Dieux
Mullins' father has dominated the mares' hurdle scene for years, but he suffered a rare reverse at Cheltenham in March in that division when Honeysuckle lowered the colours of Benie Des Dieux.
It was a first defeat in nine completed starts since joining Mullins and a revenge mission is on the cards.
"Benie Des Dieux is back in and, like Quevega, we won't campaign her very heavily, we want another crack at Honeysuckle, I'd love to see them meet again," said the champion amateur.
"I think she was unlucky, but Rachael (Blackmore, Mullins' housemate and rider of Honeysuckle) disagrees strongly.
"I think the Mares' Hurdle has worked out, I know they could have run in the Champion or Stayers' but it was a great race."
Novice Hurdlers:
Ferny Hollow and Appreciate It are expected to take high rank among Willie Mullins' team of exciting novice hurdlers this season.
The pair were first and second in the Weatherbys Champion Bumper at Cheltenham – an event the Closutton handler has dominated since its inception in 1992.
For assistant trainer and amateur jockey Patrick Mullins, it was a slightly bittersweet moment as he was riding Appreciate It.
"Ferny Hollow and Appreciate It are two fine specimens. Appreciate It is probably a bigger horse, he ran a cracker in the Champion Bumper, ran all the way to the line, but Ferny Hollow just picked him up," said Mullins.
"Paul (Townend) gave Ferny a fantastic ride. I wasn't gutted when he came past me, the only bit of commentary I heard was that Ferny Hollow was coming and I knew what would happen.
"That was our first winner of the week in the last race on the second day, so I was just glad it was one of ours by then!"
He added: "Ferny Hollow will jump a fence no problem, he's won a point, jumps will help him settle. Appreciate It will probably step up in trip and be more of a Neptune/Albert Bartlett type, while Ferny Hollow is probably a Supreme horse, or Neptune, depending how he goes."
Burning Victory
Another winner in March for the Mullins team was Burning Victory in the Triumph Hurdle – but her success was more than a little bit fortunate given the final-flight blunder by Goshen who was well clear.
"Burning Victory is not a natural jumper, you saw that at Fairyhouse and again at Cheltenham where Paul gave her a fantastic ride. It's hard to think if she met Goshen she could beat him, but I suppose the Mares' Hurdle could be an option. She'll have to brush up her jumping," said Mullins.
Shewearsitwell
One who has made great strides already is another mare, Shewearsitwell, for a new syndicate attached to the yard.
"Shewearsitwell always works very well and has a great attitude, she could go for the Royal Bond," said Mullins.
"It's fantastic for Closutton Racing Club to get such a good horse so early on, she could be another Airlie Beach. It's hard to think you might get two fillies like that, but we're hoping. The mares' novice at Cheltenham will be the ultimate aim."
Novice chasers:
Albert Bartlett winner Monkfish heads a formidable squad of novice chasers that also includes Asterion Forlonge, The Big Getaway and Klassical Dream.
Monkfish
Mullins said: "Paul schooled Monkfish morning and was delighted with him. He's a horse who is improving all the time and maturing – the penny is starting to drop and he's as exciting a novice chaser as we have in the yard.
Elixir D'Ainay and Asterion Forlonge
"Elixir D'Ainay and Asterion Forlonge, who both ran in the Supreme (Novices' Hurdle) last season, will be going chasing – they both schooled well too.
"Asterion obviously jumped very right in the Supreme, but I schooled him (over fences) last week and he was fairly straight and we're hoping it was just a one off.
"I thought what probably got overlooked was how well he ran, considering what he was doing throughout the race.
The Big Getaway
"I can't wait to see The Big Getaway over three miles on heavy ground over fences. I think he's the biggest horse we've ever had."
Klassical Dream
"Klassical Dream is probably going a bit under the radar. Last year just didn't go to plan and his jumping fell apart, but he's a horse with an awful lot of ability and I wouldn't be forgetting about him at all."