Watch how the superstar mare cruised to victory in the Group Three contest at Kempton plus reaction from John Gosden.
Enable remains on course to bid for a historic third Prix de l'Arc de Triomphe after winning the Unibet September Stakes by seven lengths at Kempton.
John Gosden's brilliant mare was sent off the 1-14 favourite to pass her final audition before next month's big date at ParisLongchamp, and she duly did so with predictable ease.
Enable was marginally slowly away, but Frankie Dettori already had her in front with a circuit to go en route to victory in the the Group Three on the Sunbury circuit's Polytrack surface.
She moved clear into the straight and, in what seems sure to be her final race in Britain, signed off emphatically – winning again here, as she did two years ago before her second Arc victory.
Kirstenbosch tracked the market leader for as long as she could and held on for second, at 33-1, just ahead of Melbourne Cup-bound Prince Of Arran.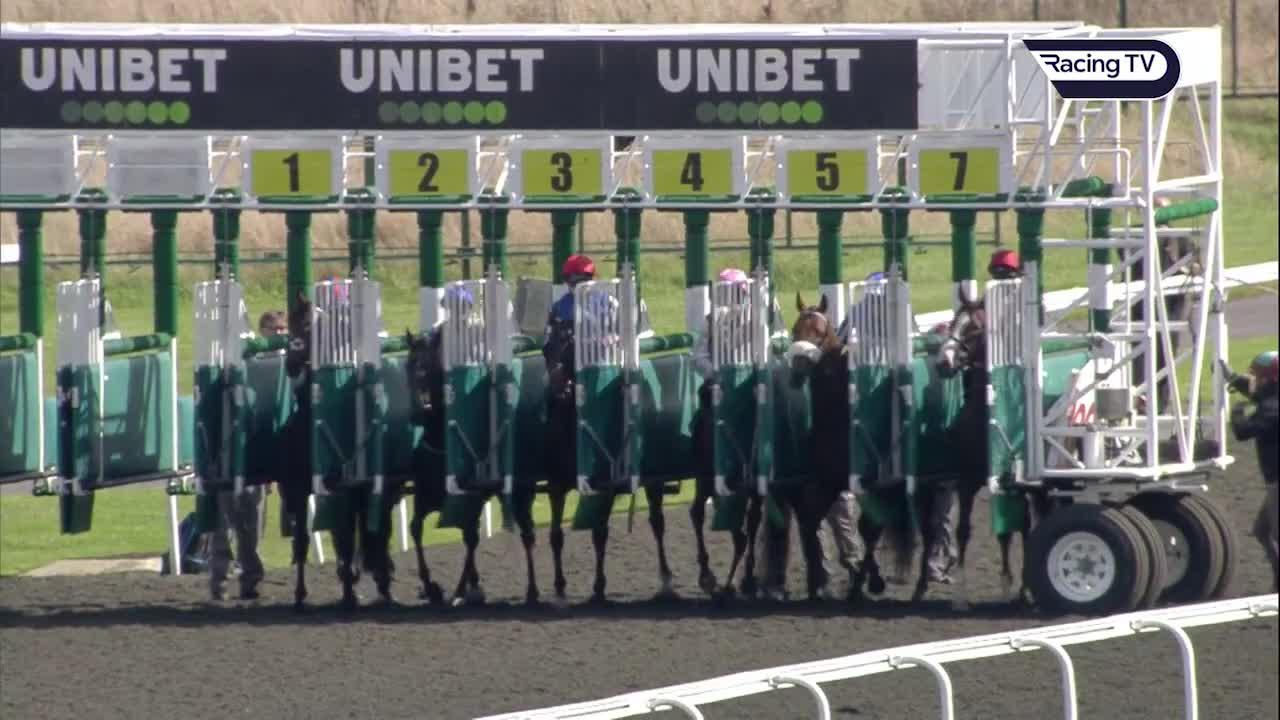 Enjoy a full replay of Enable's victory in the Unbiet September Stakes
Gosden told Racing TV's Nick Luck: "She missed the break, but no one wanted the early lead, so that was fine. She did it very nicely, very smoothly.
"The track is riding deeper than usual and Frankie felt she didn't find it as easy to be as fluent on as she normally is.
"She normally springs off that, but it's just riding a bit sticky. Apart from that he was absolutely delighted with her. She has had a nice blow and a good day out.
"She was idling a bit in front and the race would have just brought her on nicely. She will have a nice easy 10 days and then we will build up to the Arc.
"She is a great filly and you think in terms of her and the race (Arc) - she came close last year and we will do our best to put that right, but what she has done already with all the races she has won is pretty extraordinary.
"She was fresh to saddle and was quick with her hind feet. She was just full of herself. I think down at the start didn't help as she was waiting for the other horse to be reshod. Frankie floated up there and she had a nice race - perfectly what you want, with hands and heels."
"I think it was probably three-quarters mental and one-quarter physical preparation today. We can do enough work at home. This was as much to mentally let her let a little steam off and chill her and give her 10 days and build her up to the Arc.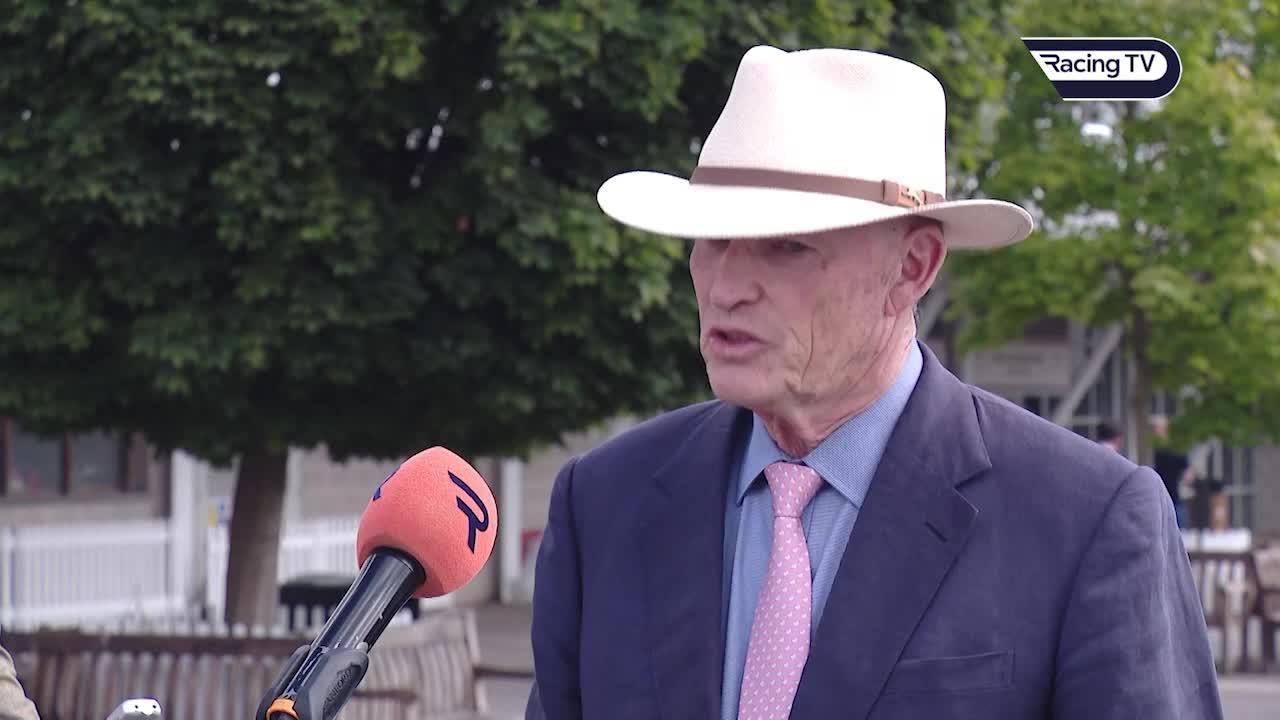 Watch what John Gosden had to say to Nick Luck on Racing TV following Enable's victory at Kempton
"She gets mentally in the zone - but that is like a great tennis player, racing driver or footballer. They get in the zone and she is capable of doing that and the race will just sharpen her mental attitude.
"She has been great to train, once we got her to race fitness. She found it difficult to get to her racing weight and I didn't want to push her in anyway. She got tired in the last furlong in the Eclipse, but ran a lovely race and then came back in the King George.
"That was the most important part, as her metabolism changed."
Gosden is adamant the daughter of Nathaniel retains all her ability.
He added: "I think in every way she is as good (as ever), but remember - when she was a three-year-old she had complete disregard for anyone and she had the weight allowance from the older horses. It's a different world now.
"Muhammad Ali had all the speed in the world as the fastest heavyweight ever, but as he got a little bit older he lost his speed - I'm not saying she has lost things, but they (opposition) are more seasoned, bigger and heavier and she is not like the lithe three-year-old she was.
"She is a wiser filly now and a six-year-old mare is different to a three-year-old filly. She is robust and she does have that mental strength. The great tennis players get to that fifth set and when they are two sets all it is mental strength that wins it above anything else.
"She will battle it out with anyone and you know you are in a fight with her. We have got tons of respect for the Oaks winner (Love) who is a brilliant filly and is getting the weight allowance Enable did when she was that age.
"You would love to see the ground good to soft, you don't want to see it bottomless but it is next to the River Seine and we are in the autumn."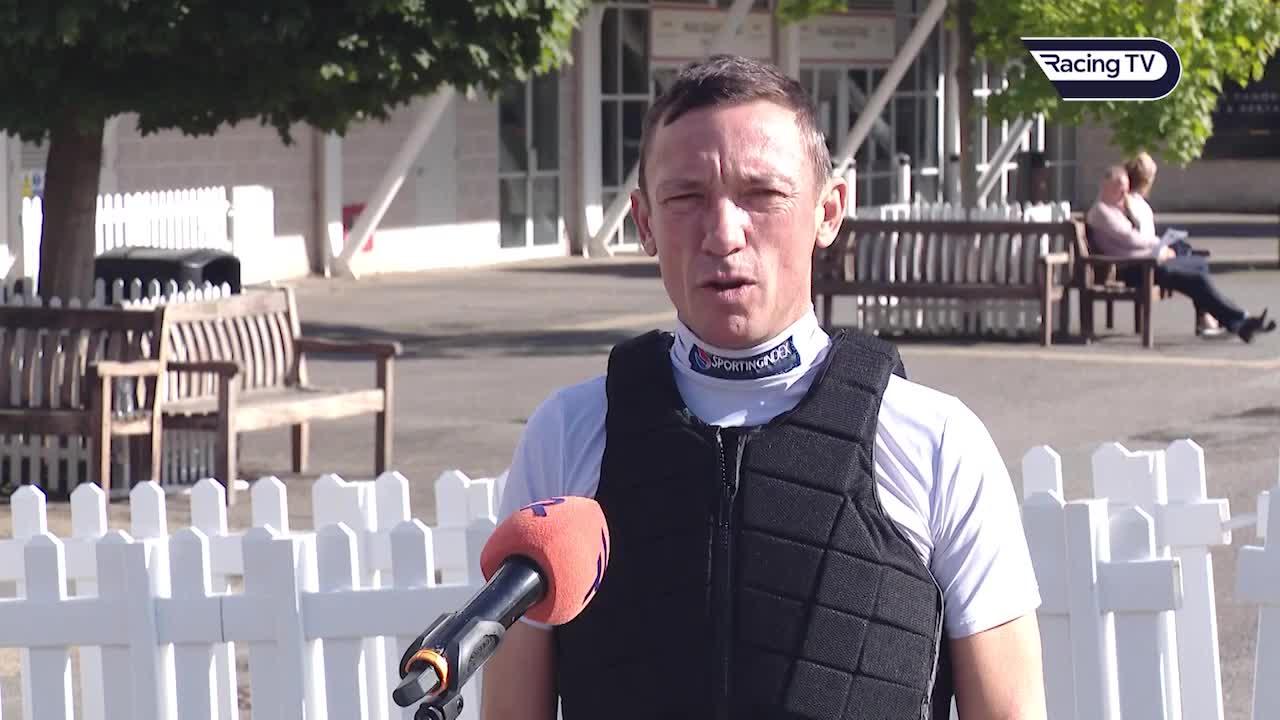 Frankie Dettori discusses Enable's Kempton victory plus her bid for a third Arc
Dettori said: "The spread plate (on Almania, before the start) added some spice, she was walking round ready to go and then she was the last one in and because we were in a rush and trying to gain time the rope of the handler smacked her in the face.
"That was why she missed the break, but after that everyone was riding for second as I made my own running.
"We went a nice rhythm. She is a professional, as she been running on tracks all over the world, but she found it hard to switch leads and my only guess is that it was the surface.
"Once I got on her on her left lead I got her to the two (furlong pole) and gave her a good work out.
"I was pleased - she had a good blow and it was just what we wanted. If she had won by two lengths you would be scratching your head, but she won by seven and she couldn't have done any more than that, so the dream is still alive."
He added: "John is training her to peak on October 4 and I'm sure he will take her there at her very best. Only on October 4 will we find out if she is as good, better or worse. Today was a non-event as she went round on her own.
"I can't tell you how good she is until I have some good competition to ask her some questions.
"I love her so much - I want her to be remembered forever."
Simply sign up and deposit with one of our 10 betting partners and we'll send you a FREE Racing TV Gilet! Click here for more details.