John Gosden has admitted it would be "wonderful" if Enable was kept in training as a five-year-old, with the aim of winning an unprecedented third Prix de l'Arc de Triomphe.
The Nathaniel filly joined an elite list of turf greats in winning the most prestigious race in Europe for a second time on Sunday – and having had a truncated season, all talk is of whether she will be back next year.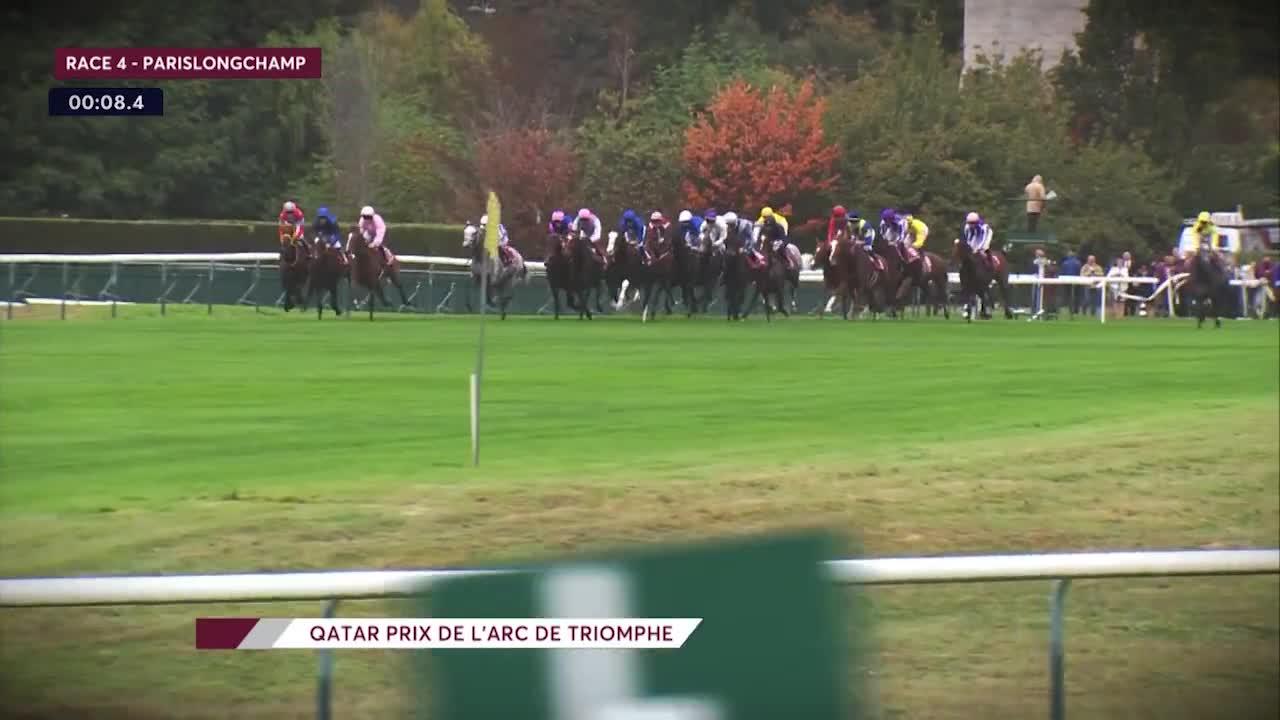 Relive Enable's second Prix de l'Arc de Triomphe victory at ParisLongchamp.
While stressing that the final decision rests solely with her owner and breeder Prince Khalid Abdullah, the Clarehaven handler – who himself was winning the race for the third time in four years after Golden Horn's success in 2015 – would be all in favour.
Regarding the difficulties he has faced with Enable this season, Gosden told Radio 4's Today programme: "She sustained an injury – and it's like a manager without your best player, you're trying to shape a team without them. There wasn't very much on the bench.
"She hadn't run for 11 months, and we had an interruption in her preparation even recently, so it's been a long road back. We went there on a stunning autumn afternoon with a beautiful new grandstand and pulled out a great triumph.
"The key thing is to train the mind as well as the body, so for her it was very frustrating. She actually likes to train and she wasn't able to do that, so it's a matter of keeping them happy and within themselves, not letting them over-extend.
"The truth is even after [Enable's comeback win at] Kempton we had another hiccup, because she had  a slight temperature and her blood was wrong. I had to back off training again, so it's been a nightmarish preparation this year – but she had sheer determination and class to do it."
Frankie Dettori had already ridden more winners of the Arc than anyone else, and was adding to his tally.
Gosden went on: "I always walk the track with him beforehand, the full mile and a half because it calms him down as well as me, and we worked the strategy out. He rode her to perfection; he timed it perfectly.
"[Runner-up] Sea Of Class was wonderfully ridden by James Doyle, coming off a very strong pace set by Aidan O'Brien's St Leger horses, tying to stretch her to the limit. She came from the back, and the last 100 metres were long for me – because having taken control of the race she was certainly tiring."
Criquette Head-Maarek's Treve was kept in training at five in an attempt to create history by winning three Arcs but came up just short, and Gosden would love the chance to make Enable the first.
"If she's in great order, her owner/breeder Khalid Abdullah will make the decision, but it would be wonderful if he felt she would like to go for it," he said.
"If she's fit and well, she'd only be five years old – that's like reaching a zenith in a way for a Flat horse – so it would be great. Put it this way, the filly will tell us – and he will make the decision."
Meanwhile, connections of Salouen may be tempted by the lure of the Far East after the amazingly-consistent four-year-old ran another gallant race in defeat at the top level in the Qatar Prix de l'Arc de Triomphe at ParisLongchamp.
The Japan Cup on November 25 and Hong Kong's big international meeting two weeks later could be on the horizon for the Sylvester Kirk-trained colt, who out-ran his odds of 100-1.
Salouen finished just three and three-quarter lengths behind Enable, despite being stopped in his run, and had to settle for sixth place – just outside the prize money.
"It was a fantastic run," said Kirk.
"It would just have been really good if he had got in the money. It's terrible missing out on that, and would have felt a lot better.
"He ran a blinder. He could have even been fifth or better. He just missed the break and got too far back and got into traffic on the way through.
"He is on his way back home. He was wonderful, he's eaten up and is happy. He was eating his hay when I left last night. He was fine after the race.
"He's got an invitation to the Japan Cup, and there's a race in Hong Kong as well. We'll just take stock and see what to do."