1. Is this year's race at the mercy of Enable after Love's defection?
The Arc had been been billed as a match between Enable and Love for months but the latter was ruled out of the race on Thursday. You could hear the goans all over Europe.
Enable is now no bigger than 11-8 and the six-year-old mare seems certain to go off favourite for the fourth year in succession.
But no horse has won three Arcs (admittedly not many have tried in the 100-year history of the race) and there's been only one been winner aged older than 5.
More than that, there's no such thing as a penalty kick at Longchamp on the first Sunday of October and she got beat last year after going off at 1-2.
There are numerous other Group One winners in the field and the likelihood of deep ground may also make it more of a level playing field. In short, the answer is "no".
2. Is Enable as good as she's ever been?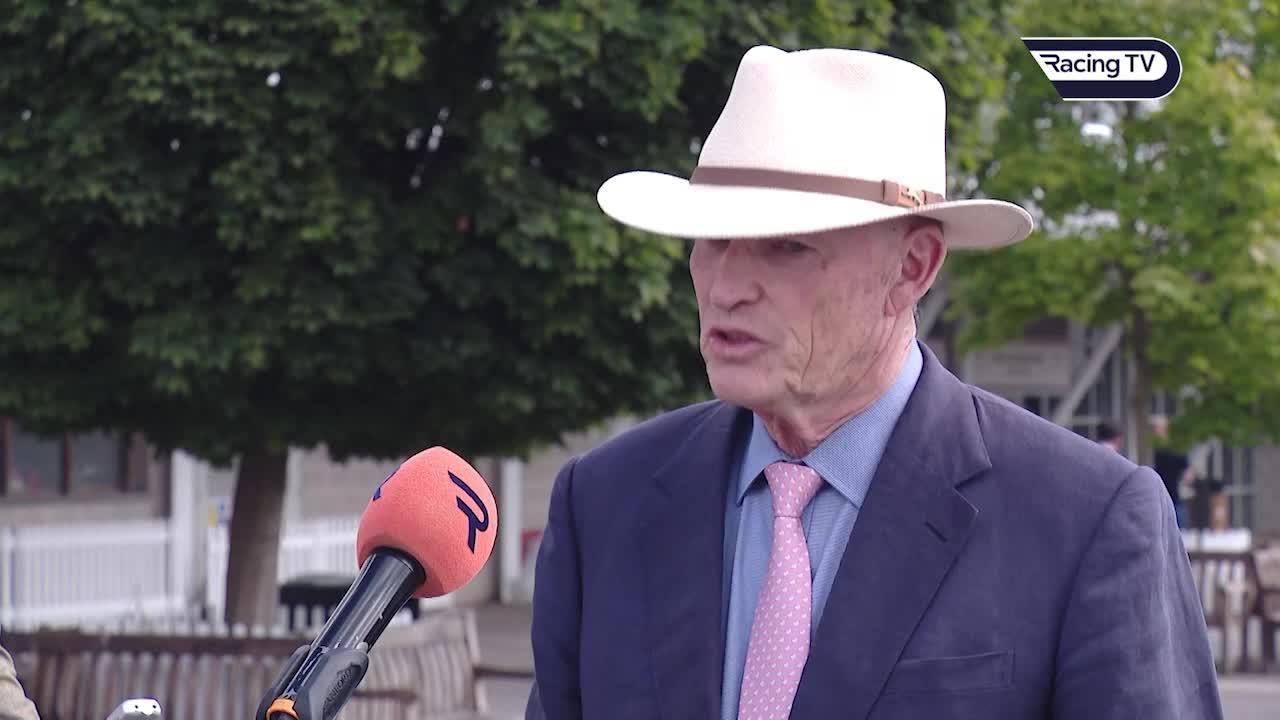 John Gosden told us all about Enable's campaign after he success at Kempton last month
The official ratings suggest the answer is "yes" but I suspect otherwise.
Enable's present mark is 128, the same as after she won her first Arc three years ago. However, I always felt that rating in 2017 underestimated her, not least because she twice thumped Ulysses (in the King George and Arc), who was allotted a figure of 126.
Enable gained her five Group One wins as a three-year-old by an aggregate of 22 and a half lengths and was invincible in the second half of the campaign. Like a ruthless heavyweight boxer, she would strut into the ring and gleefully pummel opponents into submission.
But for much of the past three seasons, Enable has mostly had to go the distance in her races, suffering a couple of bloody noses along the way.
Four of her subsequent six wins at the highest level have been by three-quarters of a length or less, and few would argue that her narrow defeat of Sea Of Class in the 2018 Arc owed a little to the latter's luckless passage through the race.
This year, it's not been easy to gauge her true merit. She was unable to lay a glove on Ghaiyyath in the Coral-Eclipse (admittedly the winner was race-fit and she was making her return), won the hollowest of King Georges, and then had the easiest of tasks in the September Stakes at Kempton.
It would be reasonable to assume that, as a six-year-old, her engine has a little less poke than it had at three. But that's not to say she won't have the necessary power to make history and win a third Arc.
3. Where Is The Love? Will this year's race always be tainted by her absence?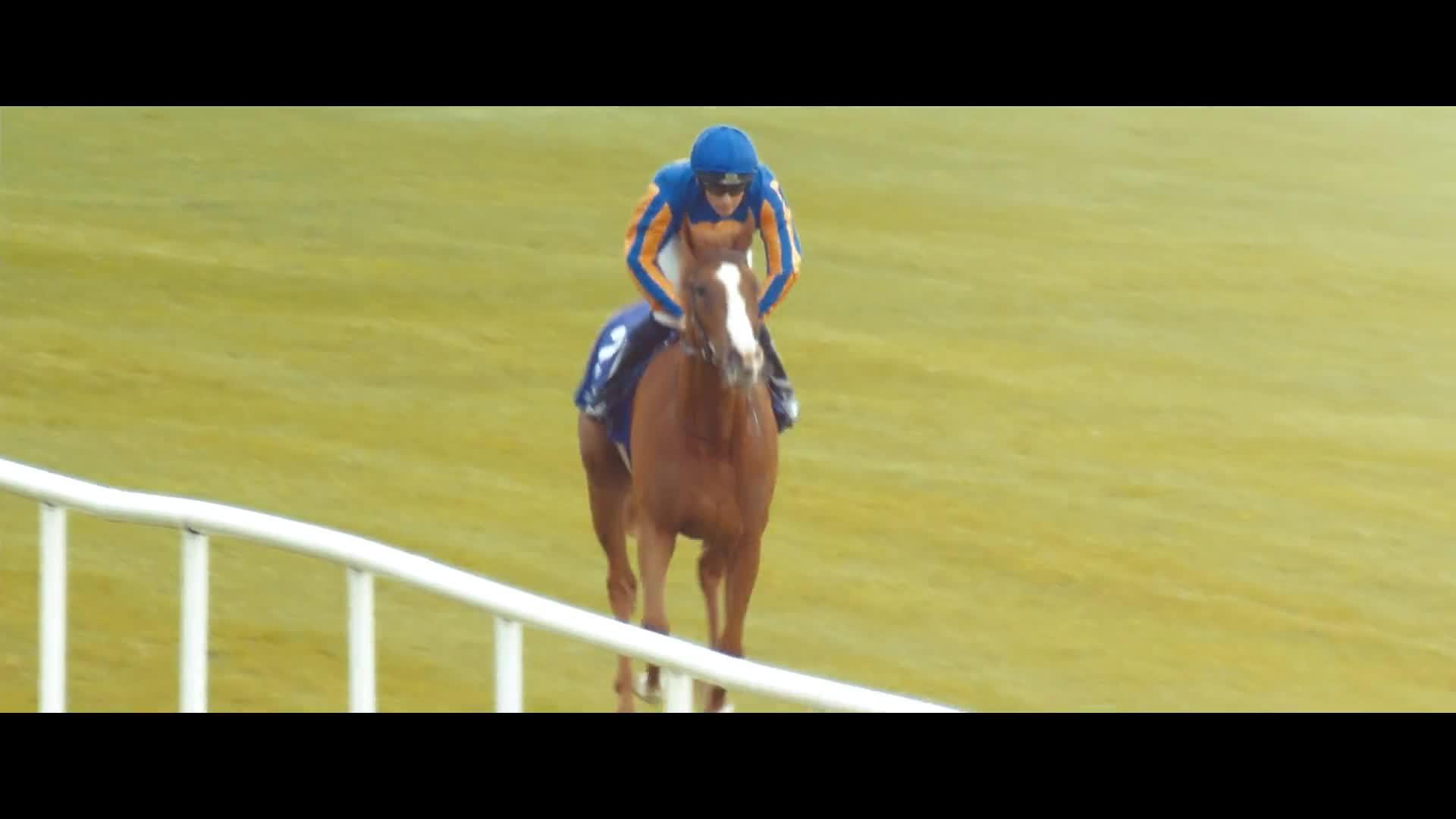 Love is all you need, insisted many racing experts when it came to finding the Arc winner. But that was Yesterday and now it is clear that her Long And Winding Road will not include a two-and-a-half minute run in Paris. Hello Goodbye.
Her absence robs the race of it's key clash and biggest talking point.
Ghaiyyath, Magical and Mishriff are other notable non-runners and as a consequence Sunday will now be a bit like going to the theatre for a big production, only to find that understudies have been handed many of the lead roles.
God forbid anything happens to Enable in the next 72 hours. If she suffers some late misfortune then they might as well cancel the show and give everybody their money back.
How good is Love? We may as well analyse her - try and establish exactly what we are going to be missing and whether she had the attributes needed to rule.
You don't win the 1000 Guineas, Oaks and Yorkshire Oaks by an aggregate of more than 18 lengths without being a bit special. And the clock has helped support this view, but without suggesting that she's unstoppable.
Pick at the bones of her wins this year and you can only come to the conclusion that she has beaten little. Very little.
None of the 14 rivals that she beat in the Guineas have subsequently won anything more than a Group Three contest. Between them, they have run on 36 occasions and mustered only five wins.
The weak nature of the Newmarket Classic is further underlined by the fact that the five horses who got closest to Love boast an official rating no higher than 107.
Love then powered to a nine-length win in the Oaks at Epsom. You could argue that such a wide-margin win does not need rubber-stamping but it's a shade disconcerting that none of the seven rivals she beat that day have since won above Listed level.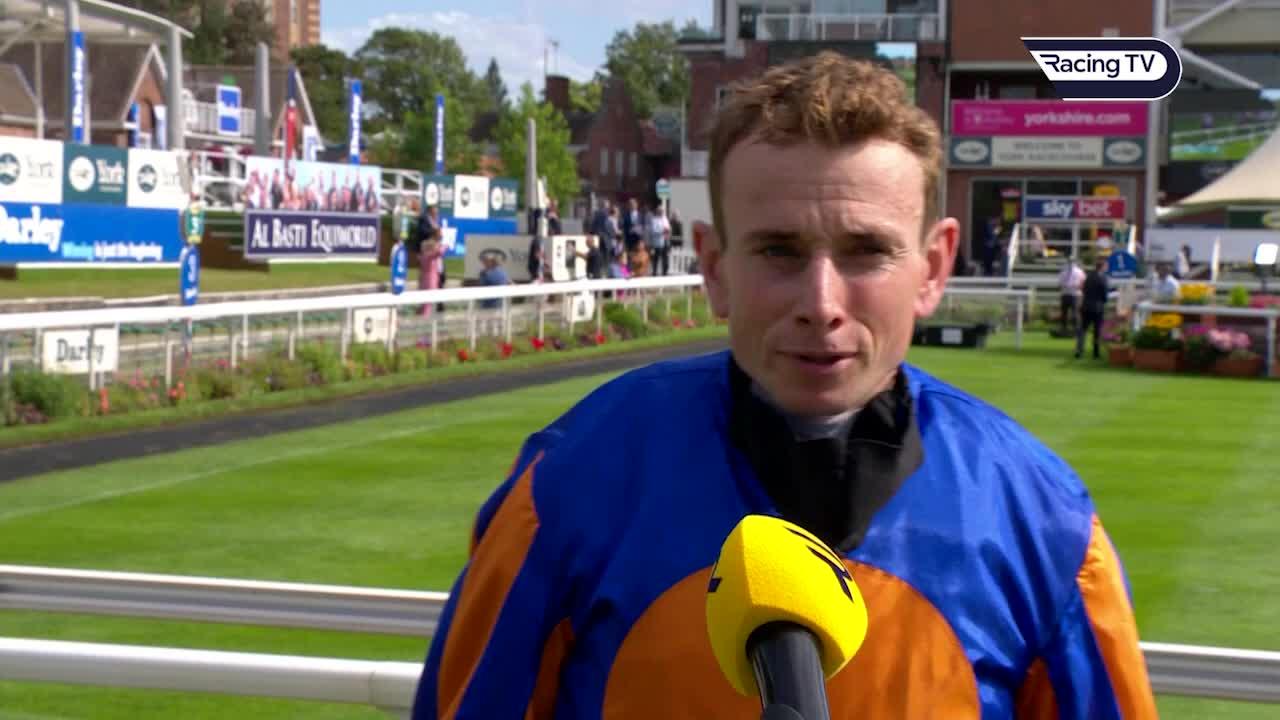 Ryan Moore told us more about Love after her Yorkshire Oaks victory
The runner-up, Ennistymon, was beaten even further in the Irish Oaks next time and has been beaten similar distances in two subsequent Group Three races. Frankly Darling, third at Epsom, had previously won the Ribblesdale, but at the main expense of Ennistymon.
On her latest start, Love won the Yorkshire Oaks by five lengths from Alpanista. The runner-up, a Listed winner on her previous start, has since been beaten in Group Three company, while the third, One Voice, has gone on to be thumped in the Blandford Stakes.
With the exception of Pinatubo, last year's two-year-olds were an ordinary bunch. Love herself lost more races than she won as a juvenile and only twice did she have future Group One winners (Albigna and Alpine Star) behind her. But she's a daughter of Galileo and we all know how his progeny can be transformed from one year to the next.
The comparison may not be worth a jot but Enable has finished ahead of a staggering 55 Group One or Grade One winners during her distinguished career; beating several more than once. The full list makes for quite a catalogue and I'm considering having them all printed on a T-shirt.
Here it is: 1 Anthony Van Dyck. 2 Arklow. 3 Benbatl. 4 Blast Onepiece. 5 Brametot. 6 Capri. 7 Channel Maker. 8 Cheval Grand. 9 Cloth Of Stars. 10 Coronet. 11 Crystal Ocean. 12 Danceteria. 13 Defoe. 14 Deirdre. 15 Desert Encounter. 16 Dschings Secret. 17. Fieremen. 18. French King. 19 Ghaiyyath. 20 Glorious Empire. 21 Hi Happy. 22 Highland Reel. 23 Intricately. 24 Iquitos. 25 Jack Hobbs. 26 Japan. 27 Kew Gardens. 28 Kiseki. 29 Magical. 30 Magic Wand. 31 My Dream Boat. 32 Mustashry. 33. Nezwaah. 34 Order Of St George. 35 Quarteto de Pardos. 36 Queen's Trust. 37 Rhododendron. 38 Robert Bruce. 39 Sadler's Joy. 40 Sea Of Class. 41 Seventh Heaven. 42 Silverwave. 43 Sixties Song. 44 Sobetsu. 45 Sottsass. 46 Sovereign. 47 Statono Diamond. 48 Study Of Man. 49 Talismanic. 50 Ulysses. 51 Waldgeist. 52 Way To Paris. 53 Winter. 54 Zabeel Prince. 55 Zarak.
_Looking forward to going to the 2021 Arc de Triomphe in Paris? Click here to check out the latest offers with Racing Breaks. _
4. Who is the pick of Aidan O'Brien's "B Team"?
The master trainer famously saddled the first three home in 2016 and ran five in the 2017 renewal (none closer than fourth) and then five more 2018 (best finisher being fifth). Last year, he restricted himself to Japan (fourth) and Magical (fifth).
This year, Love was regarded as the ace in his/Coolmore's pack but now the "B Team" are thrust into the spotlight.
It would be folly to dismiss Mogul after his fluent Grand Prix de Paris victory over the Arc course and distance last month.
He had been underwhelming on occasions this year but O'Brien had been self-critical, suggesting he might not have got enough work into him. Perhaps the handsome Galileo colt has just taken time to develop and it could be that the masterful O'Brien has unlocked the key to potential that has always been there.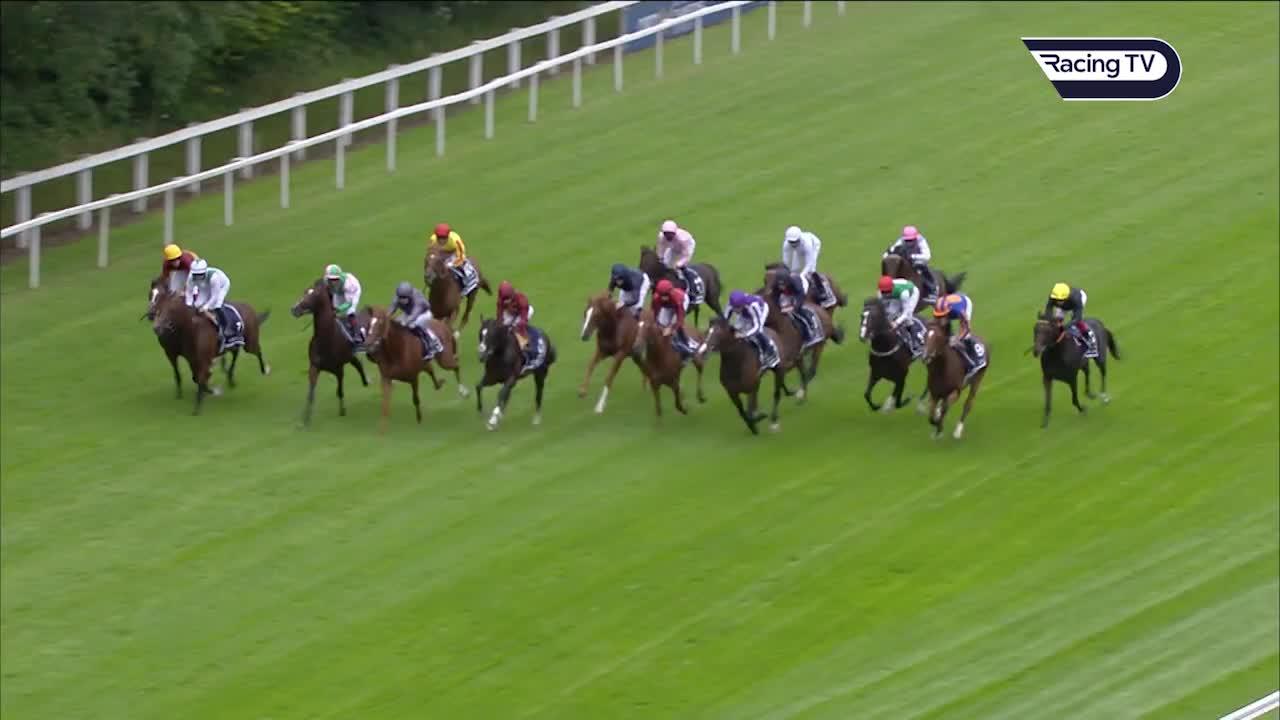 Watch how Serpentine ran away with the Derby
The shock all-the-way Derby winner, Serpentine, finished fourth in the Grand Prix de Paris, beaten about four lengths. O'Brien had given warning beforehand that he would need the run and the tactics deployed on him were a lot more conservative.
I imagine a return to more aggressive tactics on Sunday but it is difficult to imagine him ever being allowed to repeat what he did at Epsom.
Japan arrives with plenty to prove after two subdued runs in succession but he has attracted market support, while last year's Irish Derby winner Sovereign looks to be making up the numbers.
It's worth noting that O'Brien has had 34 runners in races that Enable has contested, and has yet to have a horse finish in front of her. In total, the master of Ballydoyle has run 20 different horses against her, several on a regular basis. For example, Magical has run against Enable five times.
The full list of the 20 O'Brien horses (12 of them winners at the highest level) to have run against Enable have been: Alluringly. Rhododendon. Pocketfullofdreams. Rain Goddess. Idaho. Highland Reel. Order Of St George. Winter. Seventh Heaven. Capri. Kew Gardens. Nelson. Magical. Hunting Horn. Anthony Van Dyck. Magic Wand. South Sea Pearl. Japan. Sovereign.
Incidentally, Ryan Moore has always had to make a choice between O'Brien runners in the past seven renewals and has been on the first of the stable's horses home on five occasions – notably when winning on Found four years ago. His choice has yet to be revealed.
5. What's the home team like?
There cannot be many (any?) years when the French hopes have not featured a single challenger trading at shorter than 8-1, but that's the case this time.
Andre Fabre has trained a record eight Arc winners but is relying on Persian King, whose best form has been over a mile on a sound surface. The triple Group One winner is a class act, but I can't see him winning a soft-ground Arc.
In Swoop, the German Derby winner, was put in his place by Mogul last month, while Raabihah is hard to fancy after being no match for Tarnawa in the Prix Vermeille. The horses who finished close-up behind her in third and fourth also weaken her credentials.
Her stablemate, Sottsass, is not so easy to dismiss and merits close consideration.
A fine third in last year's Arc after winning the French Derby earlier in the campaign in a record time (beating Persian King), Jean-Claude Rouget's four-year-old has not been at his peak this term but shaped well when fourth behind Magical and Ghaiyyath in the Irish Champion Stakes last month.
He was only beaten a couple of lengths at Leopardstown and the manner in which he stayed on hinted strongly that he would relish stepping back up to a mile and a half. Sunday will be the first time he has tackled 1m4f since the Arc 12 months ago.
6. The odds on Stradivarius winning have halved this week – should I follow the money?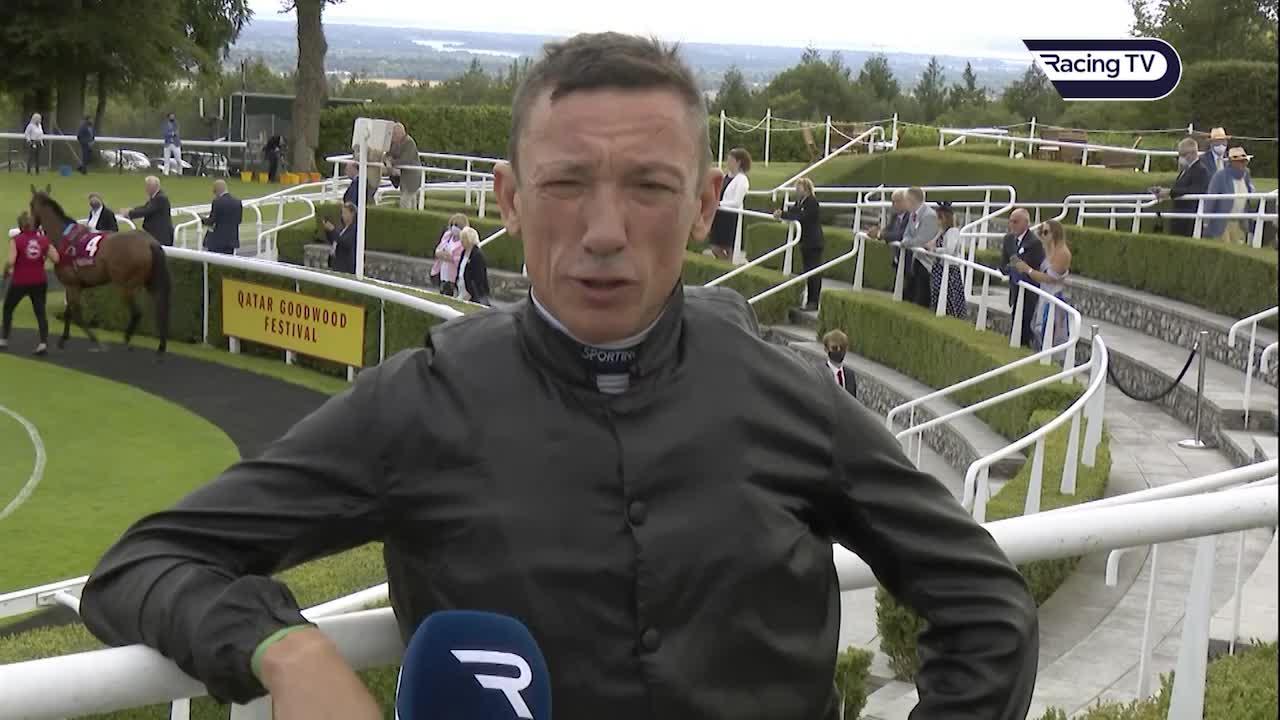 Dettori reflects on a fourth Goodwood Cup win for Stradivarius
I'm not sure the cash has been pouring on Stradivarius. It looks more a case of the British bookmakers taking a cautious approach with testing ground on the cards, his understandable popularity and the growing doubts over Love running, which came to fruition.
Deep underfoot conditions will not inconvenience Stradivarius, whereas they might well blunt the speed of others or even cause withdrawals. And, of course, if the mud is flying then it stands to reason that his bottomless stamina will come into play.
To my mind Stradivarius is a superior version of another brilliant recent stayer, Order Of St George. The latter finished third in the 2016 Arc and fourth 12 months later, albeit without ever looking likely to win on either occasion.
Stradivarius's high cruising speed, turn of foot and prolific nature have made him a star in the staying ranks and you can make excuses for his defeats over shorter this term in the Coronation Cup (needed the run) and Prix Foy (race run at a crawl).
Everything looks in place for him to run a big race but he's now no bigger than 13-2, having been 16-1 after the Prix Foy. Like a neglected orange in the fruit bowl, all the juice has gone.
And, perhaps most significantly, I can't see any scenario where he beats Enable over a mile and a half.
7. How important is the draw?
"I'm praying that we will get drawn somewhere between one and eight," said Frankie Dettori, the jockey of Enable, on Wednesday.
And he got his wish 24 hours later, with Enable drawn in five. So no excuses, Frankie!
Can gate position really make the difference between glory and despair? I'm not convinced, especially when the mud is flying, and analysis of recent renewals suggests you can win an Arc from just about anywhere.
Treve was a scintillating five-length winner from gate 15 in 2013 and the wayward Orfevre would have belied a draw in 18 had he not famously snatched defeat from the jaws of victory 12 months earlier.
Dettori and Golden Horn won from stall 15 in 2015 (yes, it was a brilliant ride) and Sea Of Class was desperately unlucky not to win from the same berth in 2018.
Sea Of Class met trouble in running but that was not a consequence of her draw, more that, as usual, she was held up and had to try and navigate slower-moving rivals.
Hold-up horses in the Arc are always a hostage to fortune but that doesn't mean they cannot win, especially if the pace is overly strong, which it often is. All-the-way winners of the Arc are a collector's item.
The most common attribute shared by winners is speed, or tactical speed (nobody's ever properly told me what the difference is): the ability to grab a position through the early exchanges and the gears to take gaps when they present themselves.
It's why, invariably, the best horse always wins the race. And that's as it should be.
8 Let's cut to the chase – who do I bet on?
The heart says Enable. And so does the head. A brilliant winner in 2017, she was probably a little fortunate to follow-up in 2018 after a troubled prep and then a little unfortunate not to prevail last year.
This year's renewal look no stronger and, although lacking concrete evidence, she seems no less formidable.
Her connections will no doubt raise concerns about testing ground but she's proven in the mud and I'd have been more worried about her prospects if the going had been quick.
The each-way alternative is Sottsass, with Stradivarius also unlikely to go down without a fight.
1 Enable. 2 Sottsass. 3 Stradivarius.