Richard Johnson tells Paul Wheeler about his first winner - and why he believes a humble hunter chase at Market Rasen was pivotal to his glittering career.
Richard Johnson will walk out to a guard of honour from his fellow riders at Sandown Park on Saturday as he is presented with the champion jockeys' trophy for a fourth time.
There will be nothing forced about the appreciation of those who find themselves chasing him each season.
The champion may have become Richard Johnson OBE but you will get long odds-on that ever standing for "Old big 'ead" and he is largely unchanged from the 16-year-old who walked into the weighing room at his local course at Hereford to ride Rusty Bridge in a hunter chase 25 years ago this month.
Racecourses like to promote family days but there are few to match this.
Johnson's grandfather, Ivor, bred Rusty Bridge and rode him out around the family farm and his mother, Sue, trained the horse while his father, Keith, had ridden the dam, Bridge Ash, to win the 1982 Midlands Grand National.
And the familial link remains to this day through the final horse in the line, appropriately named The Last Bridge, who finished second at Warwick this month.
Winding his mind back the quarter century to that first winner Johnson said: "Rusty Bridge was like all the family; none of them are very fast but they do try and if you keep pushing they'll keep going."
Watch Johnson and The Last Bridge win at Market Rasen
Push came to desperate shove for Johnson when Rusty Bridge, who led from six out, hit the second-last fence. Johnson went into the overdrive that has been his trademark but it was not quite the finished product of now.
"I drifted all the way across to the stands side," Johnson recalled. "I kept the whip in my right hand thinking 'where's the winning line?' and we held off a horse called The Malakarma and won by a head."
Johnson was already working for David Nicholson, a trainer who could have claimed copyright on "hard but fair" long before the marketing types in striped shirts had ever thought of mission statements.
And he set about his mission of turning callow youth into jockey.
"I got a bollocking off the Duke for that," Johnson said, with a rueful grin. "So he made me ride out with my stick in my left hand for the next few weeks to teach me a lesson. He had his way and that was the right way.
"But he was a very fair man, a great supporter of mine and I owe him a lot."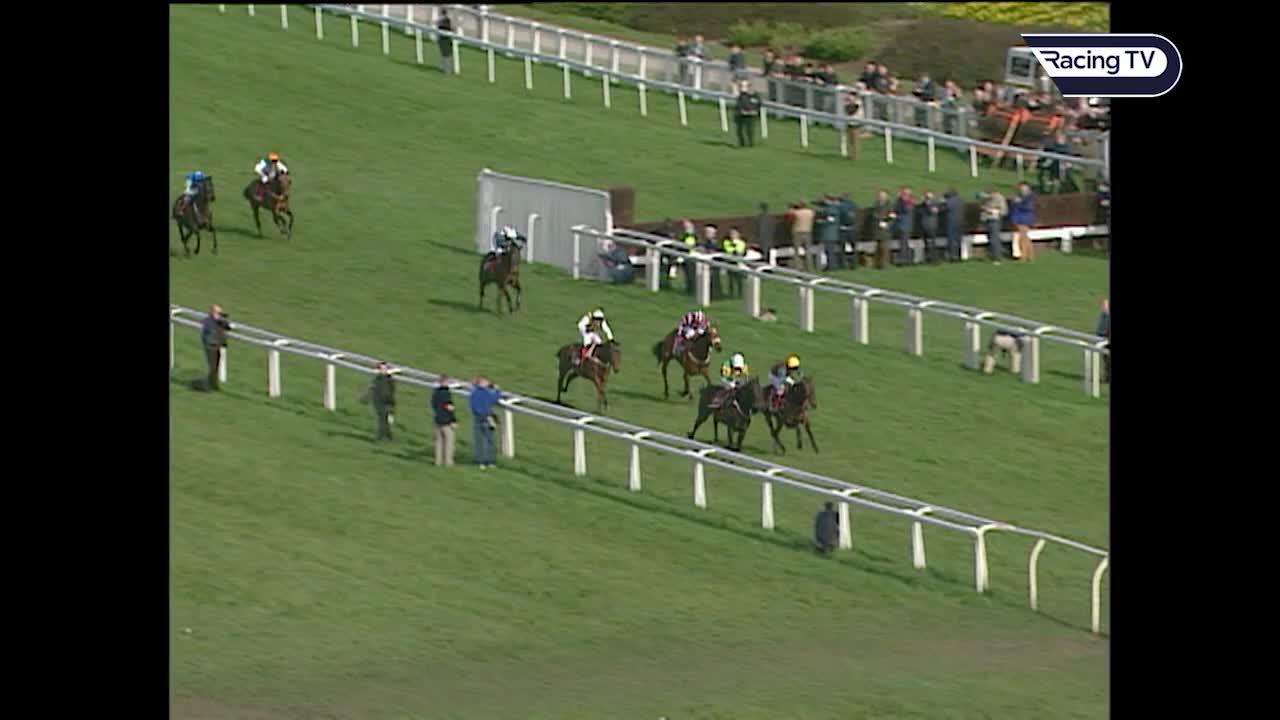 Johnson swoops late on Anzum 20 years ago. It was a first Festival victory for him and a last for Nicholson
Another lesson that Johnson learnt early was the thin line a jockey treads between success and failure. The following February he won a hunter chase at Market Rasen on Sandybraes when the horse blundered through the last and Johnson made what was described by the press as a "brilliant recovery".
He sees it more as a moment when his career could have gone either way.
"We were clear and I all but fell off him. If I'd come off I'm not sure the Duke would have given me another ride," he said.
"So I was very close to falling off and looking like a plonker but I stayed on and got loads of press coverage from that and people started noticing me a little bit more."
The notice that Johnson had hit the big time was served in 1999 when he rode his first Cheltenham Festival winner on Anzum in the Stayers' Hurdle.
"It was David Nicholson's last Festival winner as a trainer and it was special for a lot of reasons. That promoted me to riding for more trainers and that made a big difference for me."
The difference between Johnson now and then can be measured in years of success with his haul of glittering prizes including two Cheltenham Gold Cups (Looks Like Trouble 2000 and Native River 2018), the Queen Mother Champion Chase (Flagship Uberalles 2002) and the Champion Hurdle (Rooster Booster 2003) but not in any diminished hunger once the starting tape flies up.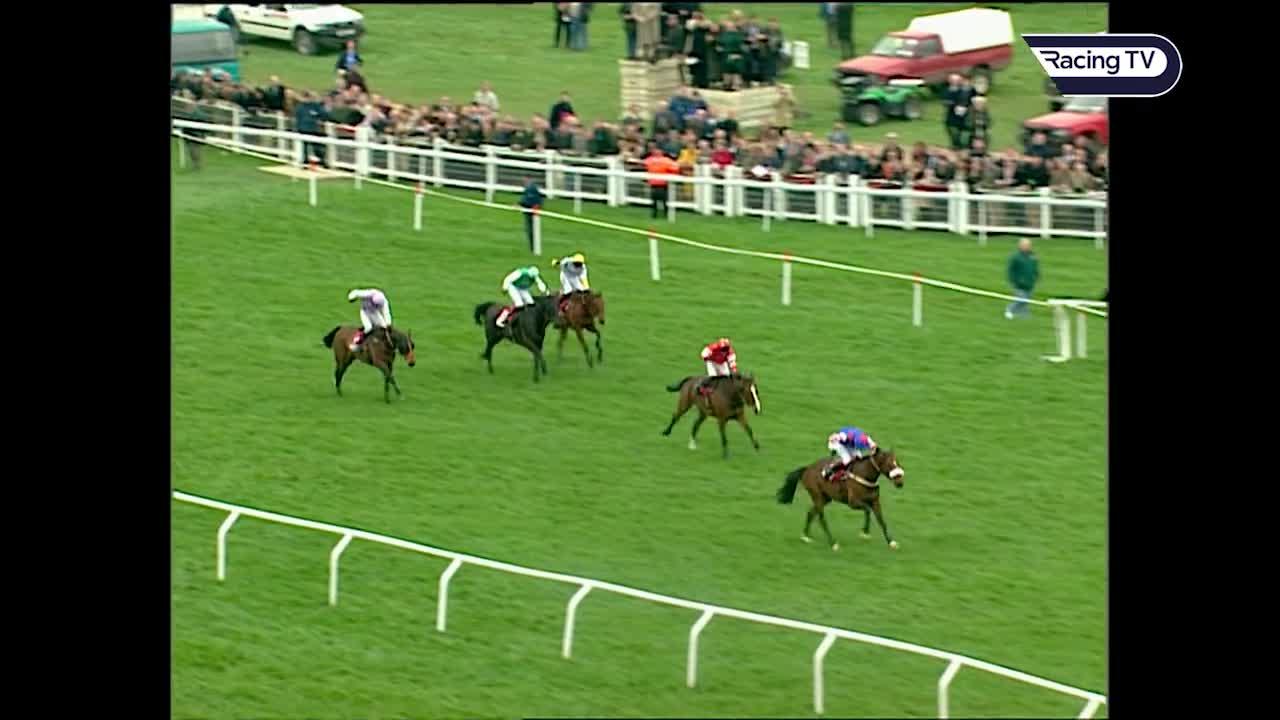 Johnson drives home Looks Like Trouble in the Gold Cup of 2000
However, at 41, he has to take a more rigorous approach to fitness.
"I have an exercise routine I do now when I get to the races because my hip's had a bit of bashing now and I need to keep on top of that. I've got all these young lads bouncing around as fit as a flea so I've got to be as fit as them," he said, adding with a grin. "And now I'm riding for trainers younger than myself like Ollie Murphy and Tim Vaughan."
There are no plans to become a trainer himself and instead he and his wife, Fiona, have started a stud. But there are also no plans on giving up a life that has become second nature to him.
"I thought after two or three years with David Nicholson I'd go to agricultural cultural college and be farmer if I didn't make it as a jockey," he said. "I could still do that, it's just that two to three years had turned to twenty to thirty years.
"I've had a very privileged time. There's a few rides you wish you hadn't taken, when you wind up rolling around on the floor. But as long as you get back up you go again."
Johnson will be ready to go again when the new season begins. He is approaching 3,700 winners, bringing Sir Anthony McCoy's total of 4,348 over jumps to his horizon. However, he is more focused on those chasing him.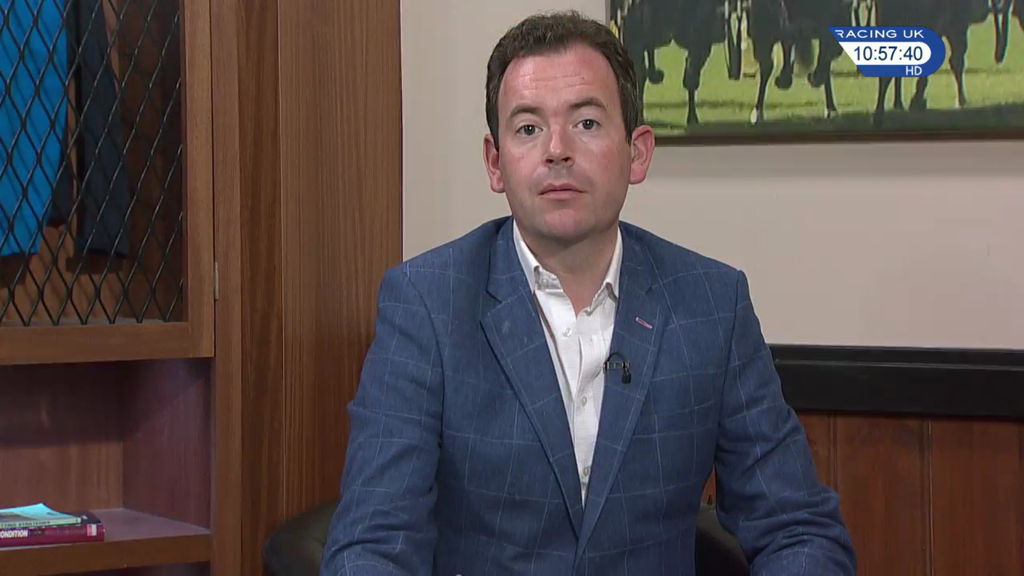 Johnson made his Luck On Sunday debut last year
It was October before Johnson managed to get on terms with Harry Skelton's flying start to this season, when his brother Dan trained more than 200 winners, and he said: "Harry and Dan haven't stopped having winners for 12 months.
"I'm sure they've got a bunch of horses to run through the summer but my aim is to ride as many winners as we can. But there's also Brian Hughes, Sean Quinlan, Sean Bowen, Sam Twiston-Davies and others.
The depth now in the weighing room is as strong as it's been for a long time.
"They'll be no easy pickings and I'll just have to work harder than ever."
And Johnson will be ready to guard his championship honour against all comers.
Click here to join Racing TV now and watch complete coverage from 61 British and Irish racecourses as well as exclusive feature programmes and racing from across the world on your TV and online.