Constitution Hill made it two wins from as many starts over hurdles with a "spectacular" victory in today's Grade One Unibet Tolworth Hurdle at Sandown Park, prompting bookmakers to install him as favourite for the first race at this year's Cheltenham Festival.
Trainer Nicky Henderson described watching the win at home as "better than any medicine" as he self-isolates at his Seven Barrows yard in Lambourn after contracting Covid this week.
The five year old Blue Bresil gelding made a winning hurdling debut at Sandown Park on December 4th and there was never much doubt that he would follow up today. Tracking the leader Jetoile, the 2-5 favourite quickly put the race to bed in the two flights from home, taking the lead to come home a facile 12 lengths clear.
Unibet reacted by making Constitution Hill 9-4 favourite for the Grade One Sky Bet Supreme Novices' Hurdle at The Festival™ (Cheltenham, Tuesday 15th March), just ahead of Jobon at 5-2, who is also trained by Henderson.
The last horse to complete the Tolworth-Supreme double was Summerville Boy in 2018.
It was a record-extending sixth Tolowrth Hurdle success for Henderson following New York Rainbow (1992), Minella Class (2011), Captain Conan (2012), Royal Boy (2014) and L'Ami Serge (2015). Constitution Hill runs in the colours of Michael Buckley, who was winning his third Tolworth Hurdle following New York Rainbow (1992) and Royal Boy (2014).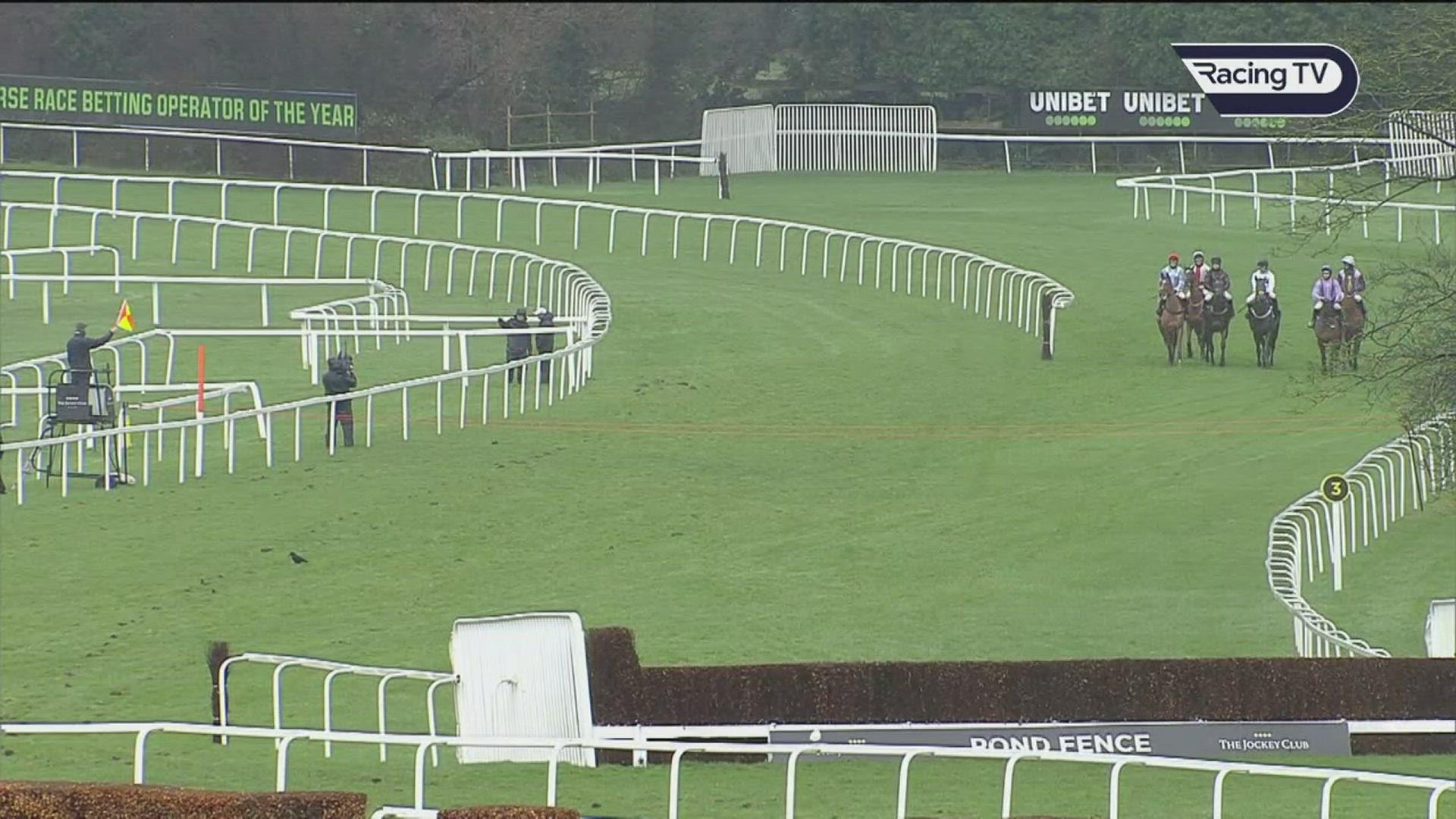 Watch a full replay of Constitution Hill's impressive Tolworth win
Speaking from home, Henderson said afterwards: "For obvious reasons we couldn't be there at Sandown today, which was sad, and I hate to tell you that it's even worse watching it from home. It's somehow even more nerve wracking than when you're there!
"But what we saw was better than any medicine – that'll kill Covid I can tell you, watching something like that. He was spectacular. We hoped he might be.
"We didn't know about the ground. There had been a lot of hype from one run but he's an extraordinary horse and just to go round there and do that was frightening, to be honest with you.
"We're just very lucky boys in that we have Jonbon as well, who in fact is the absolute opposite to this horse. Jonbon is a hyperactive busybody who is always on his toes and this fella, Constitution Hill, is about as laidback as any horse I've ever come across.
"Even JP (McManus, owner of Jonbon) has very kindly just rung and said good luck and well done to Michael (Buckey, owner) and ourselves.
"If they meet at Cheltenham then so be it, they will have to do so. We're just very lucky to have two horses like them.
"That was just fabulous today. Nico did everything right and he went in the ground and I'm thrilled for Michael Buckley. He's been with us for years and I think that's the third Tolworth Hurdle we've had for him.
"Let's just hope that the future shines for this horse. He could be enormous but as everyone knows you need an awful lot of luck on your side for things to go forward but the future looks bright."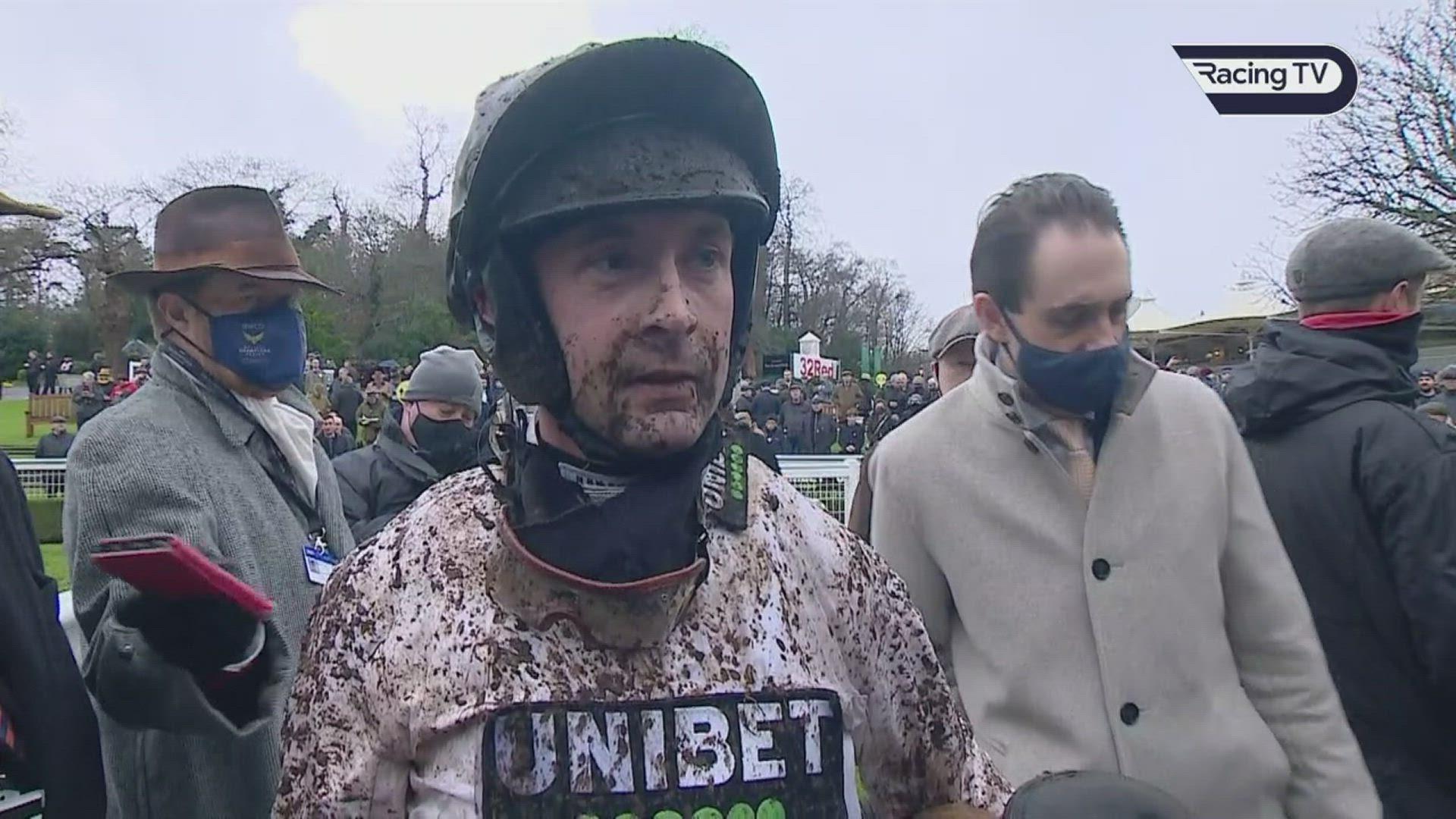 "He felt like a special horse" - Nico de Boinville believes there is lots more to come from Constitution Hill
Jockey Nico de Boinville, winning the Grade One contest for the first time, told ITV Racing: "It's just a shame the guvnor isn't here to see it. He's watching and probably walking his box at home. Let's hope he gets better soon.
"This is some horse, quite an animal. I couldn't believe when I looked round how far clear I was. He made very easy work of it. That ground was bottomless out there but he made light work of it."
When asked to compare Constitution Hill with his previous Supreme Novices' Hurdle winners Altior and Shishkin, de Boinville said: "He's right up there. Barry (Geraghty) thinks that as well and he found him.
"I love his disposition. Look at him, he's so relaxed and like a pony. He just eats, sleeps and goes out like a pony. He wanders round at the start and does everything so easily. It was a great performance and I'm delighted.
"He is push-button to ride, honestly a jockey's dream. I was blown away by that today."
De Boinville later added: "He looked a special horse in that ground. I'm sorry the boss (Nicky Henderson) isn't here – he says it a lot better than I will - but he was fantastic there today.
"He's such a likeable horse. He answers every question and everything seems to be so easy for him. He's always within his comfort zone, so it seems, and I think there's a lot more to come. I believe there's more to come."
Asked if it was possible to compare Constitution Hill with stablemate and Sky Bet Supreme Novices' Hurdle main rival Jonbon, de Boinville went on: "Well I'm sure they'll meet at Cheltenham, all being well, and that will be a great match-up.
"They're very, very different horses, very different dispositions. But it's exciting and exciting for the yard as well. It's healthy competition. I think he's very straightforward."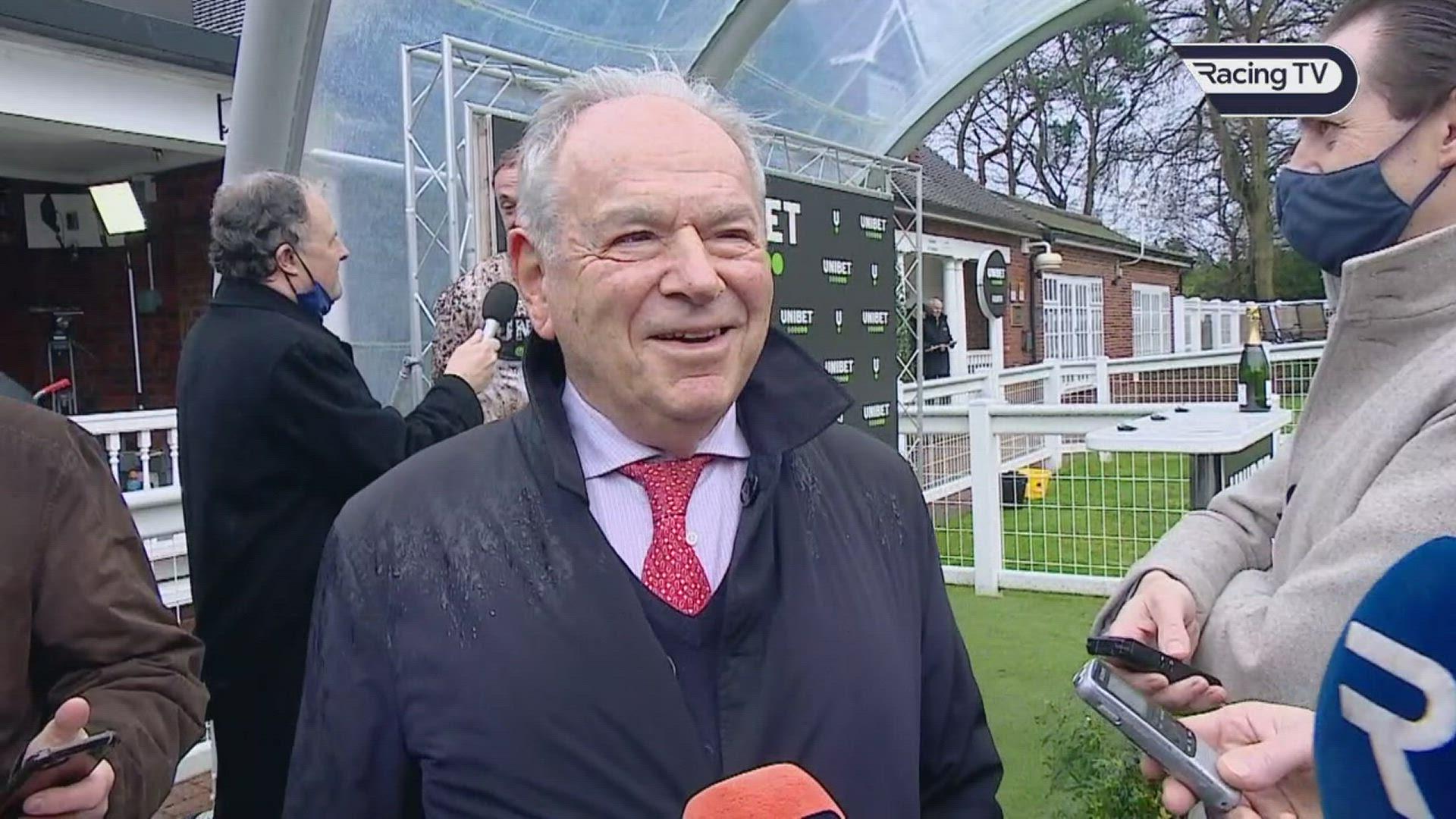 Winning-owner Michael Buckley provides some interesting insight on Constitution Hill
Asked about future plans for Constitution Hill, de Boinville added: "I leave that to the powers that be. Michael, his owner, will have a say and he always has some good ideas and there'll be a clash of ideas and we'll see what happens. So no, I don't know."
It was Constitution Hill's second victory at the track in little over a month and it was only after his victory at the track in December that connections appreciated just how good he can be.
De Boinville went on: "We knew he was good from what he was doing at home but it's always hard to see if it translates to the track. And he's gone and done that now and then he's backed it up, which is great to say. That was special."
Owner Michael Buckley had flown in from Florida, where he lives, to watch Constitution Hill land the Unibet Tolworth Hurdle and afterwards he said: "It's going to make the journey back an awful lot better!
"He was amazing, wasn't he? He looks like a really, really good horse. Let's hope he is a really good horse – he certainly looks it."
Asked what he thought of Constitution Hill's first victory at Sandown Park last month he said: "Well I was pretty surprised because Nicky was worried a bit that the horse might not have been fit the first time because he hadn't been able to get on the grass with any of his horses.
"I know with the way Nicky trains and having had one or two pretty good horses with him before that it's often with him that he doesn't work them very hard. So there it is, he was worried about the ground and he worries about everything, bless him.
"Most of all if you've been with him as long as I have and you're good friends he doesn't want me to be disappointed as that's more pressure for him. So he said to me, 'Oh please don't come back – there's enough pressure as there is!'
"But I find if I'd woken up there (Florida) and gone online and seen he'd won I'd have kicked myself, so here I am."
Asked about his ongoing relationship with Henderson, Buckley added: "Well I had one trainer before Nicky and I worked out that choosing the trainer that suited you was really important.
"If you have a winning day it doesn't really matter who trains your horse. It's a question of getting through the rough days for me, because I tend to be a pretty emotional fellow. So it's getting through the rough days - and there are a lot of rough days and I've had a lot of rough days – which is what makes having a good horse so special. So in Nicky I found someone who I can get through some pretty bad days with.
"Talking about a really, really good horse – Proclamation – I remember getting a letter from him the following week with all these tear stains on it. We've had a lot of tears together as well as some great times."