The Racing TV presenter will be at Beverley today to watch a horse he part-owns and from whom he's expecting a big run. Find out more in his latest column.
Saturday's Cambridgeshire is the big betting heat of the weekend and I had hoped to find a possible angle into the race before penning this column, but it's a fair task going through that field before final declarations so I'll wait before nailing my colours to the mast.
The entries do feature a recent addition to my Racing TV tracker in the shape of Anythingtoday, who shaped very nicely at York last time. He's on a good mark and could be the type to run quite well so he'd be one I'd consider at a likely huge price should any firms go up with a silly number of places for each-way bets on Saturday.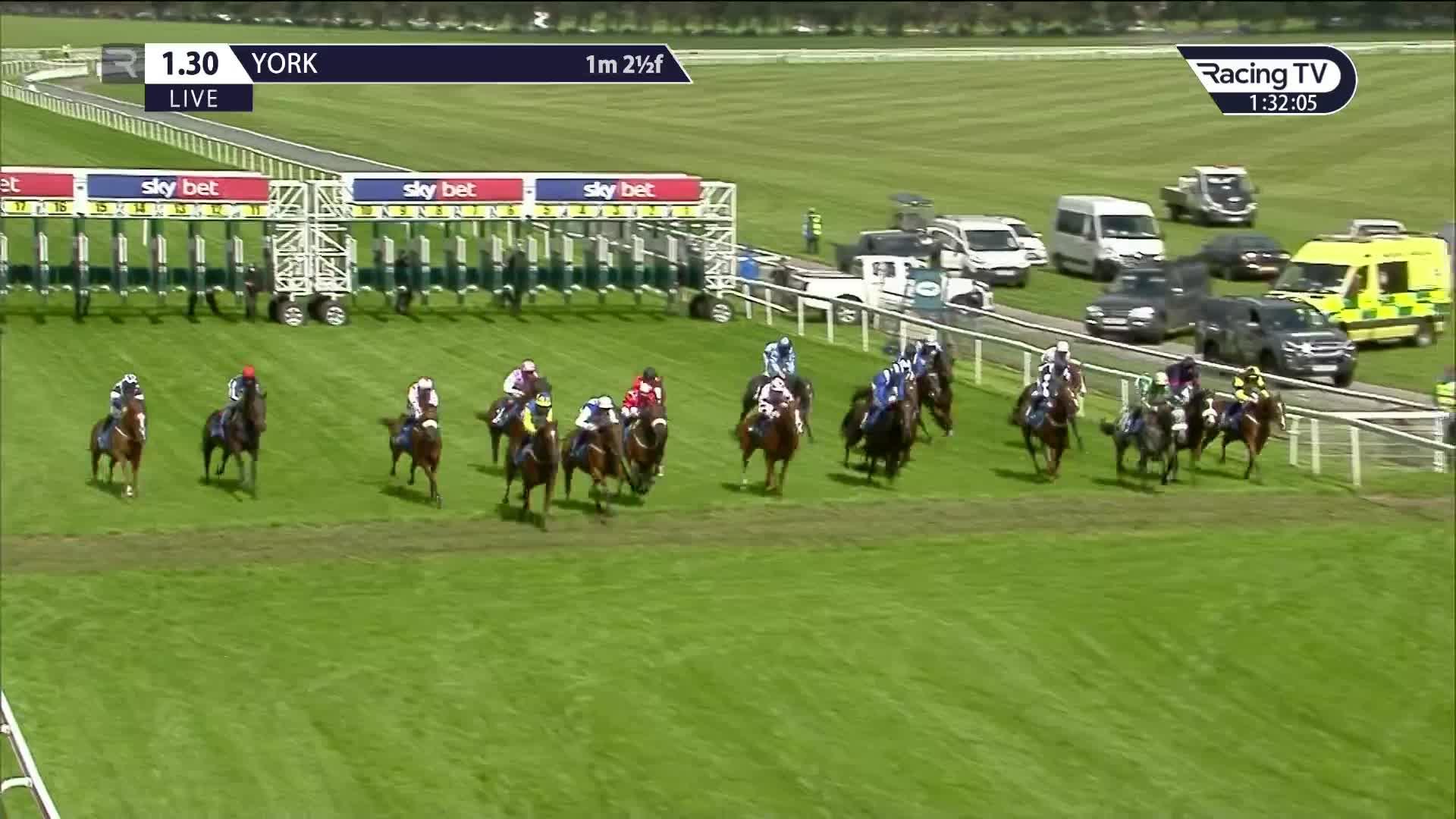 In front too soon? Anythingtoday finishes second at York last time out.
The likelihood, though, is that he'll probably find something too good and there are certainly a number of well-handicapped, progressive horses towards the top of the market.
I'd imagine several sets of connections are hoping for a high draw in the race given it's been those drawn 20 or higher that have dominated the race over the past four seasons, though low drawn horses had fared well for a good few years prior and I suspect pace has more of a bearing than draw so I'll be looking for a possible angle in on that front come Saturday.
The names of the likely frontrunners left in the race at the five-day stage include Palavecino, Bear Force One, King Carney, Majestic Dawn, Data Protection and Zhui Feng so once the draw is out those are the ones to be looking for if you want to be near some pace.
There's a few of my recommended Racing TV tracker horses entered up elsewhere over the next few days, including Ghalyoon who holds a pair of entries on Saturday. Among those is the Bet365 Challenge Cup at Ascot on Saturday, which also has another couple of previous winners for the tracker in Shelir and Tranchee. Both of those still have some upside but not to the extent of Ghalyoon who I'm sure is very well handicapped and looks an ideal type for Ascot so I'm hoping his connections send him there on Saturday.
Click here to read all of Chris Dixon's previous Notes And Angles columns.
The other horse I'm looking forward to seeing from the tracker is Mark's Choice, who I've been waiting to see declared for a race since I thought he shaped very well at Haydock on his first start for Sam England last month.
He's been declared for Redcar on Wednesday afternoon and though I haven't looked at the race in detail, I'm hoping it looks like a suitable opportunity for him.
I'll be at Redcar myself on Racing TV duty on Wednesday, so I'll look forward to getting stuck into that card, but before that I'm heading to Beverley to watch one of The Horse Watchers horses, Stone Mason, in action on Tuesday afternoon.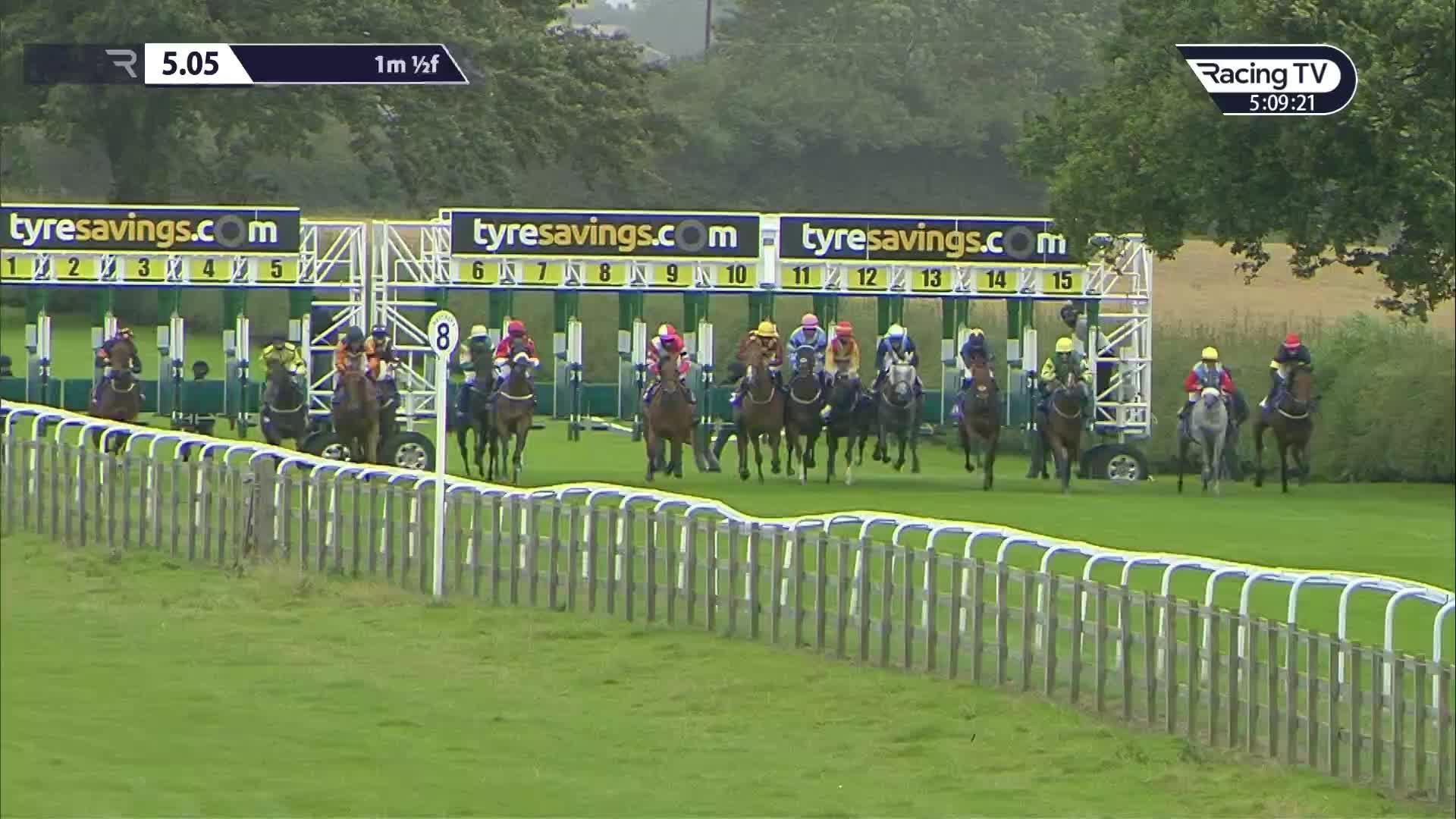 Stone Mason finished runner-up at Beverley on his latest start
As one of his part-owners, he's a horse I know well and the first I'll recommend for the tracker this week. For all that he's a horse that's proving difficult to win with, I think we're steadily managing to work him out, and I thought we managed to learn more again when he was second at Beverley last week.
Admittedly it was a poor race, but he can still run in other similarly weak contests and there's no doubt he was value for being closer to the winner. In fact, if things had transpired a bit differently I think he'd have won. The pace was strong and he probably ended up doing a little bit too much too soon. Young Tyler Heard carried out his instructions perfectly, but I think we learned he needs a lead for a bit longer.
Hopefully, something carries him further into the race this time and Josie Gordon, who is now aboard, can deliver him at just the right time. Whatever happens here, though, I think he's a horse we can nick a race with in his next few runs.
I've also a couple more horses that it's worth throwing into the tracker, so here they are.
Bernardo O'Reilly
Trainer: Richard Spencer
There are always going to be a few hard luck stories at a meeting that features a good number of big-field sprint handicaps as was the case at Ayr last week and the one that stands out as shaping particularly well in adverse circumstances is Richard Spencer's Bernardo O'Reilly.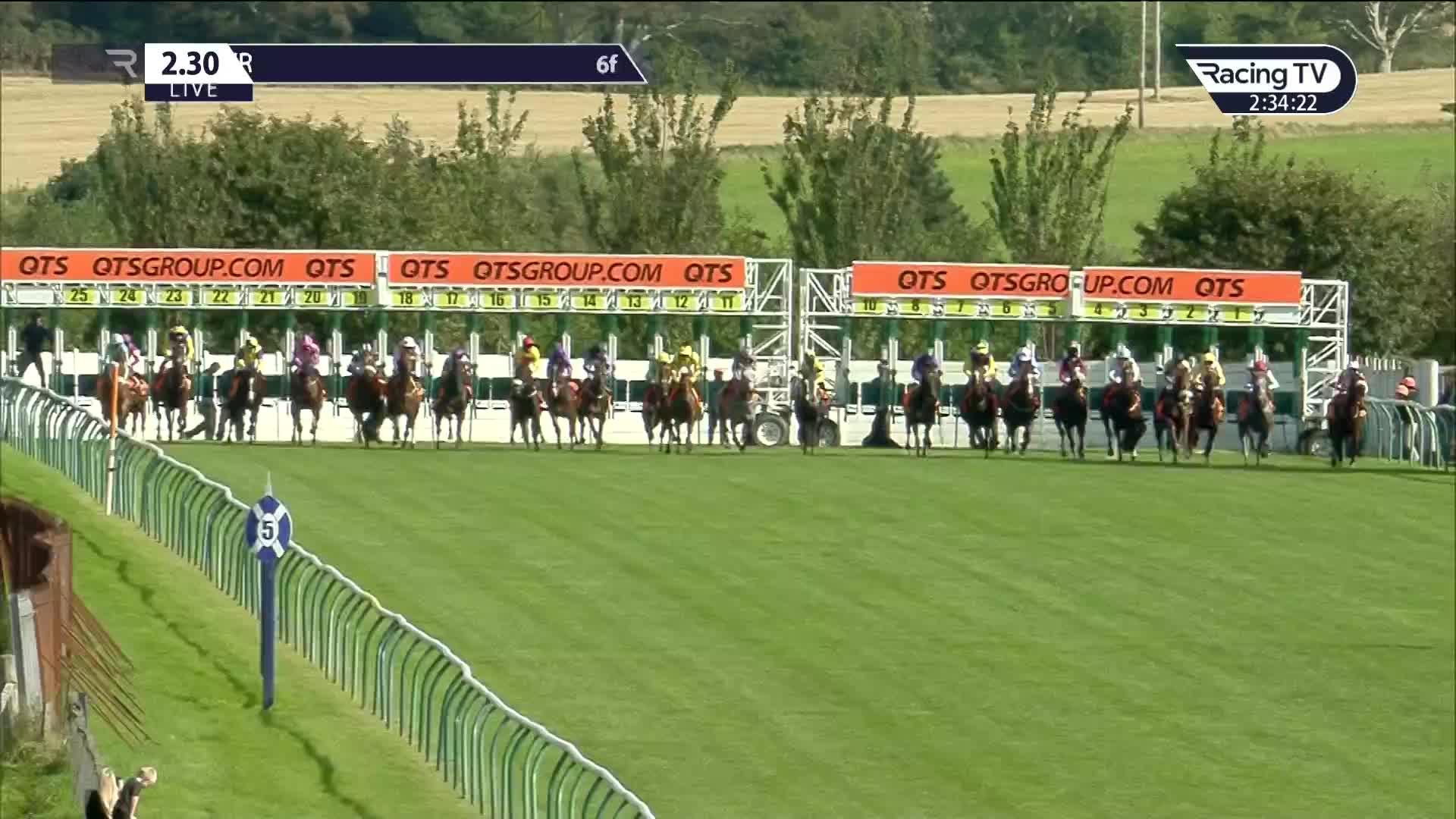 Bernardo O'Reilly finishes sixth in the Ayr Silver Cup
Drawn higher than those that beat him, he raced away from where the race developed and didn't get enough of a tow into the race on his part of the track but finished off with a rare rattle. A winner at Doncaster on his previous start, he's clearly in top form at present and given that he's a fresh horse for the time of year I'm hopeful he'll hold that level for a while longer. Well suited by some ease in the ground, he's usually ridden patiently and wants a strong pace to aim at so is one to note when getting that scenario this backend.
Dulas
Trainer: Charlie Hills
The start of this race was key and it was the point of the race where it began to go wrong for Dulas. To be honest, I don't think the starter should've released them when he did as a couple of them, including Dulas, had become briefly unsettled after Intrepid Italian had reared in the stalls resulting in him being withdrawn. That resulted in a tardy start from one who is usually away from the gates well and in turn meant that after travelling well through the race he had a load of horses to pass and he didn't get a clear passage.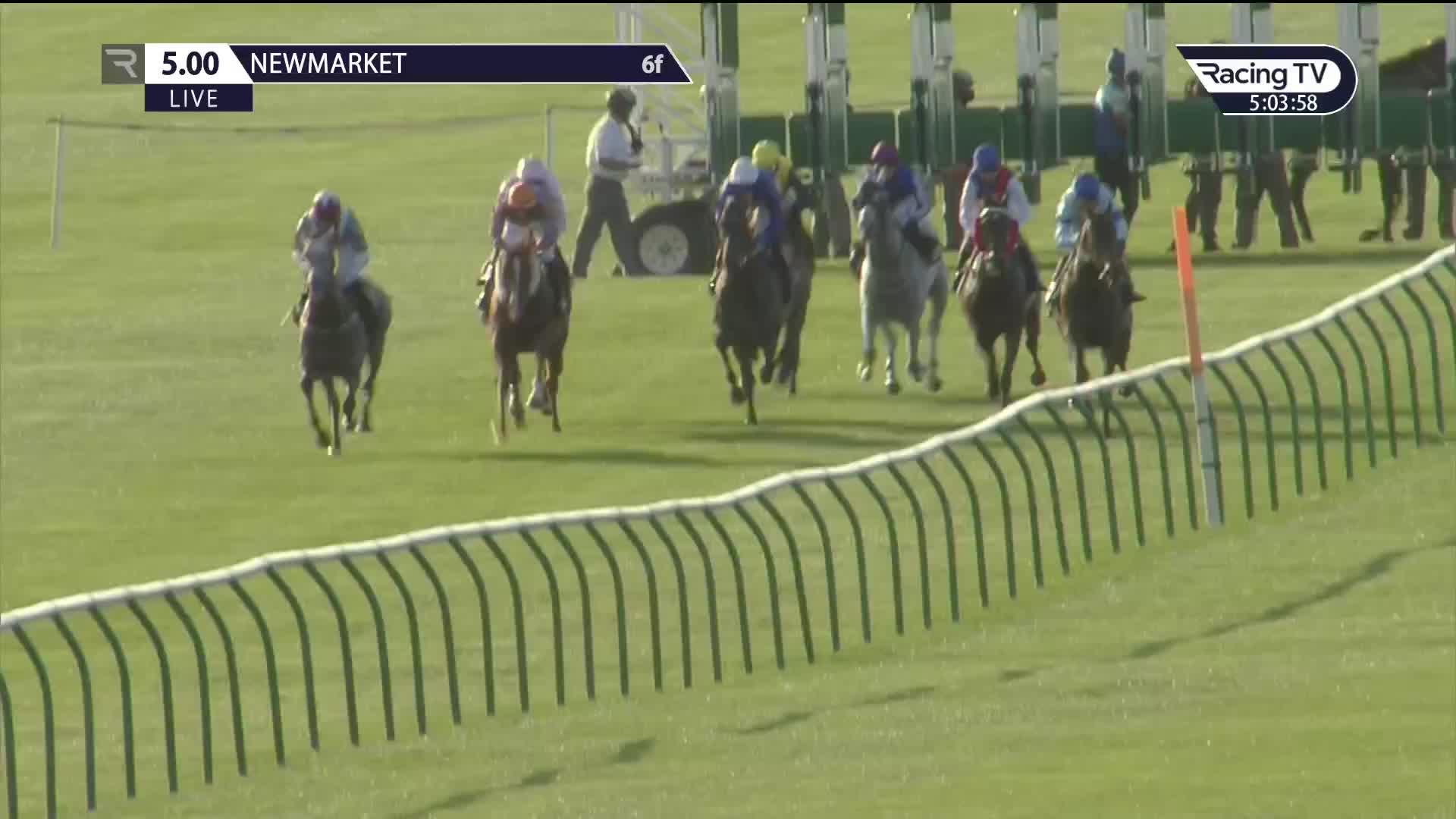 A costly slow start for Dulas at Newmarket sees him left with plenty to do
He had more to give and is definitely a well-handicapped horse, though the one note of caution would be he hasn't stood much racing so far and it might be that he's best caught fresh.
Our New Buddy & Beautiful Bertie
Trainers: Ralph Beckett & Clive Cox
I've mentioned a few times in this column the extent to which Ralph Beckett's two-year-olds have improved for a run so far this season and Our New Buddy looks like another who will improve enormously on his initial effort. On a day when a tailwind was helping those close to the pace, he fared second-best of those ridden patiently and best of the debutants when making good late progress. Bred to be better over middle distances next season, he can win this backend if found the right race but will really flourish next term.
The horse who fared best from off the pace was Beautiful Bertie who had experience from an encouraging debut at Kempton but came from even further back to finish a close third. He looks ready to win in the short-term.
Angle to note
It's been the case for a while that Chelmsford is seeming to favour horses racing on the pace, but the meeting there on Sunday was a fairly extreme example of a speed bias and it's worth marking up any horses that made an impact from a hold-up position.
A pair of David Simcock runners, El Salvaje and Tampere both fit the bill on that score and are definitely horses of interest, while Delegate The Lady and Ammayya both showed that the can win at a low level soon as they hit the places behind a more handily ridden winner in the basement-grade handicap. There's another card at the track on Saturday and I'll be focussing on horses that look likely to adopt a position close to the pace.
There's some top-drawer action coming up on Racing TV over the next few weeks and we're offering you a front row seat to enjoy it all. Watch every race live from more than 100 meetings with a free month of Racing TV. Click here for more details