Blue is the colour, racing is the game. We're all together, and winning is our aim. So cheer us on through the sun and rain 'cause Godolphin, Godolphin is our name.
OK, it's not quite how the lyrics usually go but it was difficult to resist humming the anthem usually reserved for Chelsea's footballers at Newmarket on Saturday.
Charlie Appleby scored a quickfire hat-trick with assists by William Buck (two) and James Doyle as Native Trail, Coroebus and Goldspur won Group races sponsored directly, or indirectly, by Sheikh Mohammed.
Classic dreams were fuelled but the triumphs had a more immediate effect, too, with Appleby accumulating about £380,000 prize-money and leapfrogging ahead of long-time leader Andrew Balding in the battle to be this season's champion trainer.
Balding now faces an uphill task to wrestle back the advantage, although John and Thady Gosden may yet have something to say in the outcome – offering a reminder that they remain on the scene in the closing Darley Stakes with the victory of Mostahdaf.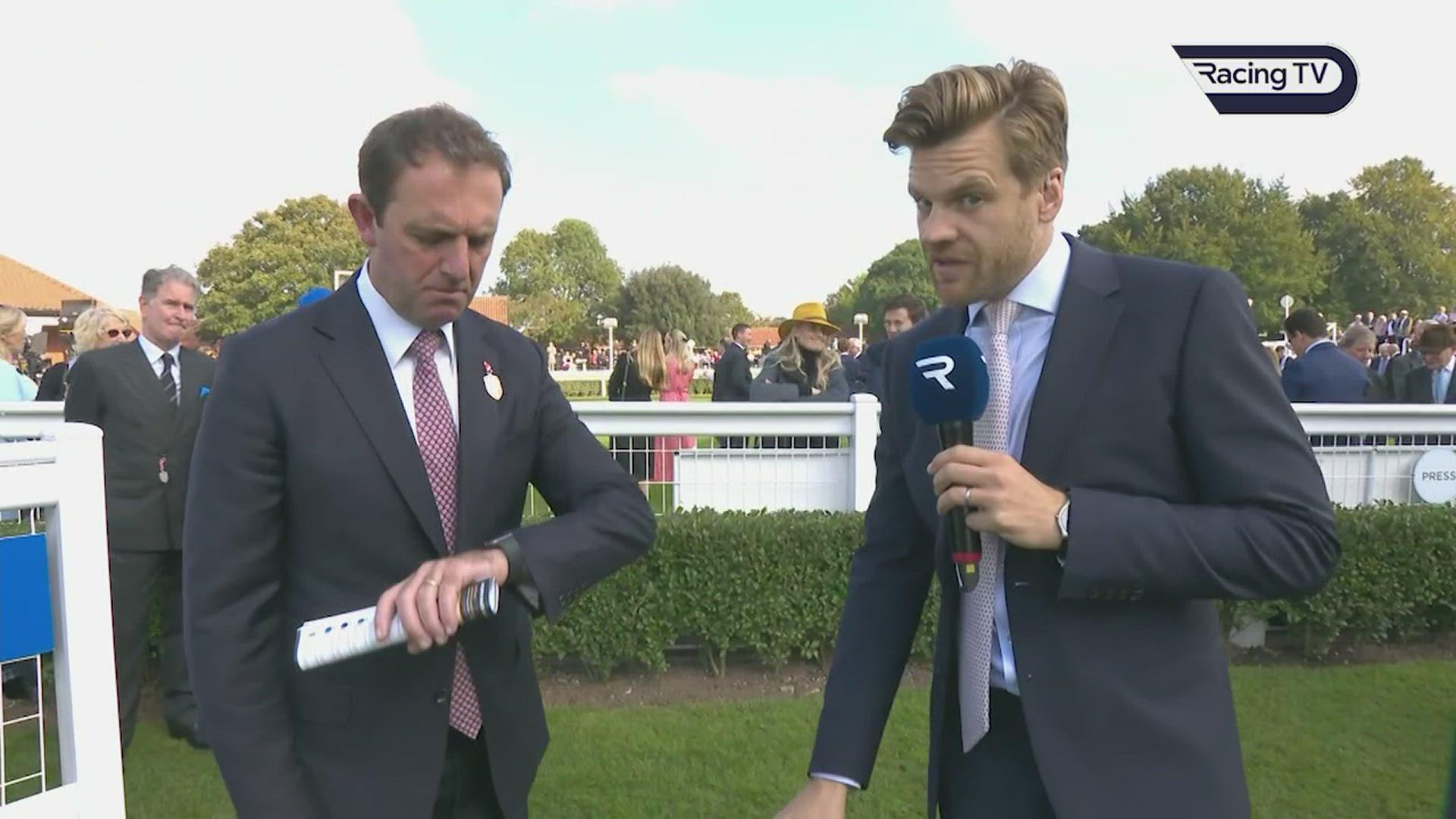 Charlie Appleby tells Tom Stanley about the attributes of Native Trail and Coroebus
Next week's QIPCO British Champions Day, with more than prize-money of more than £4million for grabs, will be pivotal.
Newmarket's Future Champions Day provides a warm-up for the Ascot extravaganza and Native Trail took top billing by completing the National Stakes/Dewhurst double. With an official rating of 122 going into the 7f showpiece, he now seems certain to be crowned champion two-year-old.
It's strange to think, then, that many – including his own trainer - do not believe he is even the best 2000 Guineas candidate in his own yard. Coroebus may not have achieved as much but he again looked destined for the top with his silky smooth Autumn Stakes success.
There was never a moment when Coroebus did not look like winning as he serenely passed all his nine rivals to win with ease after Buick had anchored him in last place. This time, there was no hint of a repeat of his late Royal Lodge surrenders when he zipped clear only be collared late on.
Native Trail's victory, albeit he ended up winning with authority, was less easy on the eye as he briefly looked in trouble behind rivals over two furlongs out as the runners crowded onto the stands' rail.
Appleby is head of the Coroebus Fan Club and is clearly seduced by his speed. Most trainers would have played a forward defensive to the "which of the pair do you prefer for the Guineas" question but Appleby is refreshingly honest and offered a flourishing cover drive.
"I think myself and William [Buick] would slightly differ," he said. "You cannot fault what Native Trail has done – he's four out of four - but I do like Coroebus, as I think he's a supreme traveller.
"In the Classics, the one thing you have got to be able to do is travel and that's what Coroebus does in abundance. He has so much cruising speed that it wouldn't have mattered how quick they went today, they would never take him off the bridle."
He added: "I'm just delighted to have these two horses for myself and all the team. We look forward to next year."
Racing TV's Twitter followers score it slightly differently. A quick poll asking which of the pair they preferred drew almost 800 responses, with Native Trail getting almost 62 per cent of the votes.
The bookmakers? Native Trail is the general 3-1 favourite to win the first Classic of next year, with Coroebus 5-1. All other contenders are trading at double-figure odds.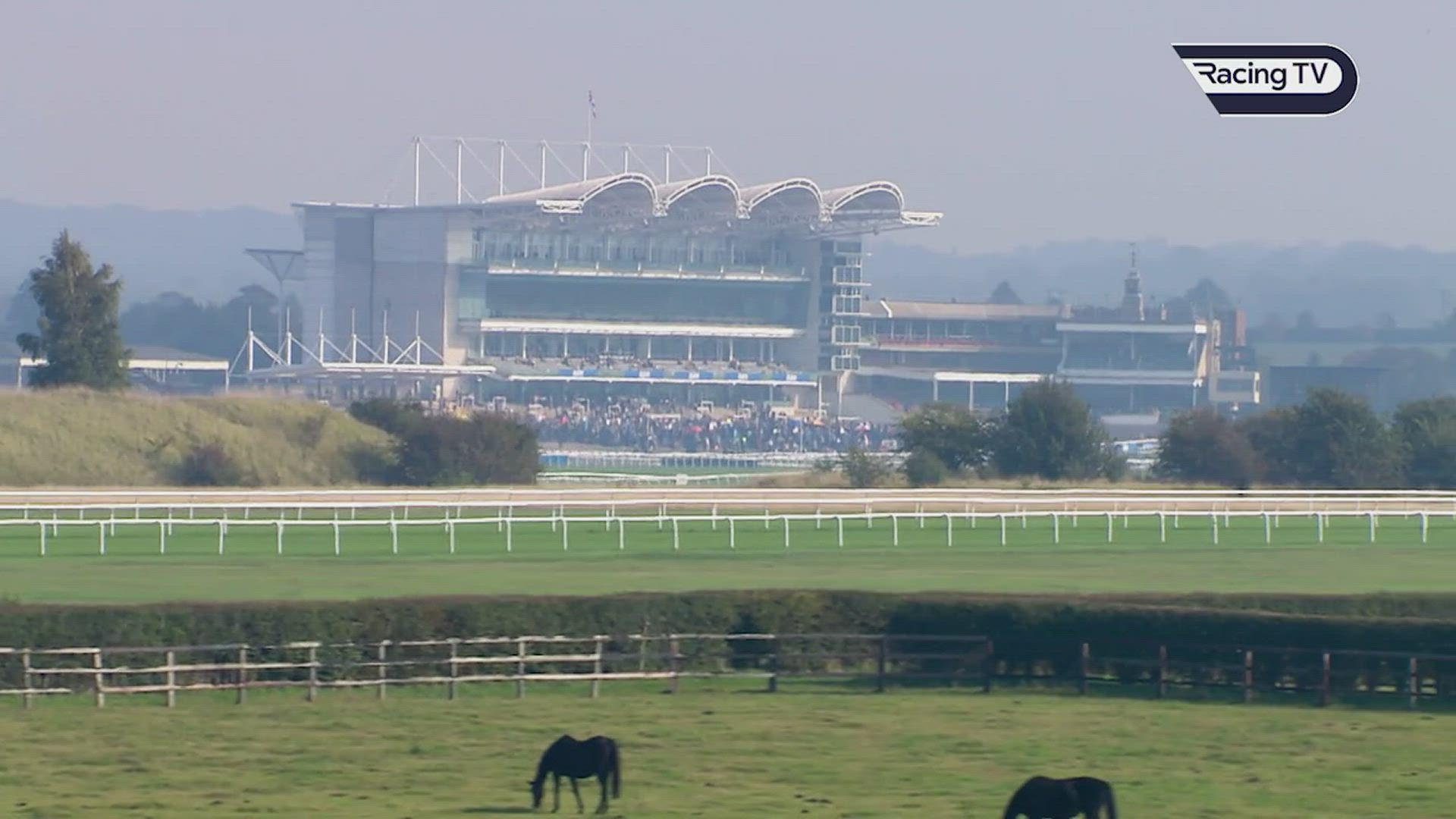 Enjoy Dewhurst Day highlights
Appleby has yet to win the 2000 Guineas, although Masar, Pinatubo and Master Of The Seas have all gone close for him in recent years. Pinatubo was head and shoulders above the rest as a two-year-old and went off at odds-on but he lacked a bit of size and proved vulnerable to rivals who improved more than him physically over the winter.
That seems unlikely to happen to either Native Trail or Coroebus, who already look like three-year-olds. Once the pair grow into their substantial frames, then the rest could be in real bother.
Buick had reduced Oisin Murphy's lead in the race to be champion jockey to six at one stage in the afternoon and looked like he might cut it to five when kicking ahead aboard Burning Victory in the Cesarewitch – only for Murphy to collar him in the closing stages aboard Buzz.
Afterwards, Murphy found himself answering supplementary questions about missing Friday's action at Newmarket because of failing a breath test. It was the second time in just over two years he had failed such a test.
"It's a massive error and I need to do better," he said. "These sort of mistakes should be eradicated and should not exist. I'm sorry to everyone I've let down. It's great to get some confidence back, but I should know better."
The tussle between Murphy and Buick moves on to Goodwood on Sunday but, seven ahead, the former remains in pole position to be champion for a third successive time. Richard Hughes (2012-14) was the last to win three titles in a row.