Oisin Murphy has had a fantastic season but tells Andy Stephens that he has missed out on achieving the two targets he set himself, plus watch the jockey talk to Nick Lightfoot.
It would be appropriate if Oisin Murphy capped a dazzling season with a winner at QIPCO British Champions Day on Saturday.
He has already had eight Group One winners around the globe this year and Roaring Lion, who runs in the Queen Elizabeth II Stakes, and The Tin Man, who lines up in the Sprint, will each go off favourite. Both will arrive at the top of the game, just like the young man sitting on them.
The pair give him bright prospects of riding a first Champions Day winner on a card sponsored by Sheikh Fahad and his brothers, who retain his services, and in the final race in the card he partners South Seas, who he describes as "potentially the nap of the meeting . . . if he shows up".
But despite the prospect of more big-race glory at Ascot, mixed in with the excitement of imminent assignments in Australia, America, Hong Kong and Japan, there is also disappointment for the 23-year-old because he is resigned to ending the year without achieving the two goals he set out to achieve.
The first was to ride 200 domestic winners in the calendar year - he is up to 185 but insists he will fall short because of his impending busy schedule abroad - and the second, no less, was to become champion jockey.
In an era when many riders distance themselves from the notion of chasing the title, Murphy is refreshingly honest when talking about his pursuit of Silvestre de Sousa, who will be crowned champ among plenty of fanfare for the third time on Saturday.
"I want to become champion jockey," he insists. "It means so much to Silvestre, and it meant a lot to likes of Hughesy [Richard Hughes] and Jim [Crowley]. It's definitely something I want to do and hopefully it will happen one day.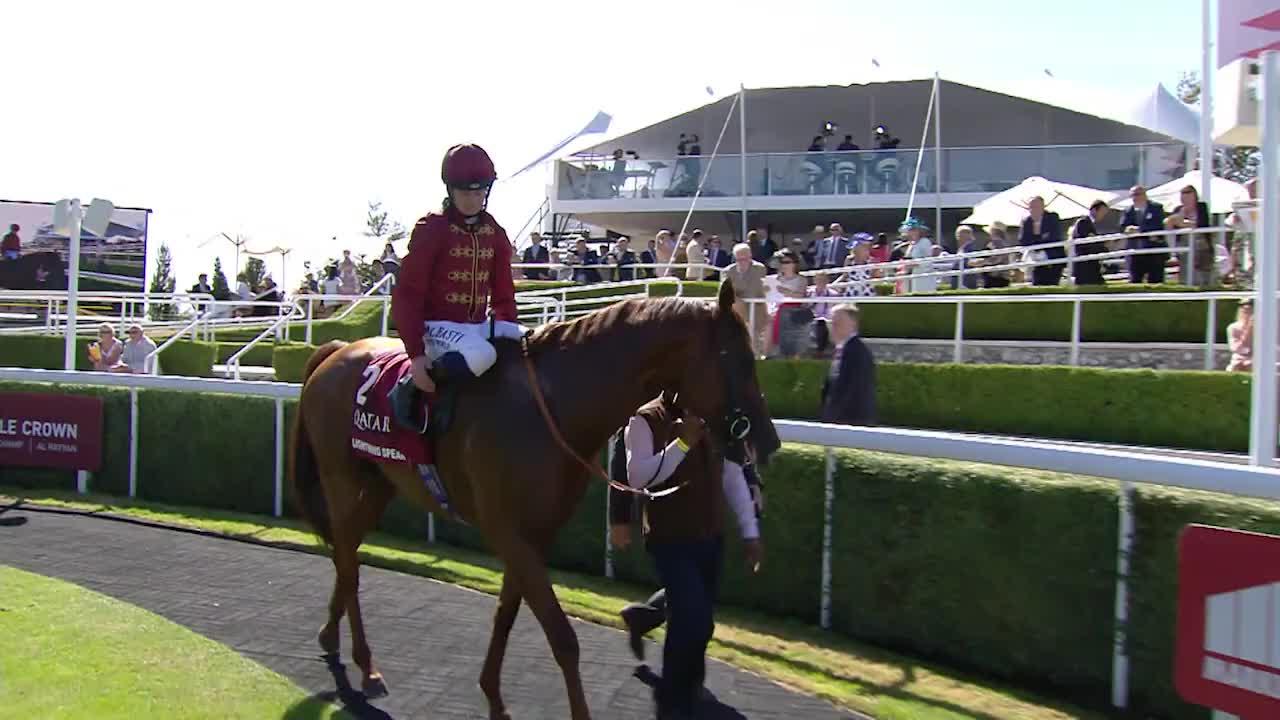 Watch Oisin Murphy's interview with Nick Lightfoot, recorded last week
"I've tried my best this year, I just didn't tell anyone I was trying my best. And I'm not the only one - more jockeys than you might imagine have given this championship a go."
Riders with retainers can find themselves swimming against the tide in any title battle but Murphy is employed by another young man with a similar cavalier spirit.
"Sheikh Fahad would like me to be champion jockey and before Guineas weekend he was kind of excited that I might have a chance because I'd had a good start to the year and it looked like I could go well," Murphy says. "But it was out of my control a little bit because the stables I was riding for weren't in form. That's the excuse we are using, but I clearly wasn't in super form either."
Between the start of April and end of June, Murphy had 41 winners. During the same period, De Sousa accumulated 76. It was where this year's title race was won and lost.
Since then, Murphy has had more winners than the brilliant Brazilian - he trails by 29 - and if nothing else that will give him renewed hope of pushing him even harder next year.
Murphy is not fighting alone. Terry Norman, an analyst and form expert, sends him a daily email outlining what might happen in a race, plus his horse's strengths and potential weaknesses. Similarly, he is also assisted by Adam Brookes, another analyst who will offer opinions and plans about horses owned by Qatar Racing.
"It's a massive help because I might have seven or eight rides in a day," Murphy says. "Obviously I'm going to have my own opinion on each one, but he [Norman] will have gone through it with a fine tooth comb. And then he will identify horses who might be available to ride, and I set my stall out to try and get on them."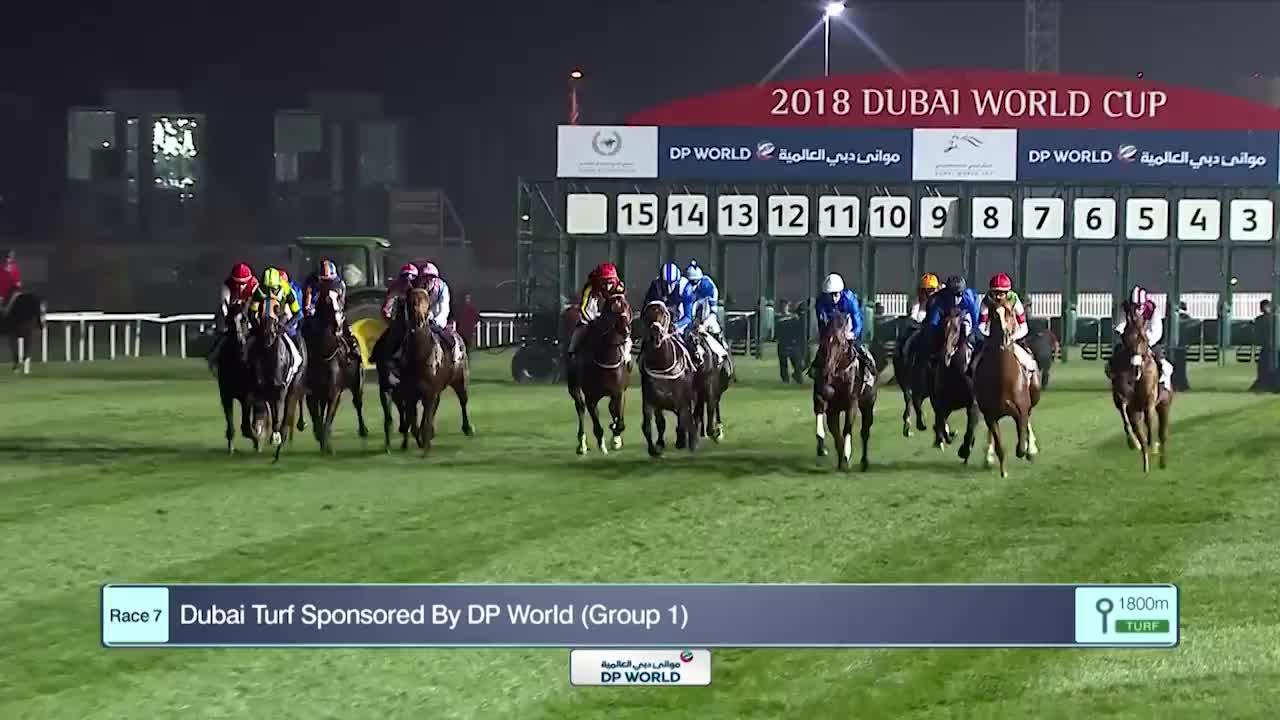 Murphy and Benbatl win the Dubai Turf in March. It was the first of the jockey's eight Group One wins this year
De Sousa's work ethic is legendary and he has had 772 rides this season. Murphy is himself nudging 700, regular engagements abroad preventing him chalking up even more on these shores.
On many occasions, "home" games and "away" games have blurred into one. For example, at the start of the year he would ride at Kempton on a Wednesday evening, then travel through the night to ride in Dubai the following day before instantly catching a flight home and being back in action at Lingfield on Friday.
He calculates he did it ten times and then provides a vivid example as to what also helps drive him.
"We are at Kempton in the 9.15 on a Wednesday night and Gerald Mosse and Frankie Dettori are in the stalls with me," he says."The pair of them have won just about every big race there is. Gerald is 51 and forgotten just how many Group One winners he's even ridden. And here they are riding in the 9.15 at Kempton. Can you imagine?
"Frankie was also sat beside me in the stalls just before we jumped out for the Arc and he said 'kid, is this your first Arc?' I said 'yeah' and he replied 'It's my 30th'.
"If they are riding in the 9.15 at Kempton it shows you something, that they are still very hungry. And I'm 23, so I've got to prove I'm hungrier because they have got a lot of experience on their side."
Murphy may lack an extensive memory bank of past races to call on, but he is not short of bottle. Perhaps it is not surprising given he grew up riding work as a schoolboy for Aidan O'Brien as well as for his uncle, Jim Culloty, who won the Gold Cup three times on Best Mate plus a Grand National on Bindaree.
Roaring Lion gains a narrow win under Murphy in the Coral-Eclipse
"I don't get nervous and get a little bit of a buzz out of off watching other people [in the weighing room] get twitchy before some of the big races," he says. "Maybe I don't appreciate it yet and in ten years time it will be me getting nervous, but it humours me and it's a bit of an advantage.
"I'd be nervous if I didn't have plans in my head, when I know what I'd like to do and think I know what everyone else is gonna do. It's either gonna happen or not, isn't it?"
Asked the last time he ever got nervous, about anything, he recalls the day when the results of his school exams were published. The stakes were high: he would either be free of education and able to fully pursue his dream of being a jockey, or be stuck studying for another year.
The Irish system demanded he achieved at least 450 points. He got 460. A narrow victory, but very much one to slot into the "win's a win category".
"I was going to school at 8am in the morning and would still be there at 7pm doing extra studies with people who wanted to be doctors or teachers," he said. "My mum would have made me repeat the year. Geez, I was very fortunate."
Before going to school, he would ride out in the dark for Culloty. He recalls one quite moderate horse that virtually became his to train.
"Jim would always tell me to do two canters on him, but I would breeze him every day imagining I was Frankie Dettori," Murphy said. "The poor horse, I was giving him a workload a Group 1 performer might struggle with, although to be fair I was only 7st at the time. And I must have done something right because he won two races that season."
Murphy mentions Dettori's name a lot over the course of our breakfast together in Newmarket, when an unguarded bacon roll eventually became too much for him to resist.
Evidently, he is in awe of the world's most famous jockey but you get the sense he is intimidated by nobody. With a Roaring Lion, Lightning Spear and Tin Man to help you out during the season, why would you be?
Roaring Lion has emerged as one of the stars of the season - if not the star of the season - and goes to Ascot having reeled off successive wins in the Coral-Eclipse, Juddmonte International and Irish Champion Stakes. He's had such a busy year that it is easy to forget he also cruised home in the Dante Stakes and was not beaten far in either the 2,000 Guineas or Derby beforehand.
"He's an exceptional horse and every time I ride him I need to keep that in mind. I have to pinch myself; horses like him are so hard to get your hands on," Murphy says. "He's got an unbelievable constitution. You don't have an easy race in these championship Group Ones but he goes home, licks his food pot and comes out of his stable the next day and has a buck and a squeal. That says a lot about a horse."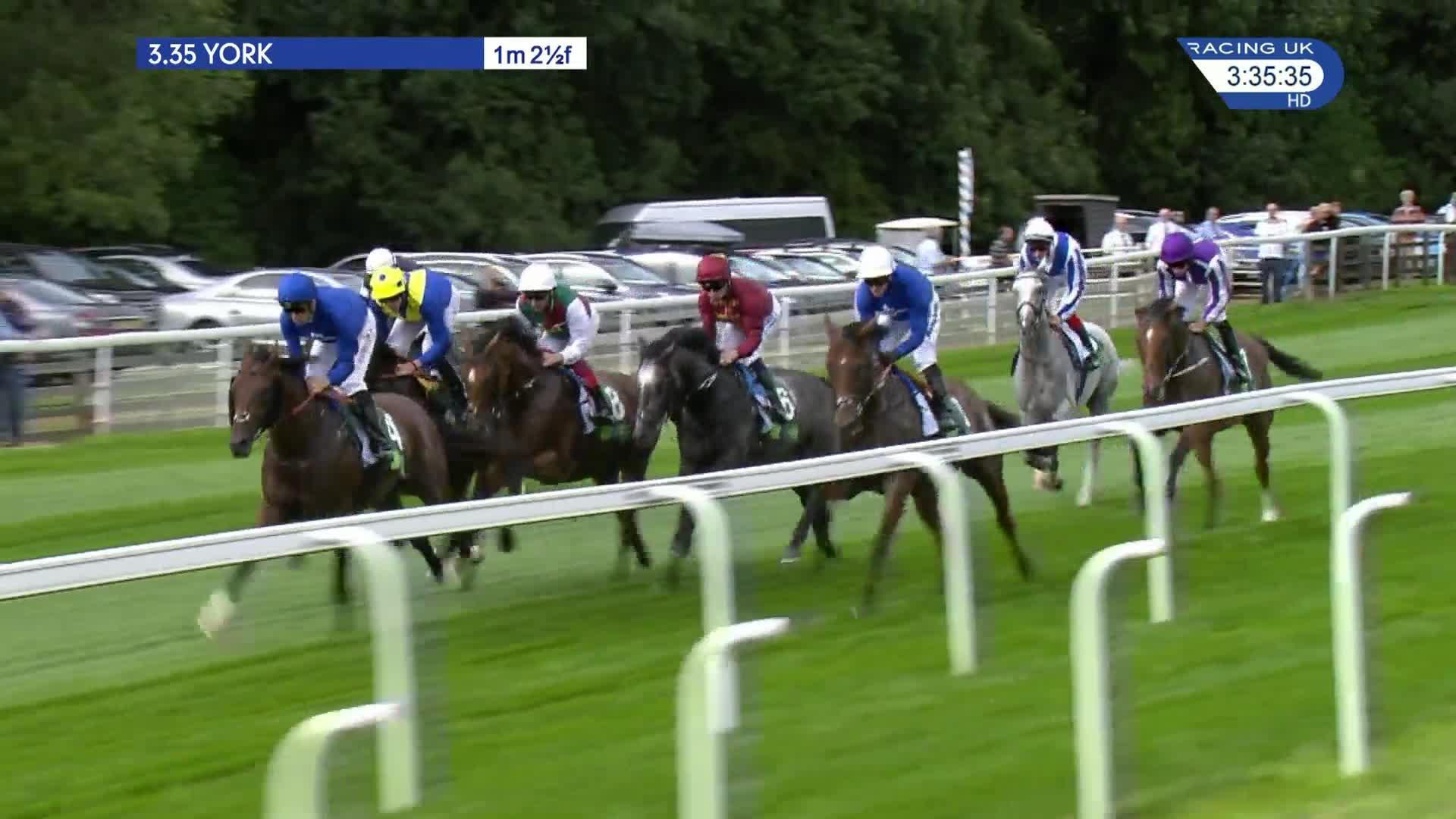 Roaring Lion routs his rivals in the Juddmonte International
The QIPCO Champion Stakes had been his preferred target on Saturday but he has been switched back to a mile because of the likely testing ground.
It will be his first time over the distance since he finished fifth in the 2,000 Guineas but Murphy in unperturbed and neither are those who, like Norman, study sectional times.
"If you could run the Guineas again tomorrow morning, at the stage he is at now, I think he would win. He's a different horse now to what he was in May," Murphys says. "It's a bold thing to say, but he's clearly proven he is a better horse than Saxon Warrior."
According to John Gosden, Roaring Lion was a playboy as a youngster who would spend a lot of his time on two legs because of his penchant for rearing. Watch Youtube footage and you will see he even did that when sold to David Redvers, bloodstock and racing manager for Sheikh Fahad, at Keeneland a couple of years ago when snapped up for a bargain $160,000.
Nowadays, he's become so professional that Murphy has to wake him up before the start.
"At the races he's brilliant and very relaxed about the whole thing, but going to post you need to switch him on by giving him a proper canter, otherwise he's not focused and he would think he's just there for a day out," he says.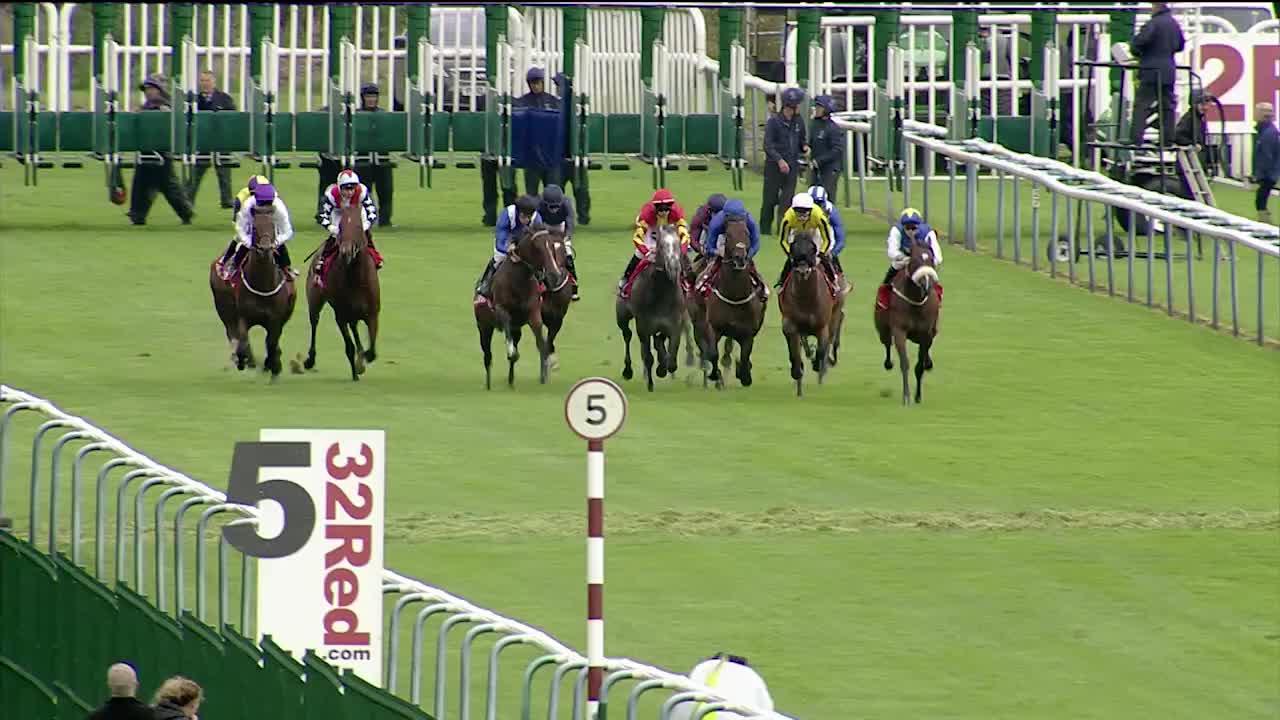 Murphy and The Tin Man click in the Sprint Cup
"I got a huge buzz out of the Juddmonte International. It's been adjudged the strongest race in the world twice in the last five years and you could not have had a stronger field, yet he absolutely demolished them.
"And his last win, in my eyes, partly because it was in in Ireland, was probably the biggest of my career to date. The only trouble was that I had to do 8st 7lb in Canada the next day, and had to rush straight off. For celebration, there was a glass of water and it was a sip-it-slowly job. Hopefully, there will be other days when I get to enjoy a bit more."
Starting at Ascot on Saturday, perhaps.