Watch a full replay of how Chacun Pour Soi powered to victory in the Ryanair Novice Chase at Punchestown plus interviews with Willie Mullins and Robbie Power.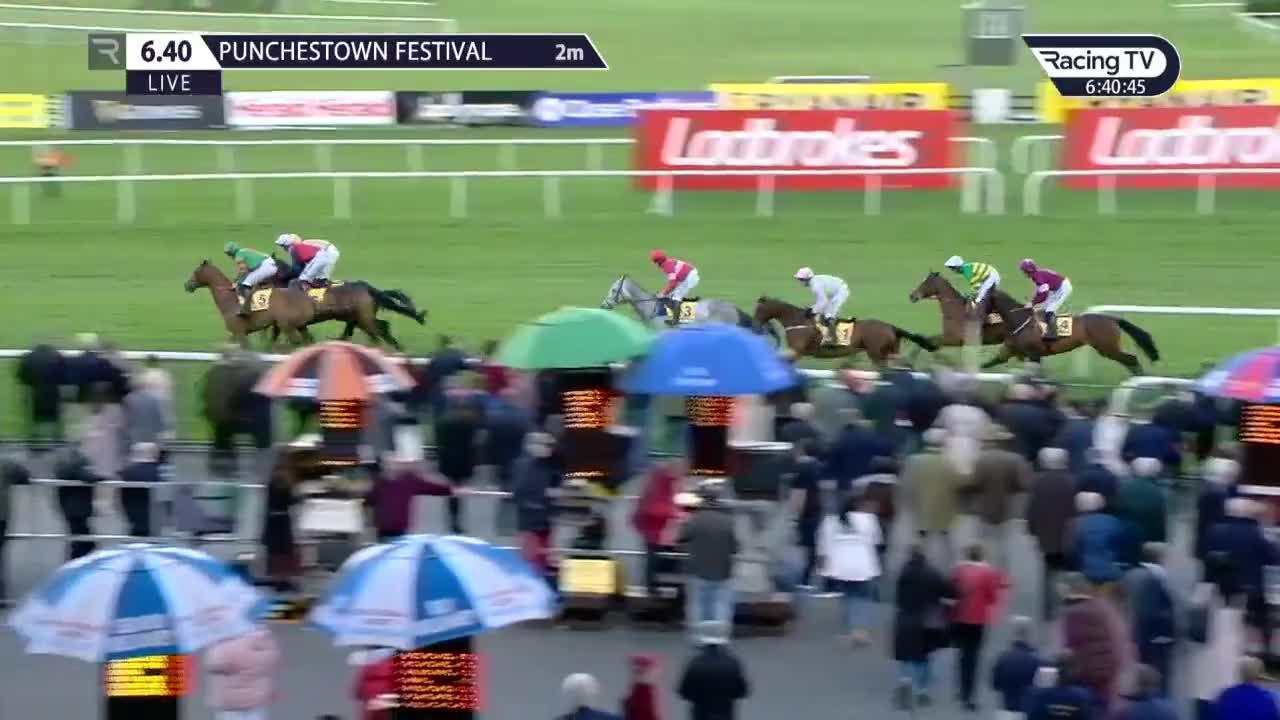 Chacun Pour Soi looks another potential superstar for Willie Mullins and Rich Ricci after winning Ryanair Novice Chase at the Punchestown Festival on just his second start in Ireland.
Having created a huge impression on his first run for new connections at Naas, the seven-year-old was in much deeper waters this time in the hottest novice chase of the season.
It contained Philip Hobbs' JLT winner Defi Du Seuil, Arkle hero Duc Des Genievres, Aintee scorer Ornua and Voix Du Reve, a Grade One winner last time out.
As is his wont, Ornua set off at a helter-skelter gallop – and that sorted out Us And Them, who was an early casualty.
By the second last, Duc Des Genievres took over from Ornua – who had shot his bolt – but he was tracked by stablemate Chacun Pour Soi and Robbie Power, replacing the recently retired Ruby Walsh.
Richard Johnson was content to sit in behind him on Defi Du Seuil to delay his challenge until as late as possible. Yet despite getting close at the last, Chacun Pour Soi – who had defied an absence of more than 1000 days to win last time out – went on again to win by four and a quarter lengths.
Paddy Power were suitably impressed, and quickly made him a 5-1 chance for next year's Queen Mother Champion Chase.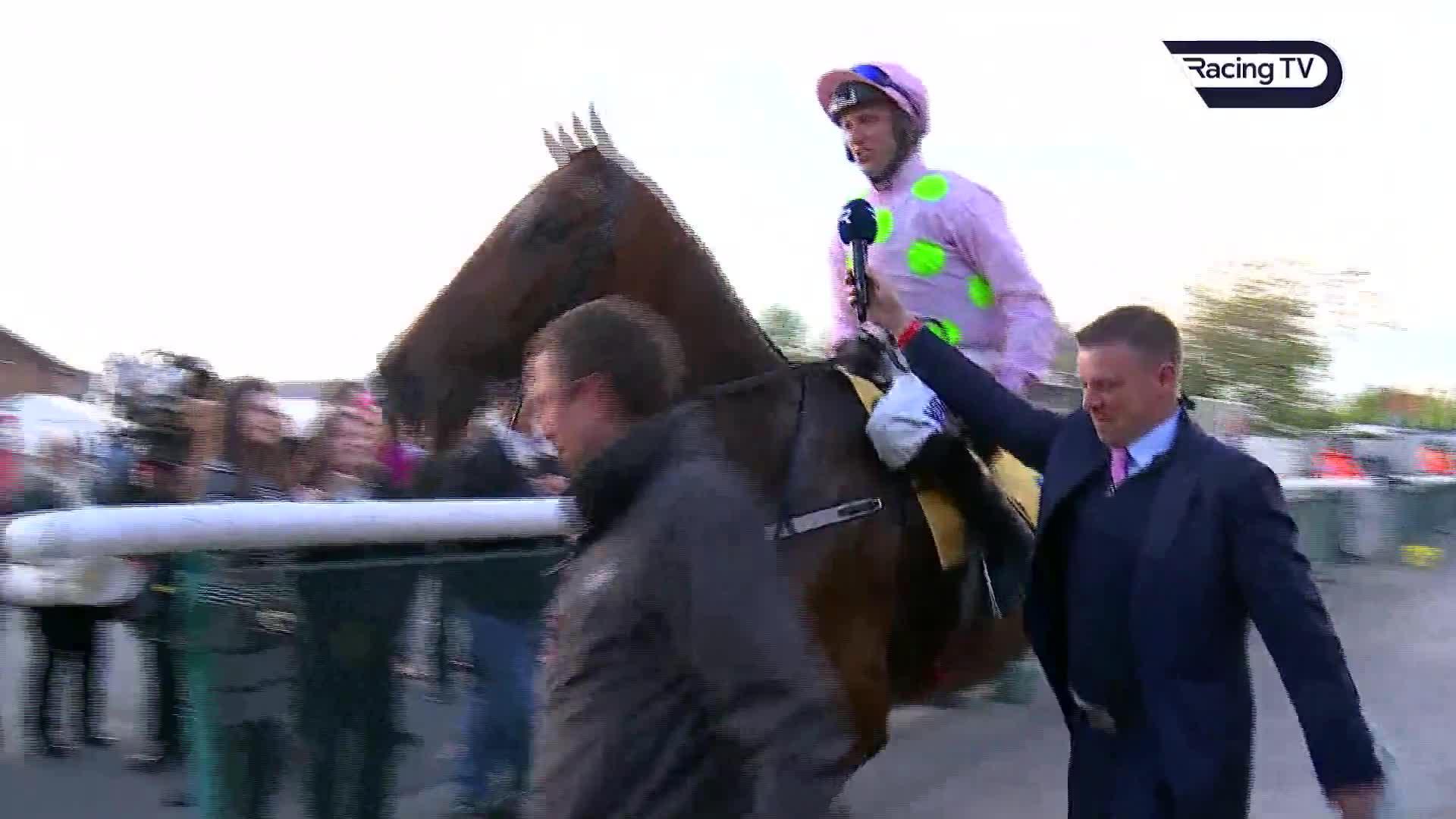 Even the usually circumspect Mullins was surprised at the ease of his success, and said: "I think we've seen a real racehorse.
"He's had lots of niggly little problems, which kept him off for three years. He came right around Naas time and he won his beginners chase very well.
"He's all the time shown me he could be a real racehorse. To turn in today with a JLT winner on one side and an Arkle winner on the other side - and Robbie said he was cantering. That shows us that he's a real horse for the future.
"I said to Robbie 'ride him around the outside and don't get involved in a race with any of the other horses because he's had so few runs - but if he's as good as we think he is God knows what will happen'.
"I just thought about getting here today and haven't thought any further than that. He's just matured now, and hopefully it will get better next year. I won't make any plans now about where he'll start next year."
Chacun Pour Soi's return will be eagerly awaited by all racing followers, though.
Mullins added: "You get a lot of disappointments with horses, but we always thought he could be a Grade One horse. It's a bit unorthodox, coming out in March to win a beginners chase and then throwing him straight into a Grade One race.
"I hadn't thought about what distance he might want (in the future). I didn't look on him as a Champion Chase horse. He'll gallop and he'll stay all day, and soft ground would be no problem to him.
"We might keep him to two miles next year, but there will have to be lots of thinking done."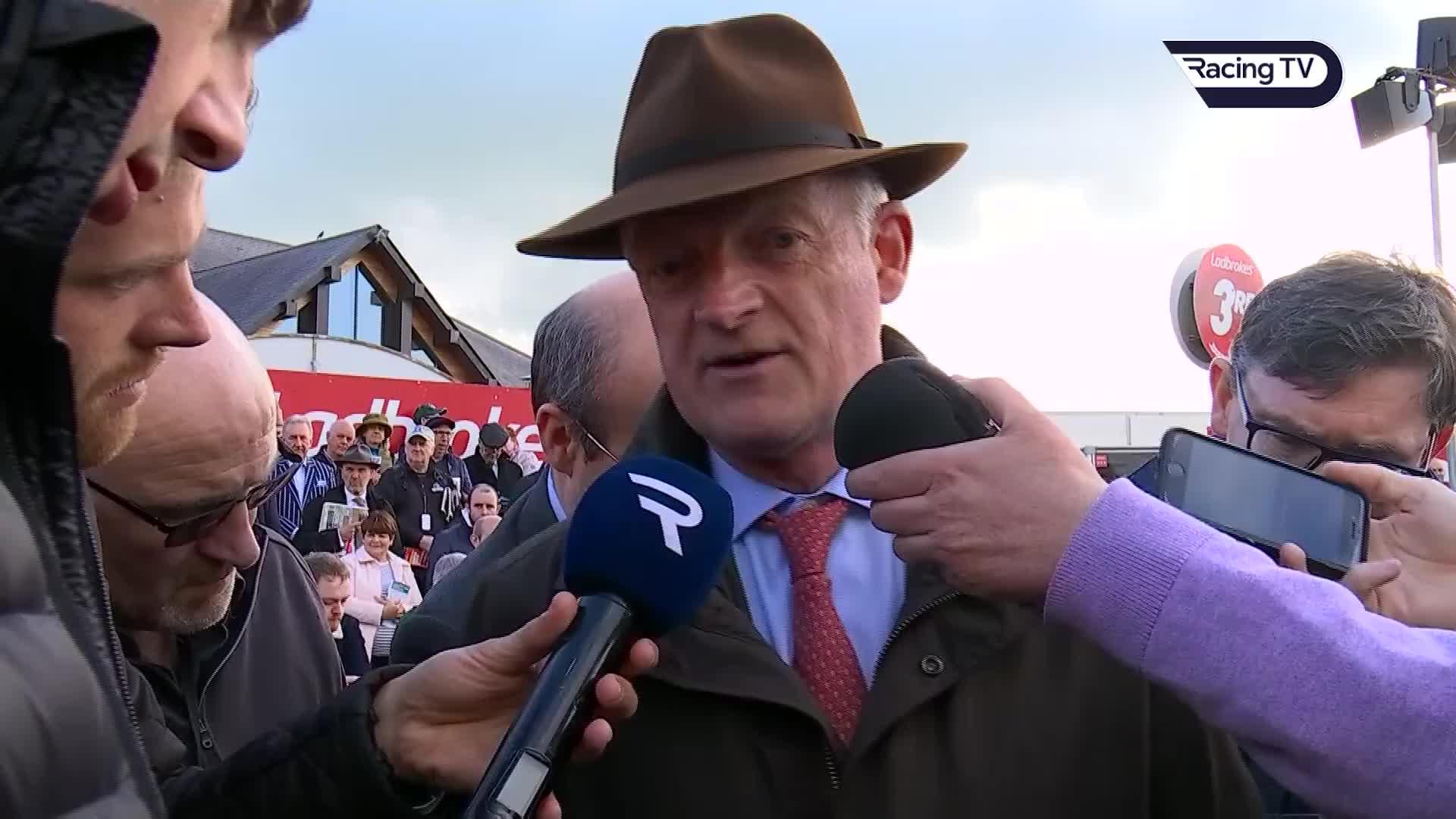 The winning rider could not hide his approval for the four and-a-quarter-length winner as he said:
"It's a very good performance from the horse. One run in a very ordinary beginners chase at Naas and then to step into a Grade 1 with the Arkle winner (Duc Des Genievres), Ornua who is a Grade 1 winner and Defi Du Seuil is a hell of a good horse too, and it was an unbelievable performance with plenty of improvement to come from him.
"Don't doubt a training performance like that from Willie Mullins, he is used to doing it. He is a very exciting horse," Power concluded.
Winning owner Rich Ricci was visibly emotional following his first Grade 1 success of the week. He said:
"He is very good. Pierre Boulard bought him for us as a three-year-old, so we have been waiting three or four years for him to be good for us. He had a couple of niggles and some setbacks.
"He was expensive when we bought him, we always thought the world of him, and we fancied him today. I was just delighted he has shown us what he is capable of and I was just hoping Ruby (Walsh) would ride him.
"I think Ruby is magic. For my nickel, he is the greatest of all time. Like most people I am very sad that he is leaving – that is selfish, he is very happy, and I am delighted to see him looking so well.
"He looked so much younger yesterday after announcing his retirement. I'm happy for him, it's a great family, but it won't be the same for me," added Ricci.