By Racinguk.com staff
Owner Garth Broom is keeping his fingers crossed Native River can realise his lifelong ambition by winning the Timico Cheltenham Gold Cup.
Having finishing third in the race 12 months ago, the eight-year-old will bid to better that effort for Garth, and his wife Anne, who operate under the name of Brocade Racing, when returning for a second shot at glory.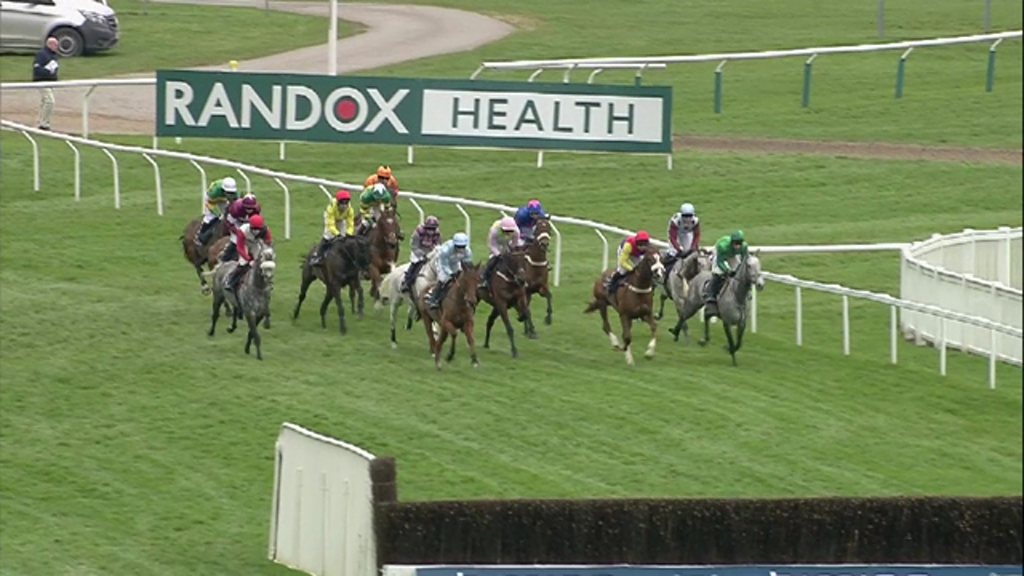 While the three-and-a-quarter-mile test only came on to the radar late in the day last season following victories in the Hennessy, Welsh National and Denman Chase, it has been very much Plan A this time around for the Colin Tizzard-trained gelding.
Broom said: "We are feeling reasonably calm. I am sure as it gets nearer we will start getting a bit more nervous. I think he is in very good shape again this year.
"Last year he had some hard races, we were trying to prove he was a Gold Cup horse and now we know he is, we've taken a different approach. Everything appears to be going well so we've just got to keep our fingers crossed really.
"Every horse we buy we hope will turn into a Gold Cup horse, but very few do. It is a bit too much to think we could win a race like that, but it really would be the dream of a lifetime come true."
Despite missing the first half of the campaign, Native River showed he will be a major player once again in National Hunt's crown jewel after claiming a second victory in last month's Denman Chase at Newbury on his seasonal return.
He is now a top-priced 6-1 with Boylesports and Betbright to follow up in chasing's blue riband.
"I couldn't be more delighted with how he went at Newbury," Broom said. "I know you can argue that perhaps there was a non-stayer (Cloudy Dream) and one that needed a run (Saphir Du Rheu), but it was the manner in which he did it.
Native River with Broom, right, and his wife, Anne, with their pride and joy
"He looked as if he was back spot-on. I think we've got as good a chance as last year, hopefully a better chance.
"Usually he is at his most deadly on his second and third run. Last year it was the Hennessy and Welsh National and you can't knock either of those runs.
"There was a chance he might have blown up. He finished strongly and he wasn't really blowing. He didn't really have a hard race.
"We are hoping it might happen, but we are keeping our feet on the ground and you have got to respect every horse in the race. It is just a case of getting that bit of luck on the day."
While the 71-year-old respects the opposition set to line up against his pride and joy, he is quietly optimistic the big-race successes they have enjoyed over the past couple of seasons can be extended into the race they want to win over and above everything else.
Broom said: "This year we seem to be coming in with a much fresher horse. Colin has had his quiet spell and they are really hitting form now.
"You've got to respect Might Bite, but he has never gone beyond three miles and a furlong. Minella Rocco has beaten us twice there and he finds his form at that meeting so you can't write him off, then there is Sizing John and Our Duke.
"There are about half a dozen horses you could pick out to win it, but hopefully we will be that little bit better than all of them on the day and it will be our year.
"I think people are beginning to take him to their hearts as he goes out in front, wears his heart on his sleeve and he doesn't know how to run a bad race.
"When you get in the winner's enclosure at the Festival, you think, 'This is marvellous'. We've been twice there with him, but not quite at the right place. If we get there this year, the smelling salts will need to be ready!"