Bobs Worth may have retired from racing four years ago, but he remains a superstar in the eyes of the Hillwood Stud team.
Now a sprightly 15-year-old, Bobs Worth has been residing with Tracy and Charlie Vigors at their Marlborough base since he bowed out at the 2016 Cheltenham Festival.
Bobs Worth was, according to trainer Nicky Henderson, the "greatest workman", compensating for whatever he lacked in natural ability with sheer tenacity – a trait which earned him a fine following.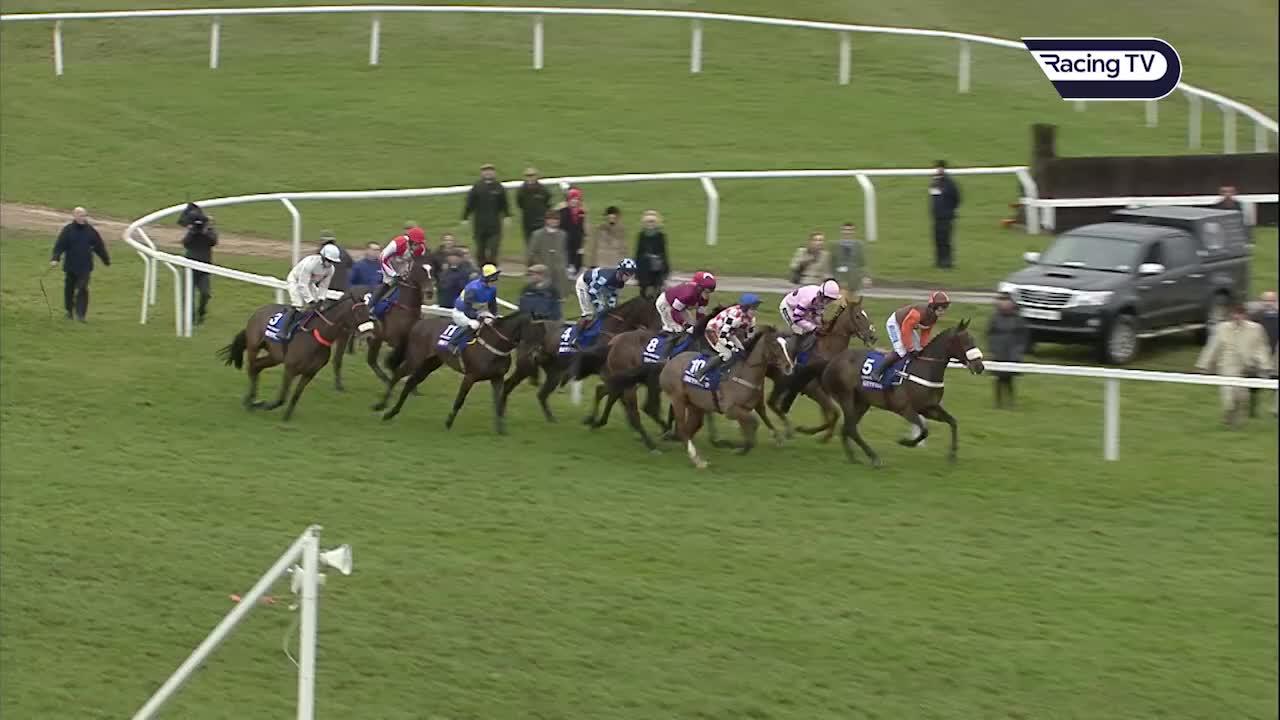 Watch how Bobs Worth won the 2013 Cheltenham Gold Cup
The Bob Back gelding was undefeated during his novice hurdling season – beating the likes of future Champion Hurdle winner Rock On Ruby and two-mile star Sire De Grugy – before capping his campaign with Albert Bartlett glory.
He had a mixed bag of a novice chase career, but triumphed on the big day when it really mattered, lifting the 2012 RSA Chase.
Bobs Worth went into the following year's Cheltenham Gold Cup with just one run under his belt – a Hennessy win no less – but he powered up the hill to win by seven lengths.
However, the effort appeared to leave its mark as Bobs Work could not quite recapture his sparkle, eventually returning to hurdles for a glorious hurrah that encompassed a dramatic victory over stablemate Simonsig and a World Hurdle third on his racecourse farewell.
Bobs Worth used to spend his summers at Hillwood, along with other Henderson stars such as Simonsig, Finian's Rainbow and Triolo D'Alene.
Arguably his most important role in life now is best friend to the Vigors' son Harry, and Tracy reports Bobs Worth to be thoroughly enjoying his retirement.
"He's in terrific form, absolutely great shape," she said.
"We used to struggle a bit to get him to put on condition and muscle when he was racing, but now he's on pony cubes and he's thriving!
"He's always had a great relationship with my son, Harry – they really are just best mates and Bob always looks up when Harry comes on to the yard.
"My younger son, Oliver, actually brought him from the field the other day and he is only eight. Bob is just such a sweet horse and he's our superstar."
The Vigors opted not to hunt Bobs Worth over the winter, with work and family commitments taking precedence, but he did enjoy a Christmas trip to Henderson's Seven Barrows yard to have some fun around the various obstacles.
Vigors said: "We have hunted him in the past and he was brilliant, but it's usually early starts on a Saturday morning and Harry has been pony racing, then the horseboxes are needed to take mares for covering or whatever, so we haven't done it this year.
"We did take him back to Seven Barrows over Christmas though, as Sarah Henderson, Nicky's daughter organised a lovely morning that was sort of like a hunt.
"He went over all the obstacles there – hurdles, chase fences, cross-country fences – and I think he nearly gave (my husband) Charlie a heart attack taking fences on the wing."
With the jumps season having come to a premature end, Bobs Worth could soon be babysitting some of the current incumbents at Seven Barrows too.
Vigors added: "We have got quite a few of Nicky's back with us now and if there's one that isn't quite so good at going out, we'll put Bob in with them as he's a fantastic companion horse.
"He's just an all-round star and it's a joy to have him here."